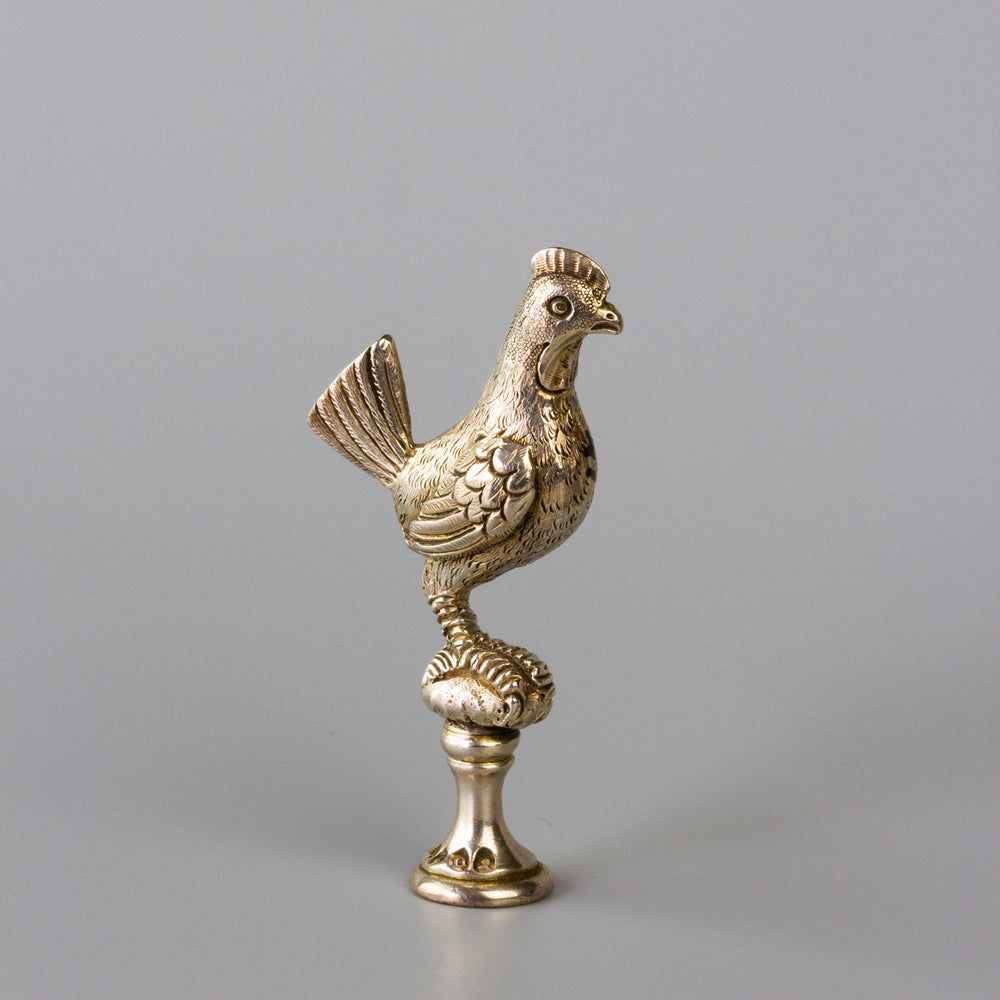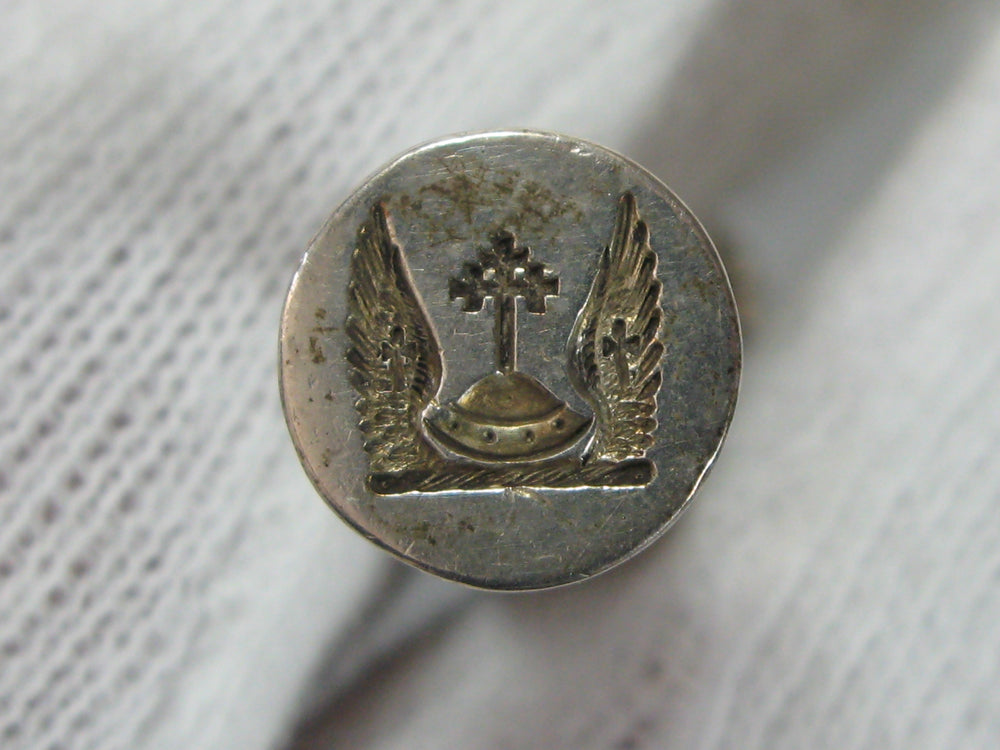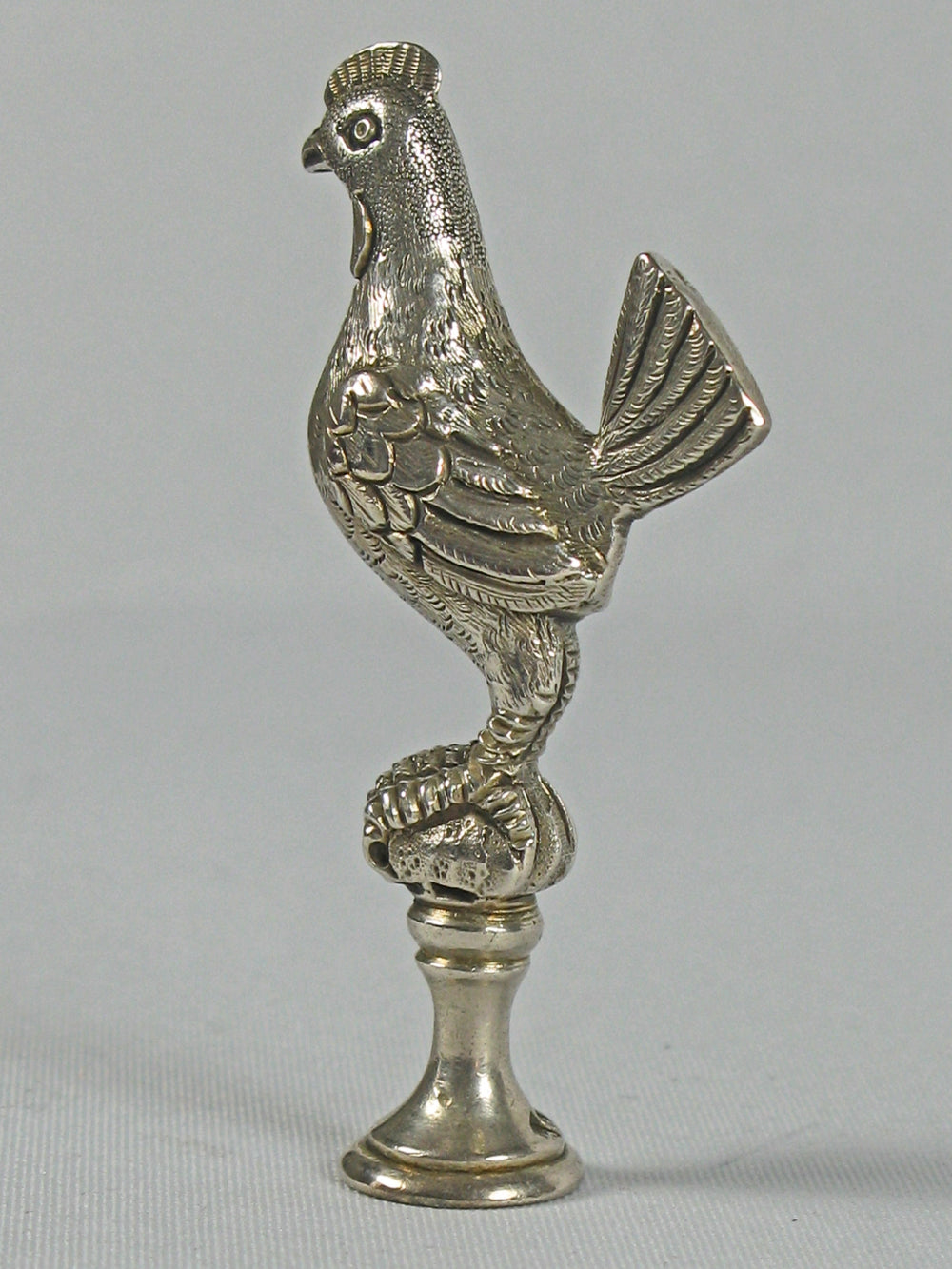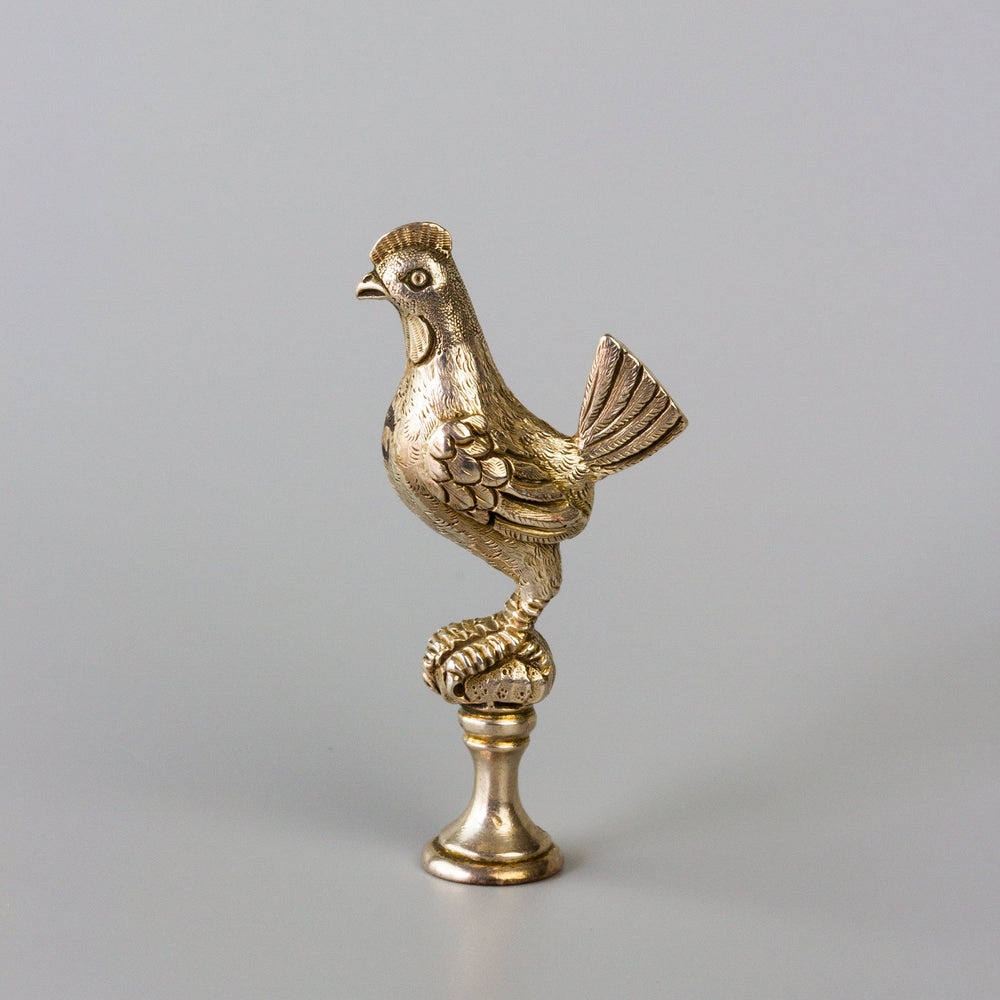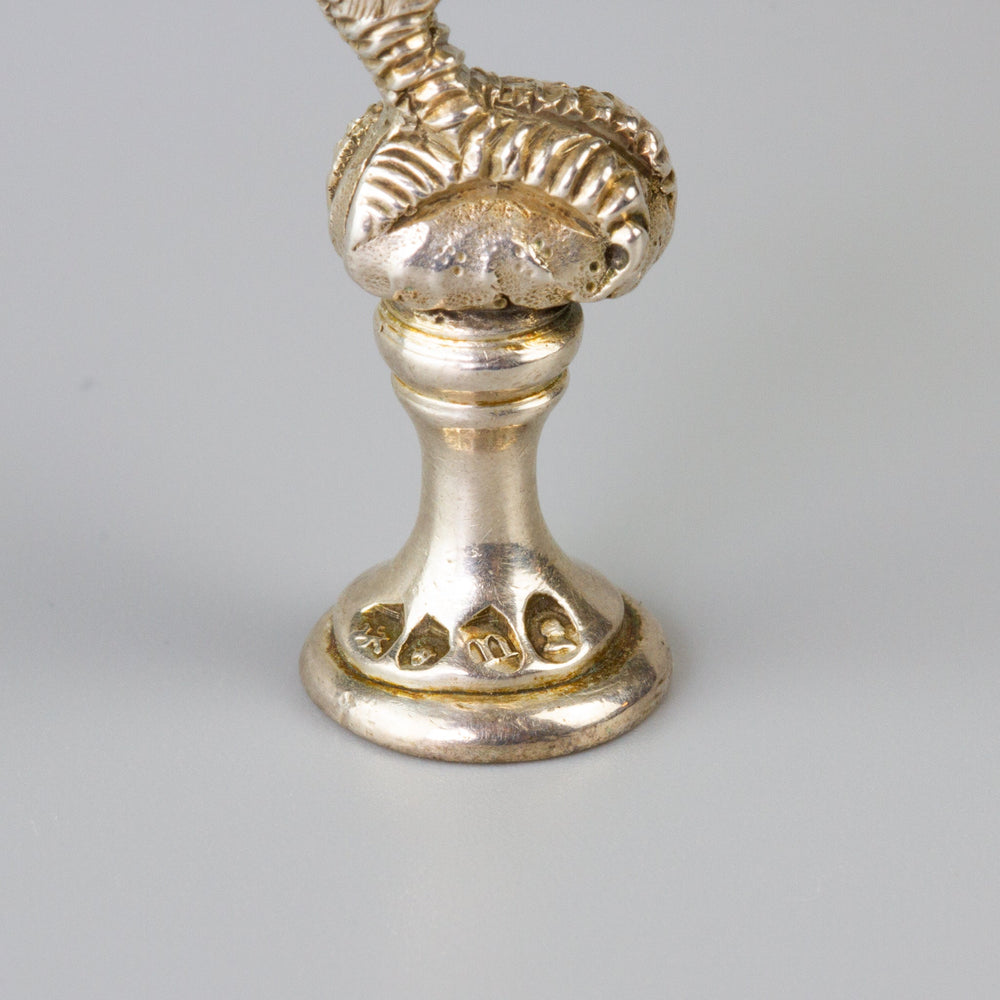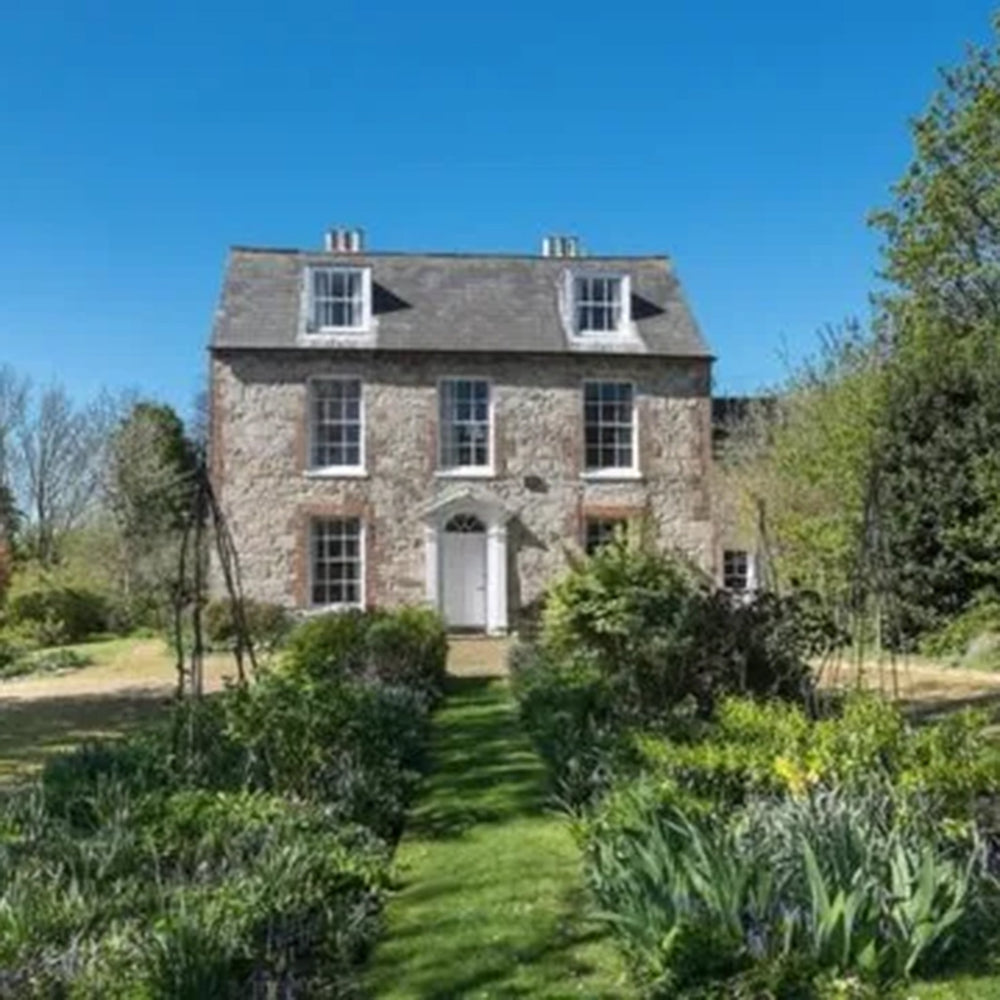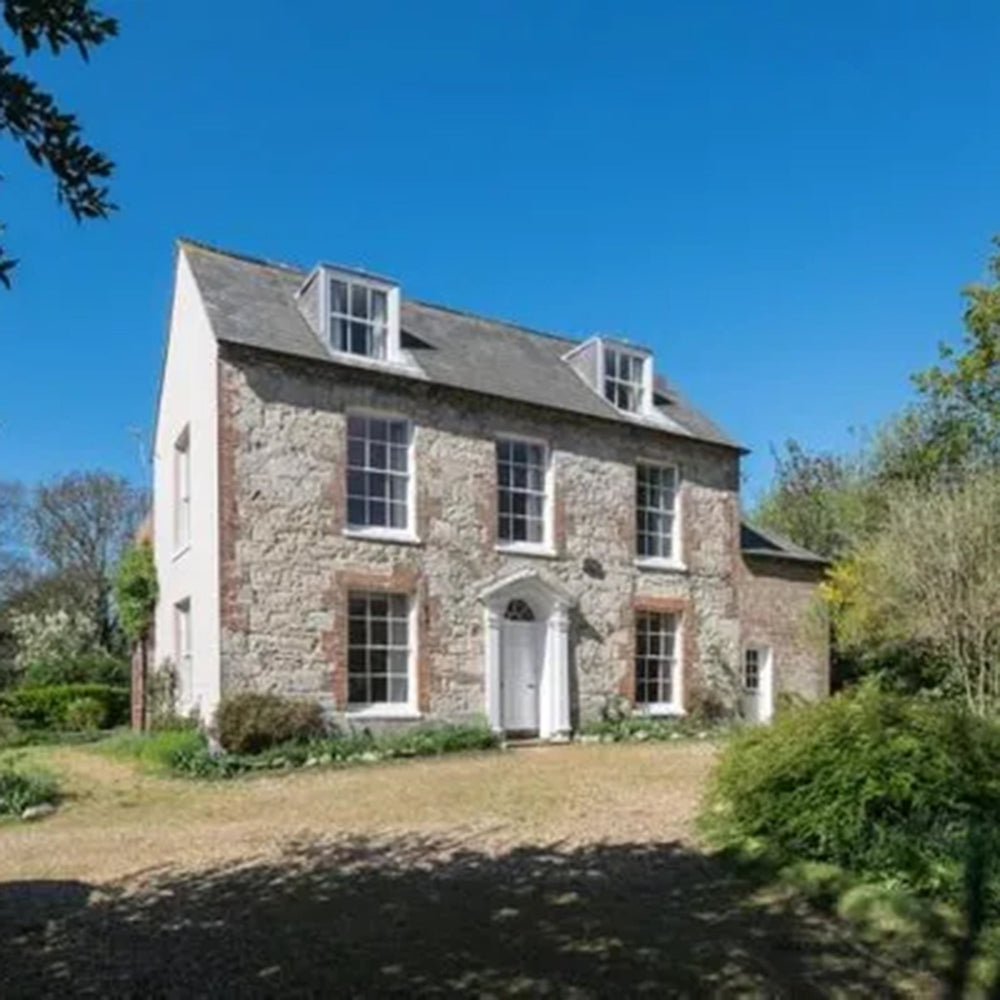 01.
Unusual Hallmarked Cast Silver London 1898 Fighting Cock Desk Seal - Pixley Armorial
A striking and most unusual cast silver figurine of a gamecock with hallmarks for London 1898 with crest for family PIXLEY.
Seal Detail
An unusual silver desk seal, apparently no maker's mark but otherwise fully marked for London 1898. A cast and modelled figure of a fighting cock, standing on a spool collar, the circular matrix engraved with a crest.  The crest is that of the family PIXLEY
ACF-D Armorial Families p. 1558-9 records the descendants of Stewart Pixley JP, DL, VD 1824-99, and of Thomas William Pixley of Hill Lodge, Freshwater, Isle of Wight.
[See images for Hill Lodge, Pixley Hill, Freshwater.]

Seal Specification
Height 54mm (2.12")
Diameter of matrix 10mm (0.39")
Weight 24g (0.84oz)