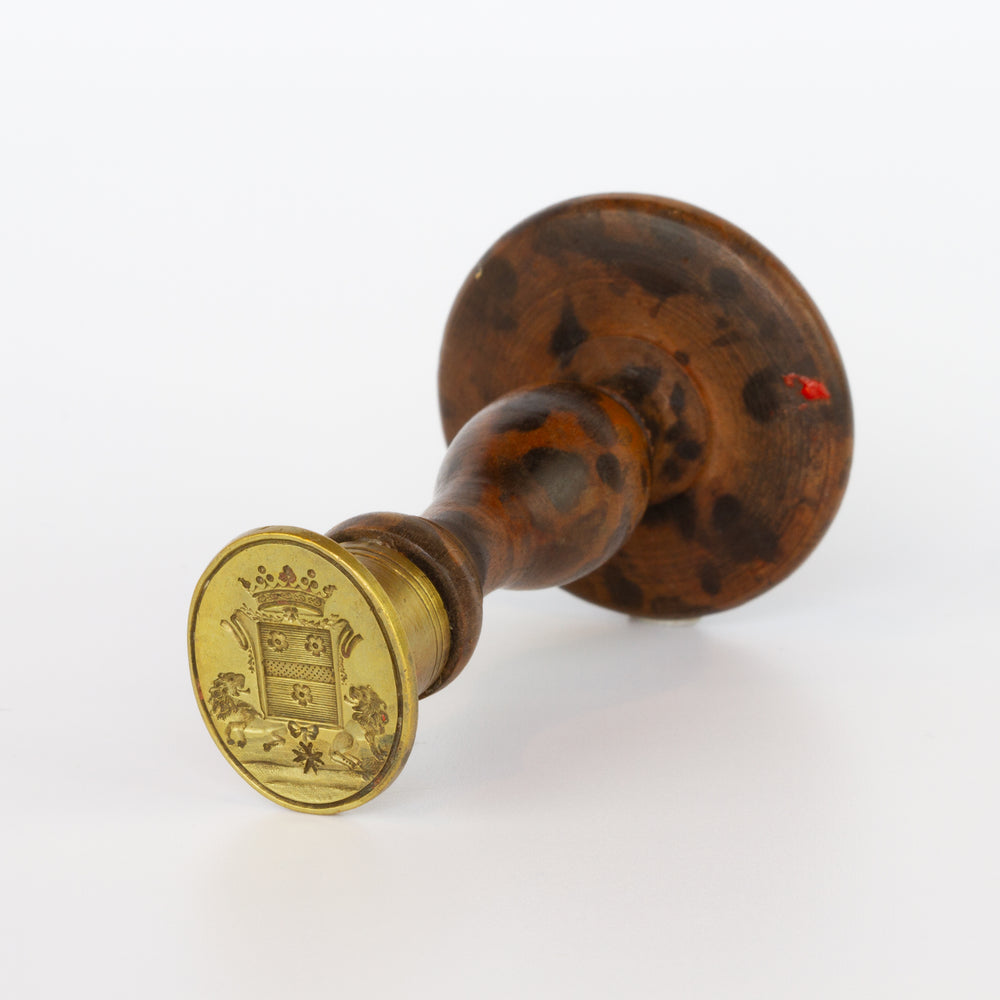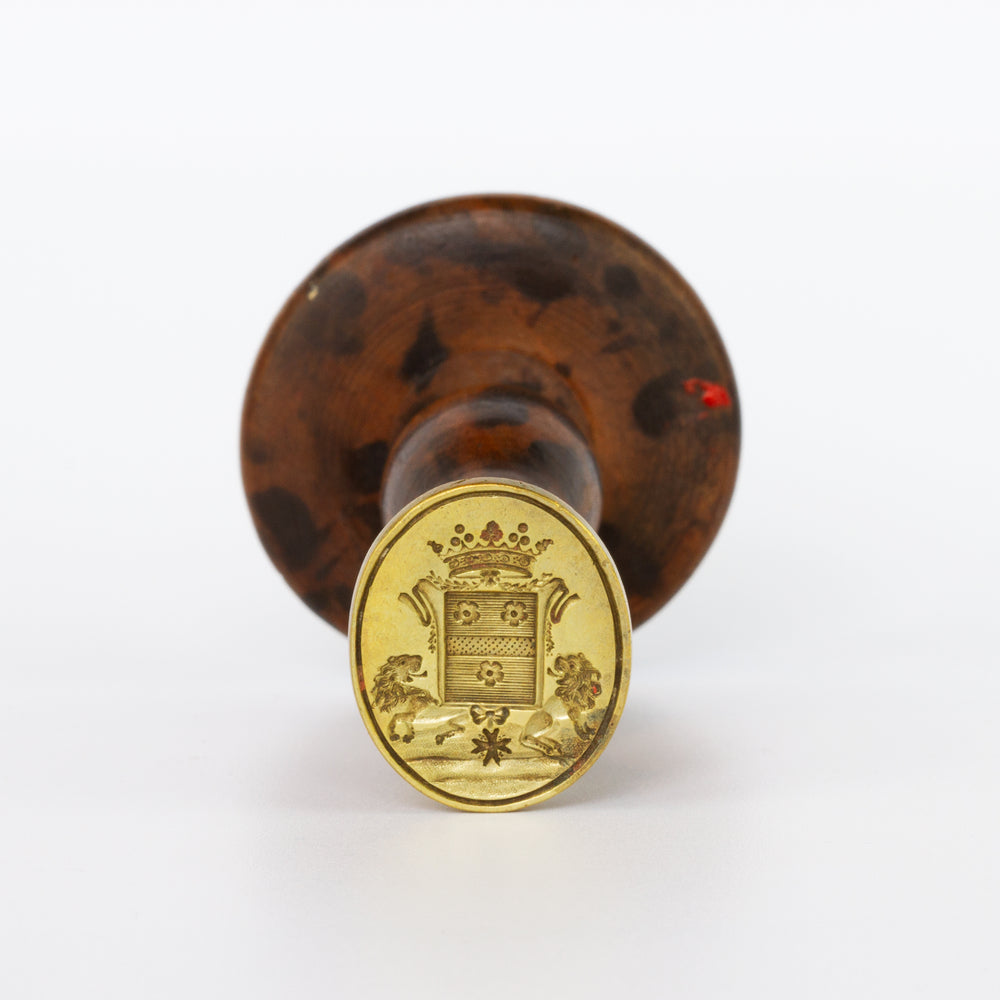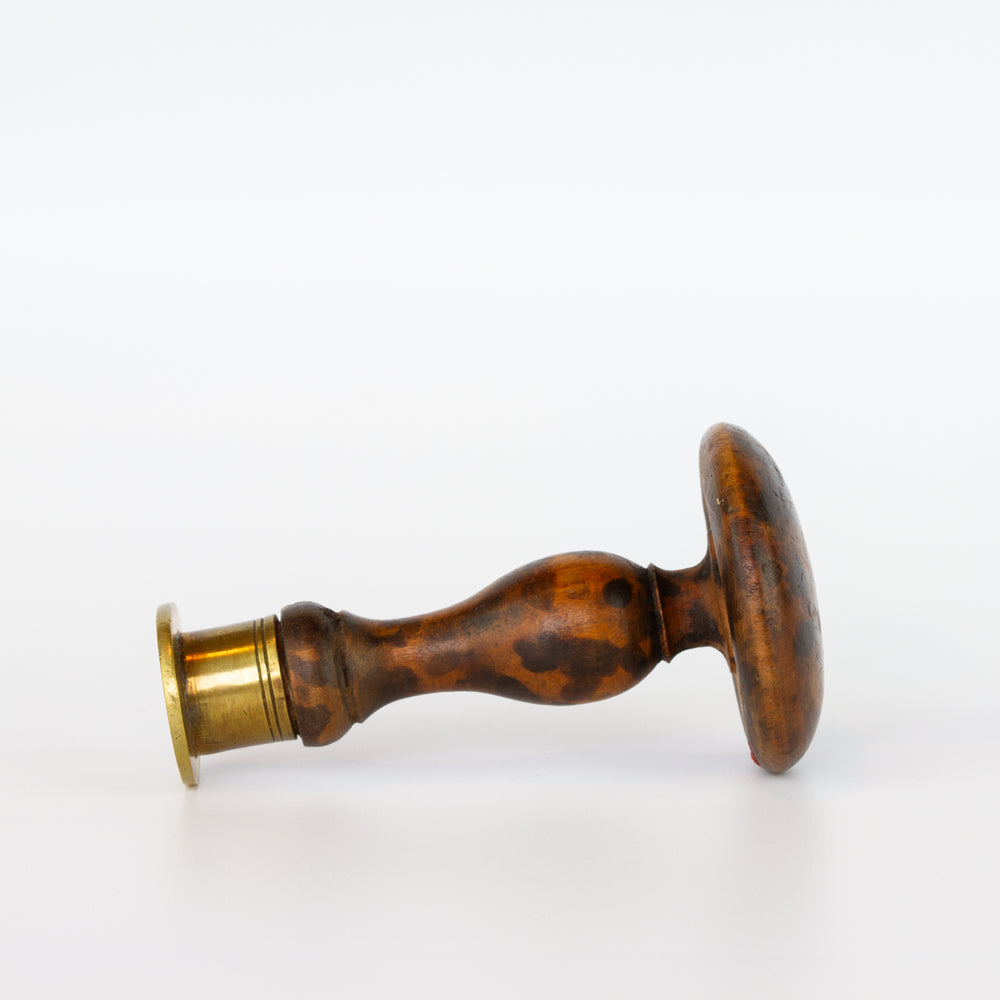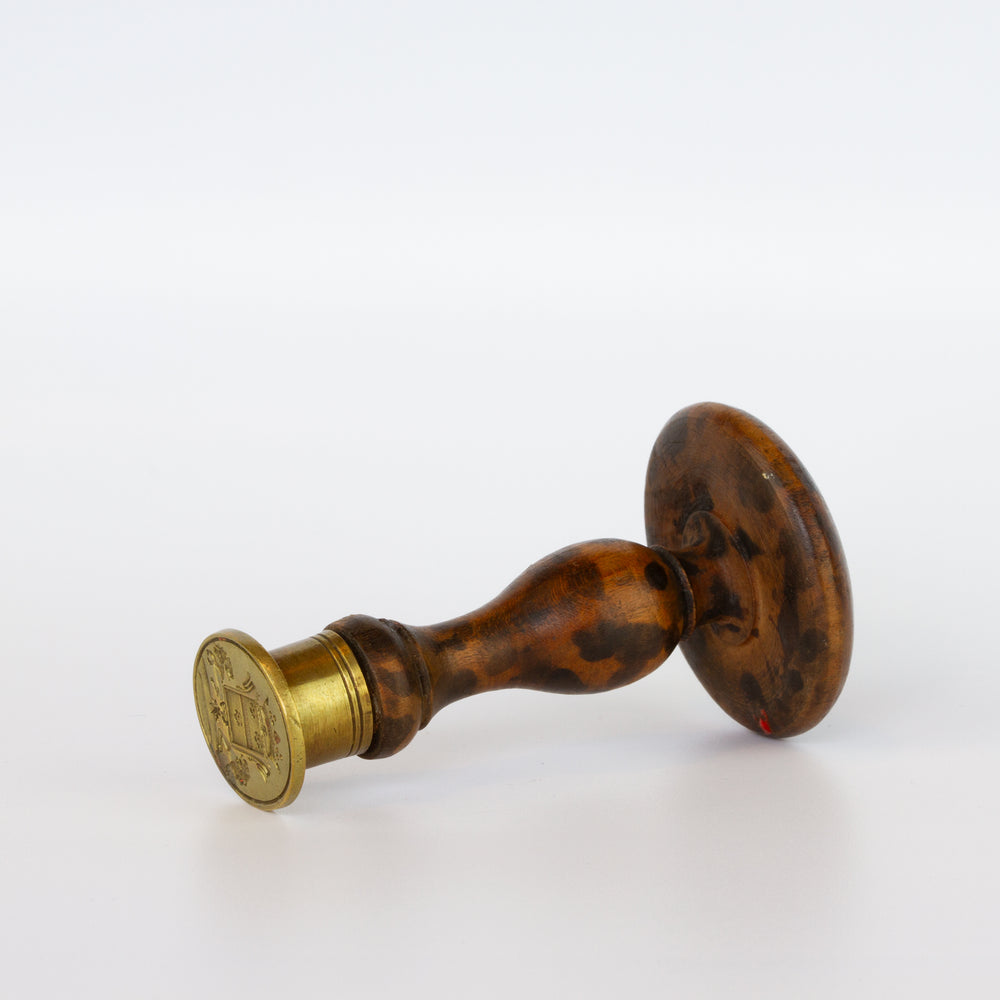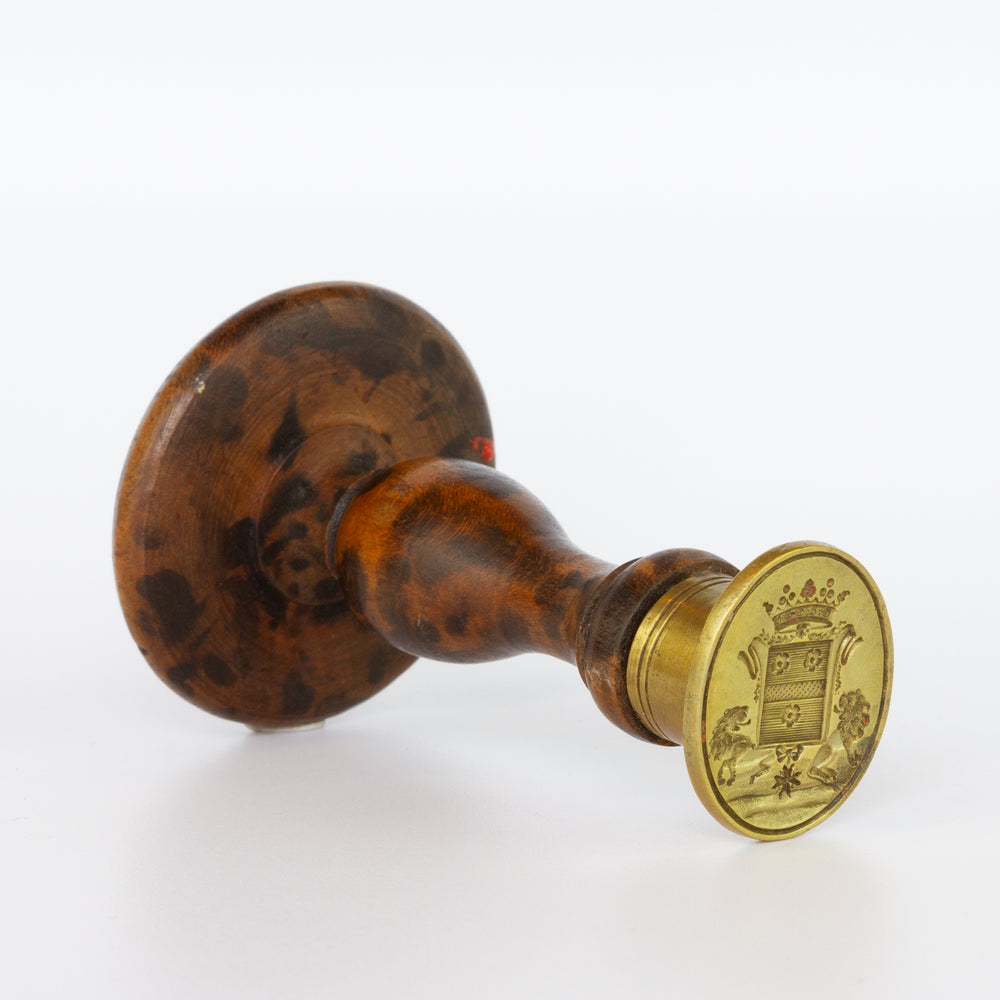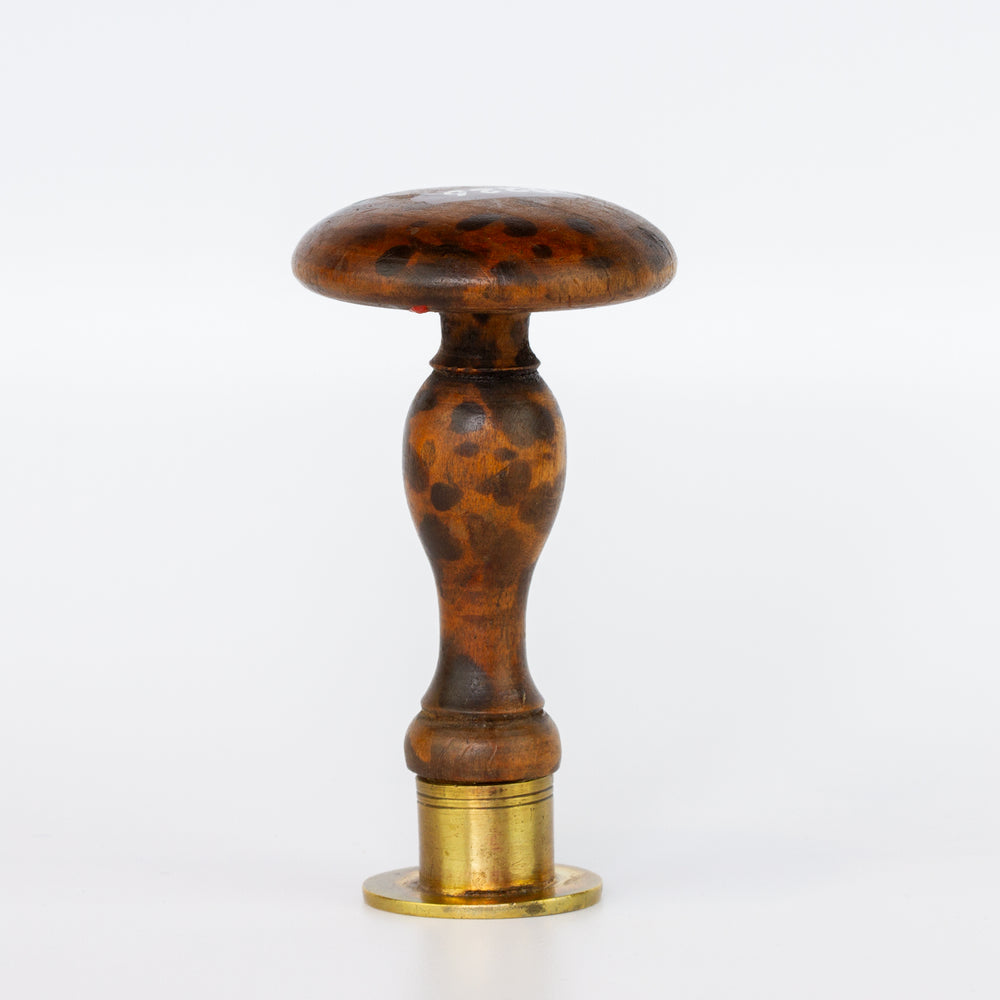 01.
Early 19th Century Fruitwood and Brass Desk Seal
Seal Detail
A charming desk seal dating from the early 19th century comprising a turned fruitwood handle of mushroom form, tapering to a brass collar and oval matrix. This is engraved with a central shield comprising three roses under a ducal coronet between two lion supporters on a ground with an Order of St Louis suspended below. 

The seal is presented in superb condition, especially the wood handle with no obvious damage.
Seal Specification
Height 70mm
Diameter of matrix  20 x 24mm
Weight 19g