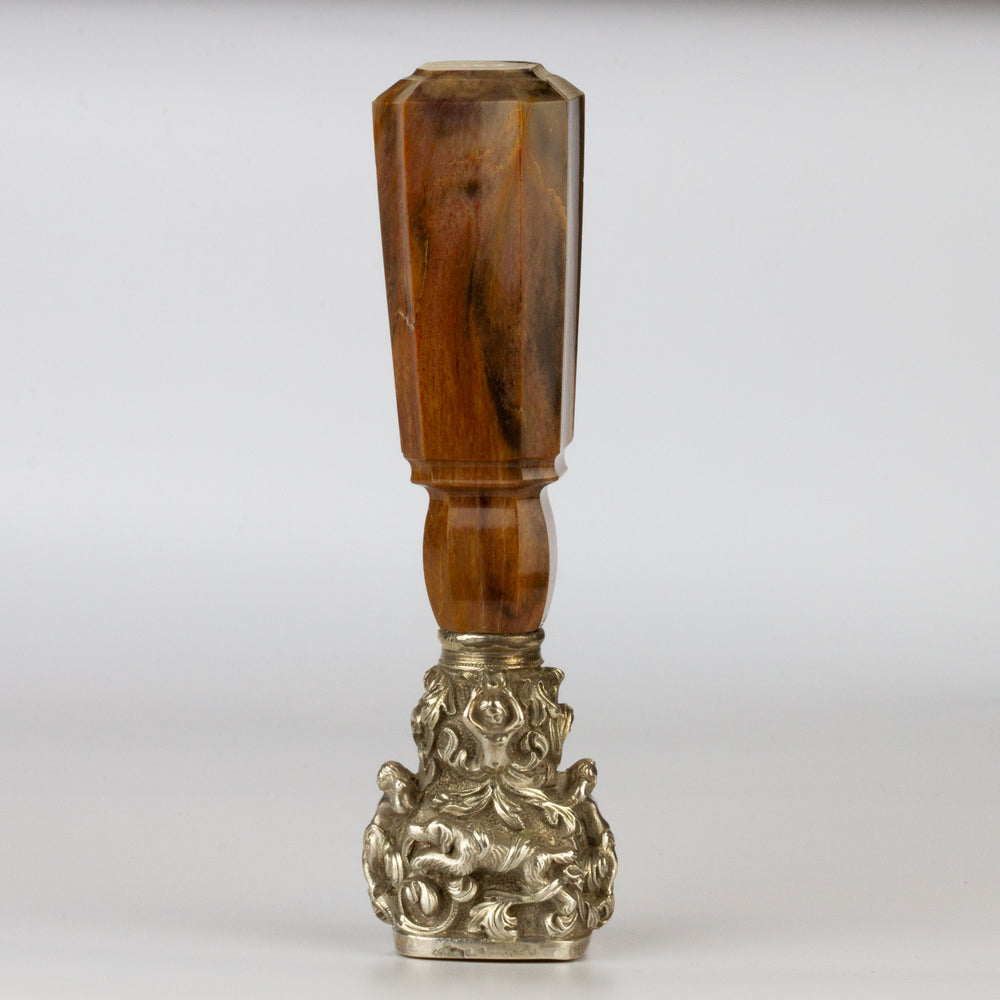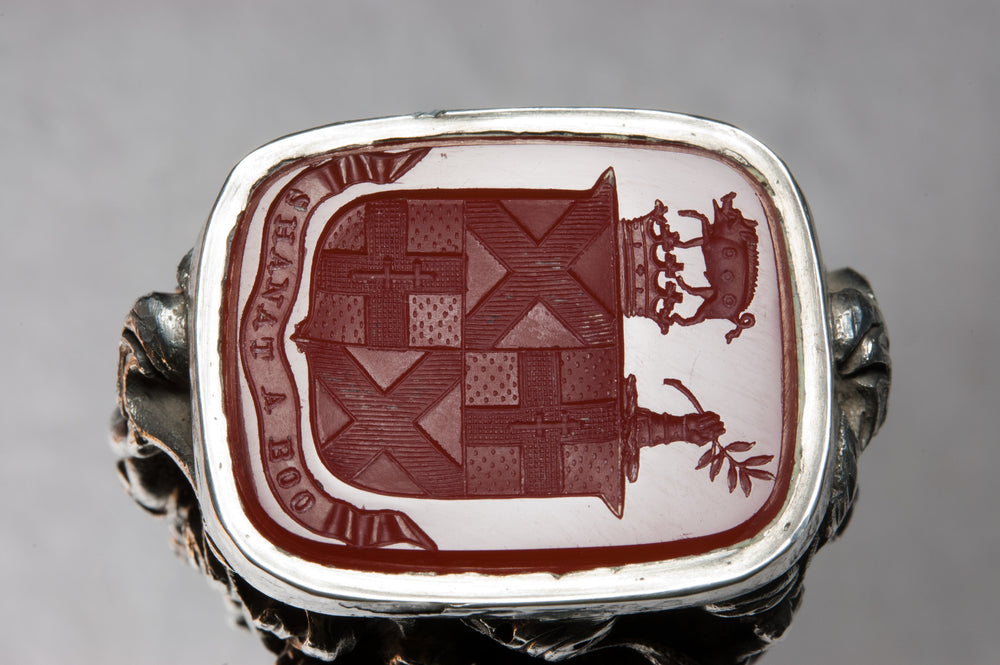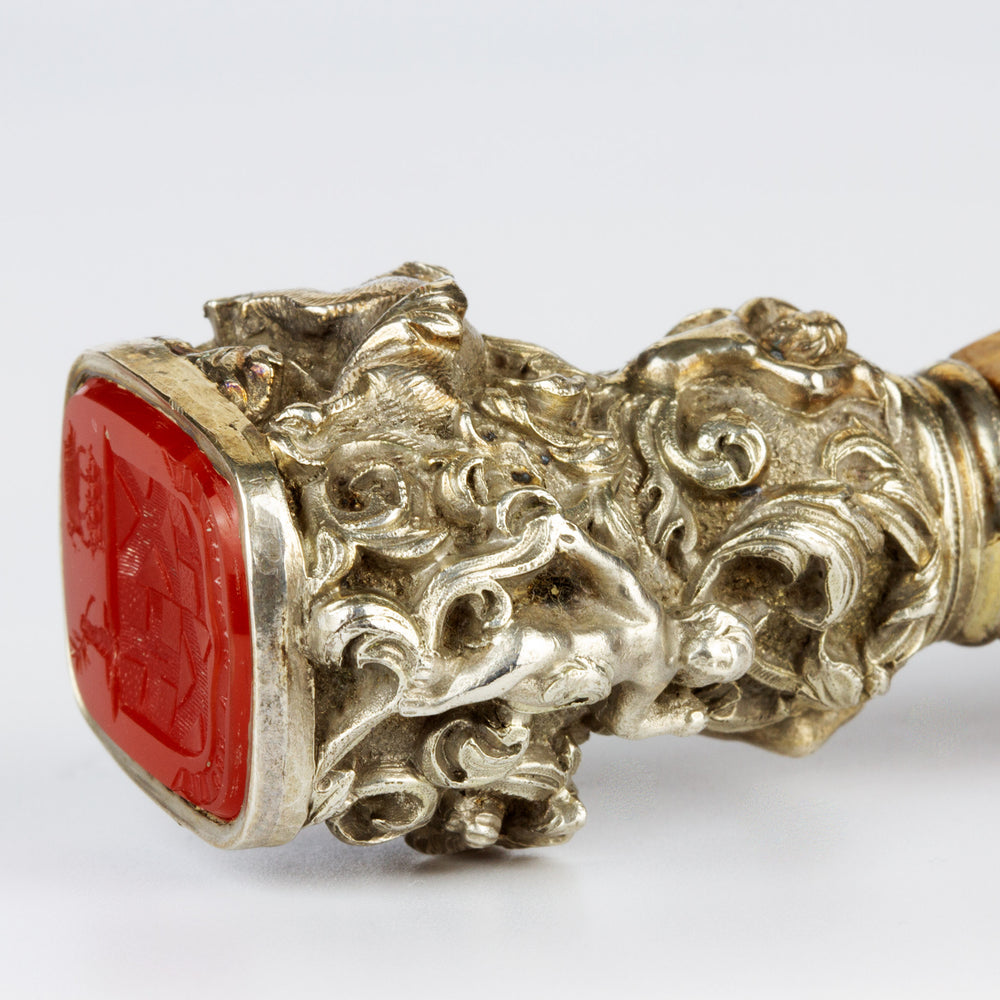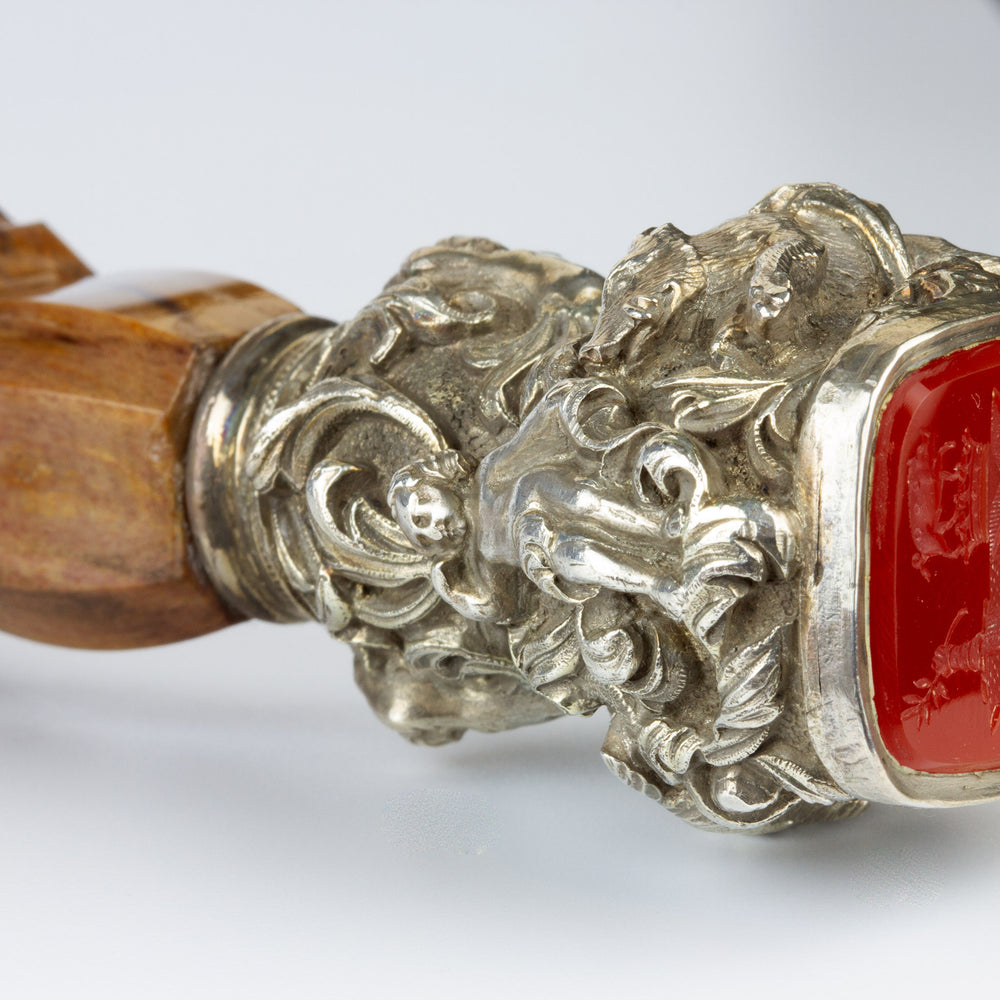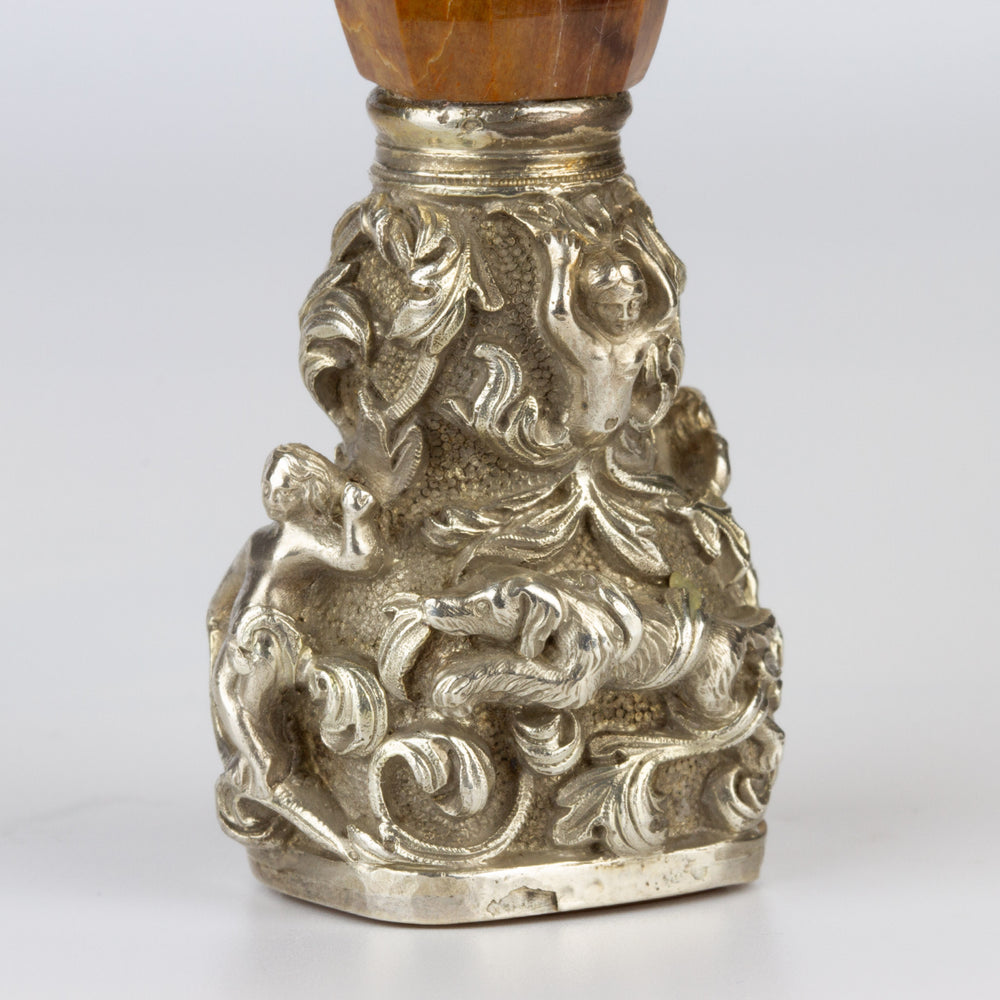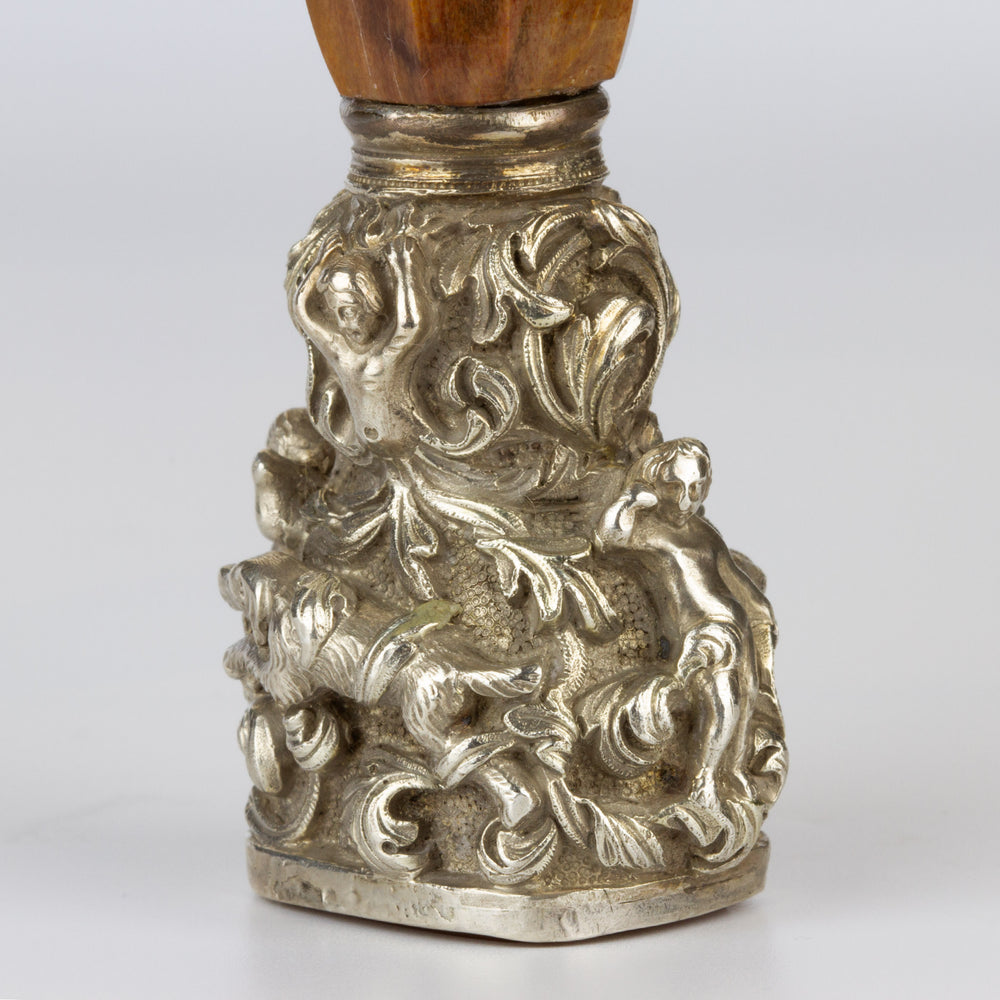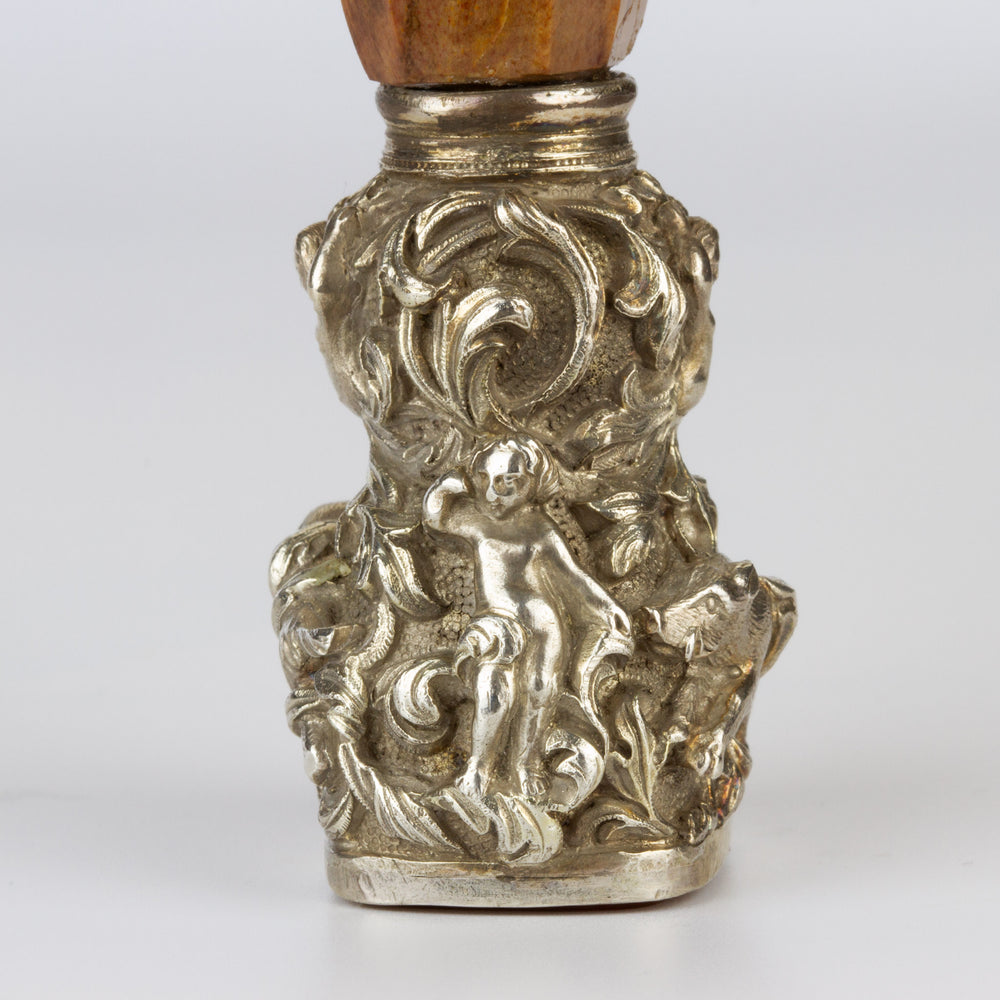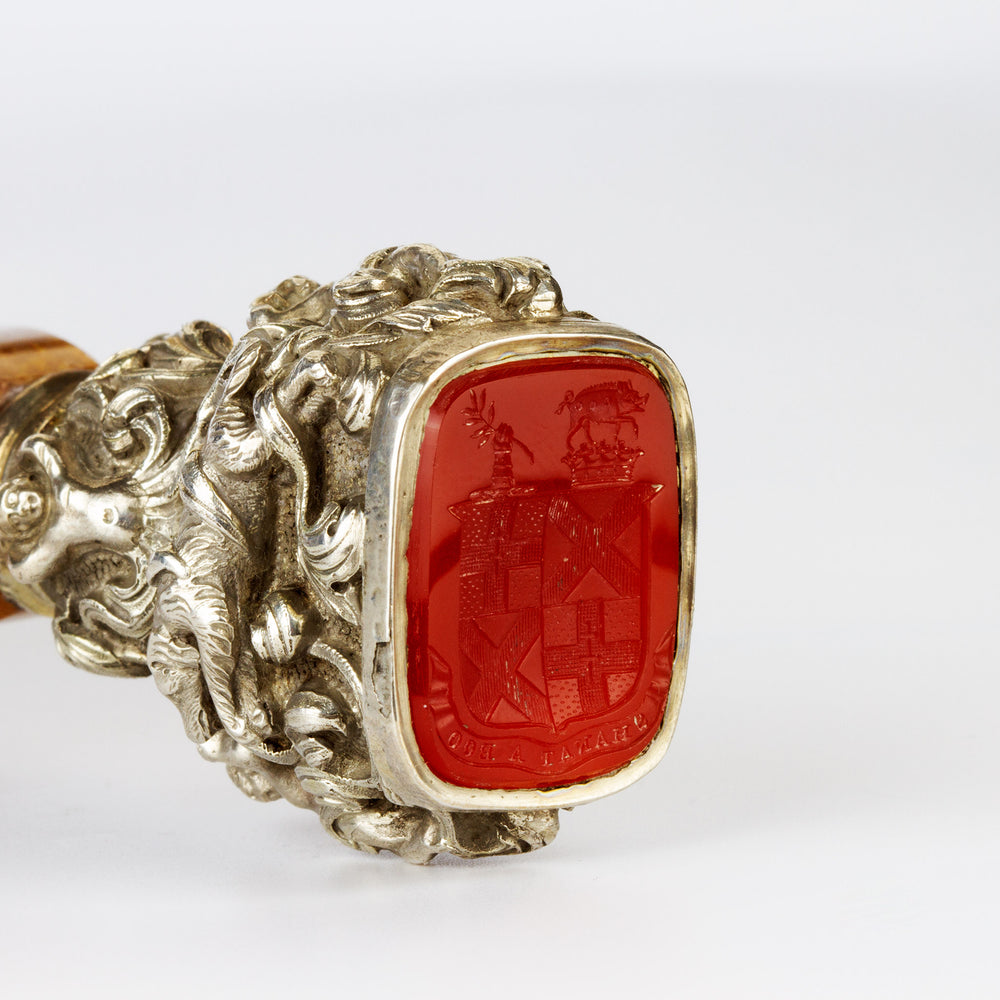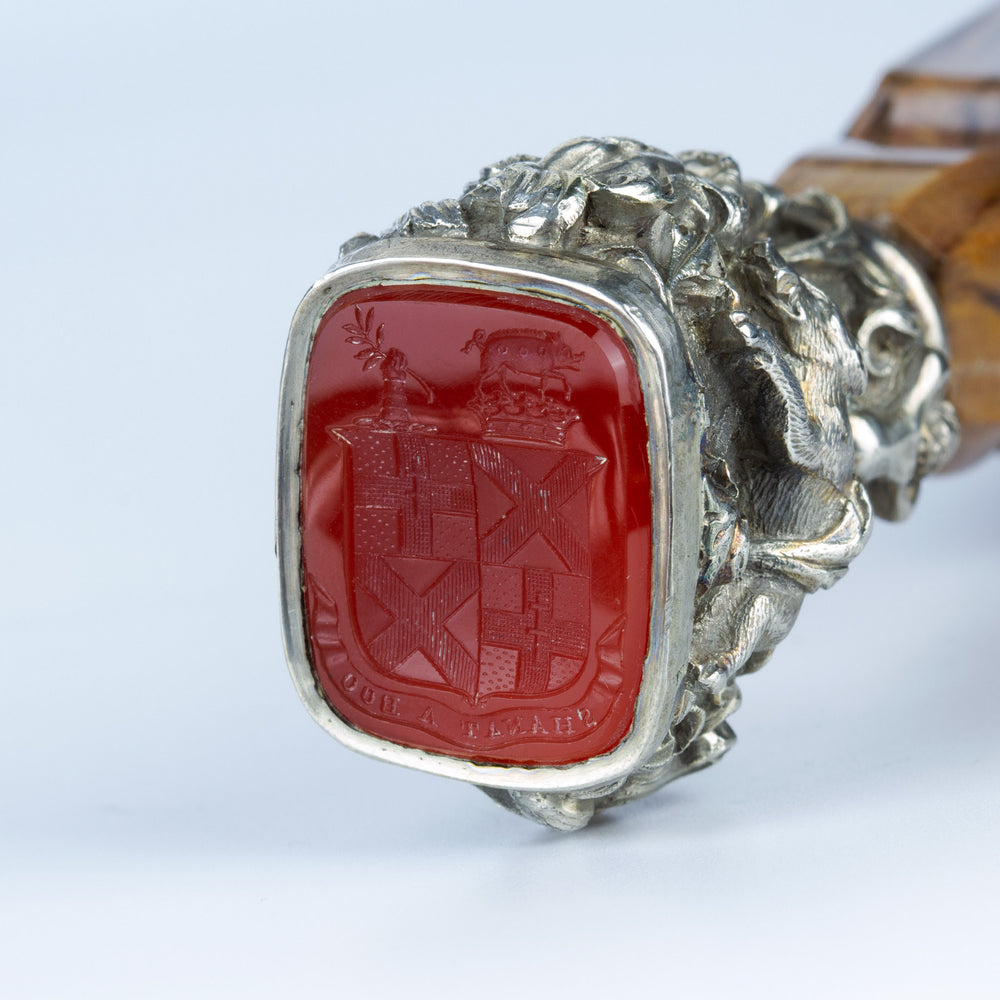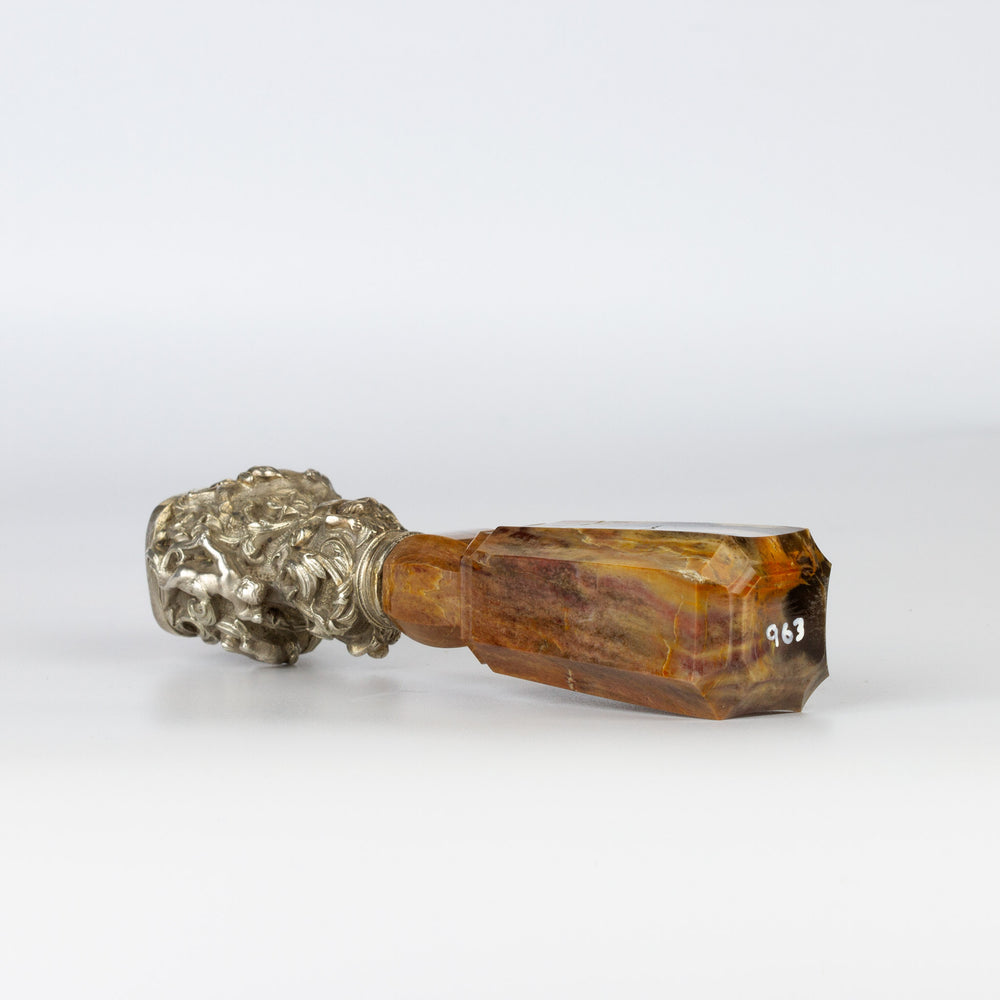 01.
Substantial Silver, Hardstone and Carnelian Armorial Desk Seal
A superb early 19th century weighty and substantial hardstone handle, cast silver collar and carnelian matrix with full complement of arms and motto.
Seal Detail
This is an impressive seal indeed, dating from the early to mid 19th century and substantial in weight and size.  The handle is of hardstone with striations of colour ranging from pale browns to black streaks, faceted and of tapering squared form, to a silver band collar and a most impressive cast and deeply engraved pastoral scene around the whole base comprising a hunting scene with hound chasing wild boar with cherub-like figures in attendance on a background of deep-cut foliate and flora forms.  The base terminates in a rectangular carnelian with rounded corners, very well engraved with a full complement of arms comprising central quartered with twin crest above of wild boar standing on crown and the other of a hand raising aloft a laurel branch.  Below the armorial is a motto reading:

SHANAT A BOO
This is a particularly fine seal, made with a hunting scene designed specifically to replicate the boar and flora featuring in the crests although the armorial is as yet unidentified.
Seal Specification
Height 122mm (")
Diameter of matrix  19mmx24mm ("x0.")
Weight 178g (oz)