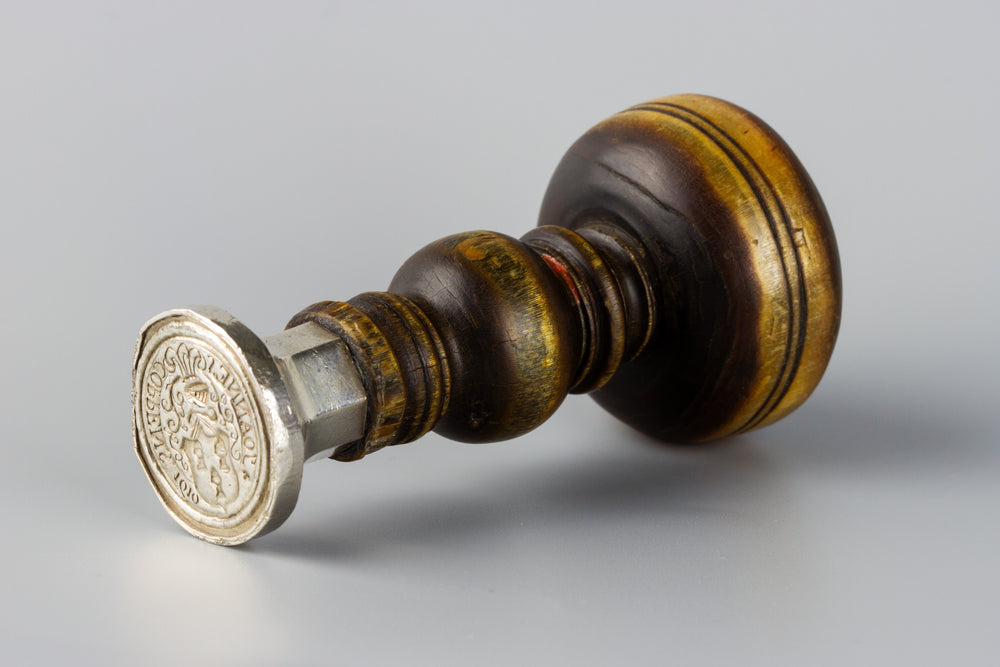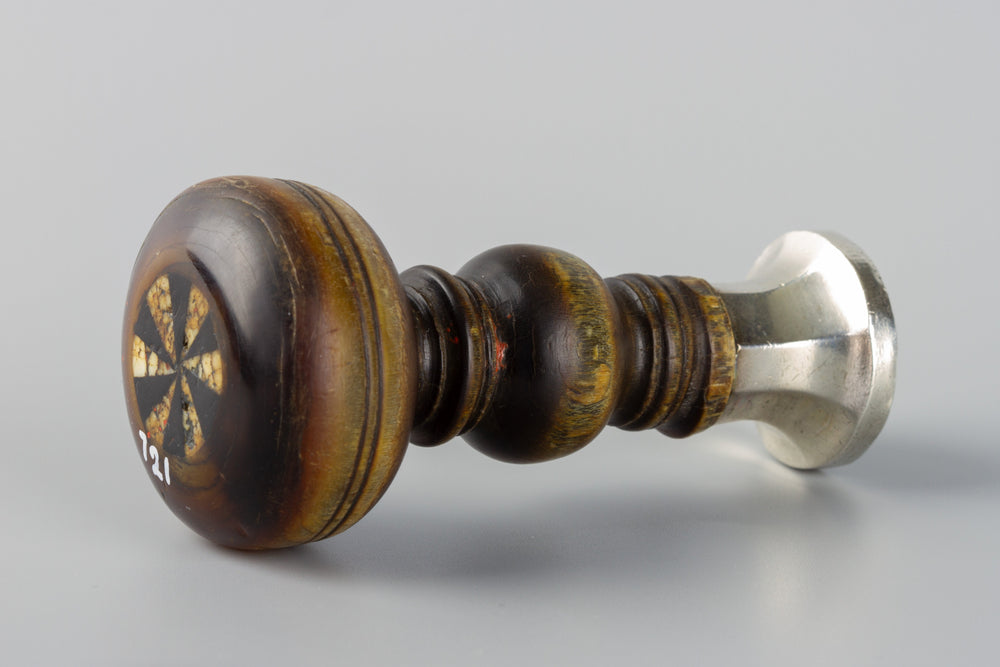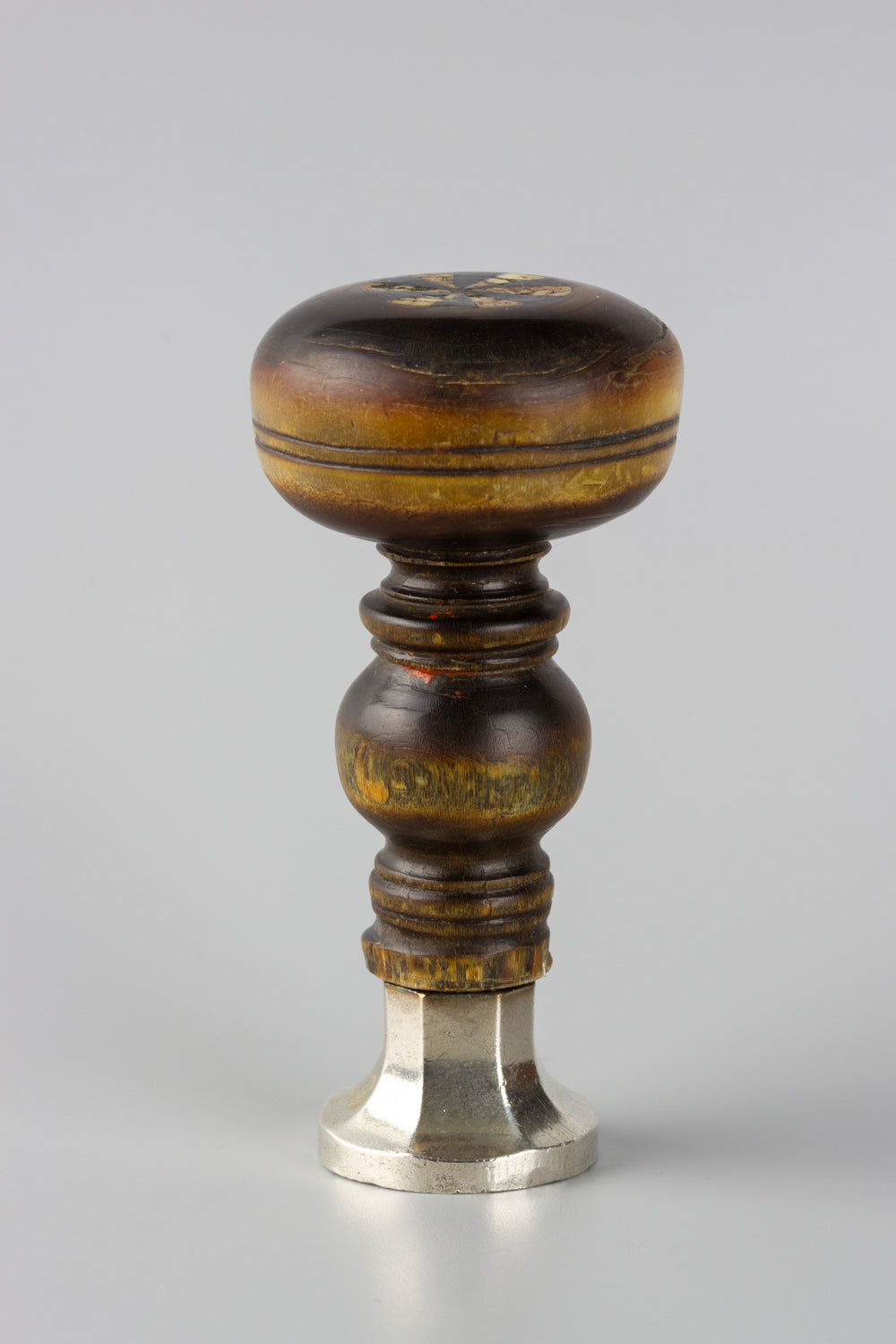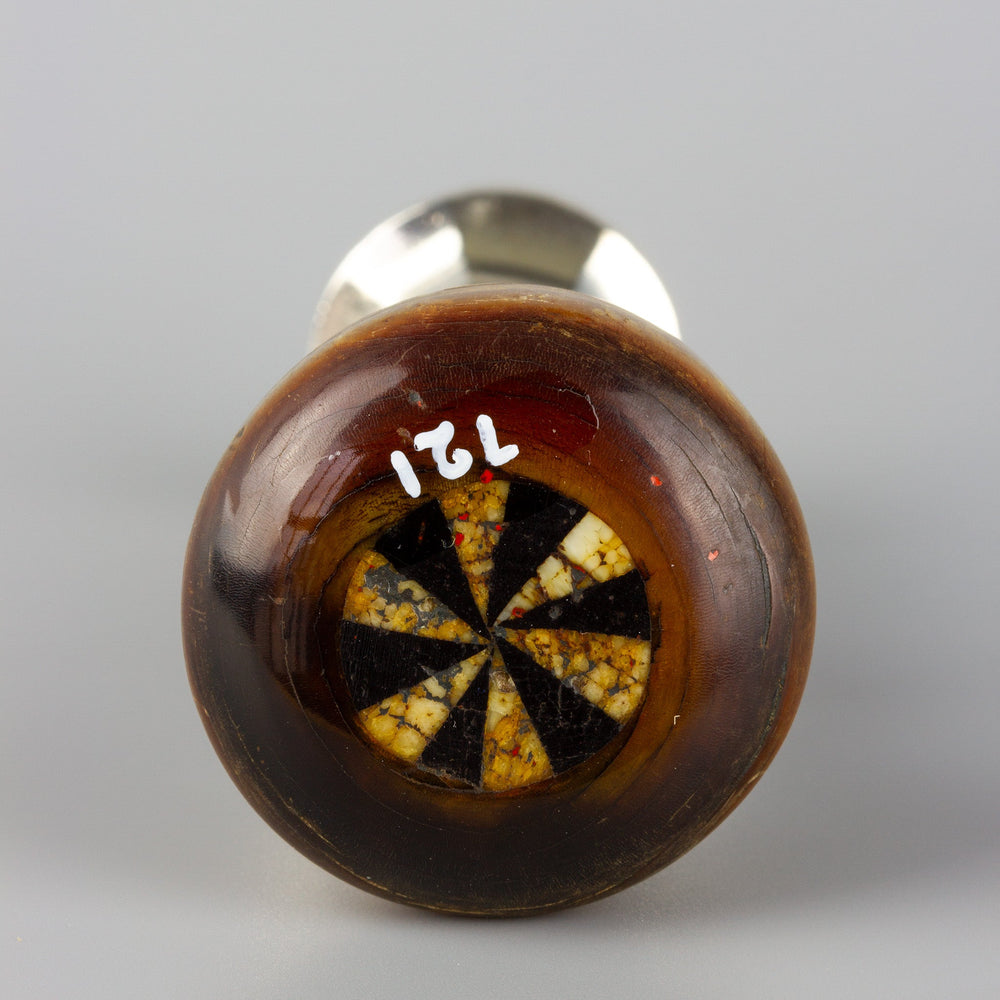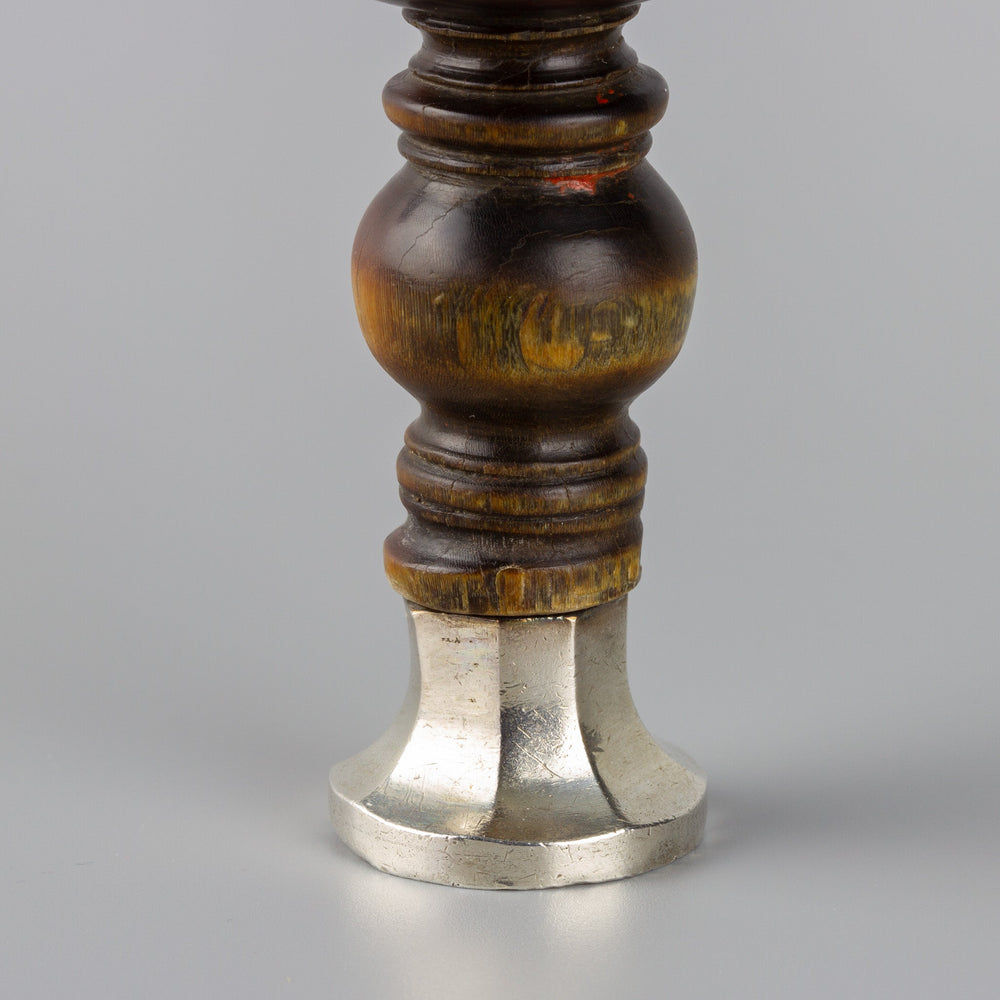 01.
Steel, Silver & Horn Dated 1610 Desk Seal
An unusual and impressive silver, steel and horn desk seal dated 1610 featuring armorial and owner's name

Seal Detail
A very unusual desk seal of steel, silver and horn; the handle of rounded top form with marquetry ivory and ebony chequer pattern, the tapering banded stem terminating to an unusual steel octagonal fluted mount, the reverse set with a circular silver matrix.  The engraving comprises an armorial below a plumed helm and mantling with the name above
JOANNES COPPENS
and date below
1610
The personal seal and arms of Johannes Coppens, probably of Dutch origin.
Seal Specification
Height 76mm (2.99")
Diameter of matrix 25mm (0.98")
Weight 71g (2.50oz)