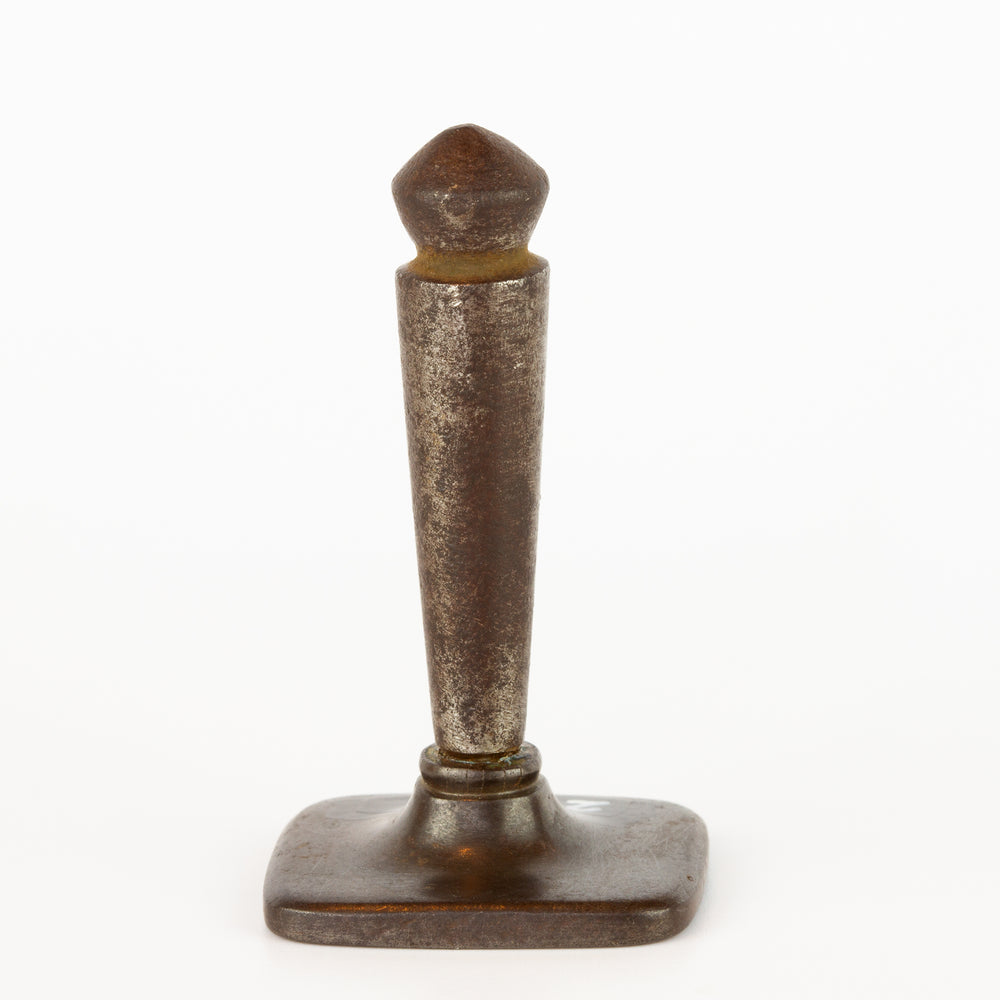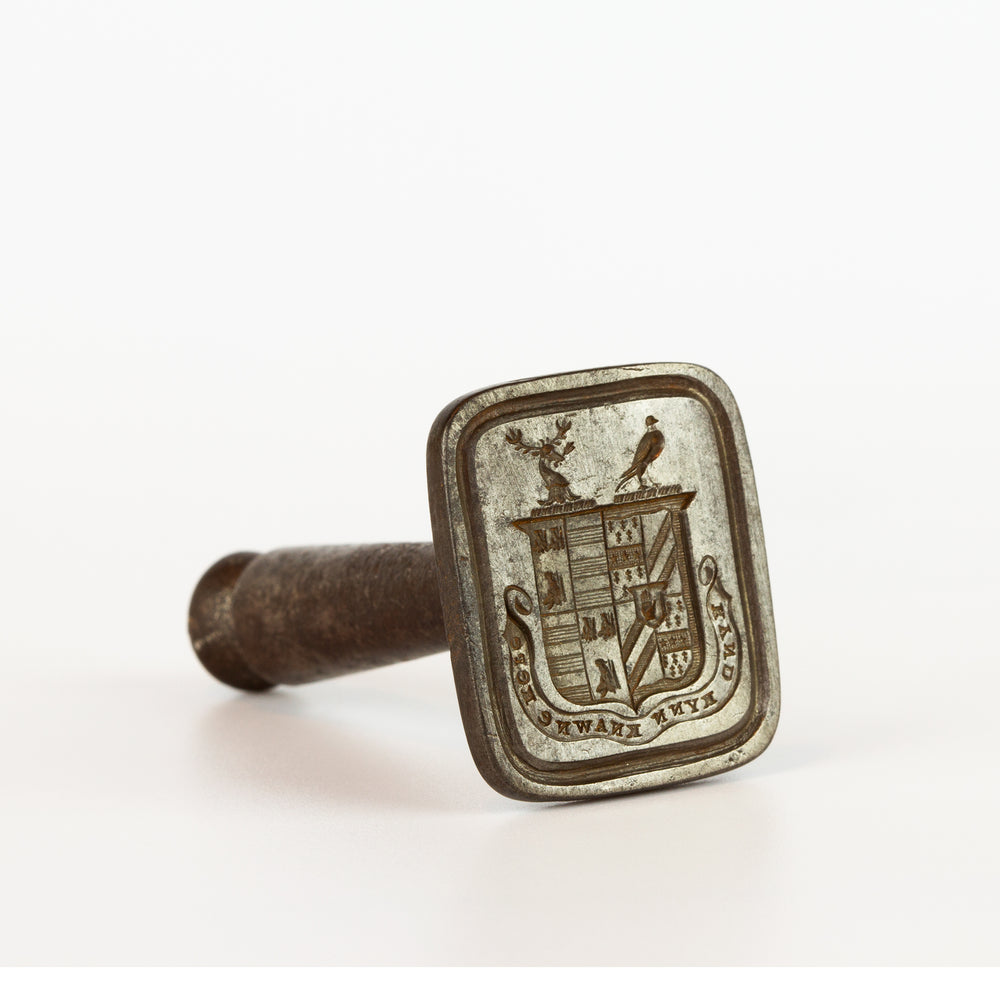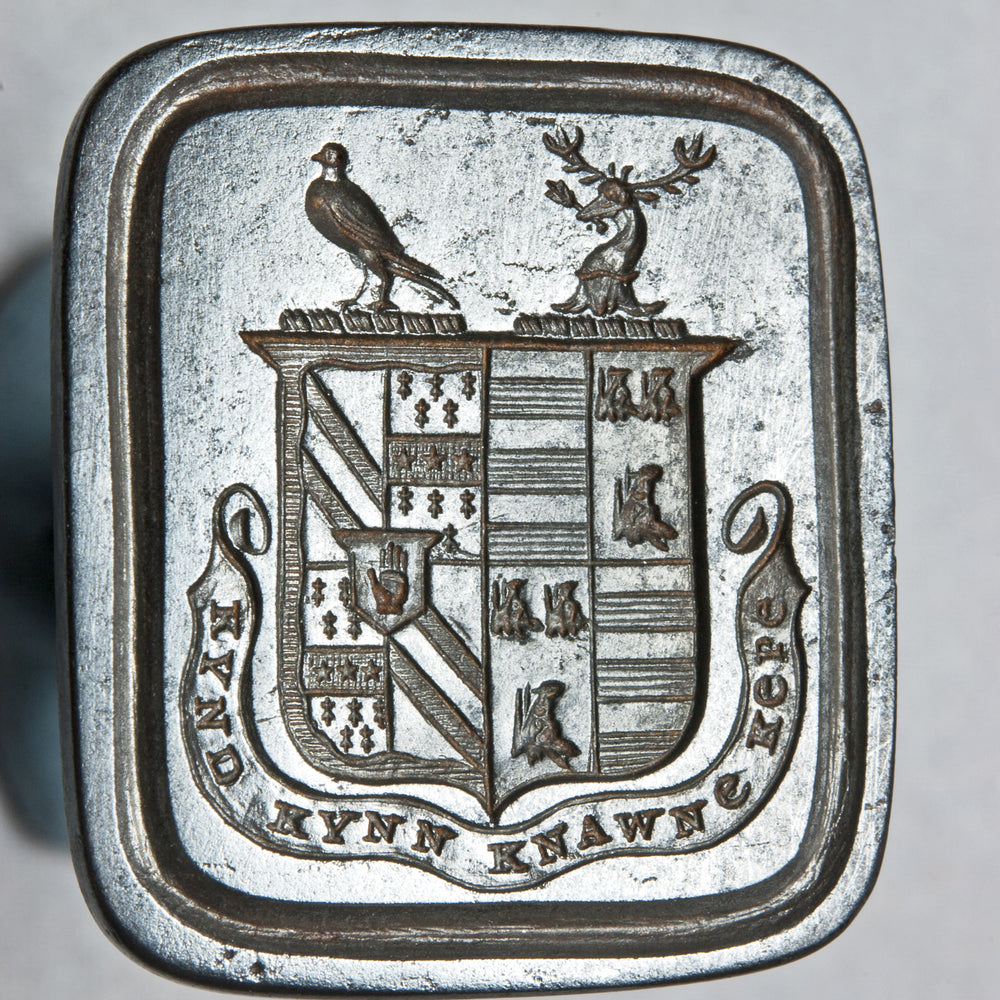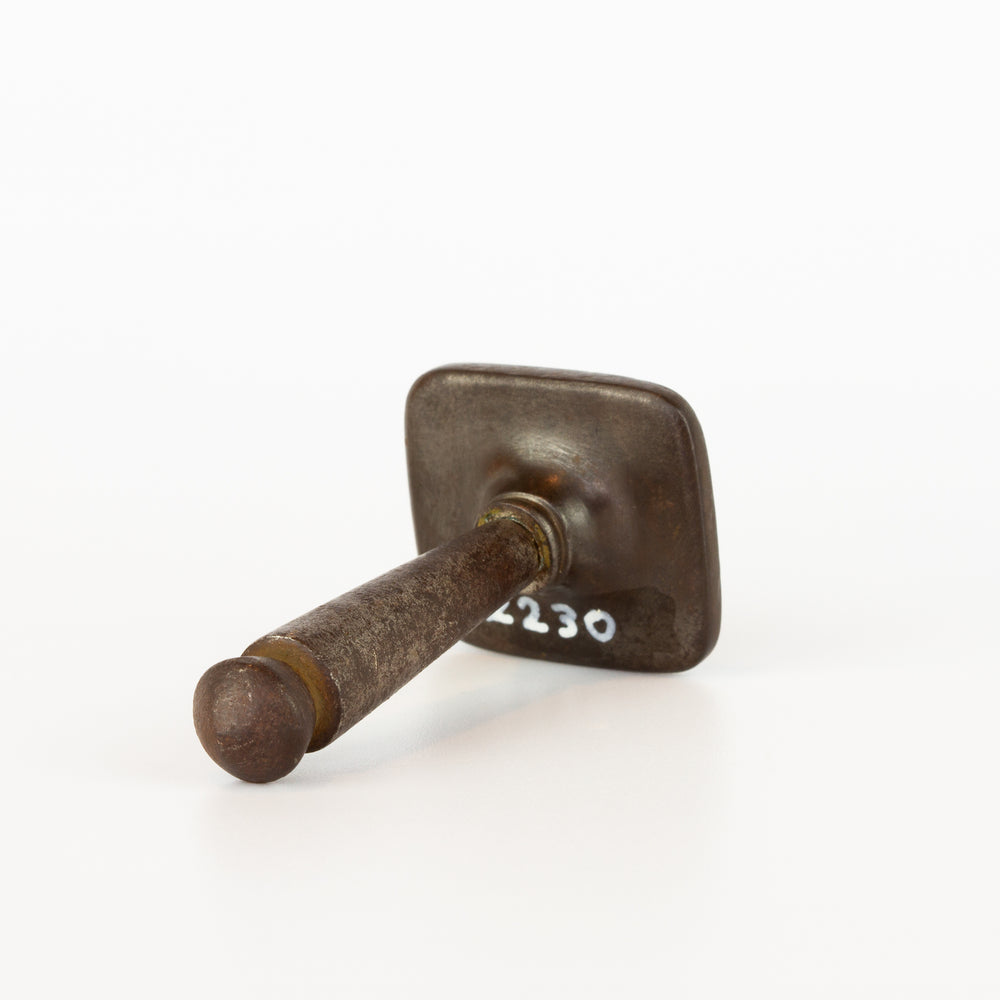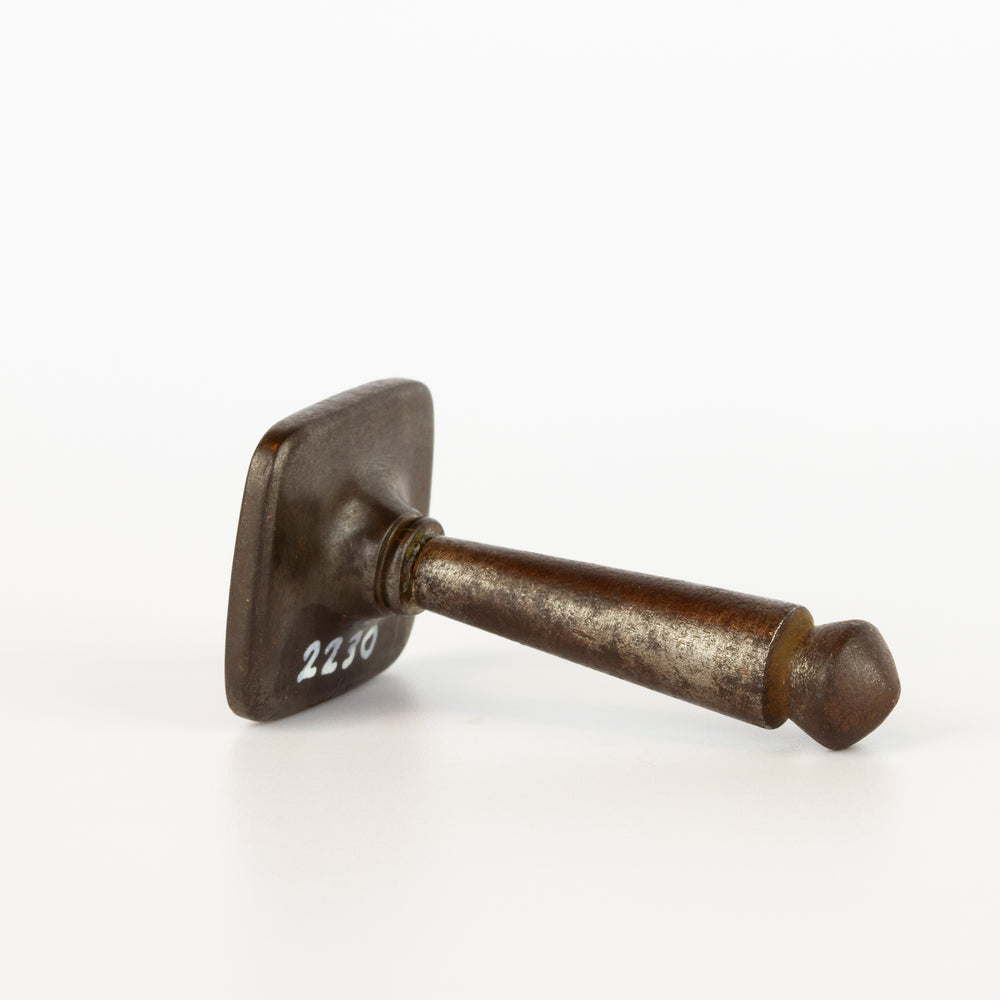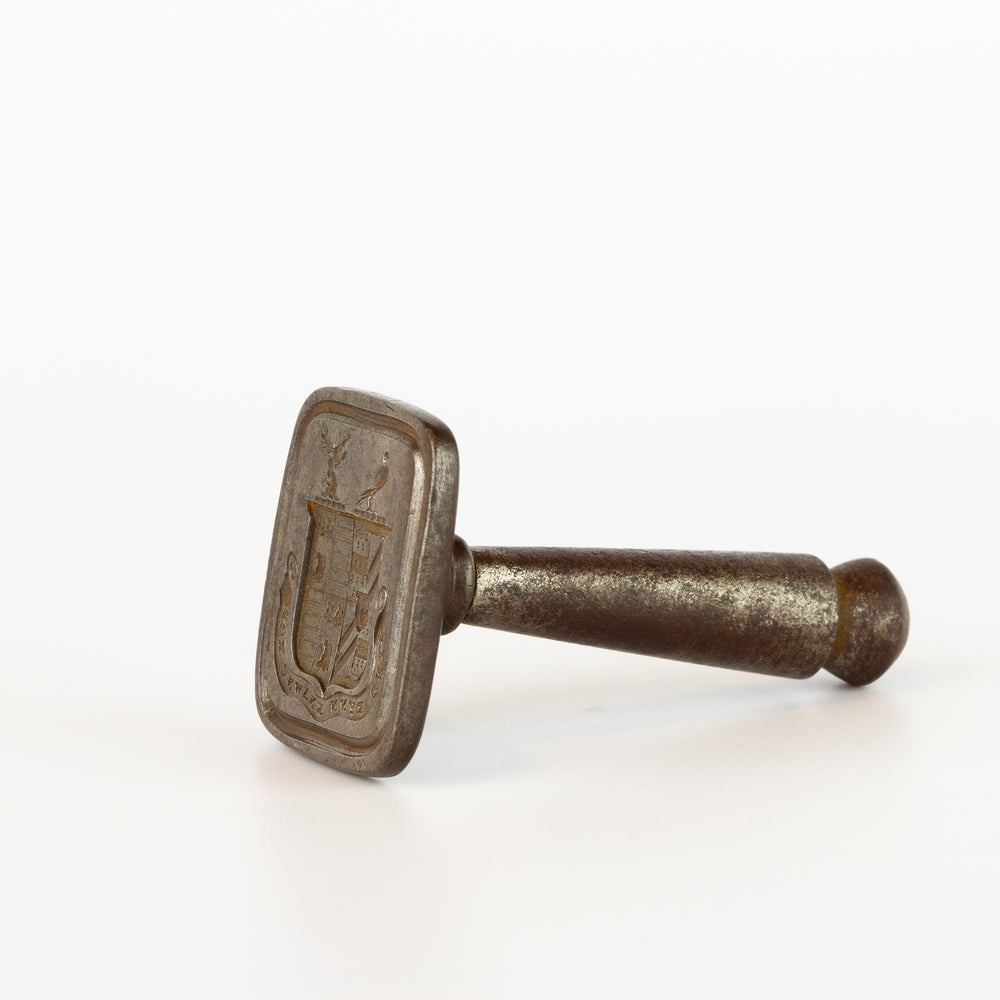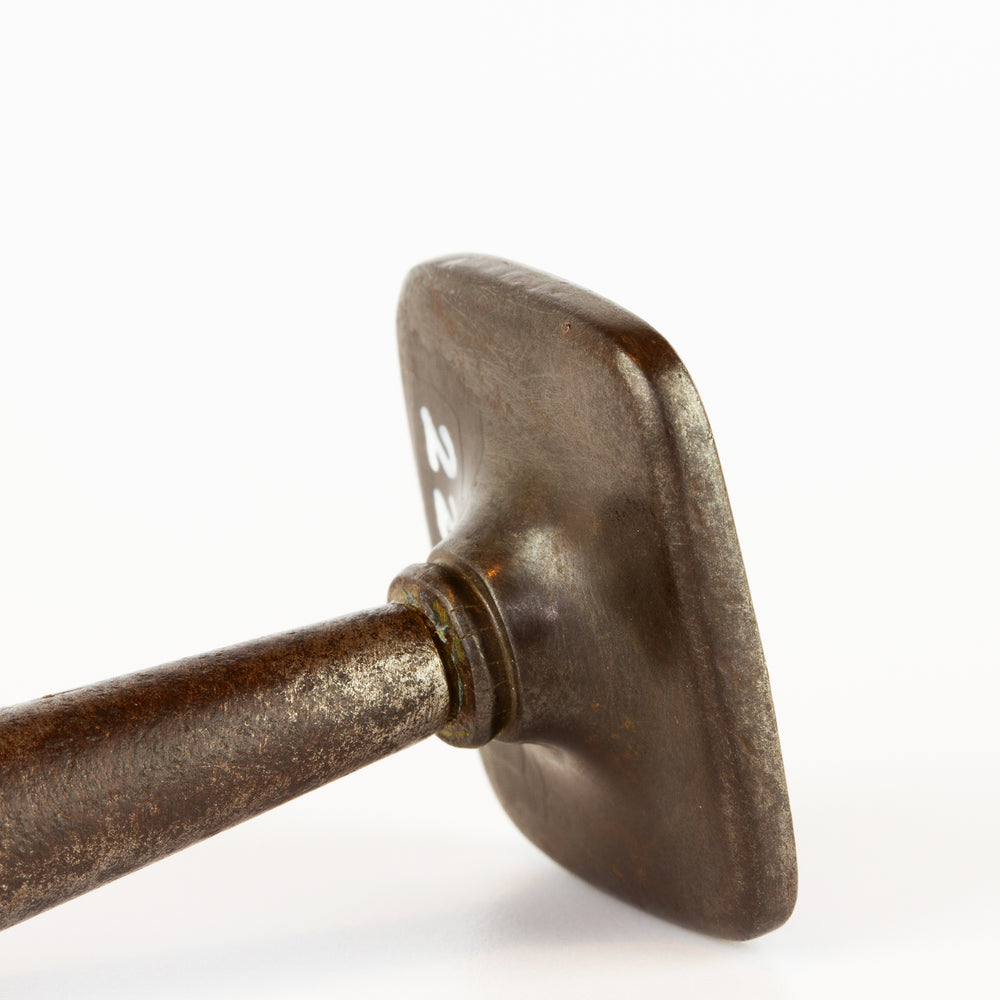 01.
Early 19th Century English Steel Hand Seal - Sir John Lister-Kaye
Seal Detail
This seal was made for Sir John Lister-Kaye, 1st Baronet of Denby Hall, Yorkshire, who on 18th October 1800, married Lady Amelia Grey daughter of the Earl of Stamford & Warrington.
Distinguished by the impressive detail achieved, the matrix of this gentleman's personal seal features the marital arms of Lister-Kaye and Grey. Dating between 1800 and 1827, these armorial bearings denote the marshalling of a marital coat showing on the dexter the arms of the husband, and on the sinister the arms of the wife.
The coat of arms is complex and features twin crests, symbolising the male and female unison. These are atop a quartered coat of arms and a motto beneath, reading: Kynd Kynn Knawne Kepe - Keep Your Own Kin-Kind. All is encapsulated within a lined border. Such detail is incredibly difficult to achieve on such a hard metal and this is evident in the great condition that it is presented in. 
Seal Specification
Height 50mm
Diameter of matrix  24 x 28mm
Weight 35g