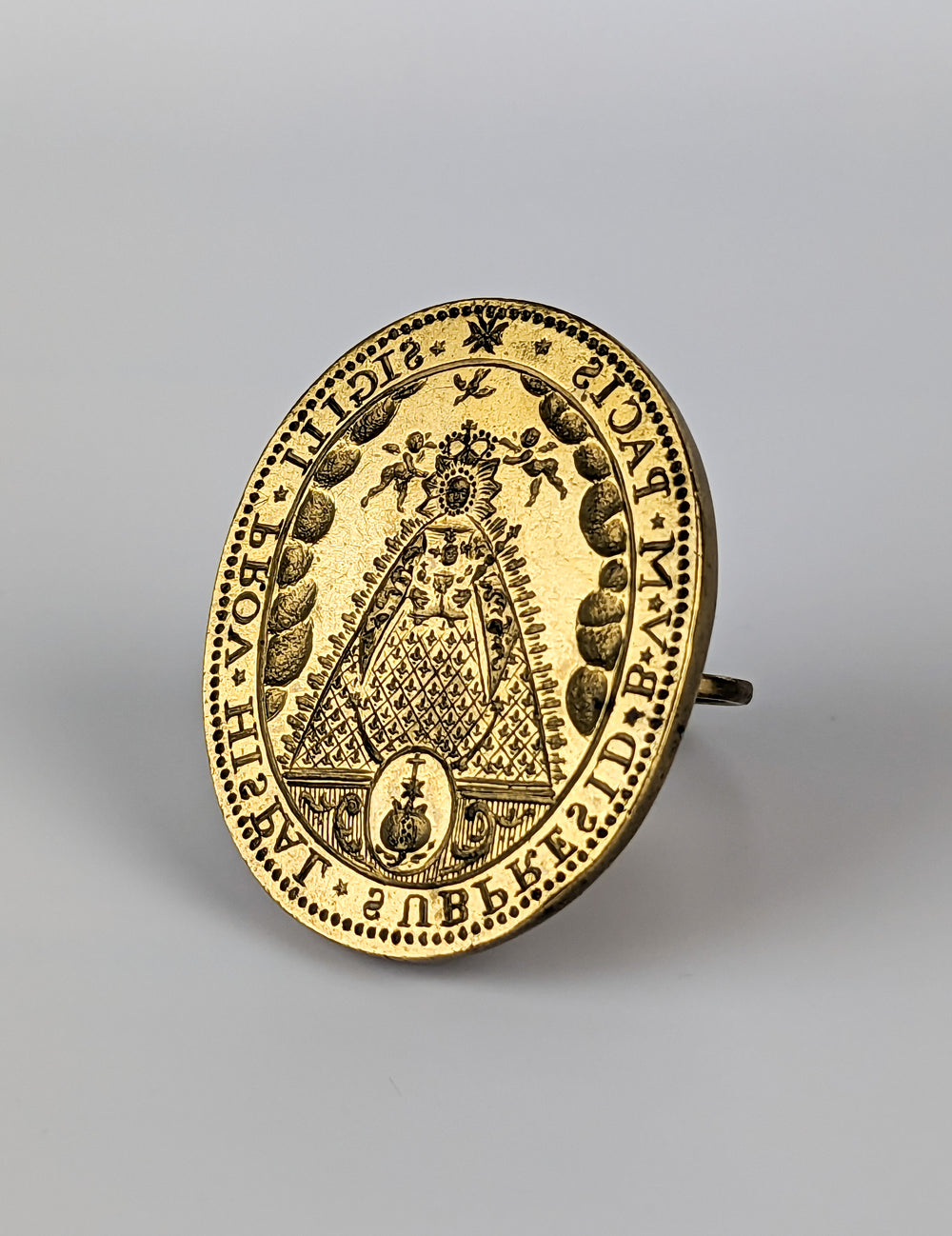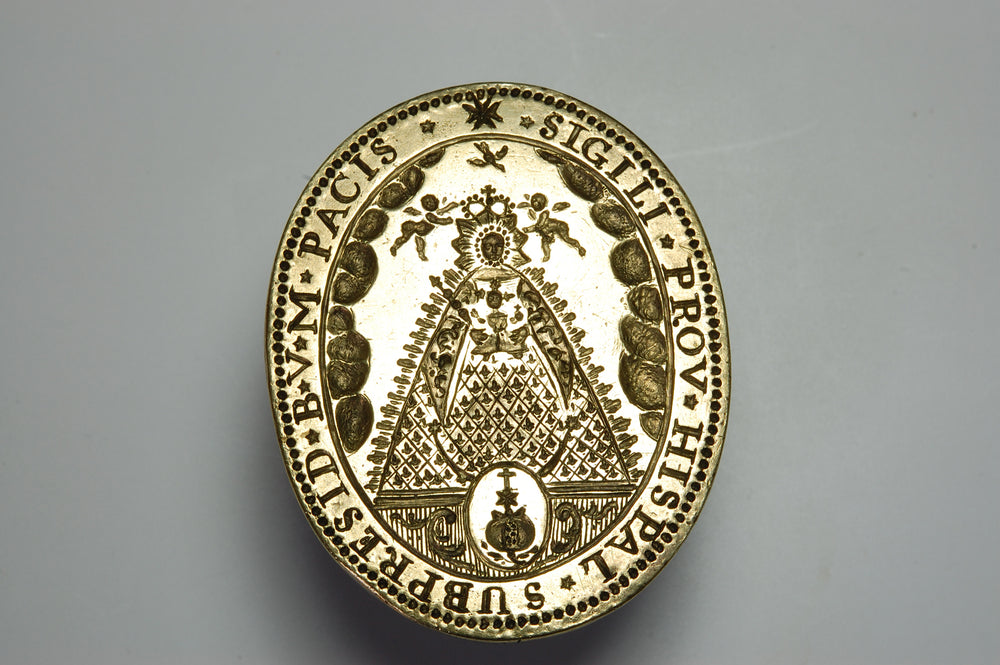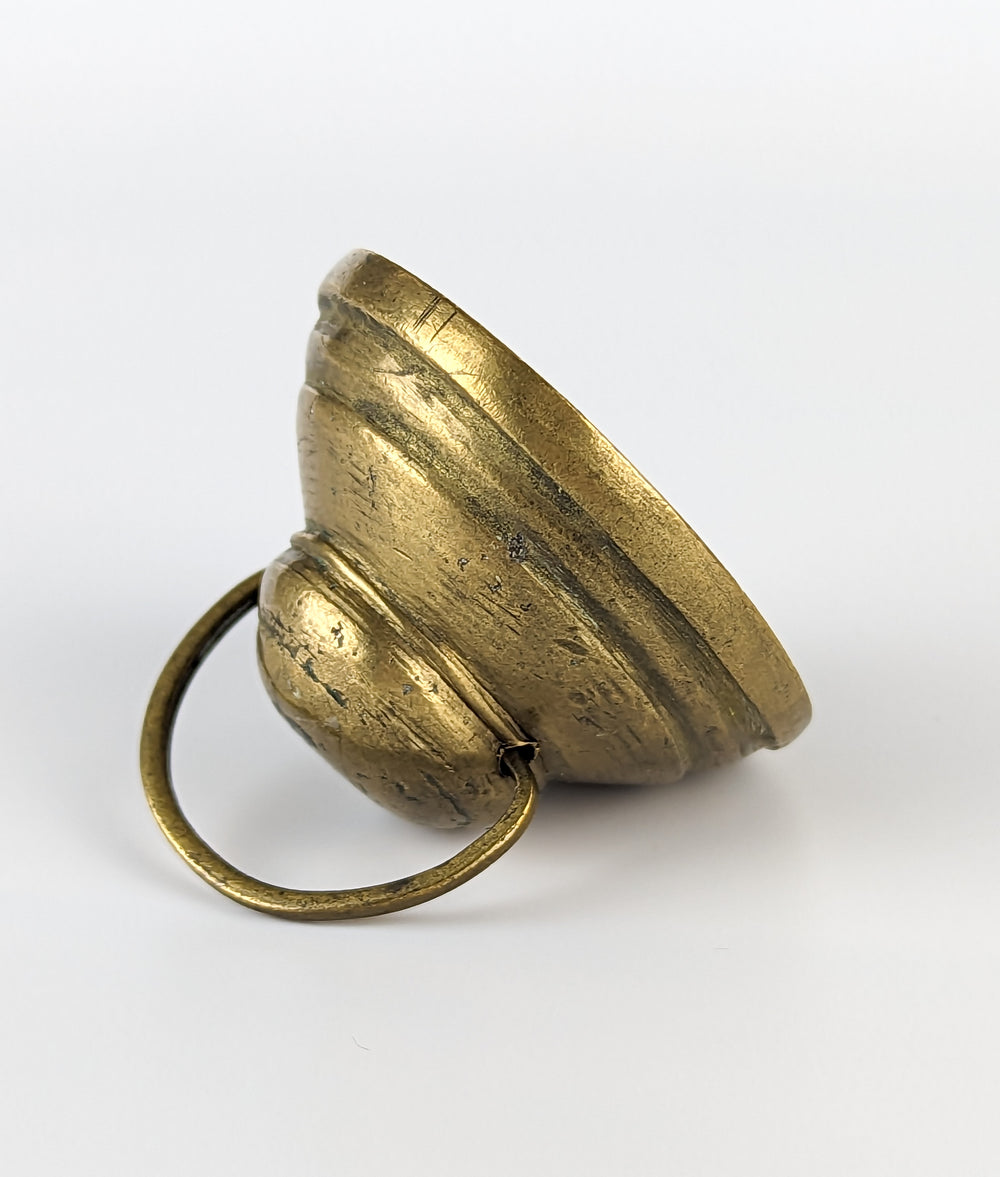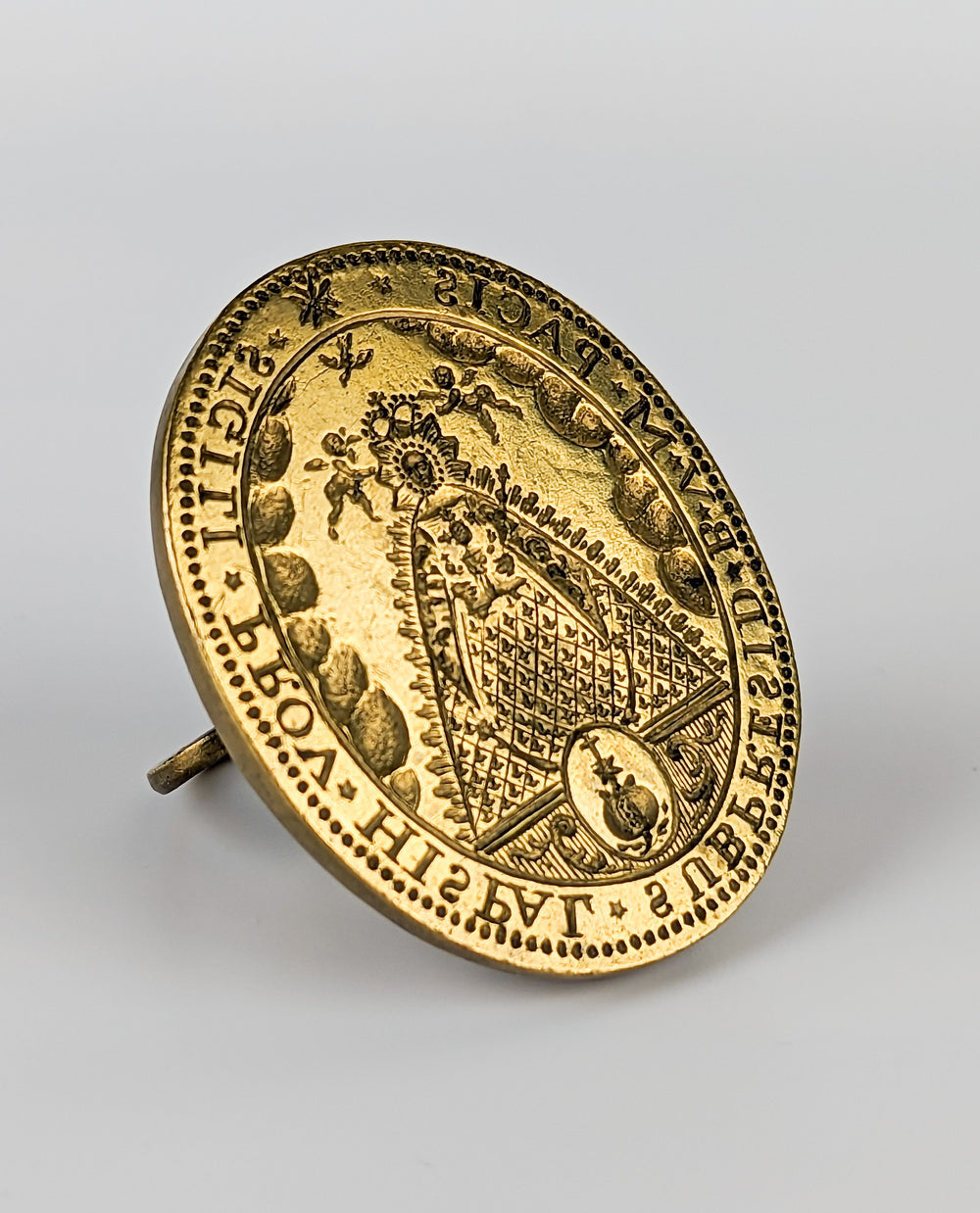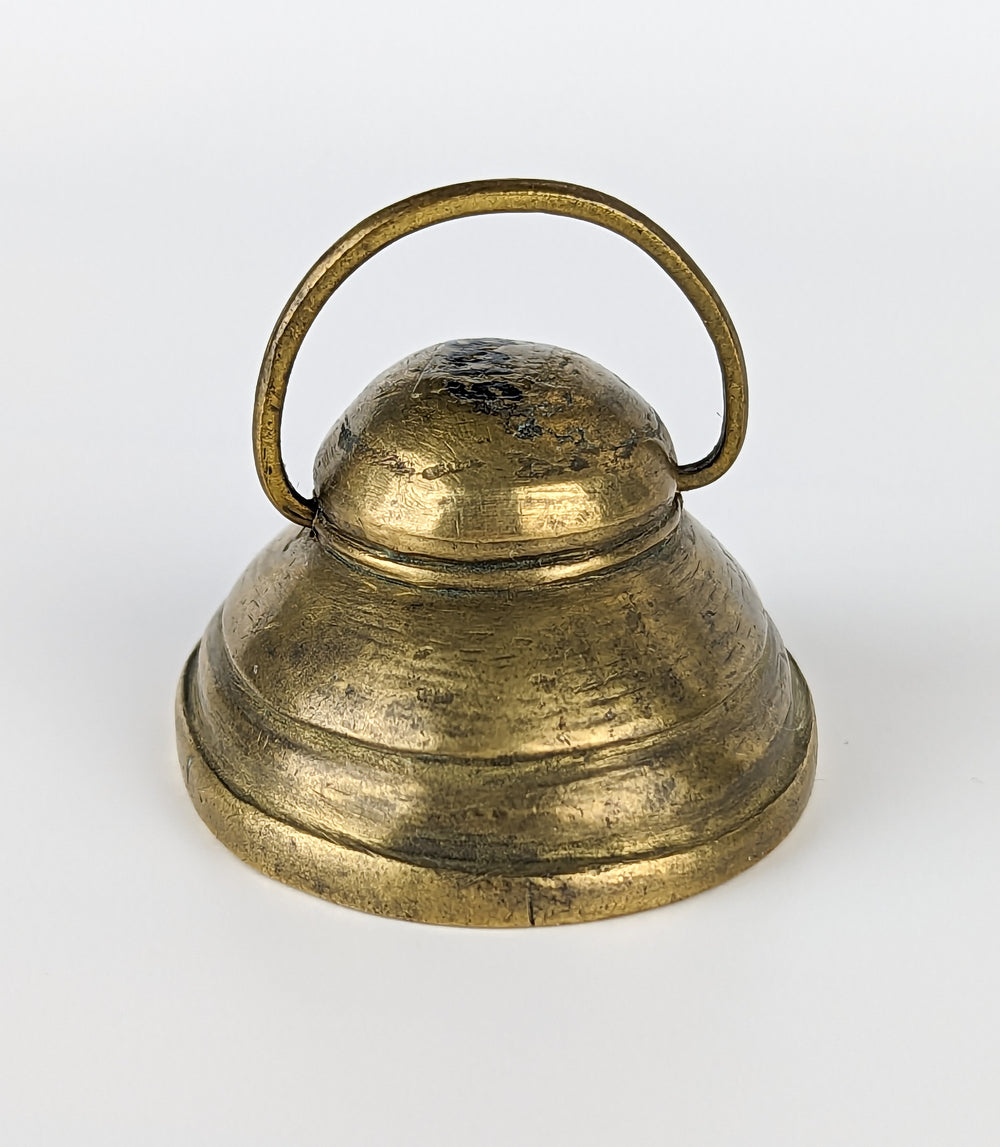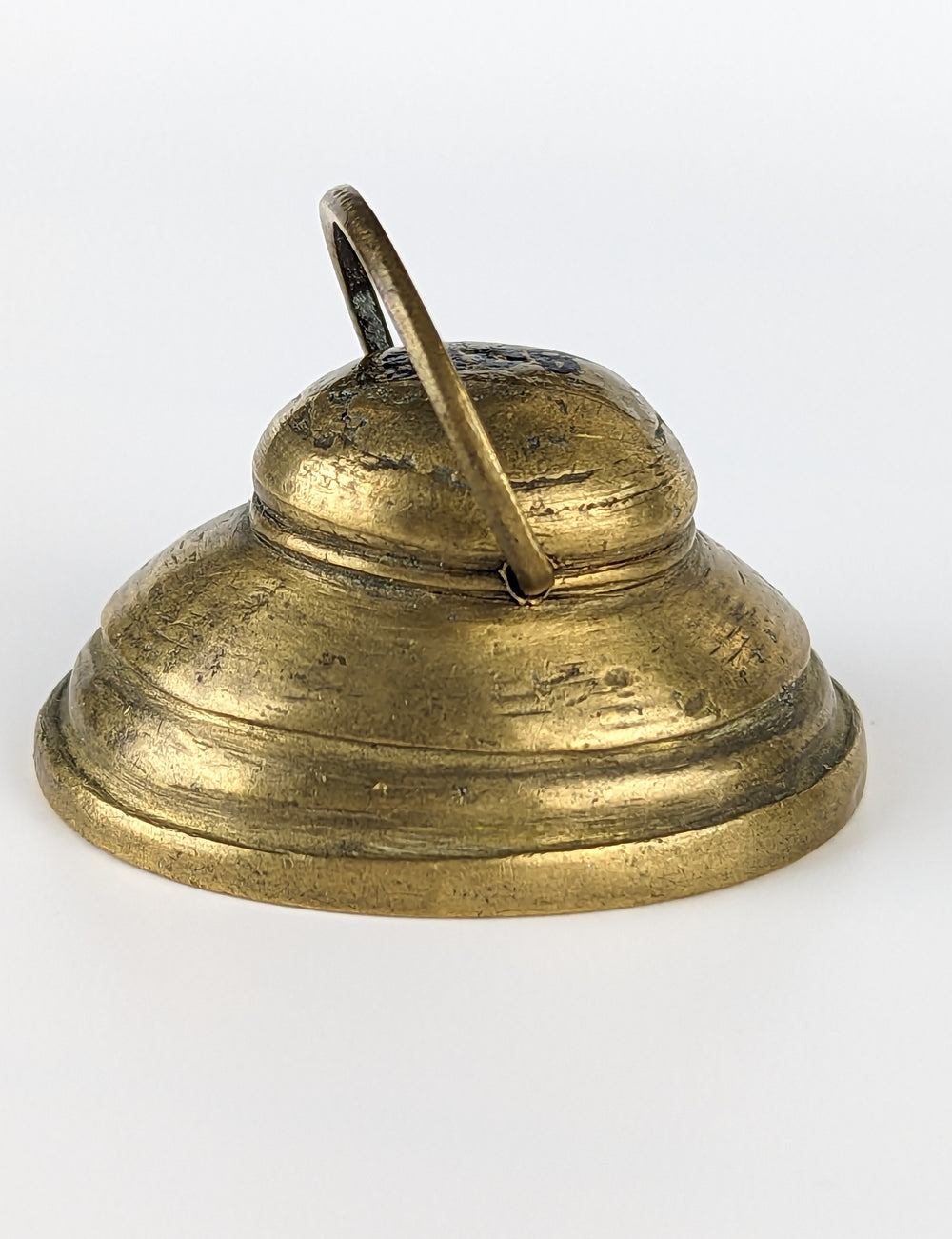 01.
Spanish Brass Blessed Virgin Mary of Peace Desk Seal
An unusual 18th century Spanish brass desk seal with superb imagery of Our Lady with circumscription.
Seal Detail
This is an excellent example of a Spanish religious desk seal, made of brass and dating to circa mid to late 18th century.  The unusual dome-shaped reverse with carrying handle is typical Spanish but not often seen in the UK, whilst the reverse shows some wonderful imagery with the central depiction of Our Lady  in glory, being crowned by two cherubs as Queen of Heaven with dove descending from above and as the base, the Immaculate Heart of Mary, with a circumscription reading: 

SIGILL * PROV * HISPAL * SUBPRESID * B * V * M * PACIS
The seal of the Spanish Province under the patronage of the Blessed Virgin Mary of Peace.
Seal Specification
Height 29mm (1.14")
Diameter of matrix  40mmx50mm (1.57x"x1.96")
Weight 173g (6.10oz)