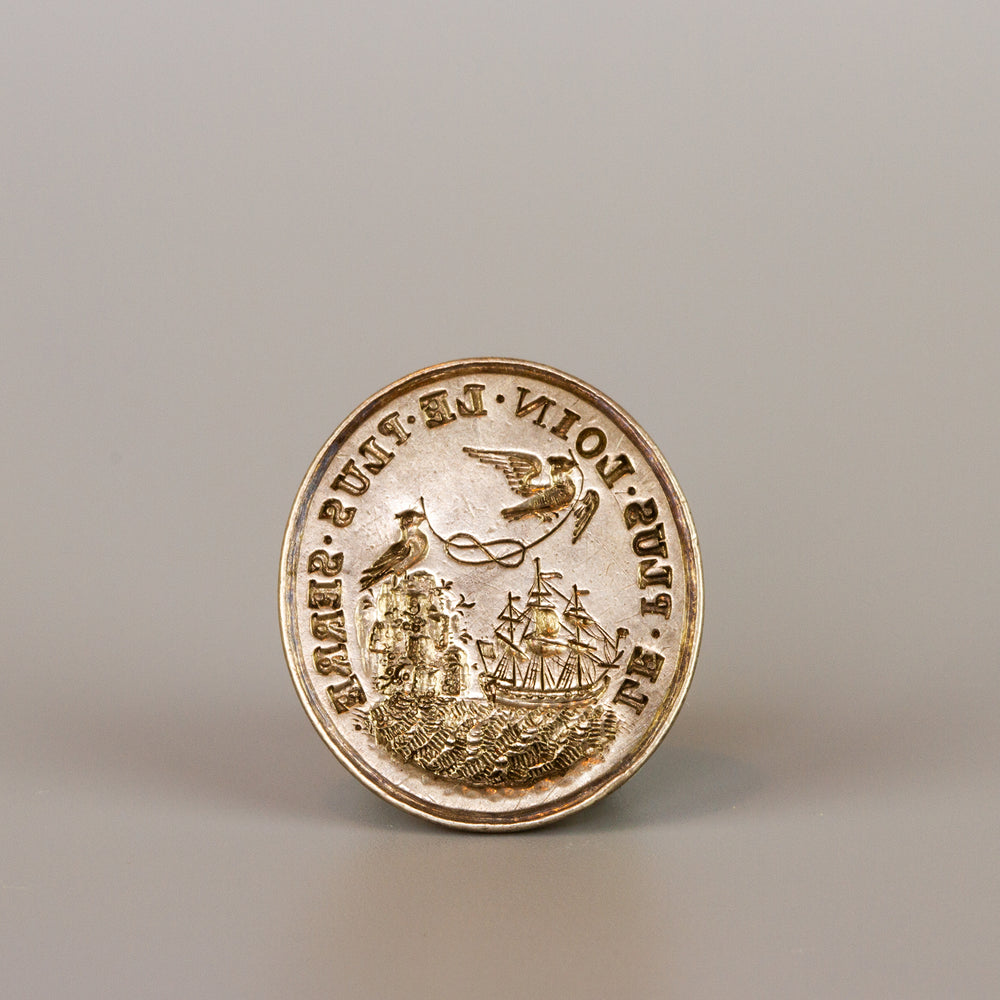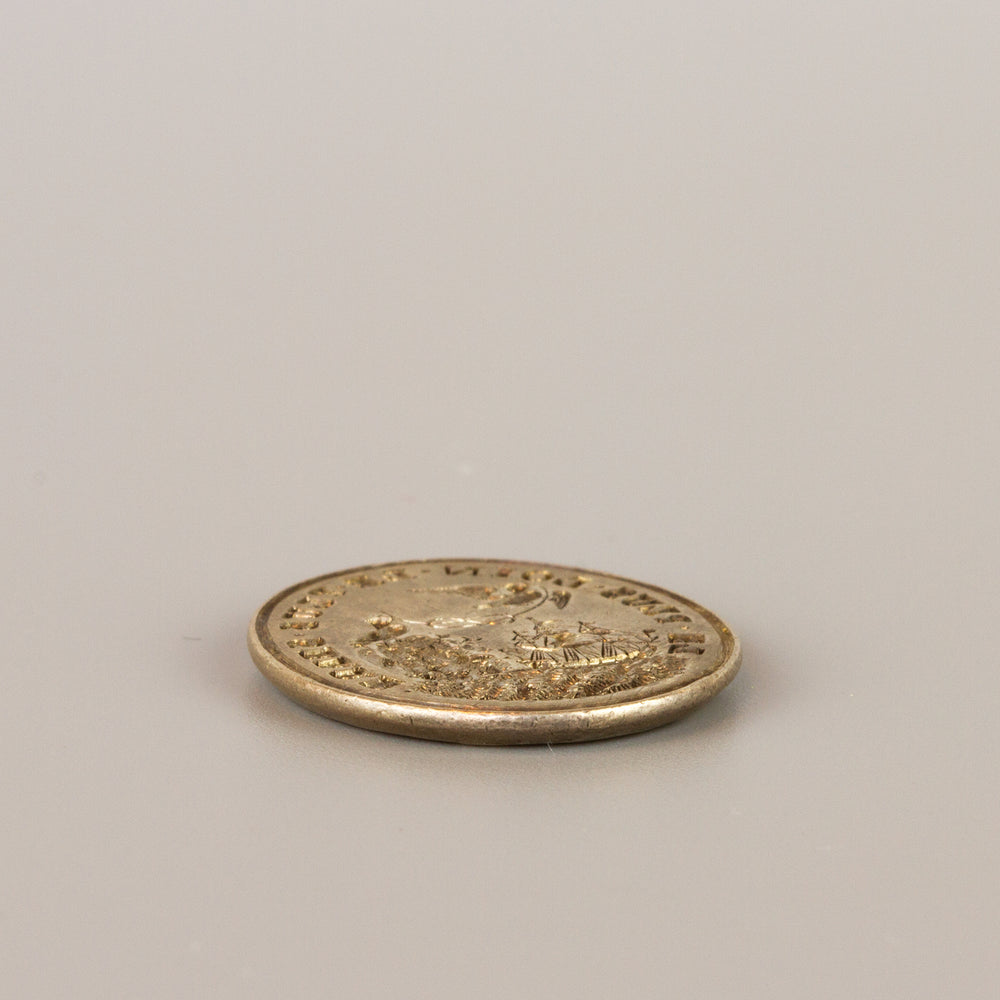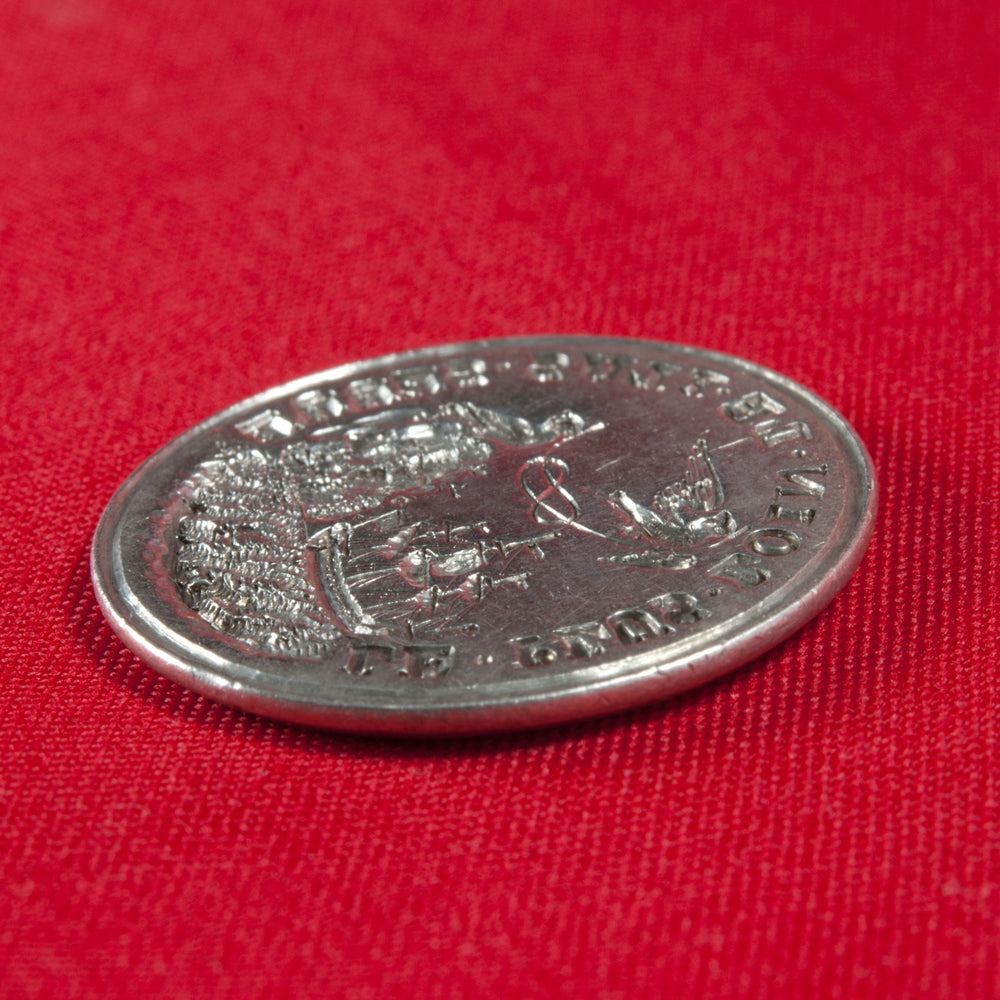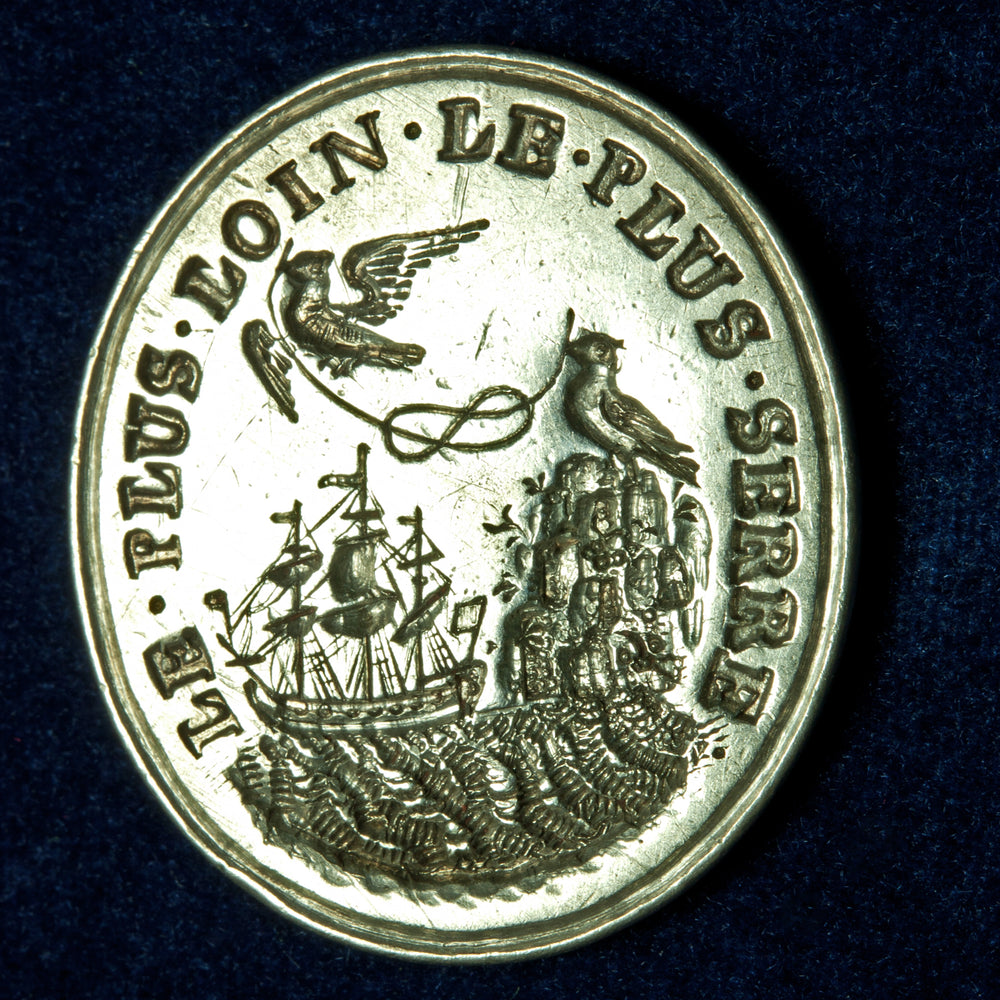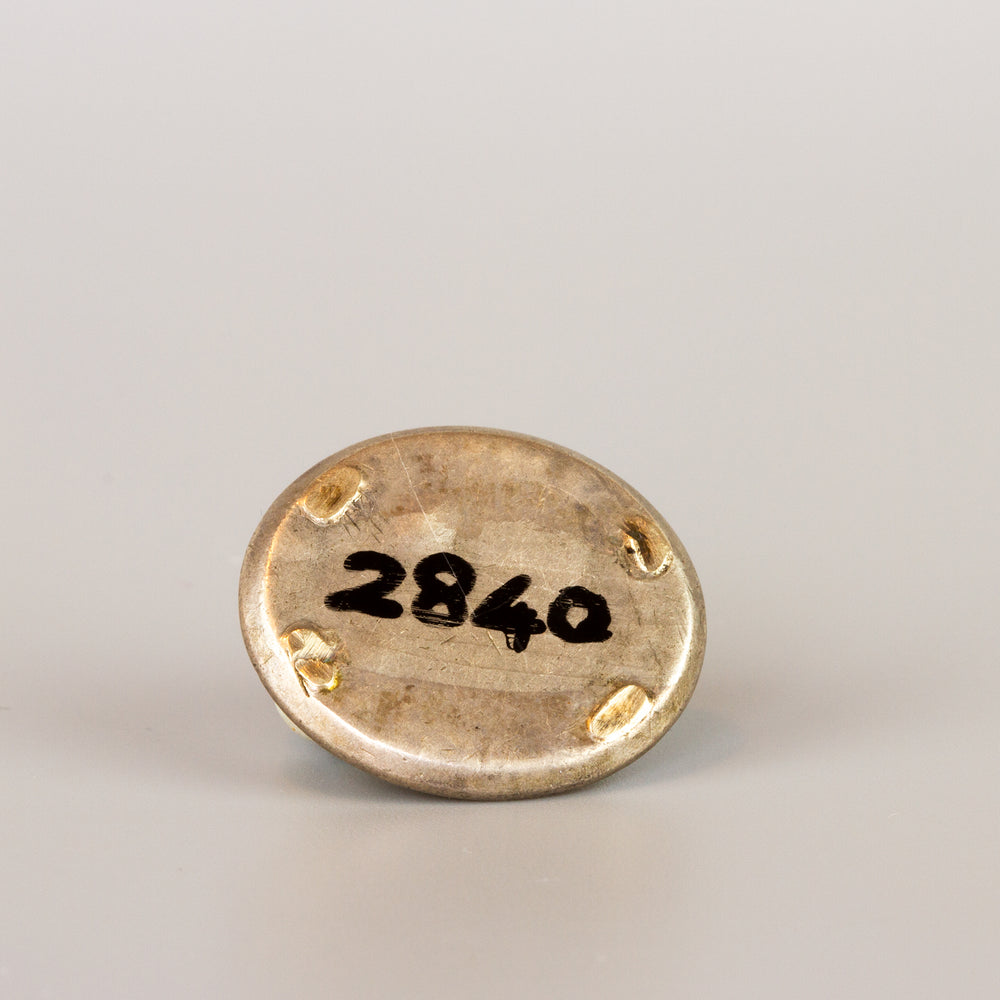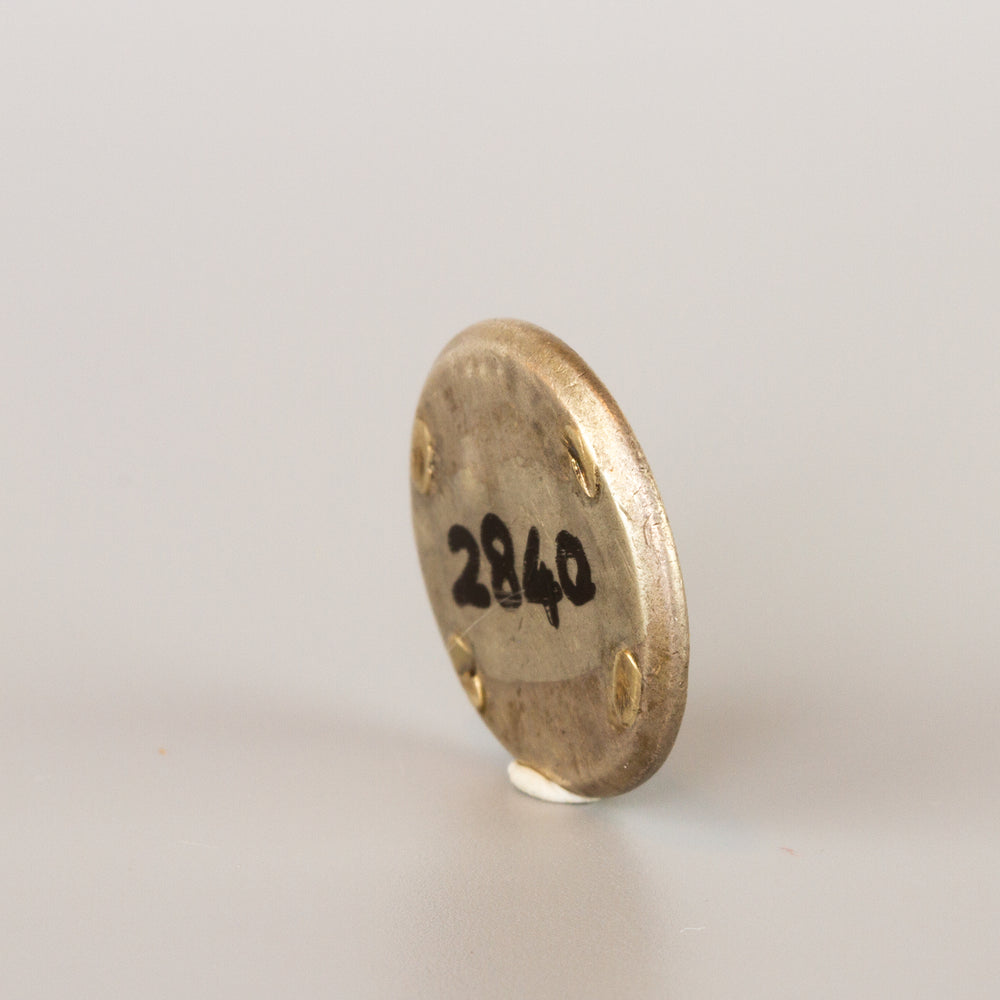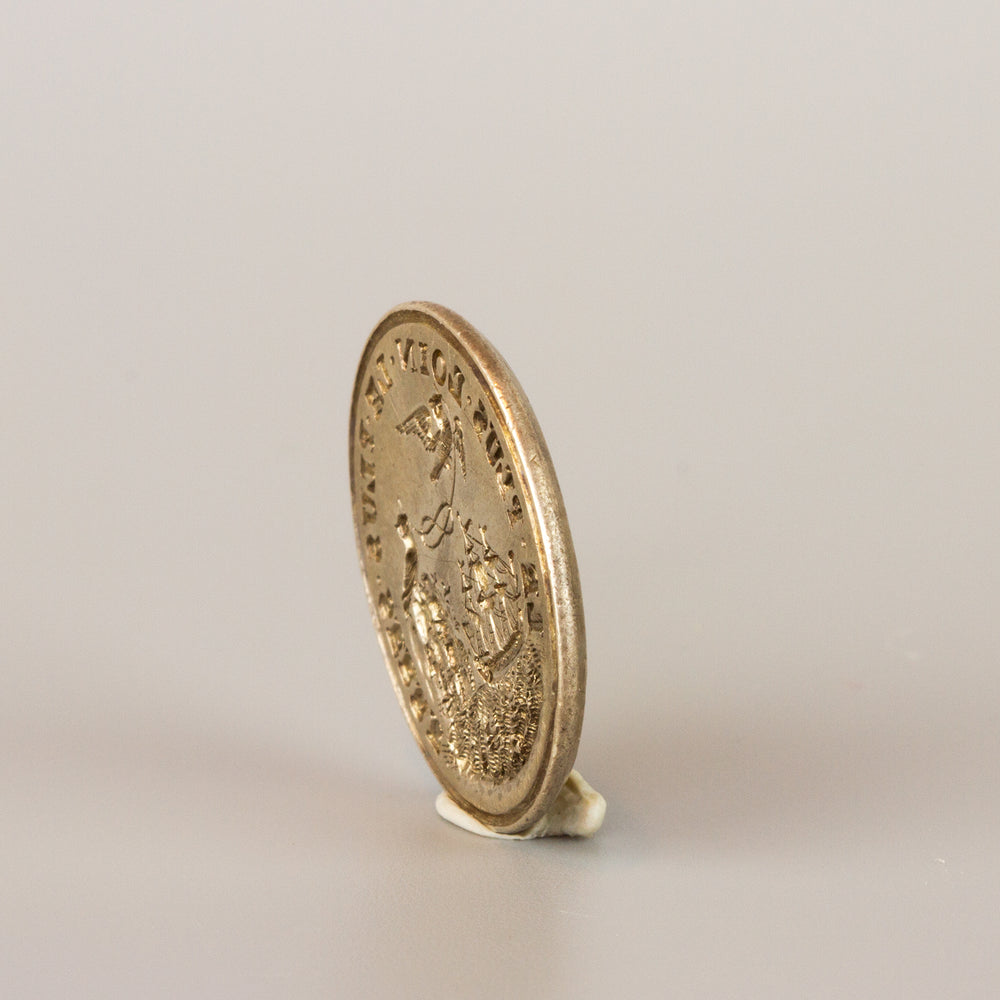 01.
18th Century Silver Sentimental Seal Disc
Seal Detail
A late 18th Century French motto'ed silver matrix disc dating to the 18th century and featuring an intricately engraved matrix of a pastoral scene. Comprising a cliff with foliage, with bird sitting atop holding one end of a knotted rope shared with another bird in flight over a three-masted ship at sea with the inscription LE*PLUS*LOIN*LE*PLUS*SERRE (The Higher/Further I Fly, The Tighter The Tie). A charmingly sentimental reference to a loved one far away.

The matrix is in superb original condition and the remains of a previous mount for a handle is apparent on the reverse, but now missing.
Seal Specification
Height 1mm
Diameter of matrix  18 x 21mm
Weight 6g