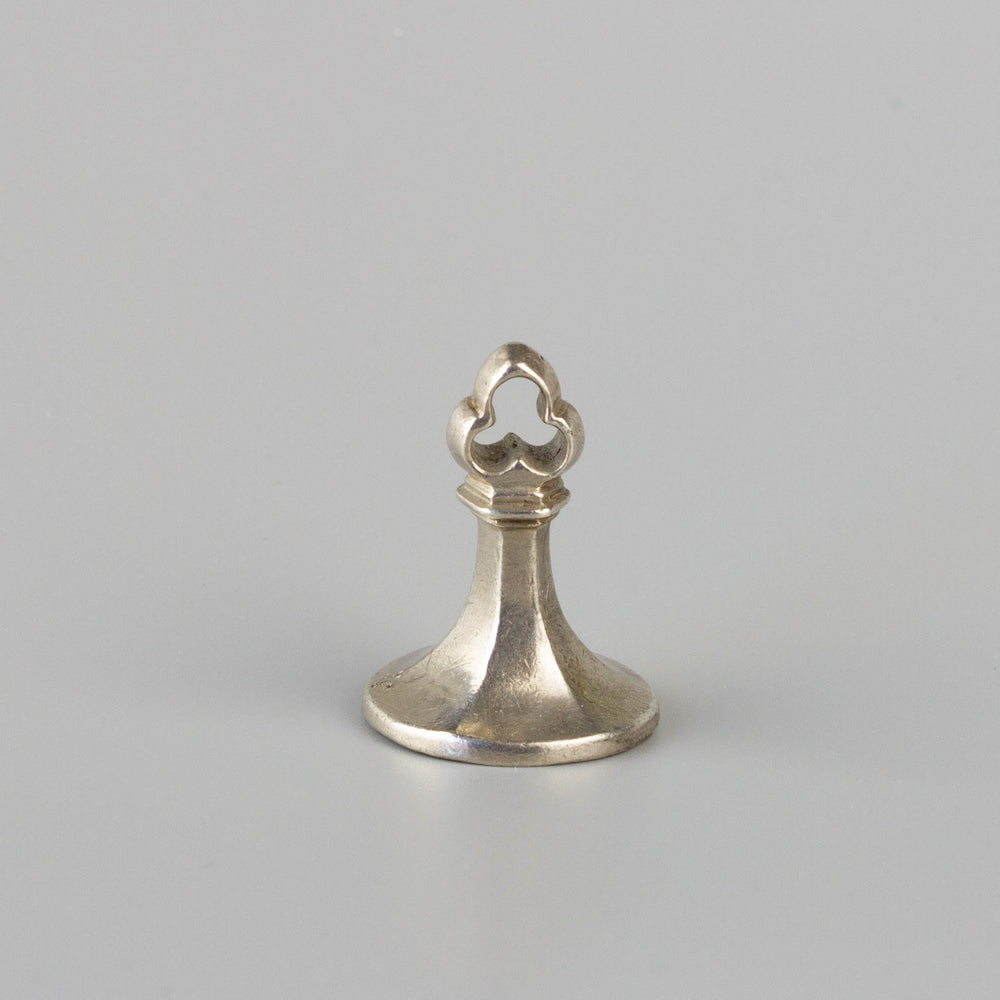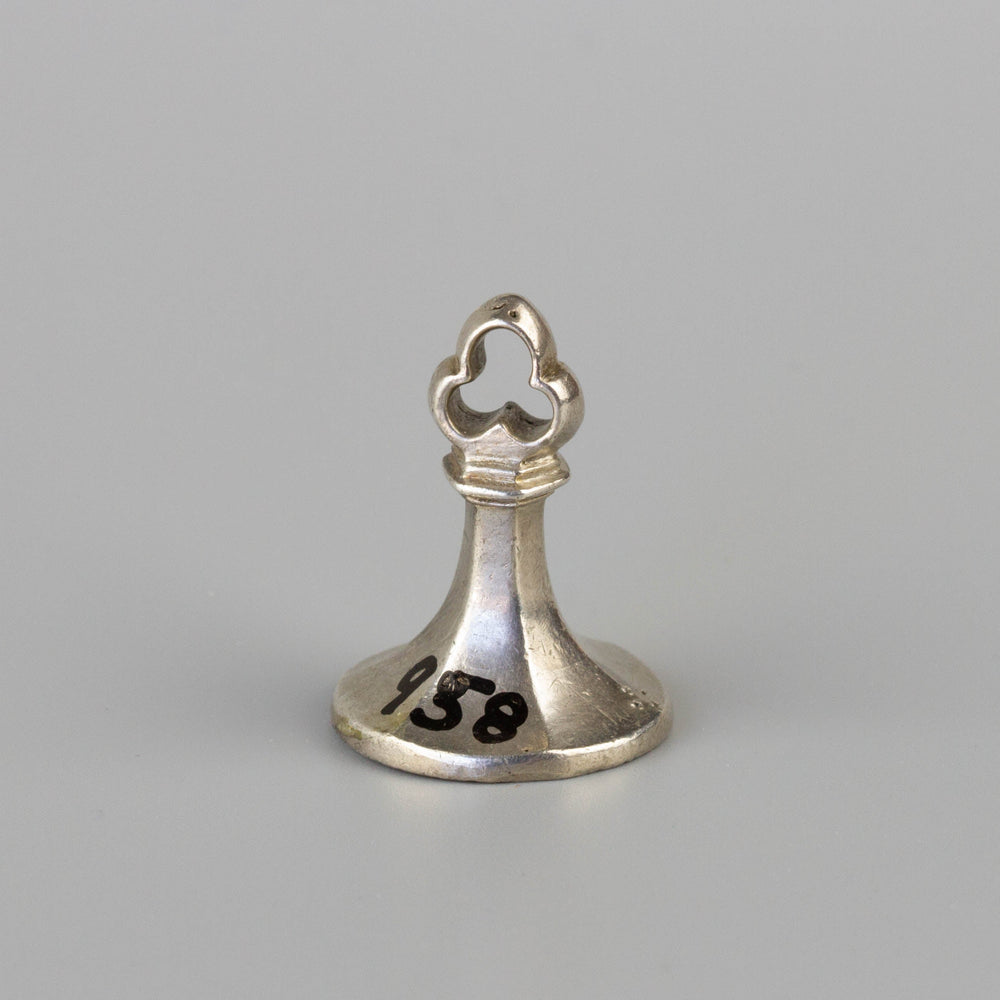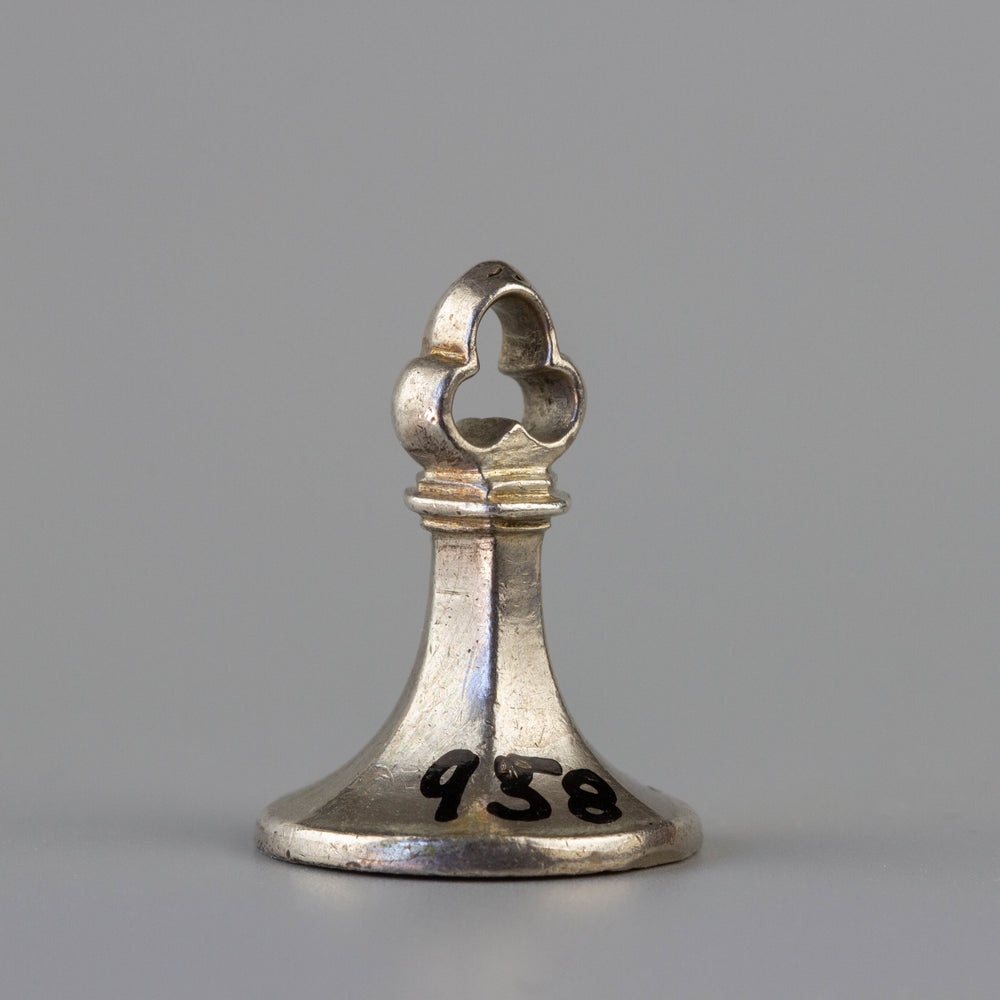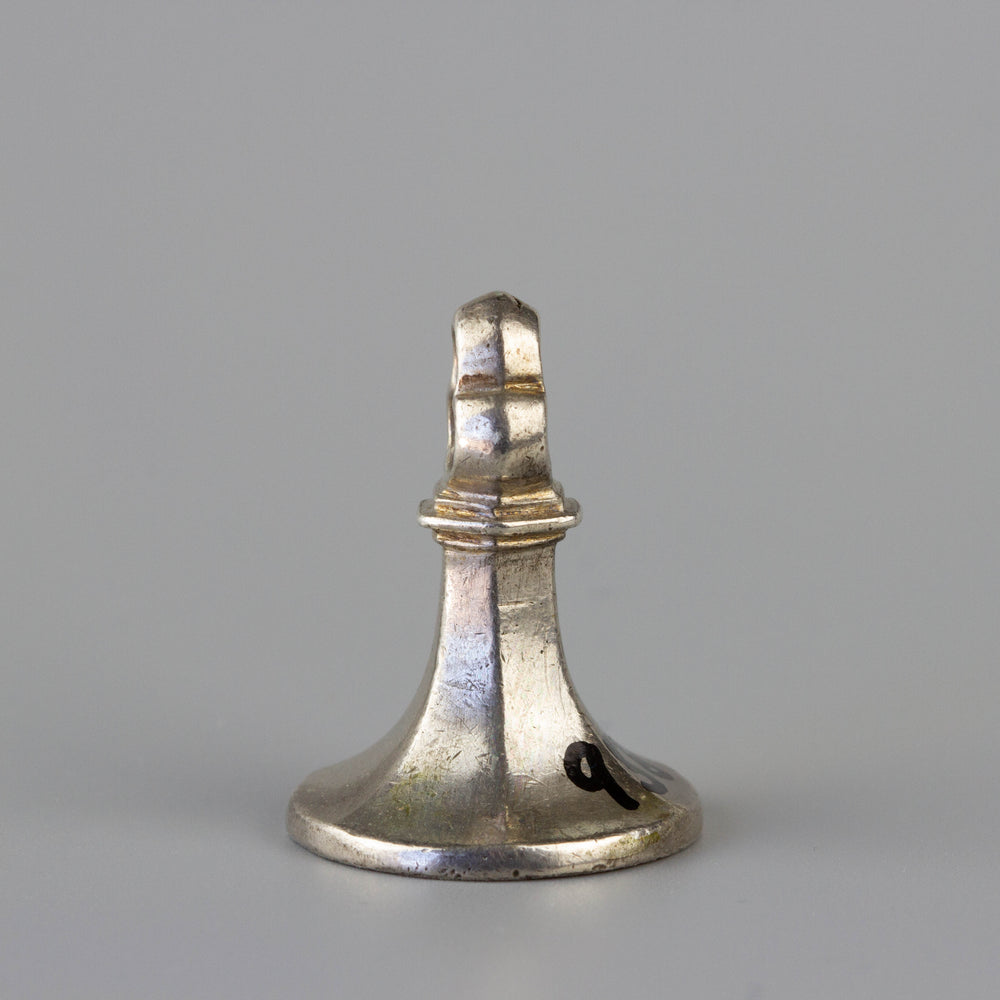 01.
Silver Medieval Fob Seal - Guillaume de Neufchatel
A well presented silver medieval fob seal and matrix displaying castle and circumscription.

Seal Detail
This good example of a 14/15th century silver personal fob seal has a suspension loop of trefoil form with tapering stem to circular silver matrix, engraved with a central depiction of a castle with battlements, decorative devices surrounding and circumscription:
GUILLAUME*DE *NEUFCHATEL
This is the personal seal of William of Neufchatel, in France.  Given that the seal depicts a castle, it is believed that William was the local lord of this particular Neufchatel.

Seal Specification
Height 26mm (1.02")
Diameter of matrix 20mm (0.78")
Weight 10g (0.35oz)