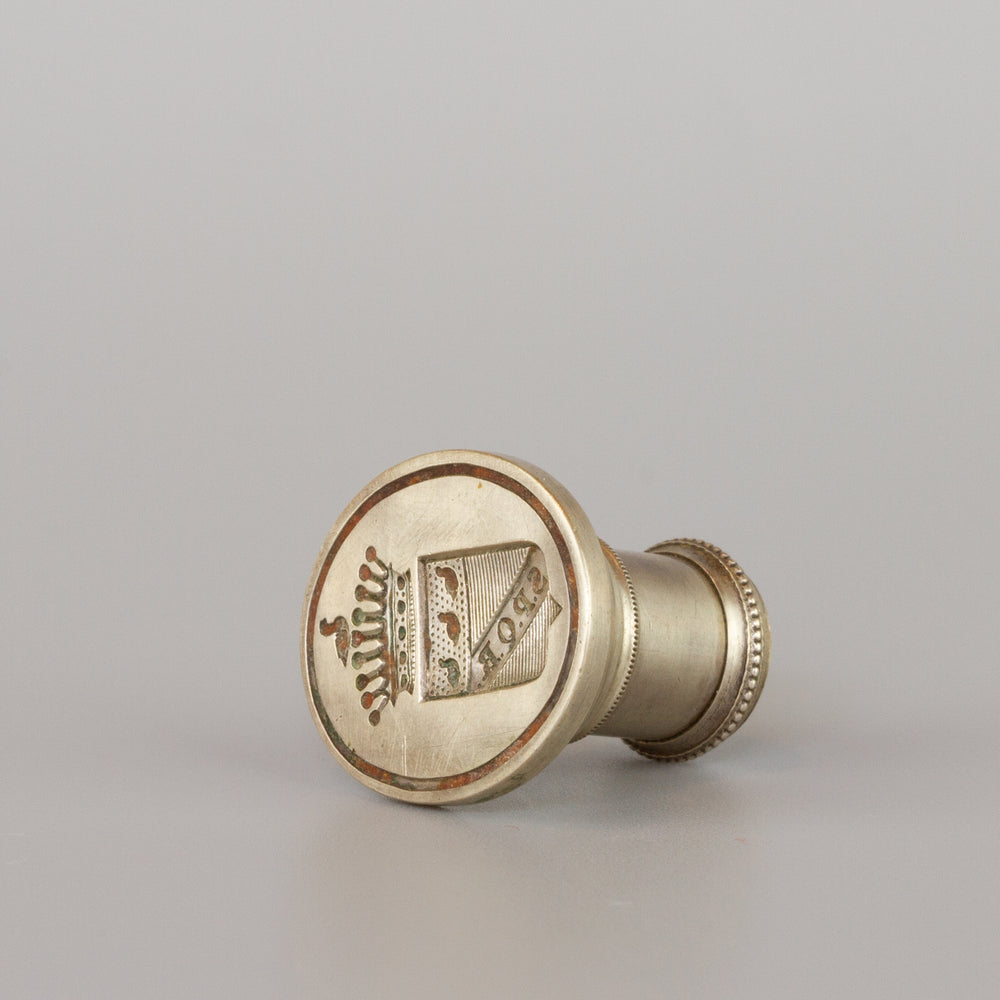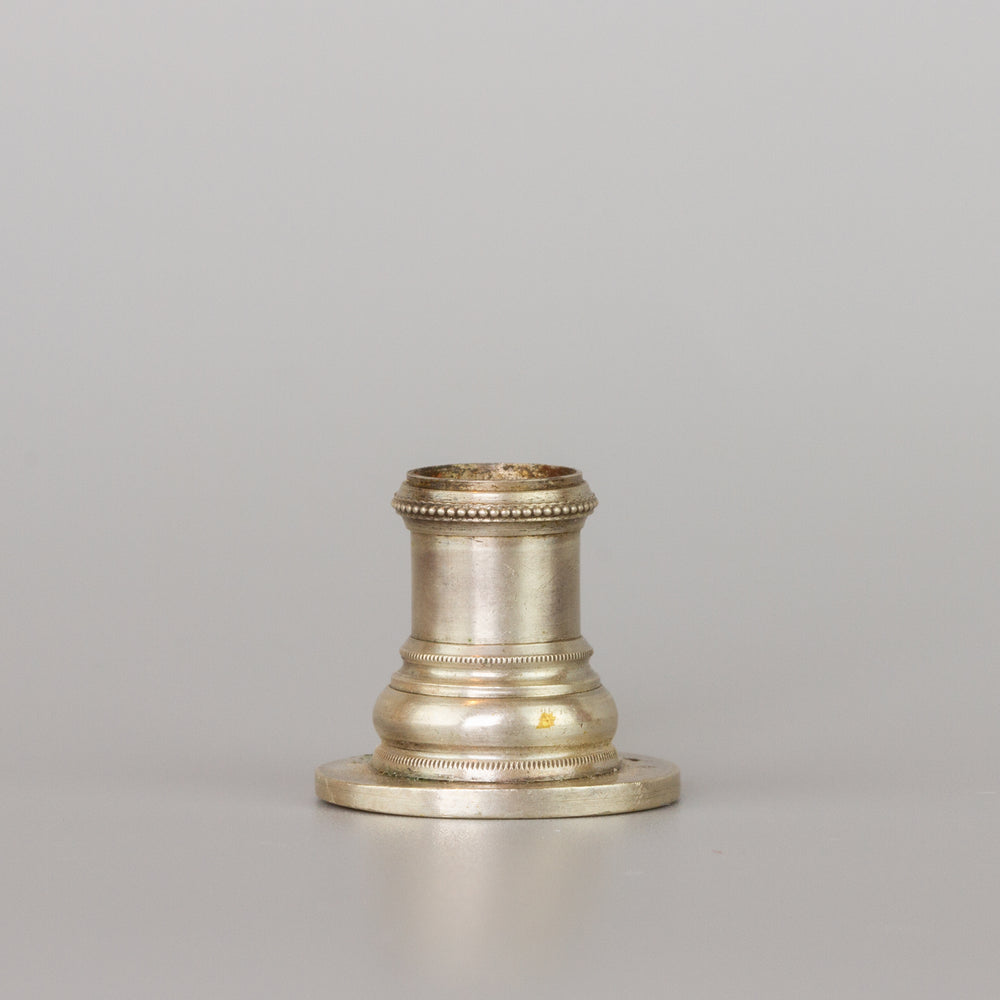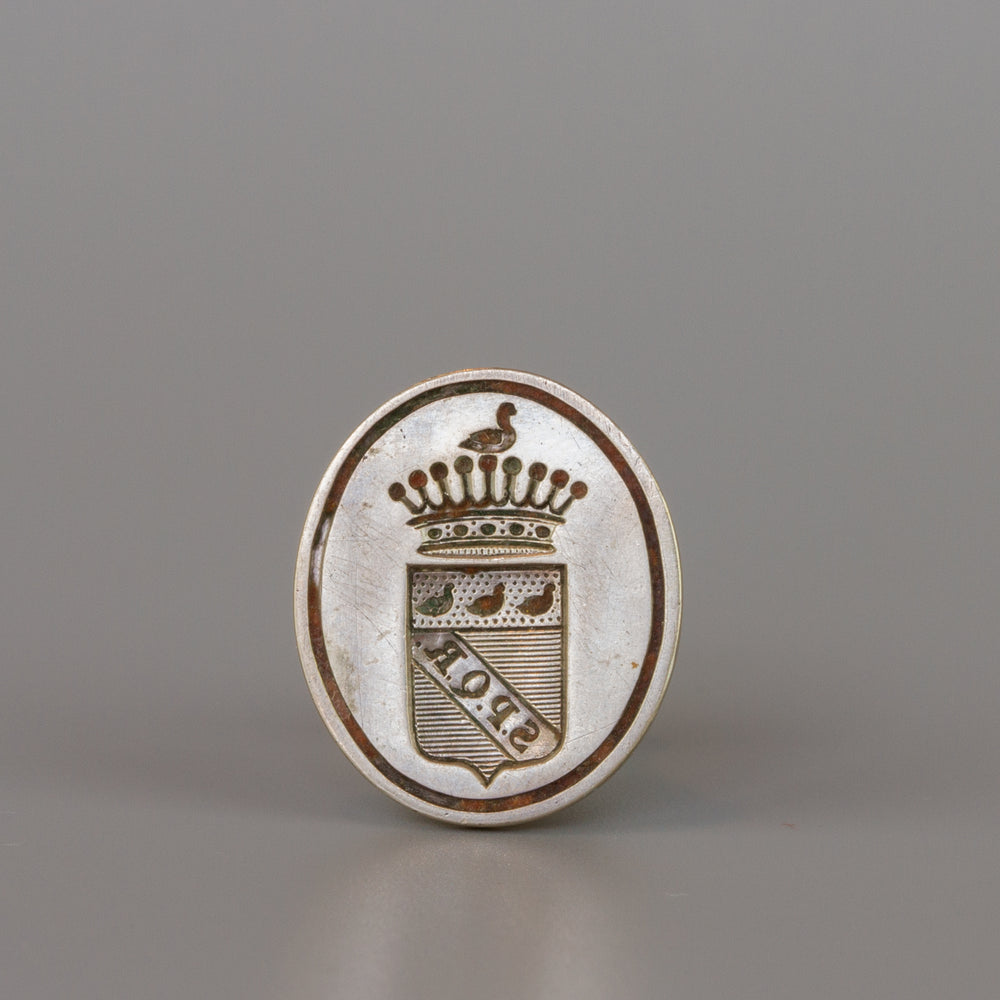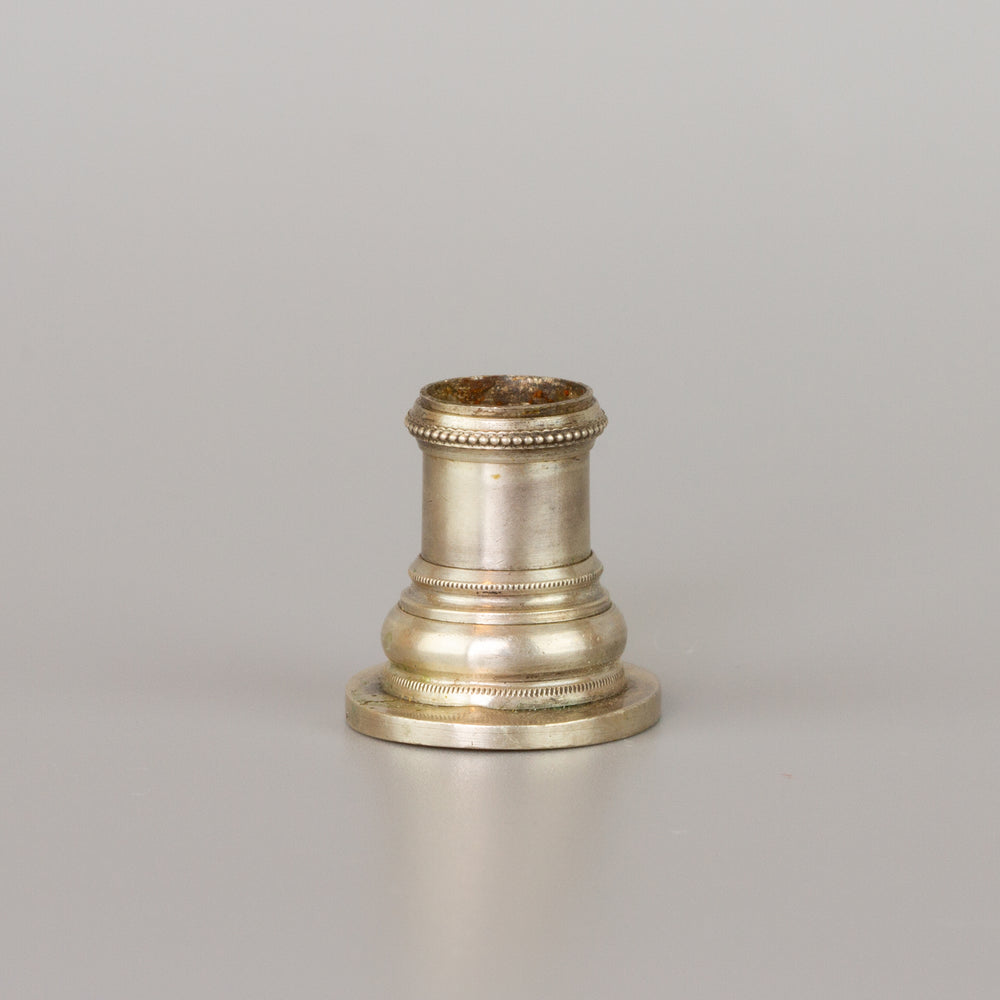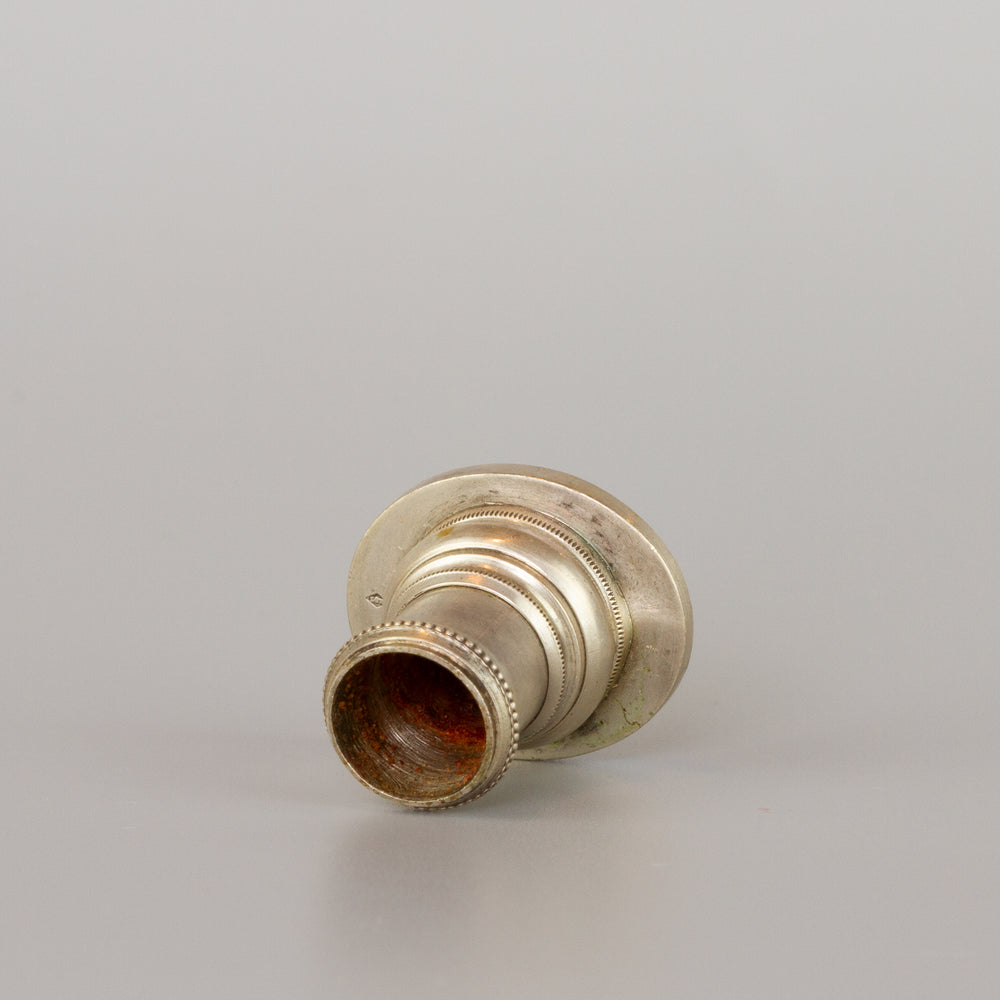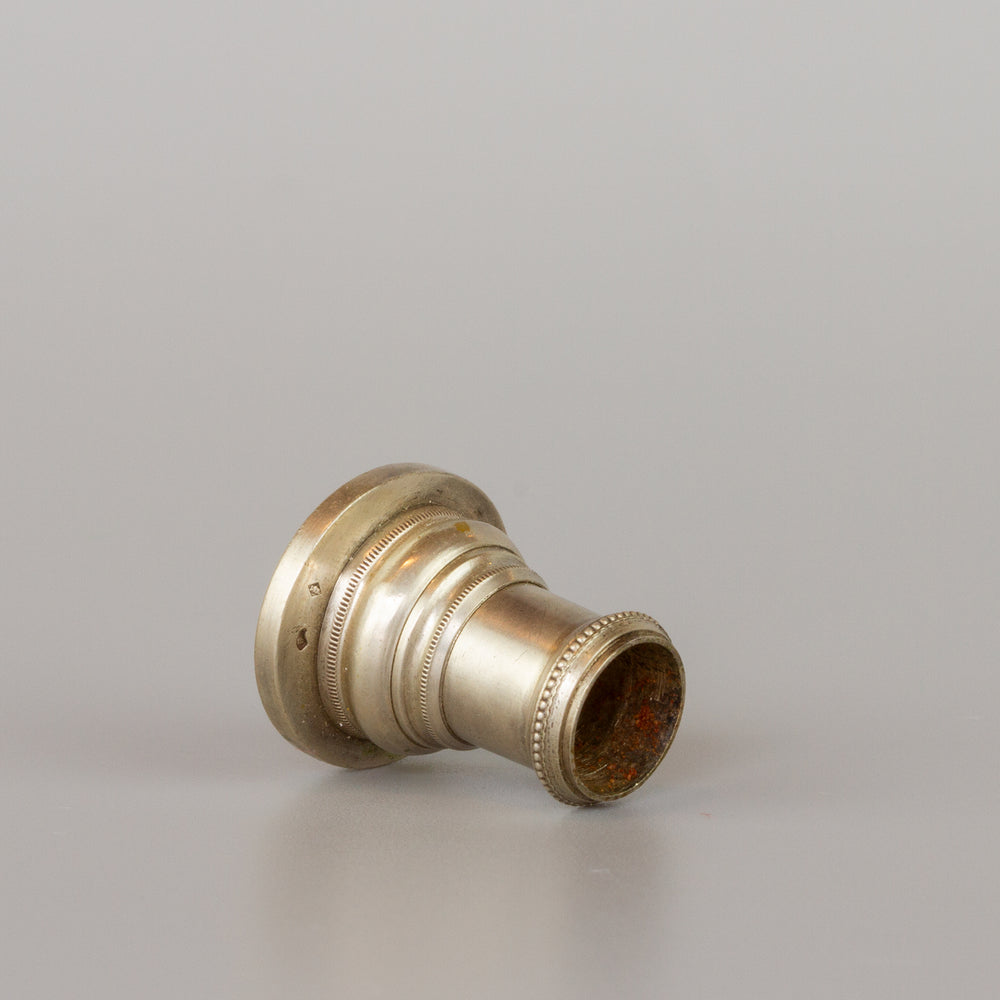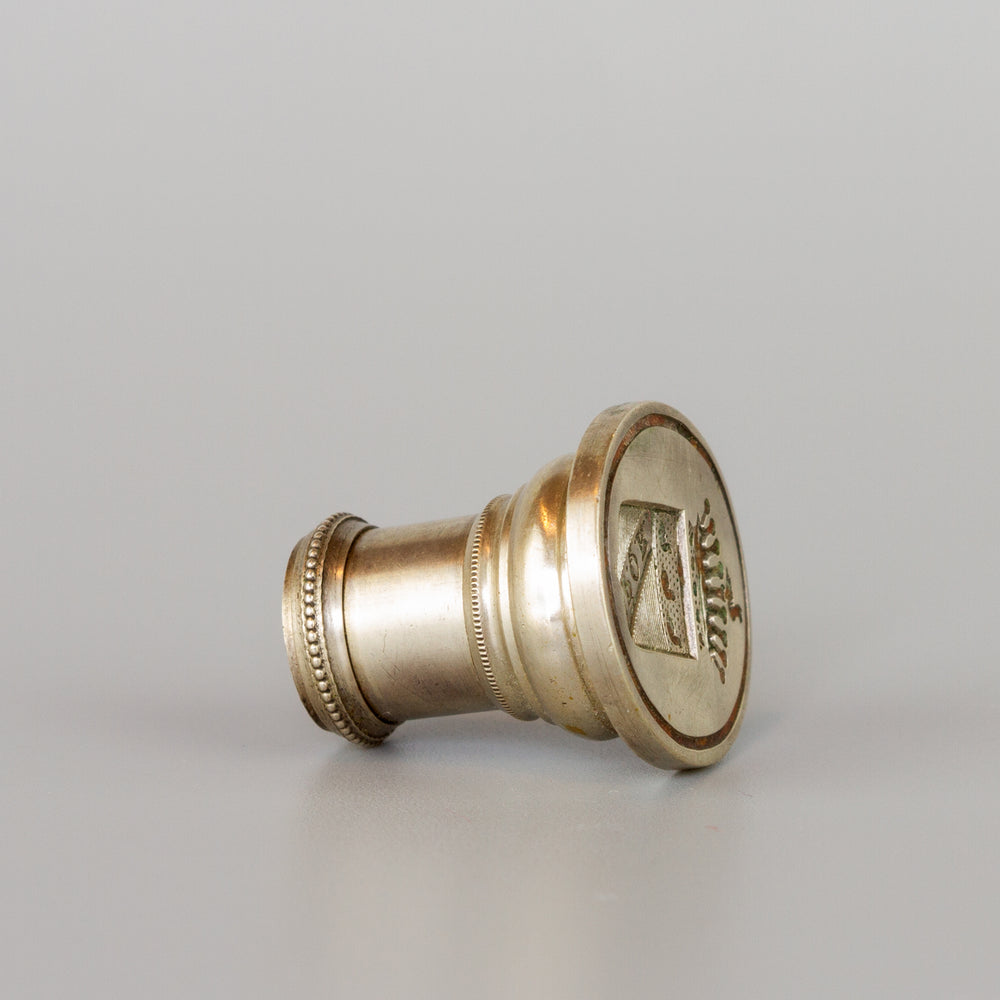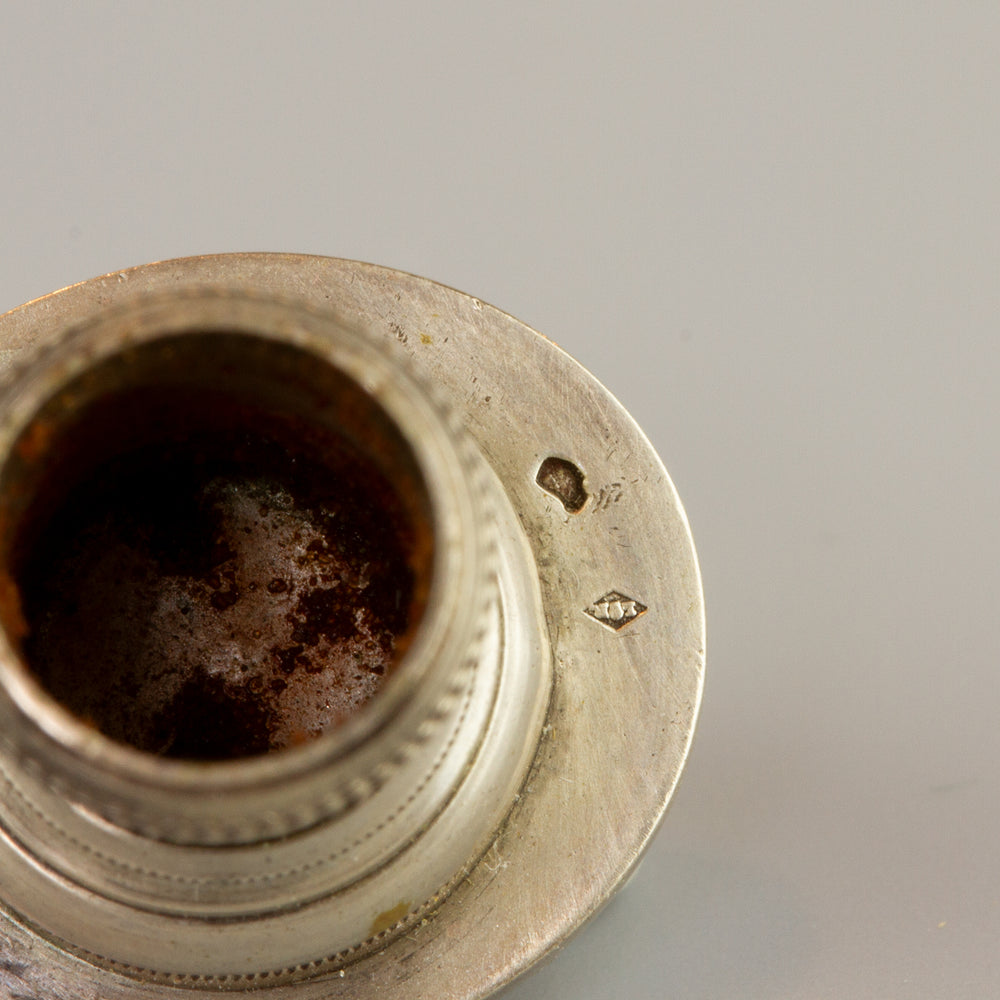 01.
Italian Silver Collar & Matrix Socket
Seal Detail
An Italian oval silver desk seal dating to the early 19th century, featuring an oval matrix, engraved with a coat of arms beneath a count's coronet surmounted with a duck, all within a lined border. Within the shield are the initials S.P.Q.R, suggesting reference to the imperial Roman army. There is further decorative beading along the collar edge and banding. The matrix obverse is struck with diamond poincon and another undistinguished mark

The condition is excellent, with no apparent damage.
Seal Specification
Height 17mm
Diameter of matrix  16 x 19mm
Weight 7g