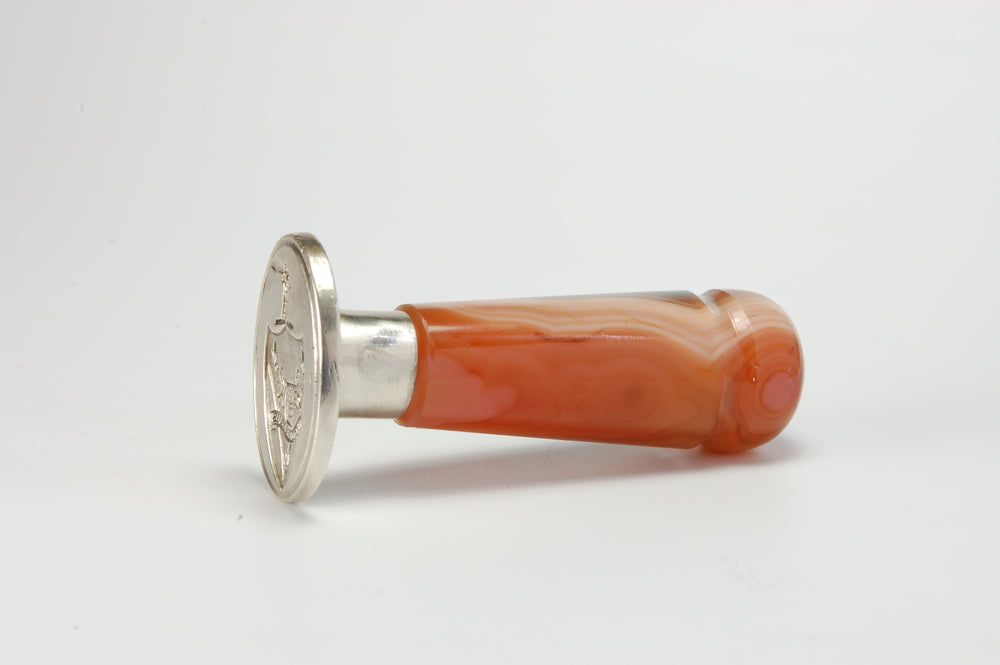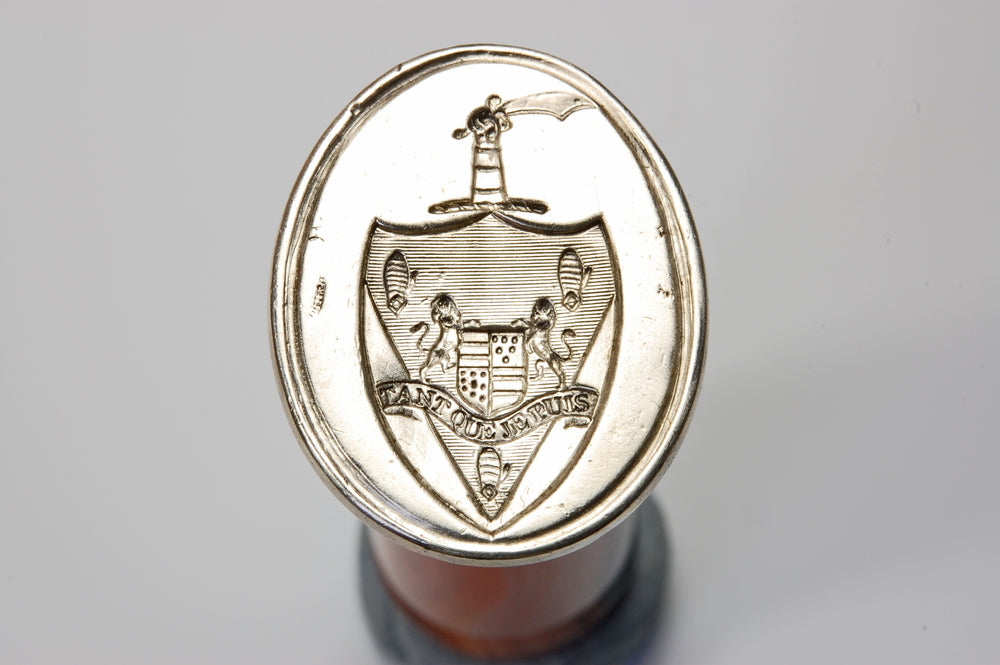 01.
Silver and Hardstone Desk Wax Seal - HYLTON
Seal Detail
A splendid desk seal dating to the late 19th century and formed of a rounded top hardstone agate handle of tapering cylindrical form, mainly of orange striations but leading also to a wonderful contrasting black.   The silver and oval silver matrix is well engraved with a central shield and armorial including a motto, reading

TANT QUE JE PUIS ("As Much As I Can")
The seal is believed to have been made for the HYLTON family, laterley the co. palatine of Durham, and of Petersfield, Southampton.
Seal Specification
Height 62mm (2.44")
Diameter of matrix  23mmx29mm (0.90"x1.14")
Weight 44g (1.55oz)