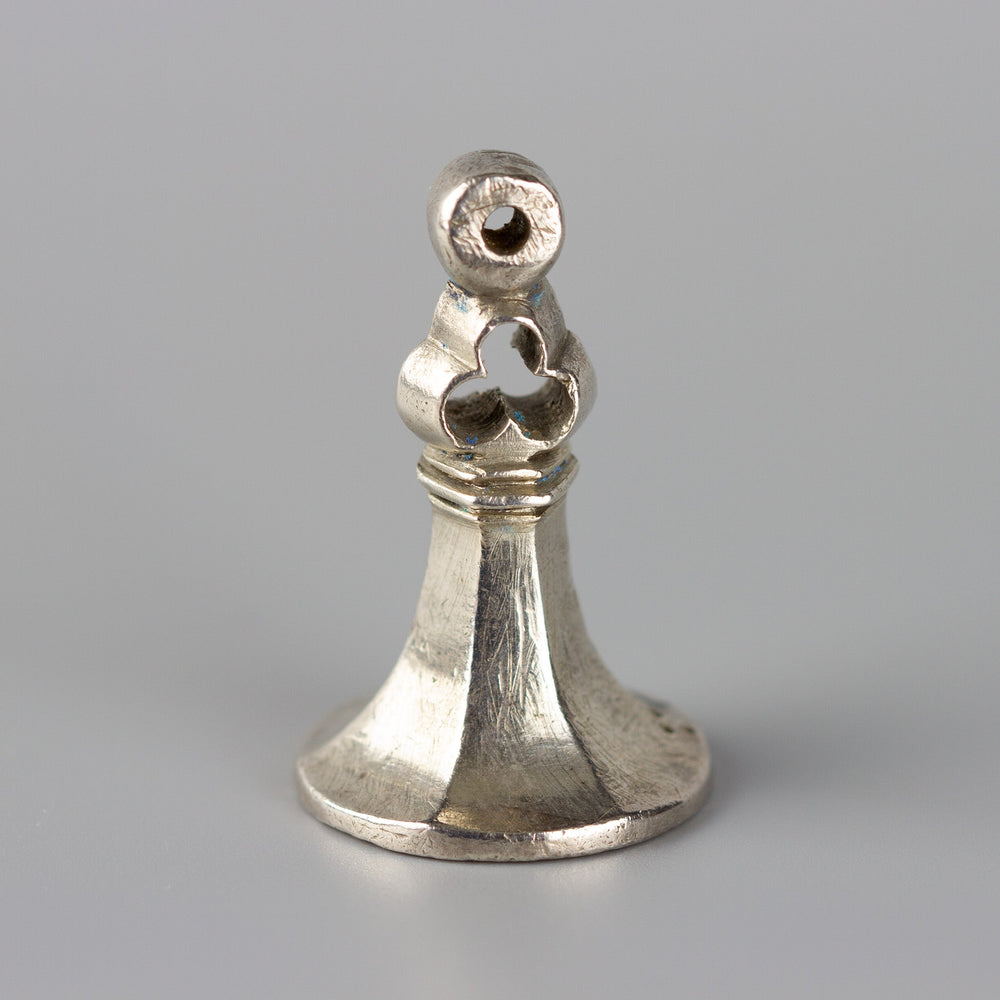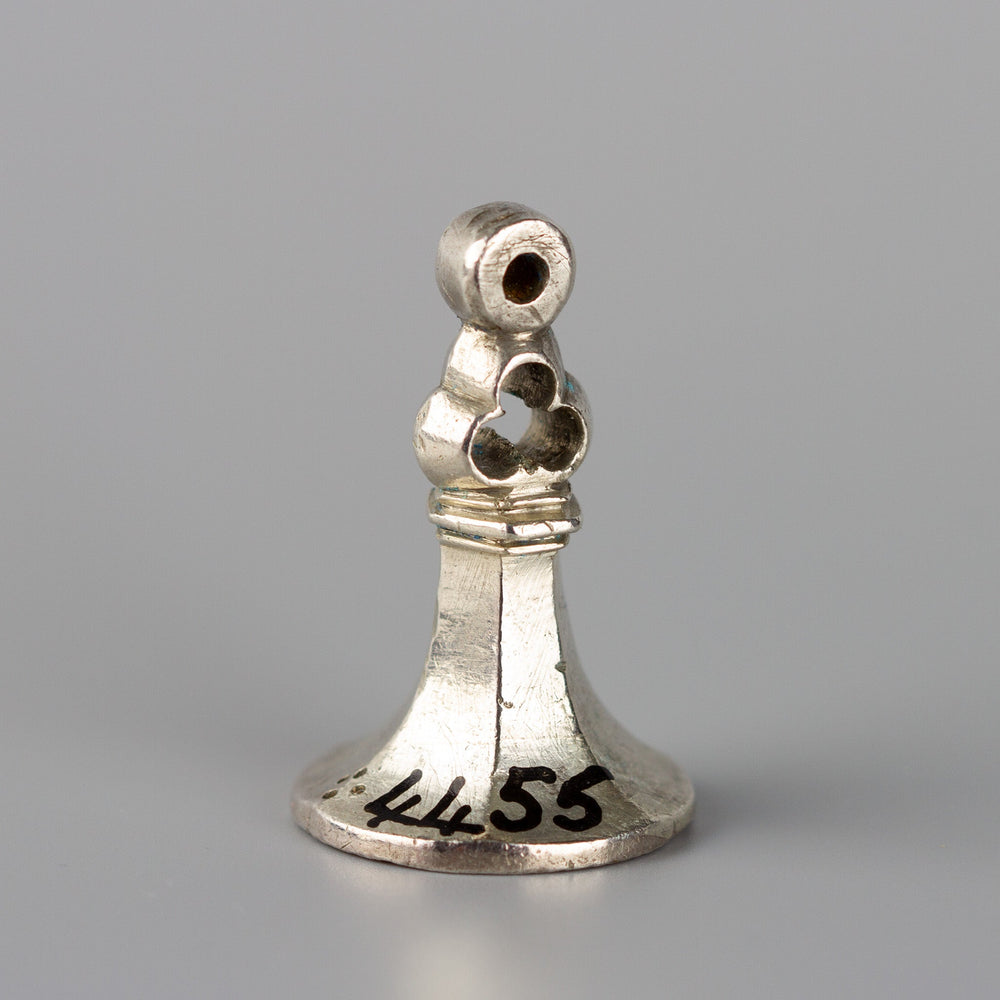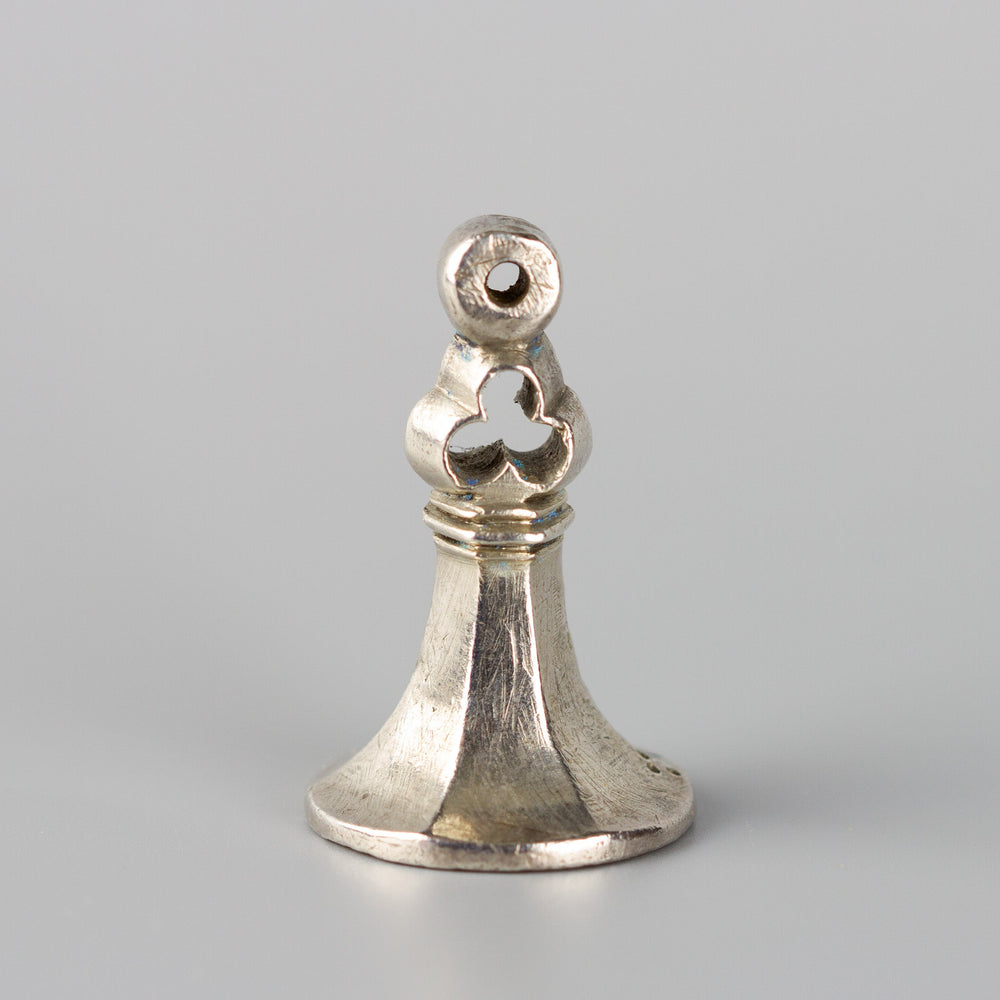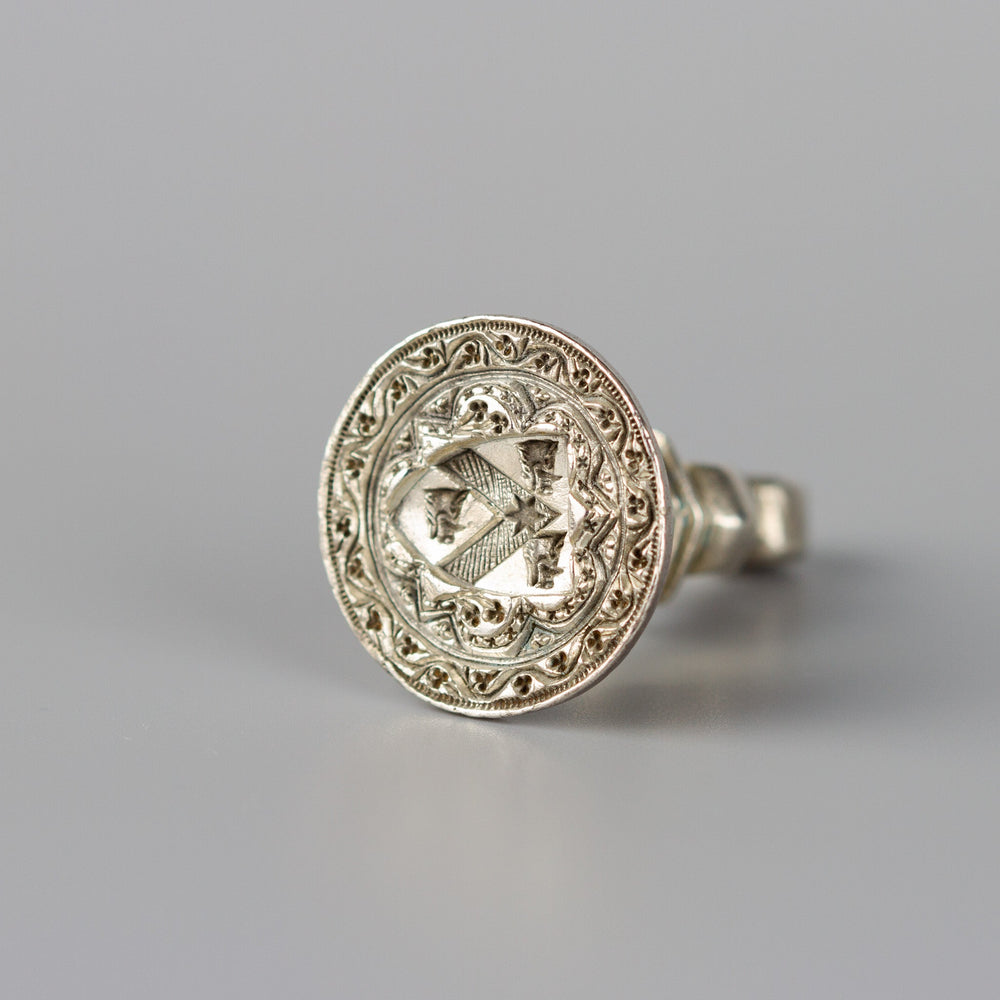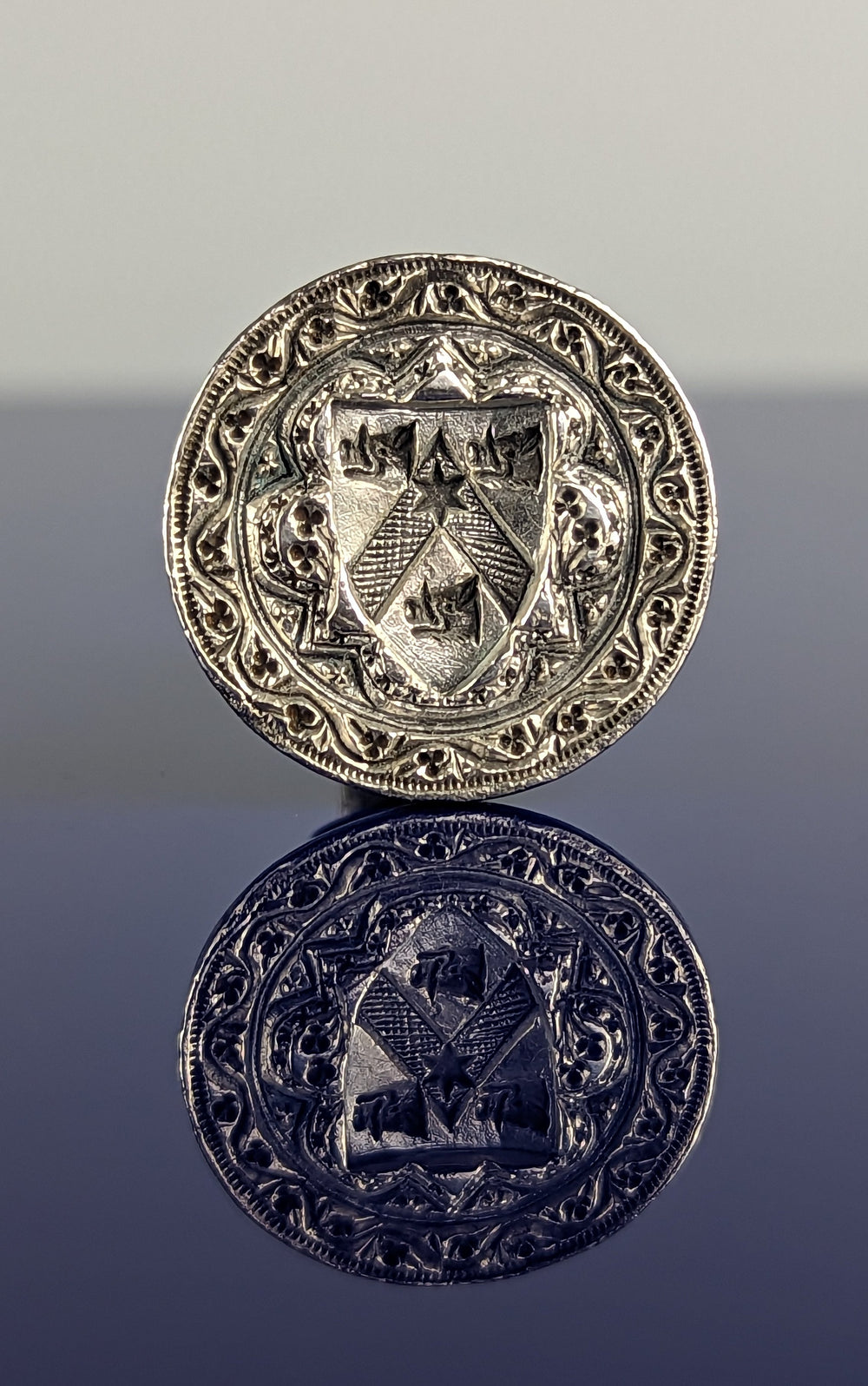 01.
Silver 19thC Fob Seal - 1st Baron Westbury Rt HON. Sir Richard Bethell
A magnificent silver chessman-styled fob seal, in excellent condition with a matrix well engraved with the arms of The Baron Westbury.

Seal Detail
A fine, weighty silver fob seal, of flared body form and a pierced trefoil at the top section, the circular matrix with coat of arms and decorated border, the arms being for The Baron Westbury (Richard Luttrell Pilkington Bethell), of Westbury, in the co. of Wilts.

The Rt. HON. Sir Richard Bethell was a very distinguished lawyer and stateman was born 30 June 1800 and educated at Wadham College, Oxford. He was called to the bar in Nov 1823 and became Solicitor-General and in 1853 was knighted. He was attorney-general twice and constituted as Lord High Chancellor being raised to the peerage as Baron Westbury.
Seal Specification
Height 90mm (3.54")
Diameter of matrix 20mmx22mm (0.78"x0.86")
Weight 49g (1.72oz)