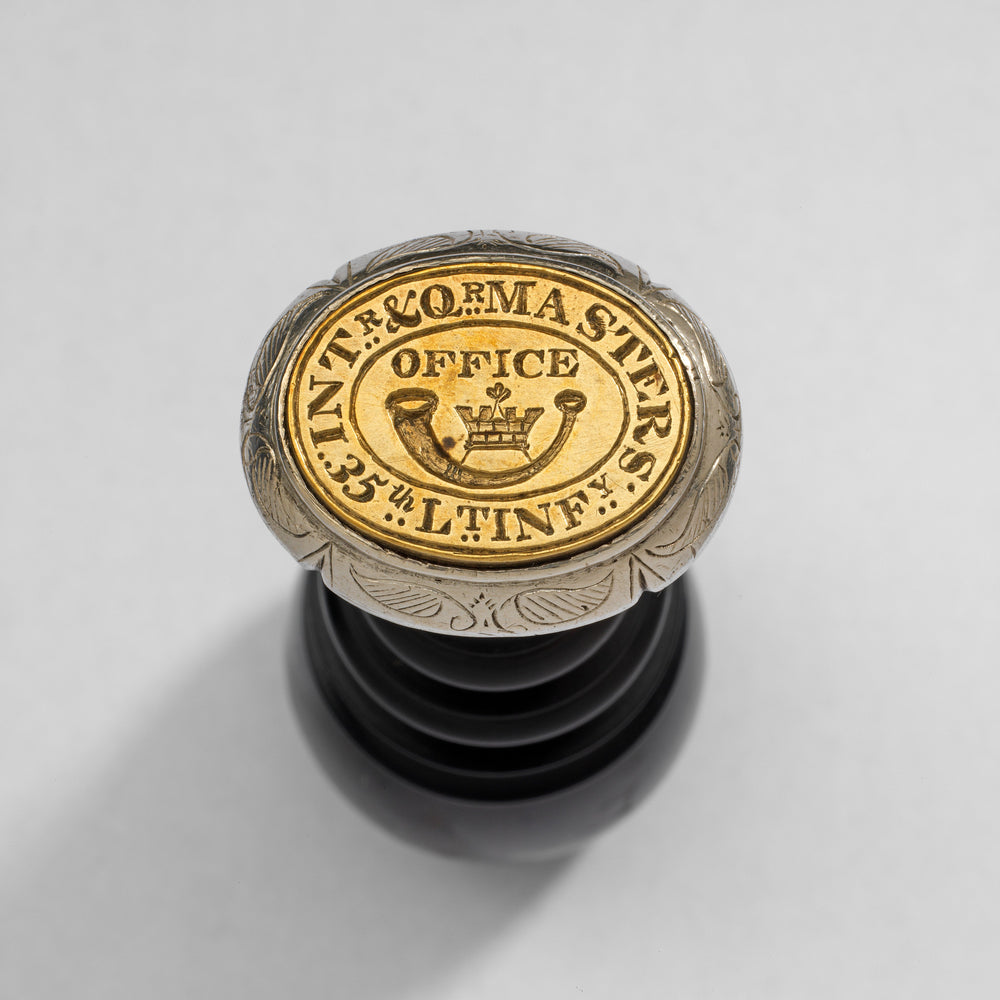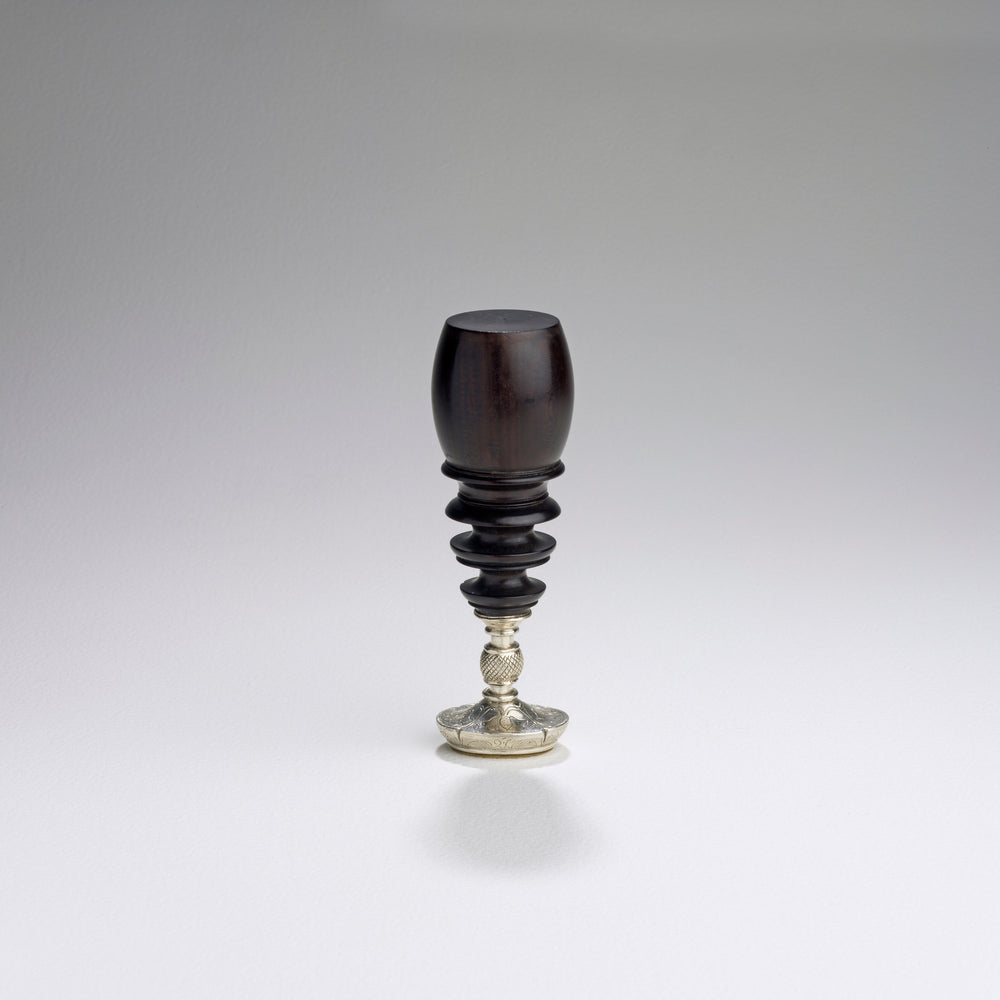 01.
Wood, Brass and Silver East Desk Seal - The East India Company Army
This superb desk seal was made for and used by the Interpreter and Quartermaster's office of the 35th Regiment of Bengal Native Light Infantry, a regiment within the East India Company Army.  It is elegant in form and beautifully crafted with a rosewood handle, silver collar and cushion and brass matrix.  
Seal Detail
The history of the Easy India Company Army is extensive from its origins in India since circa 1600 and forms an important part of the UK's military history. Take a look at the links here https://www.nam.ac.uk/explore/armies-east-india-company and here for much more information about this fascinating subject https://indianarmy.nic.in/Site/FormTemplete/frmTempSimple.aspx?MnId=eK4rQZ8S90ssqdFGojj6aA==&ParentID=5fL+UYv7H2TveXqZa8bfmg==&flag=8CKP966uzg96kLov0aWdfQ==
According to Colonel Malleson, a 19th century authority on the Indian armies, the duty of an interpreter and quartermaster in the Bengal Army was "to look after the clothing of the men, and to interpret all the orders."

This seal is made with a rather fine rosewood handle of egg-cup fashion with a turned shaft, a slim silver collar and a spreading cushion which is engraved with flowerheads and foliage.  The oval matrix is brass and has a crest within an inscription and lined borders.  
Seal Specification
Height: 105mm (4.13")
Width of matrix: 25mm (0.98")