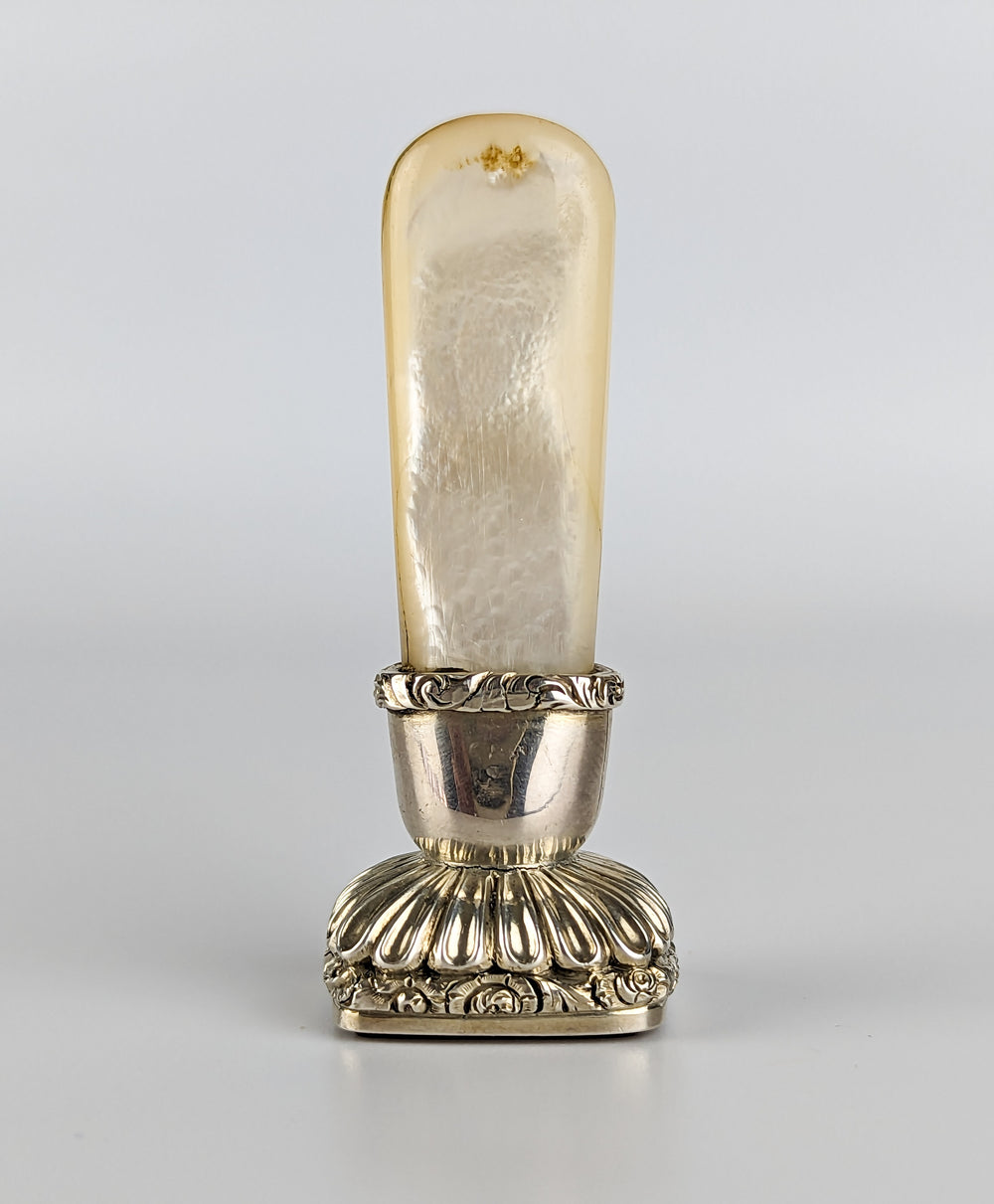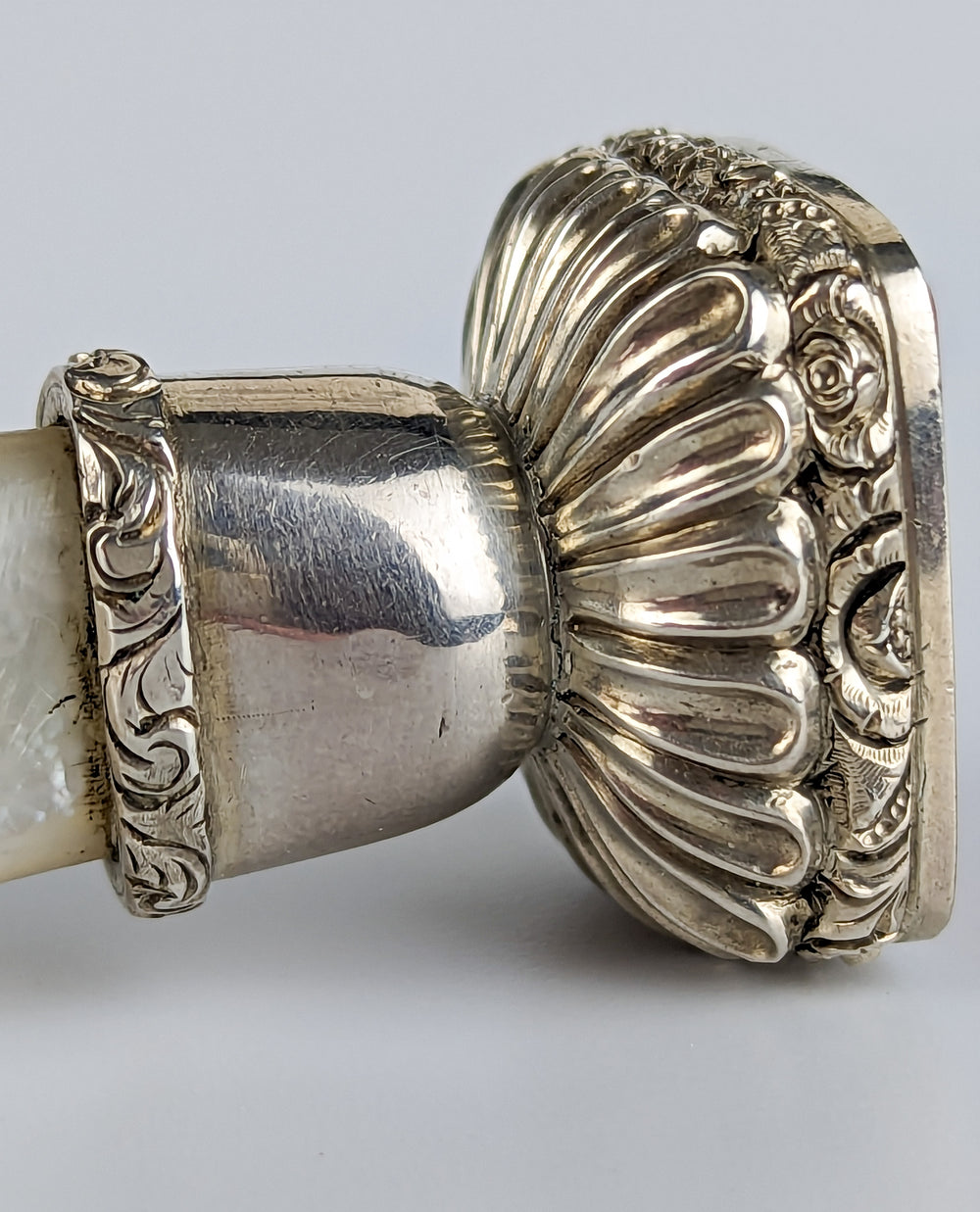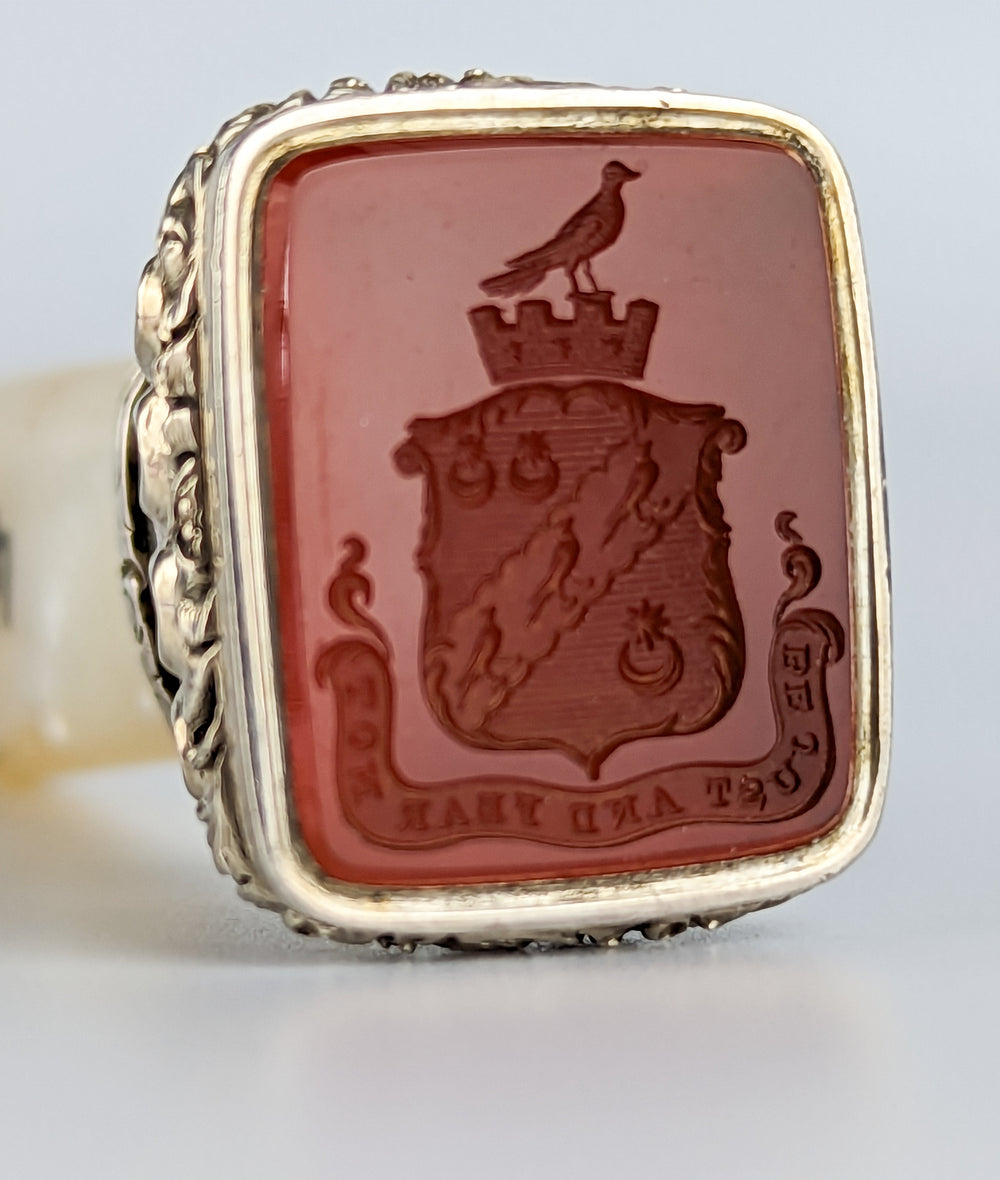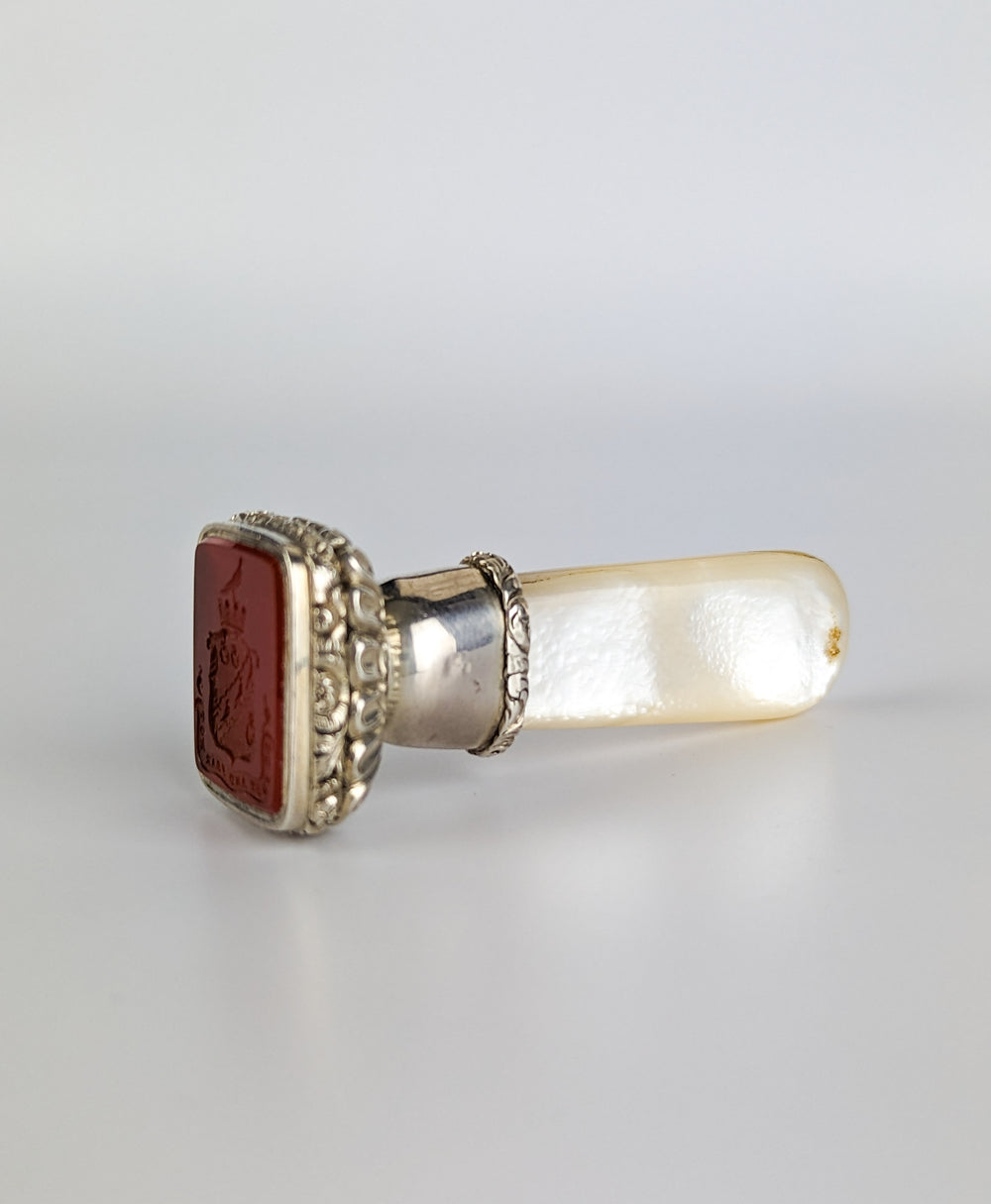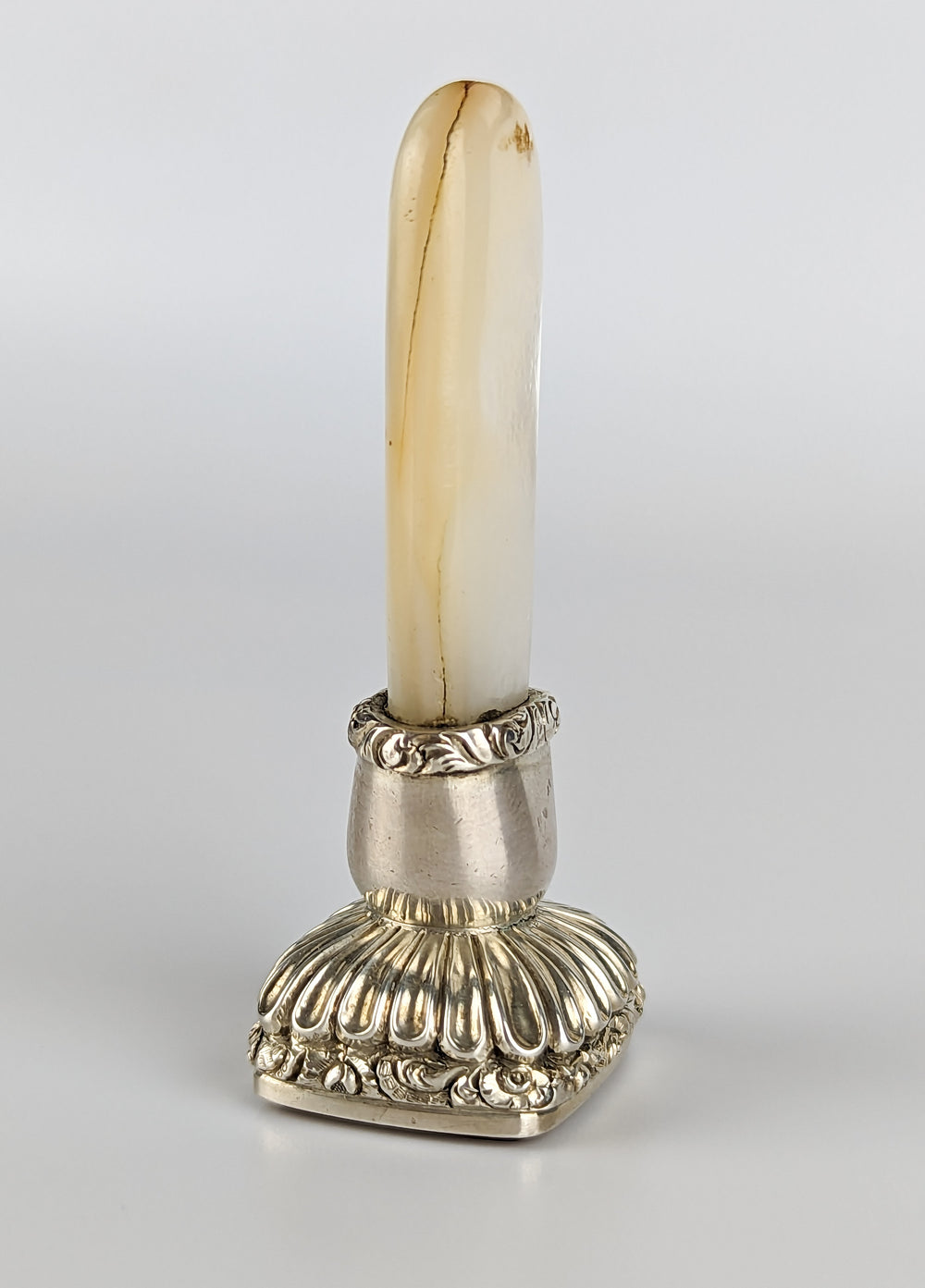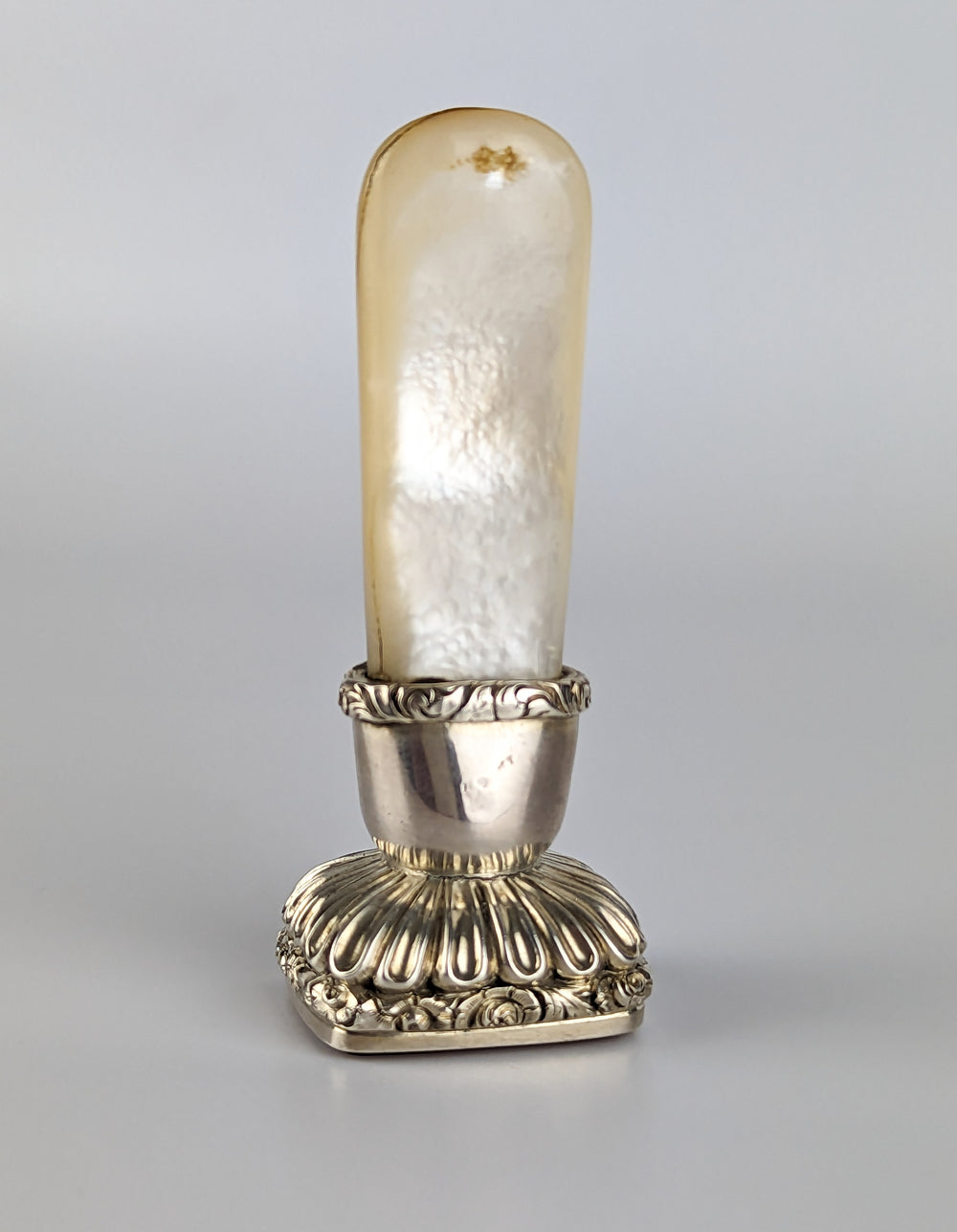 01.
Mother 0f Pearl, Silver and Carnelian Armorial Desk Seal
A very attractive and unusual desk seal featuring a mother o' pearl handle, silver mount and carnelian matrix engraved with armorial.
Seal Detail
This superb example of a Georgian desk seal speaks of quality and elegance.  The beautiful mother o'pearl handle of flattened rectangular form with softly rounded corners tapers gently to a silver cushion mount, fluted and with chased bands, leading to a rectangular carnelian matrix with rounded corners, the engraving comprising a very well defined and engraved armorial with shield, crest and motto below, reading:

BE JUST AND FEAR NOT
A stunning seal for an as yet unidentified English nobleman.
Seal Specification
Height 62mm (2.44")
Diameter of matrix  20mmx22mm (0.78"x0.86")
Weight 31g (1.09oz)