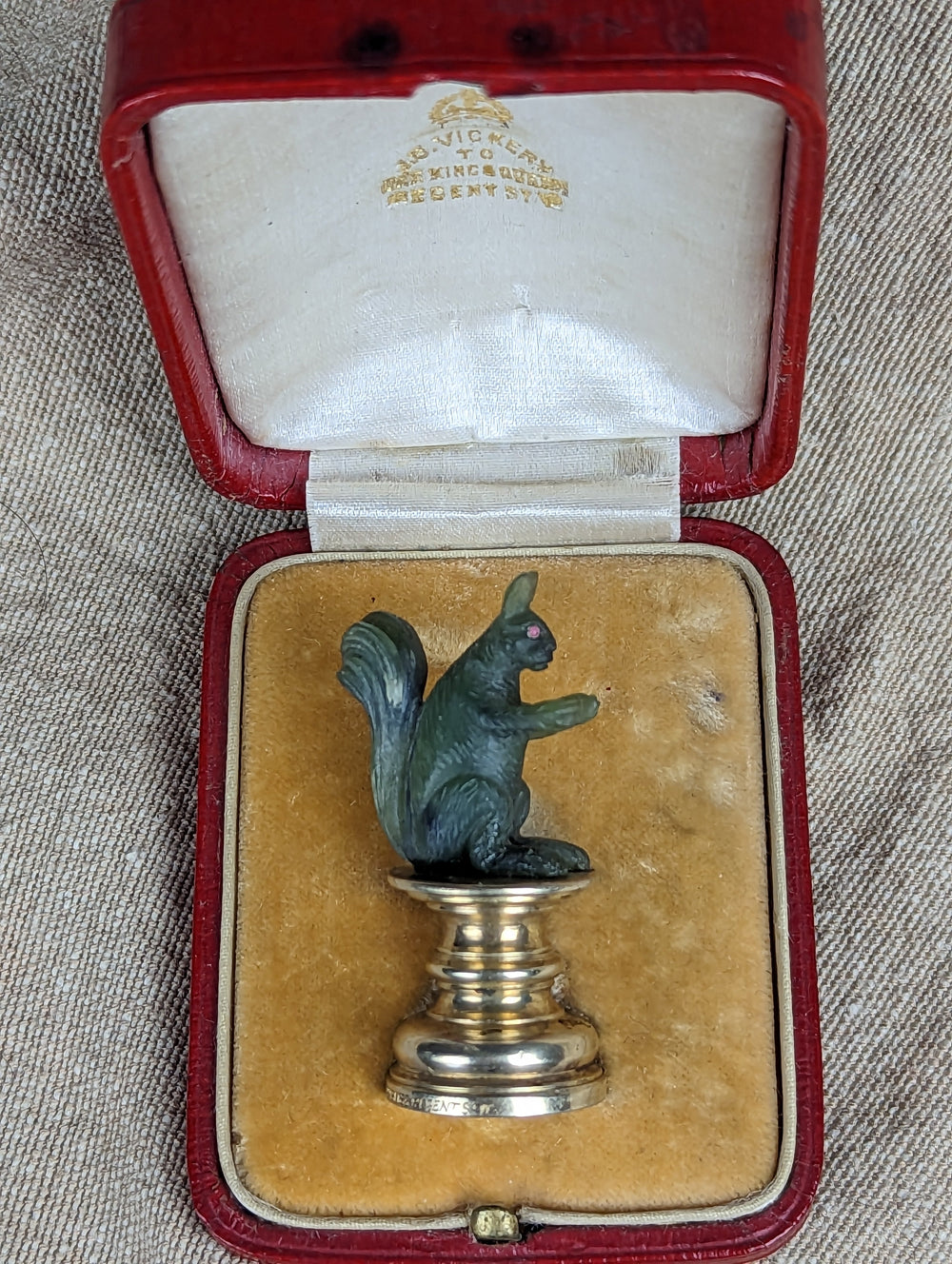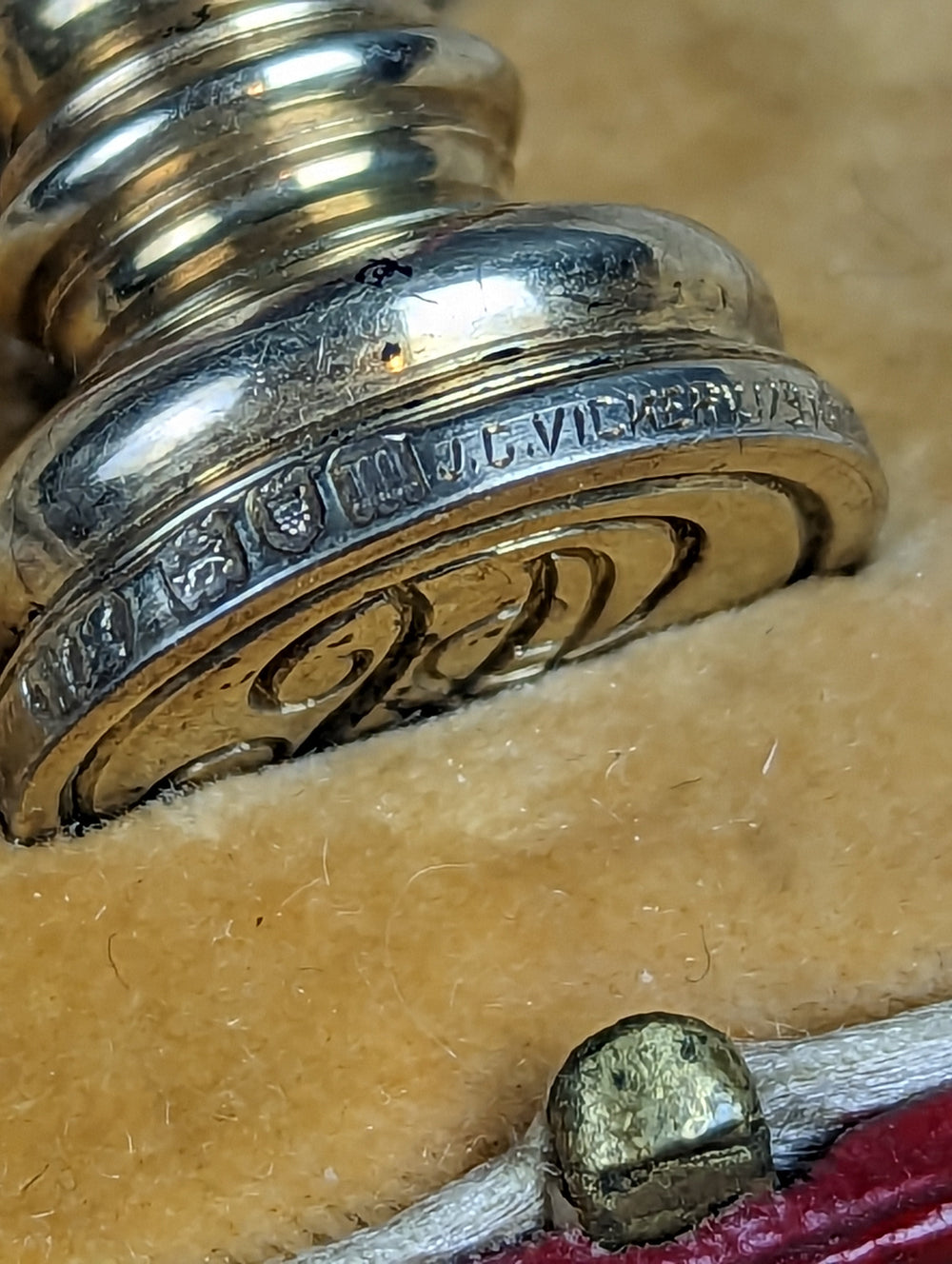 01.
Jade & Silver-Gilt Squirrel Desk Seal
A hardstone and silver-gilt desk seal, maker's mark dated 1907 with retailer's inscription on this superbly crafted piece made in the manner of Faberge.
Seal Detail
The maker's mark is incomplete but probably that of William Hornby, London 1907 with an inscription reading: J.C. Vickery, 179, 181, 183 Regent St. W, the top applied with a nephrite carving of a squirrel, in the manner of Faberge, with pink cabuchon eyes, his open arms outstretched and perched upon a bobbin-shaped silver-gilt plinth, the circular silver-gilt matrix engraved with a monogram in original small rectangular morocco case, lined with apricot plush and cream silk, stamped for: J.C. VICKERY/TO/THE KING & QUEEN/REGENT ST. W. 
Seal Specification
Height: 41mm (1.61")
Width of matrix: 17mm (0.66")
Weight (without case): 20g (0.70oz)