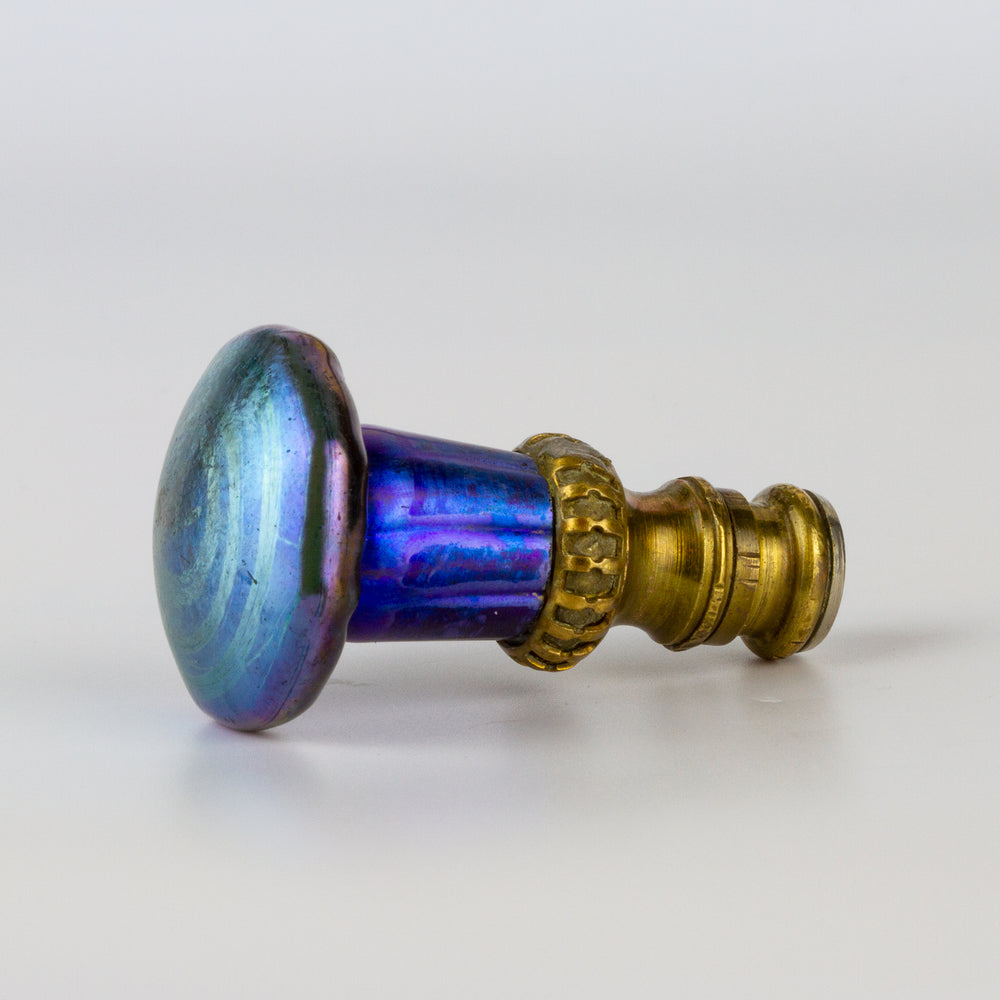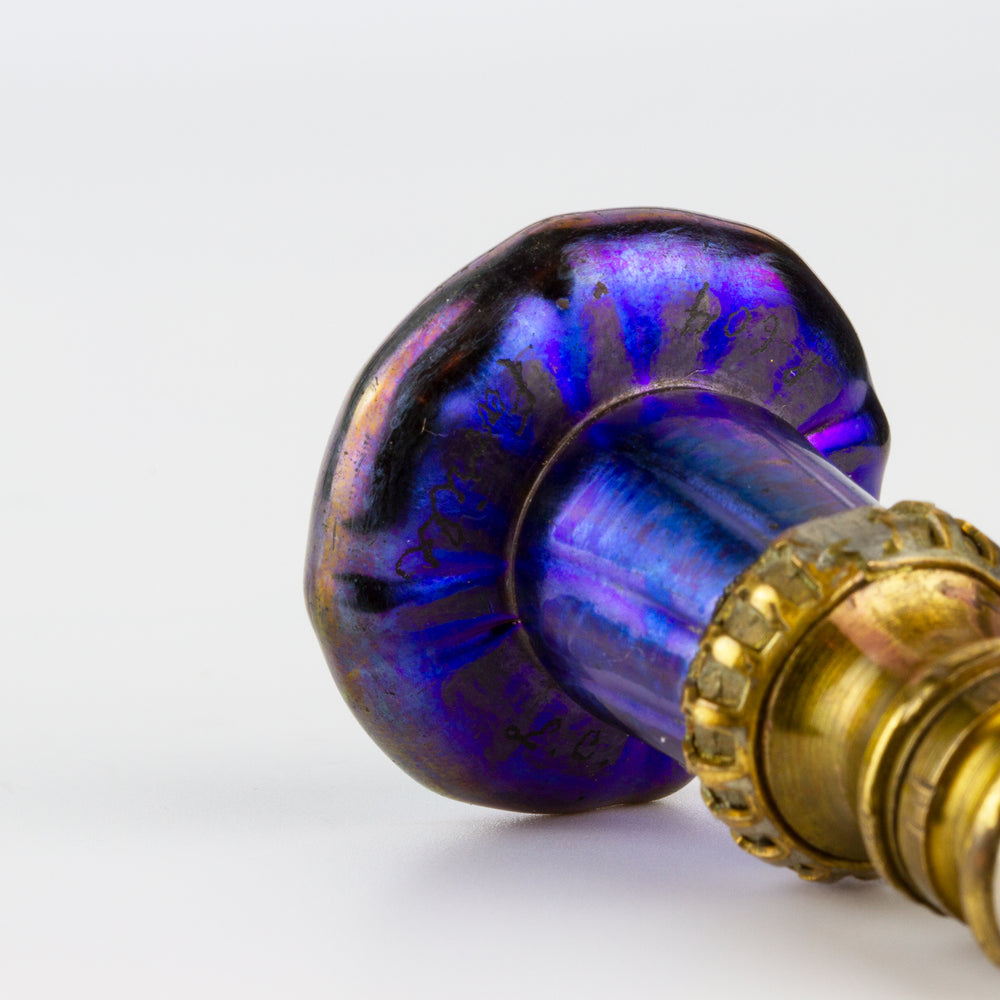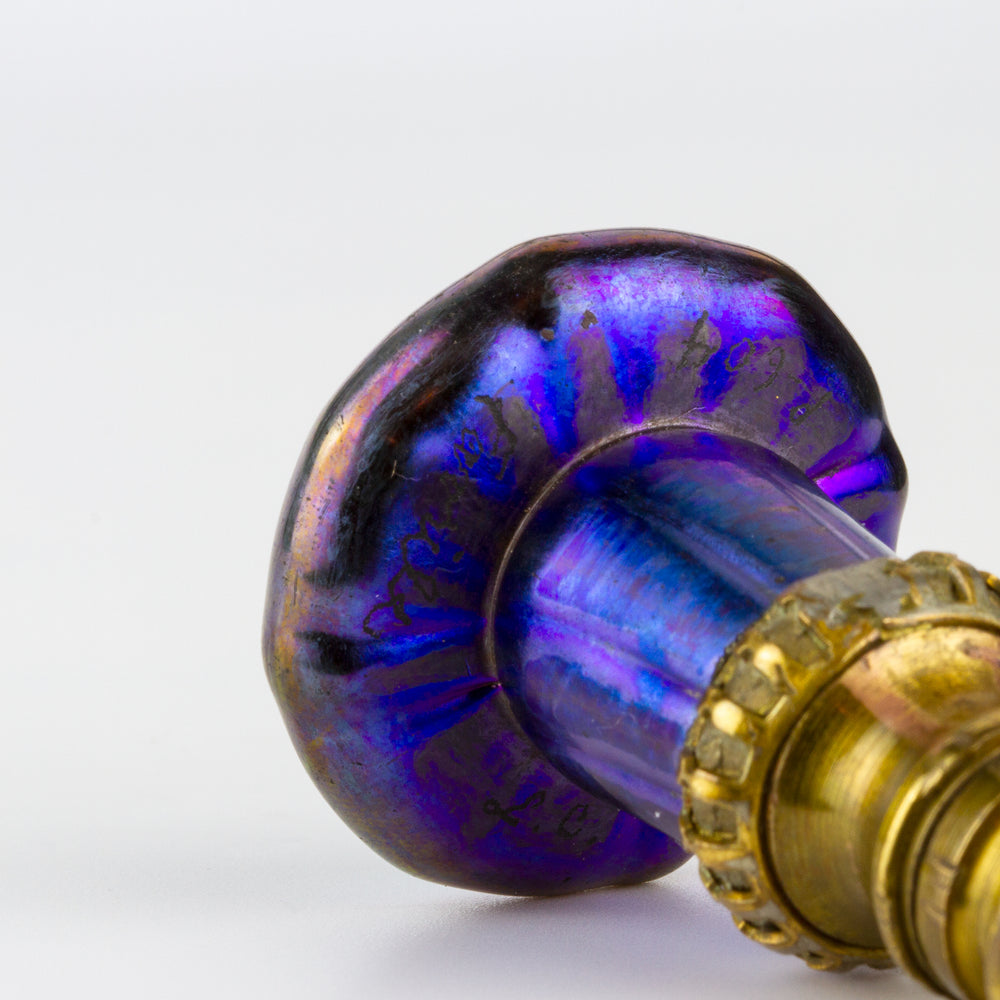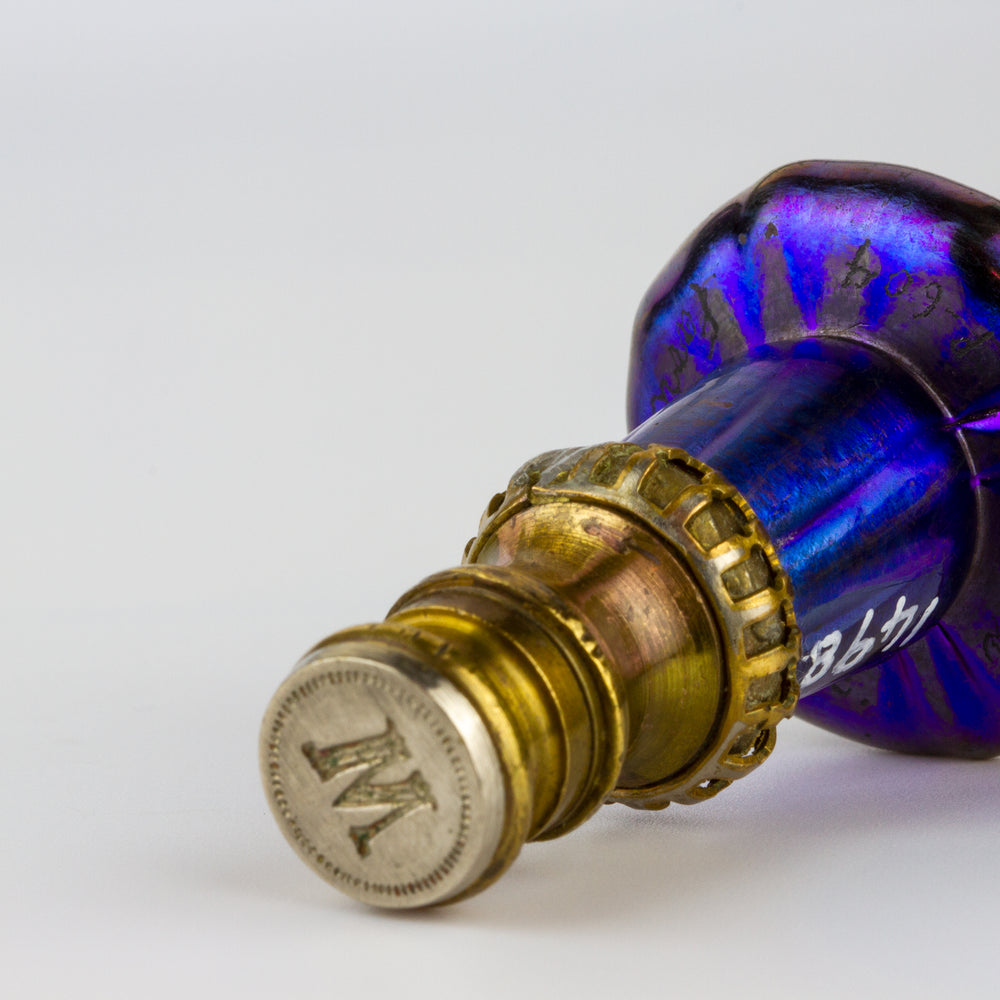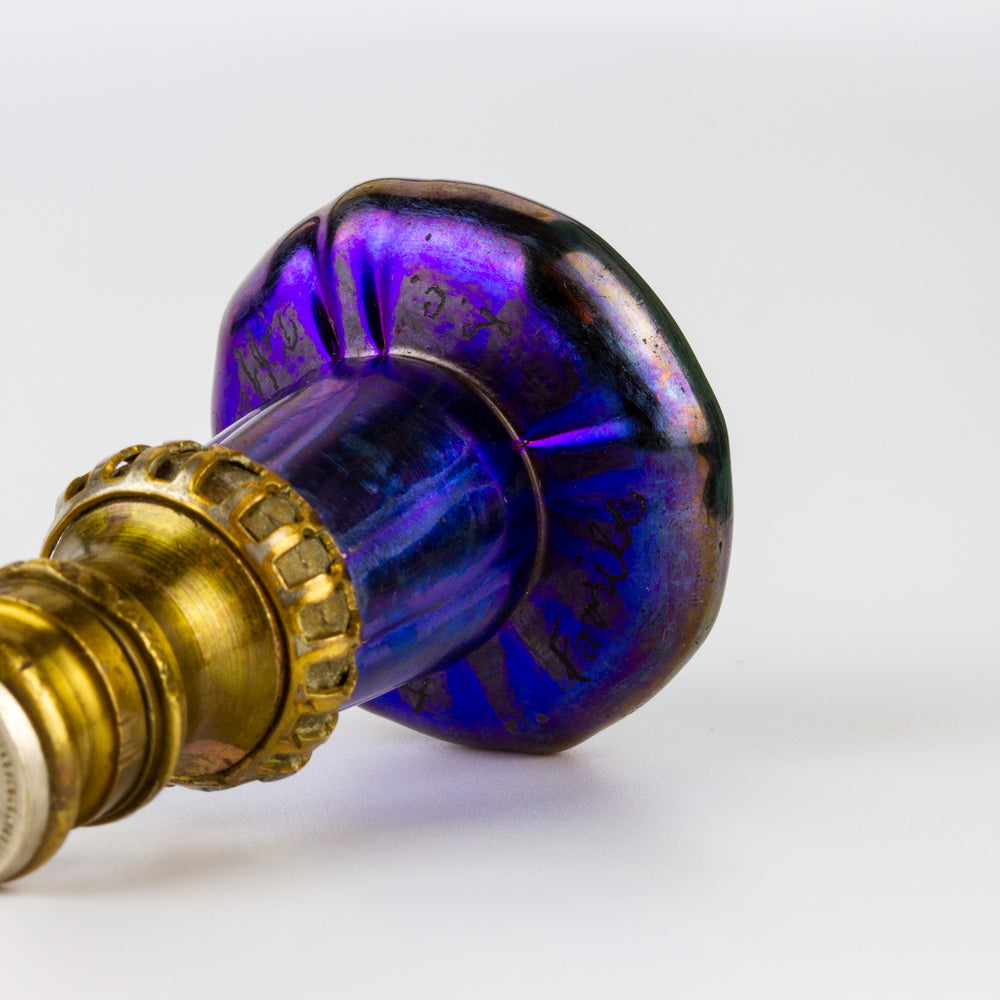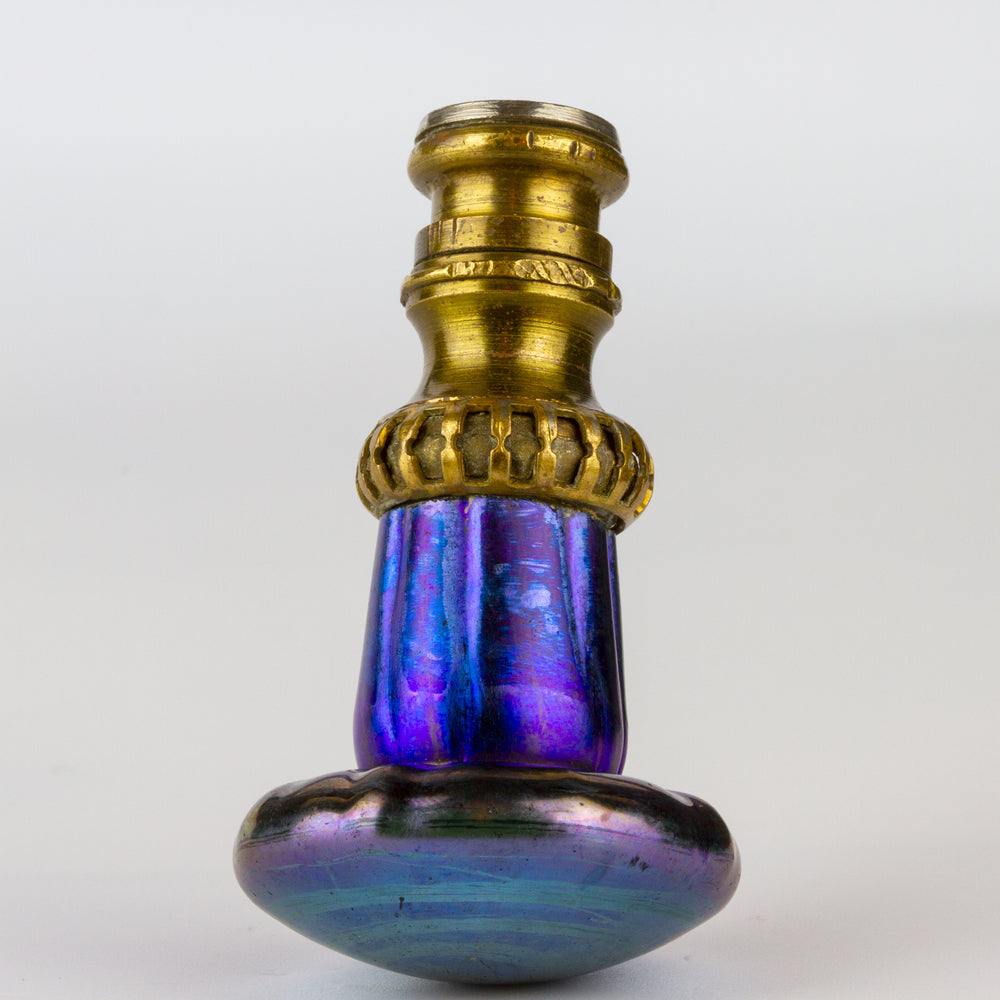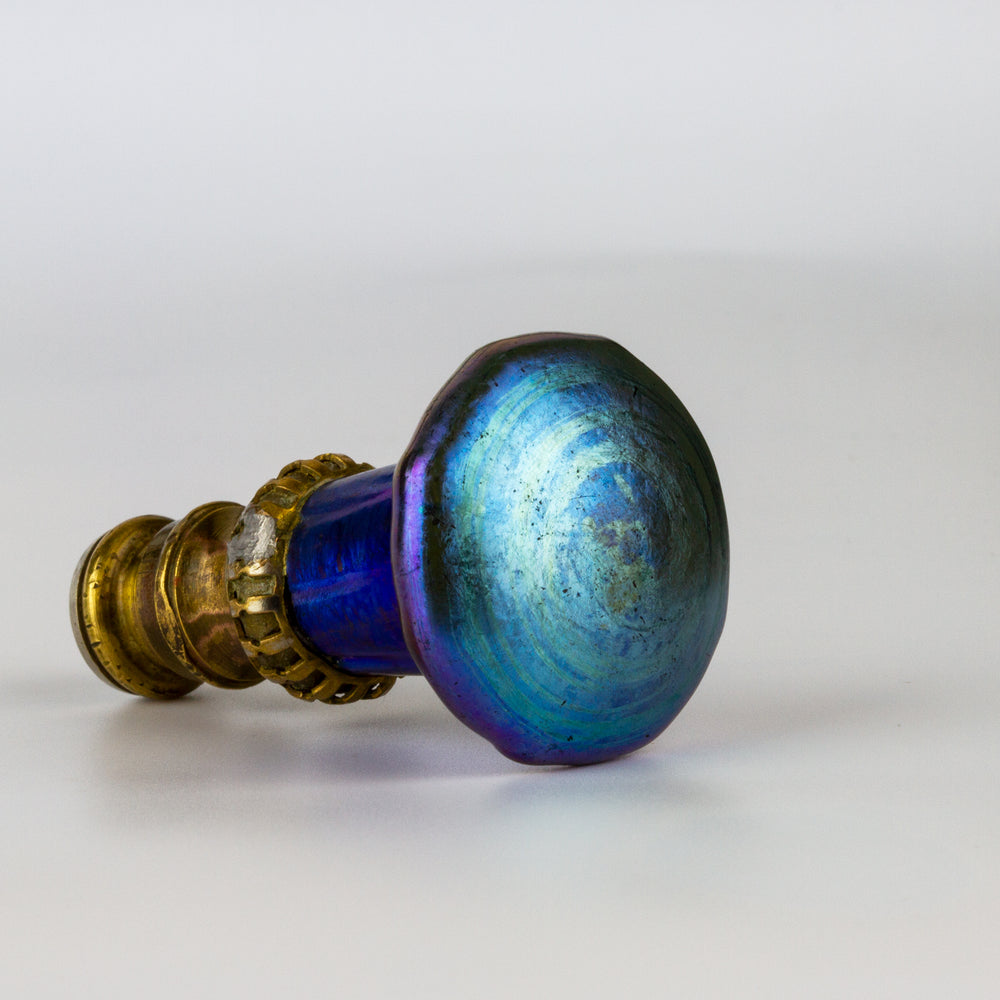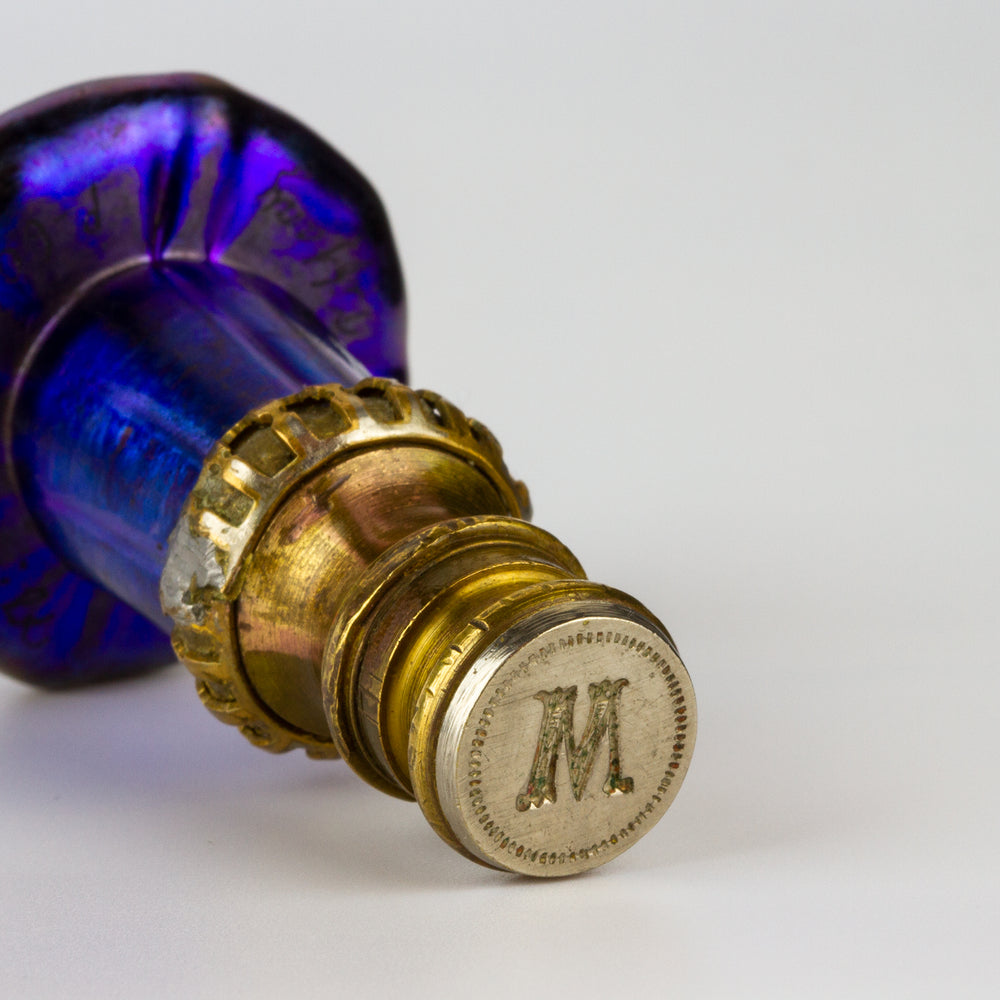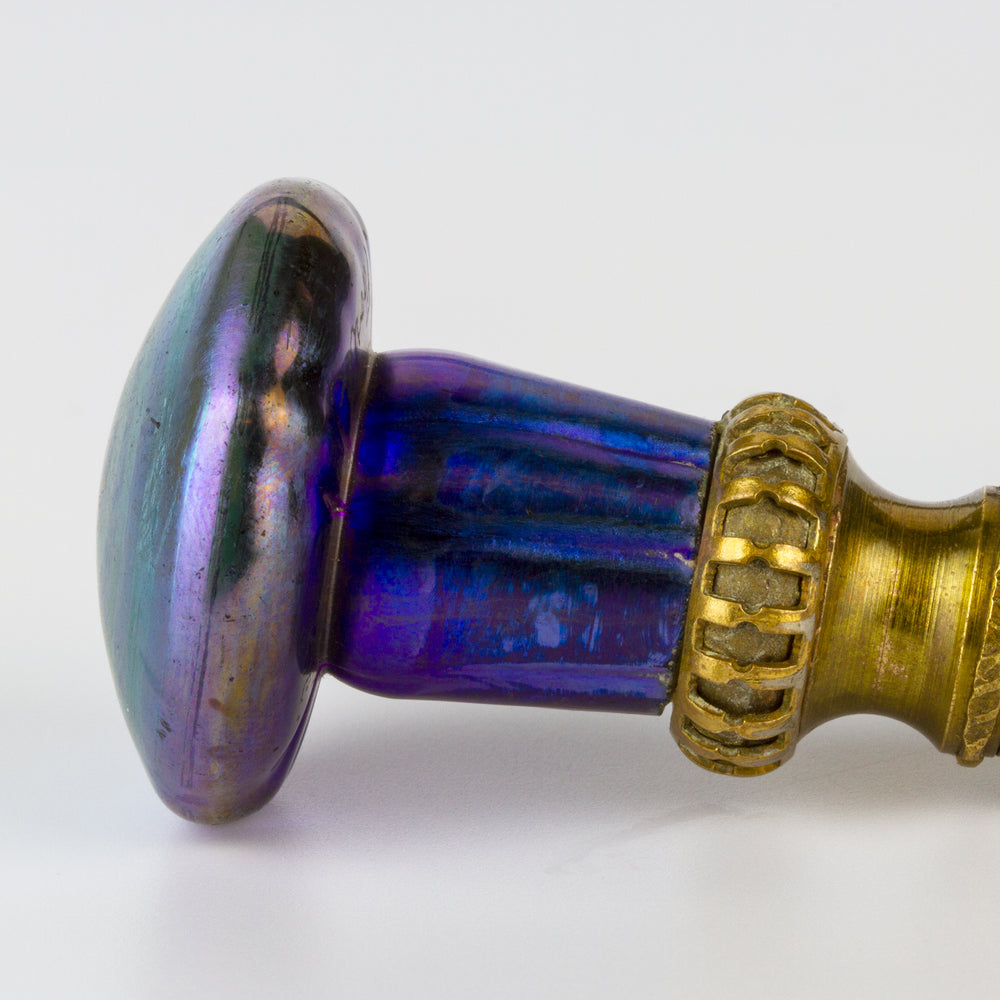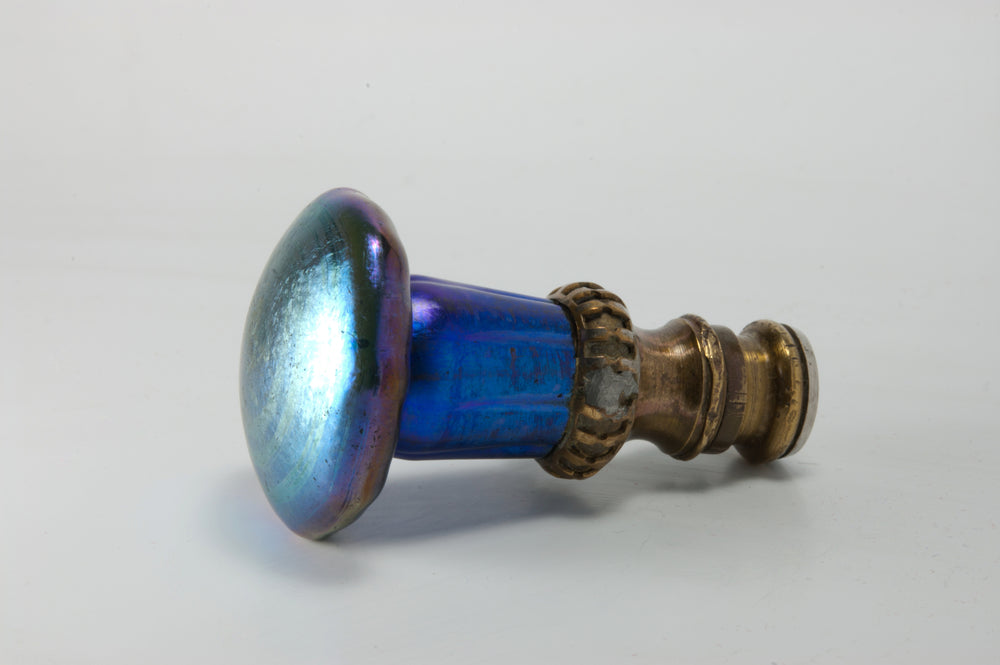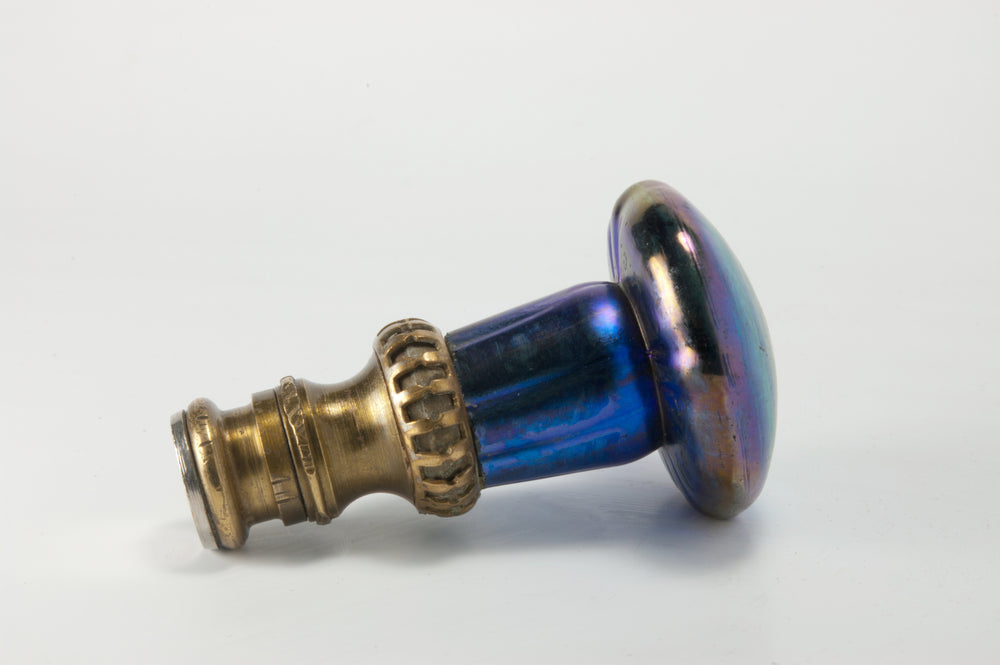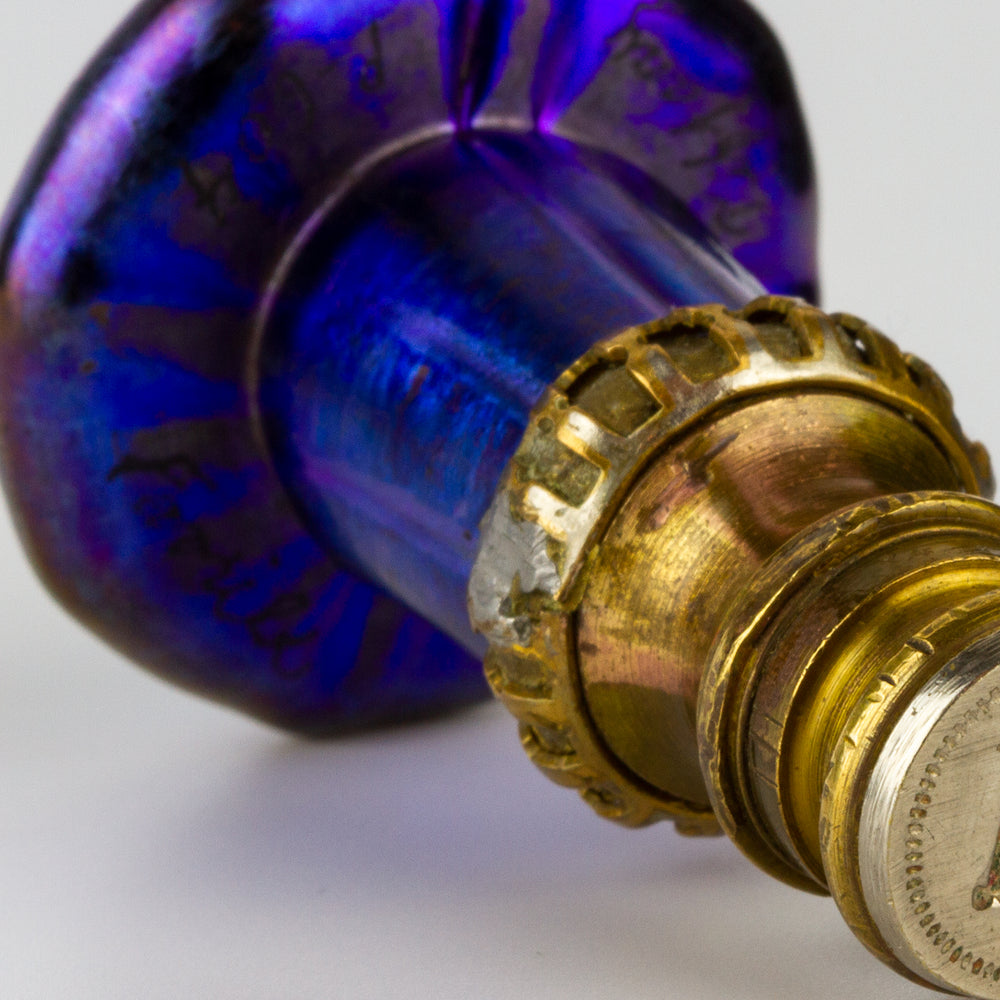 01.
Glass, Yellow Metal and Steel Tiffany Favrile Desk Seal
An early 20th century Favrile iridescent glass, yellow metal and steel personal desk seal by Tiffany.
Seal Detail
A beautiful and unusual glass desk seal with the most captivating and marvellous handle, of mushroom form and of iridescent blue glass giving the most spectacular effect with light.  Under the rim is inscribed the text; Tiffany along with P-106, initials L.C. and word Favrile.  The handle tapers to an integral yellow metal shaft and circular mount to a steel matrix, cut with the initial letter M within a dashed border.

[Favrile is different from other iridescent glasses because its color is not just on the surface, but part of the glass.[7] The original trade name, Fabrile, was derived from an Old English word, fabrile, meaning "hand-wrought" or handcrafted.[8] Tiffany later changed the word to Favrile, "since this sounded better".[9]
Some of the distinguishing colors in Favrile glass include "Gold Lustre," "Samian Red," "Mazarin Blue," "Tel-el-amarna" (or Turquoise Blue), and "Aquamarine" - Wikipedia]
Seal Specification
Height 57mm (2.24")
Diameter of matrix 13mm (0.51")
Weight 71g (2.50oz)