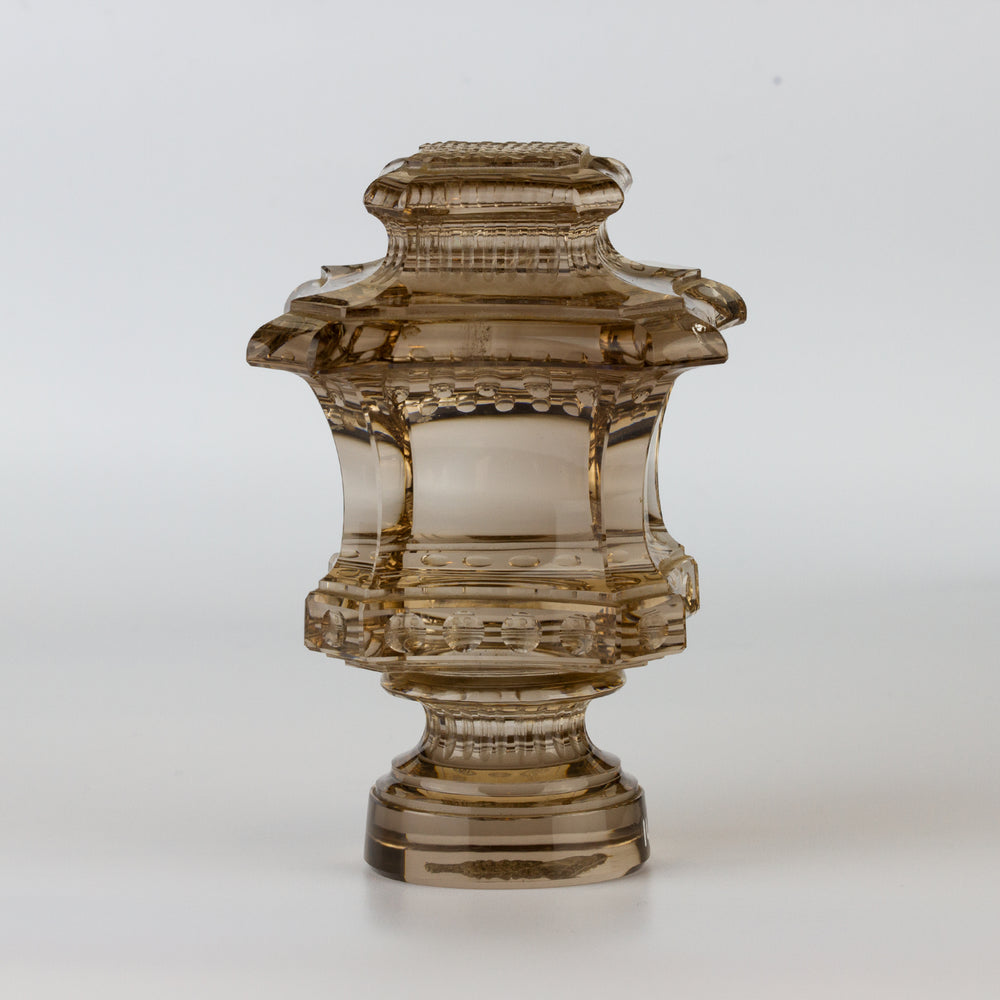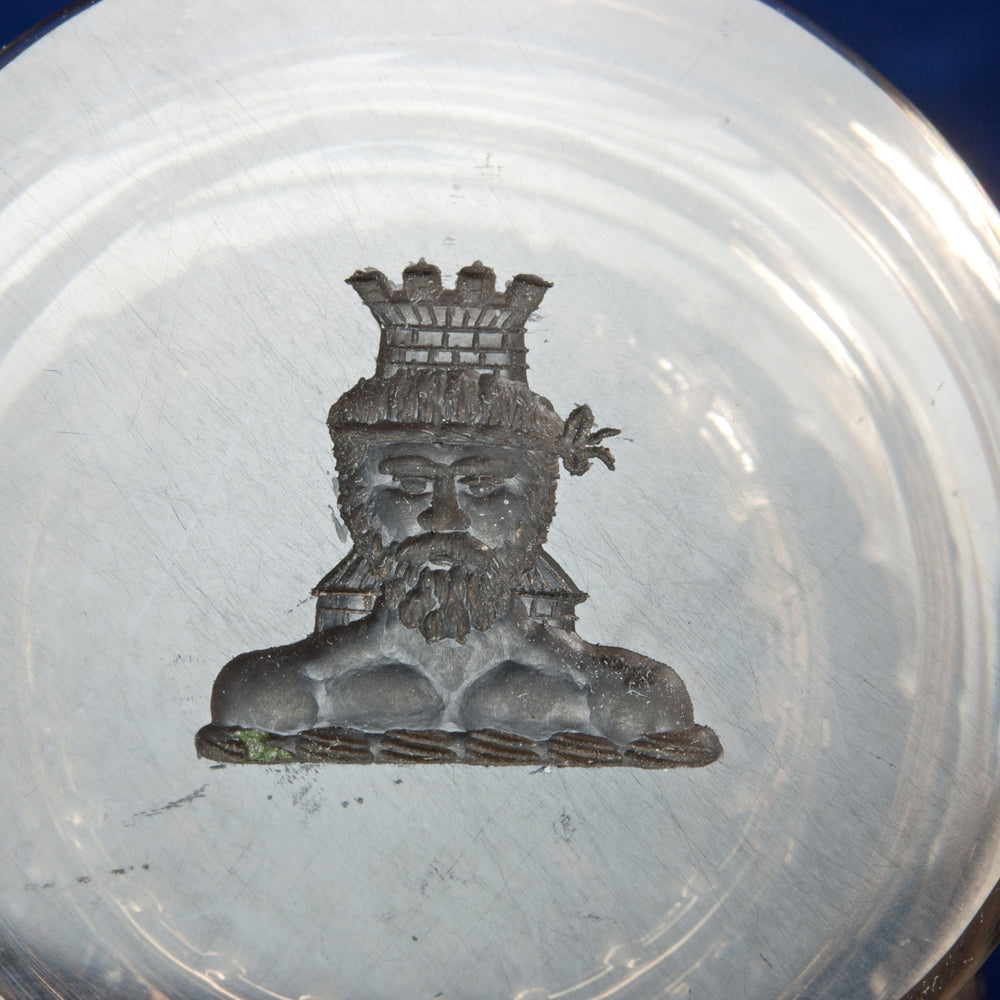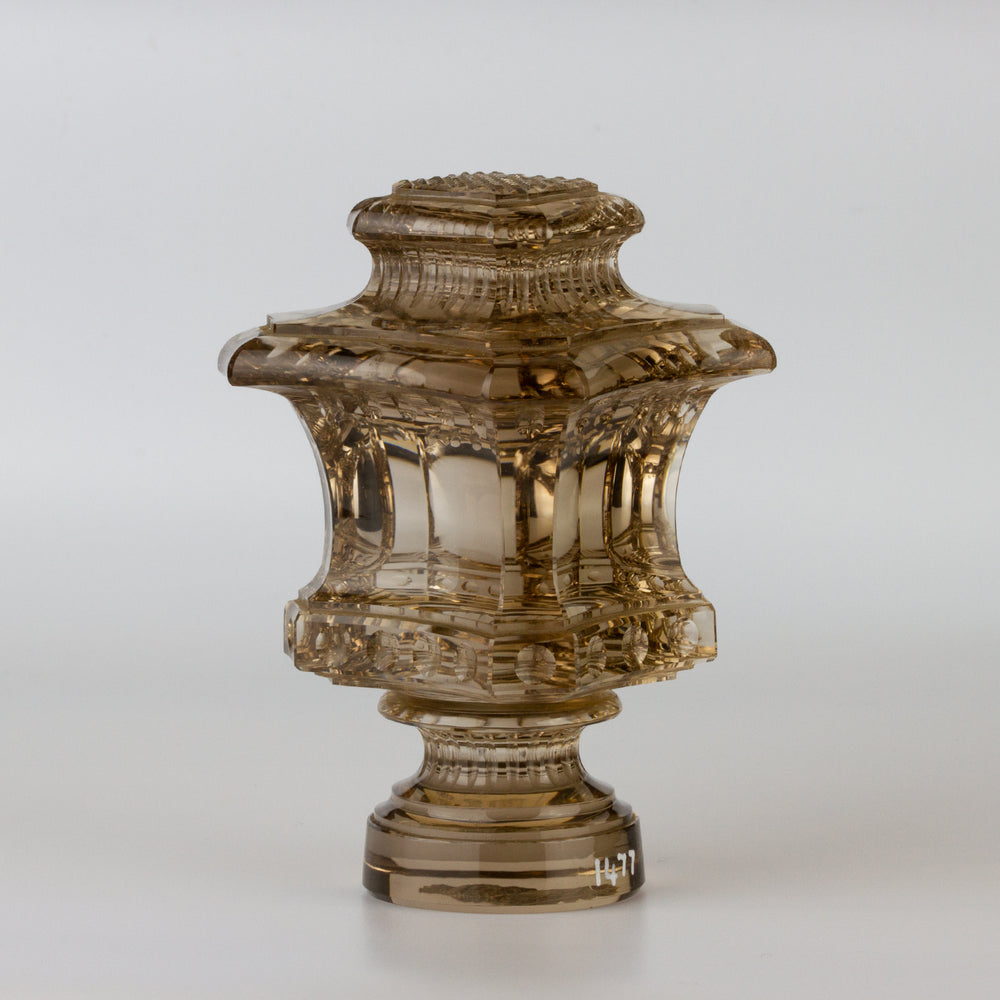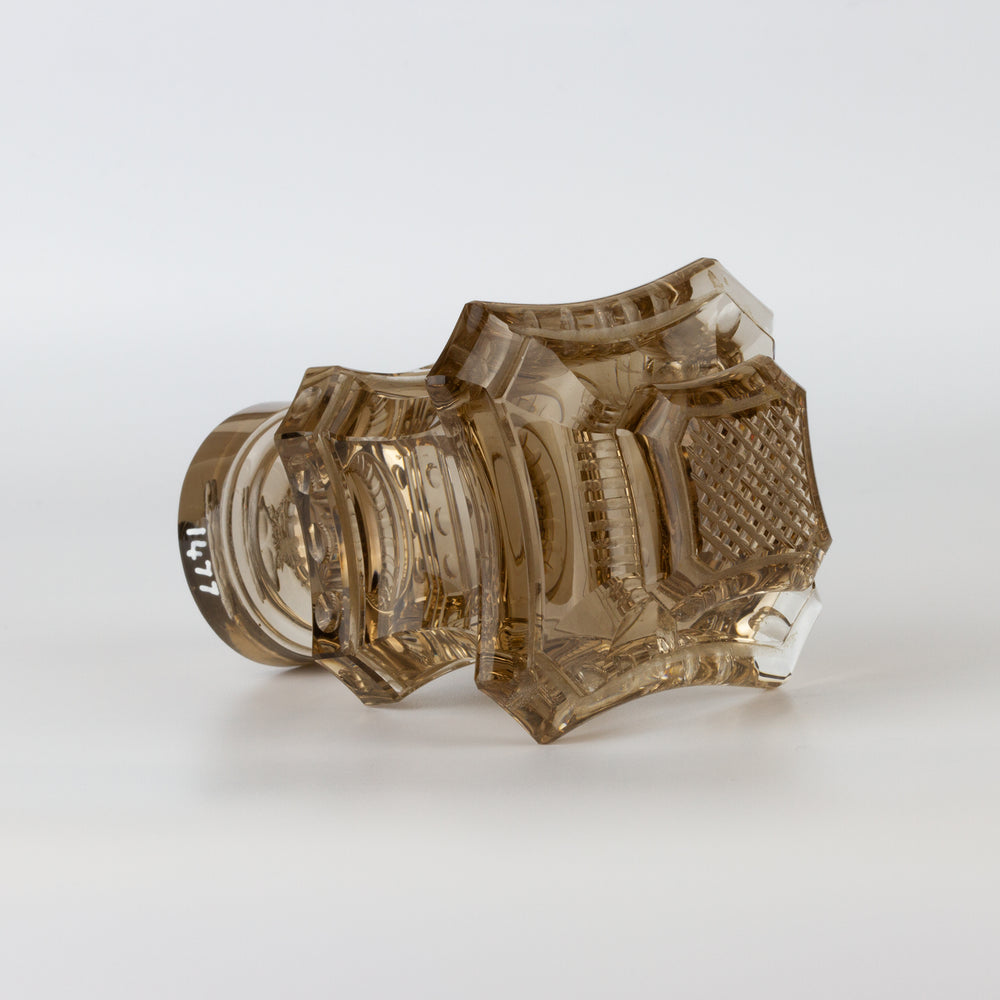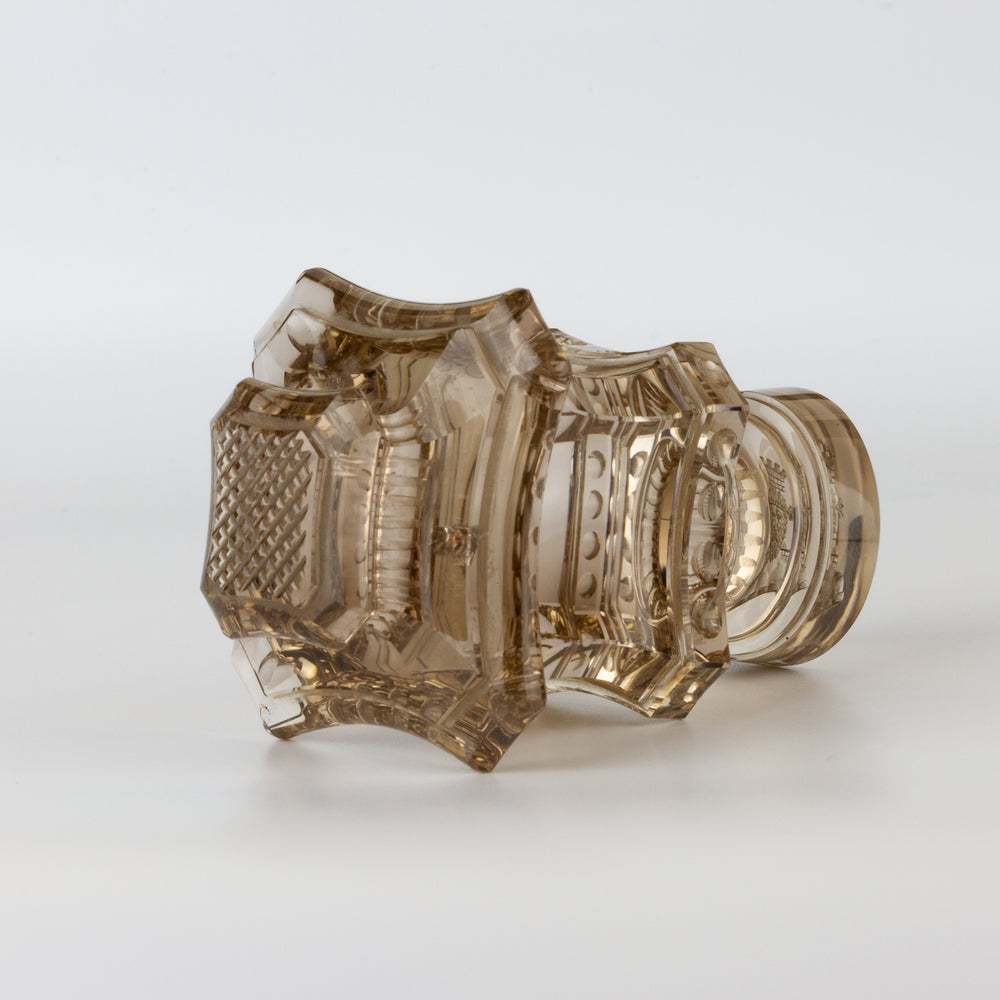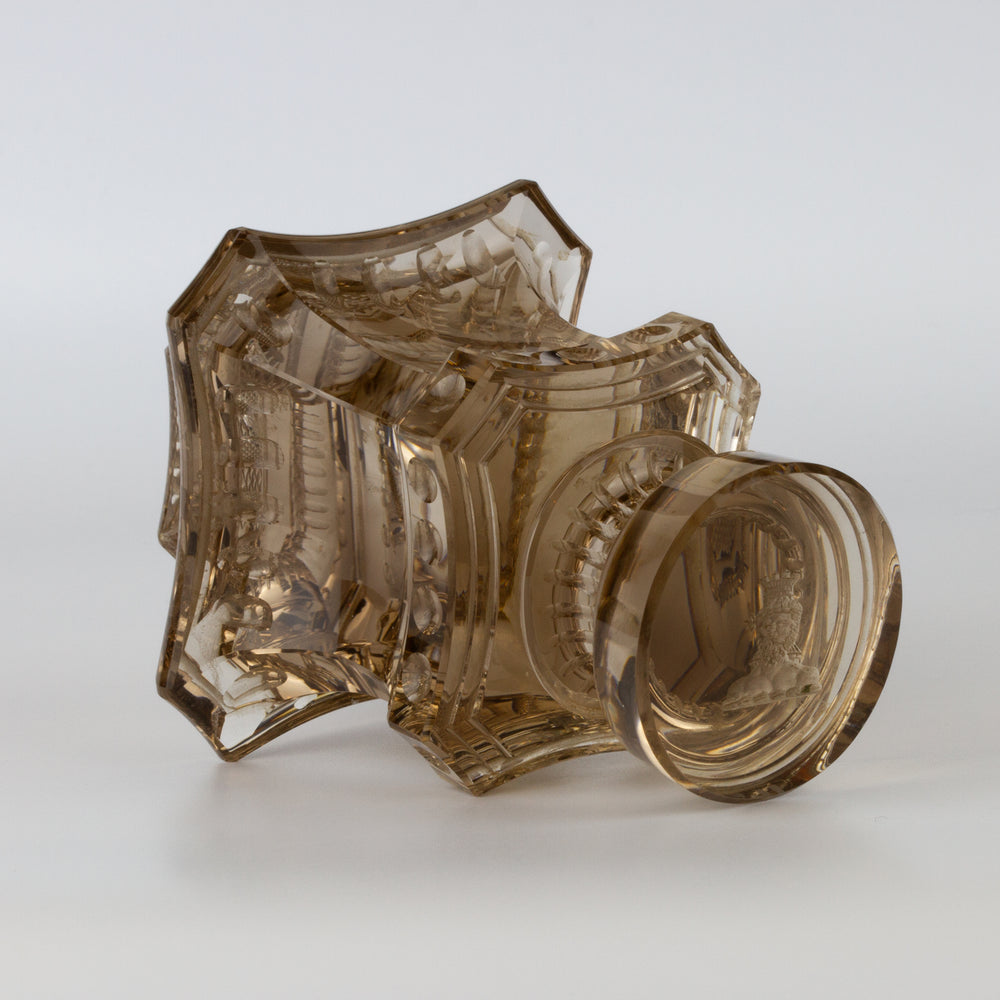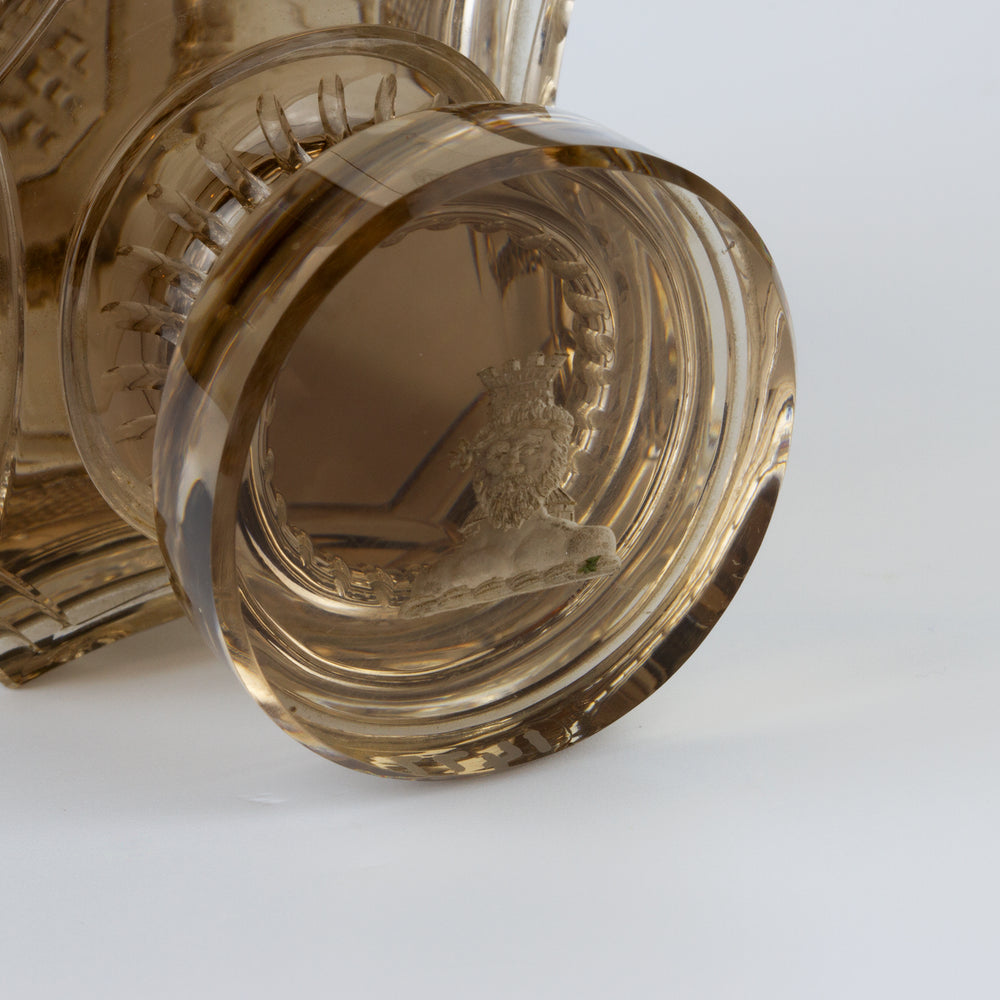 01.
French Cut Smoke Glass Double Desk Seal
A very large cut smoke glass double seal, from France and dating to the mid 19th century cut with a crest and hatched matrices.
Seal Detail
This splendid, believed French,  double seal is very large in size, being 9.5cms in height and carries a presence not only in its size but its architecture, being of wasted square form with hatched matrix at the top whilst the circular base is engraved with the, as yet unidentified crest of a bearded male head with a castle turret above.  Presented in excellent condition with no apparent damage.
Seal Specification
Height 95mm (3.74")
Diameter of matrix  40mm (1.57")
Weight 342g (12.06oz)