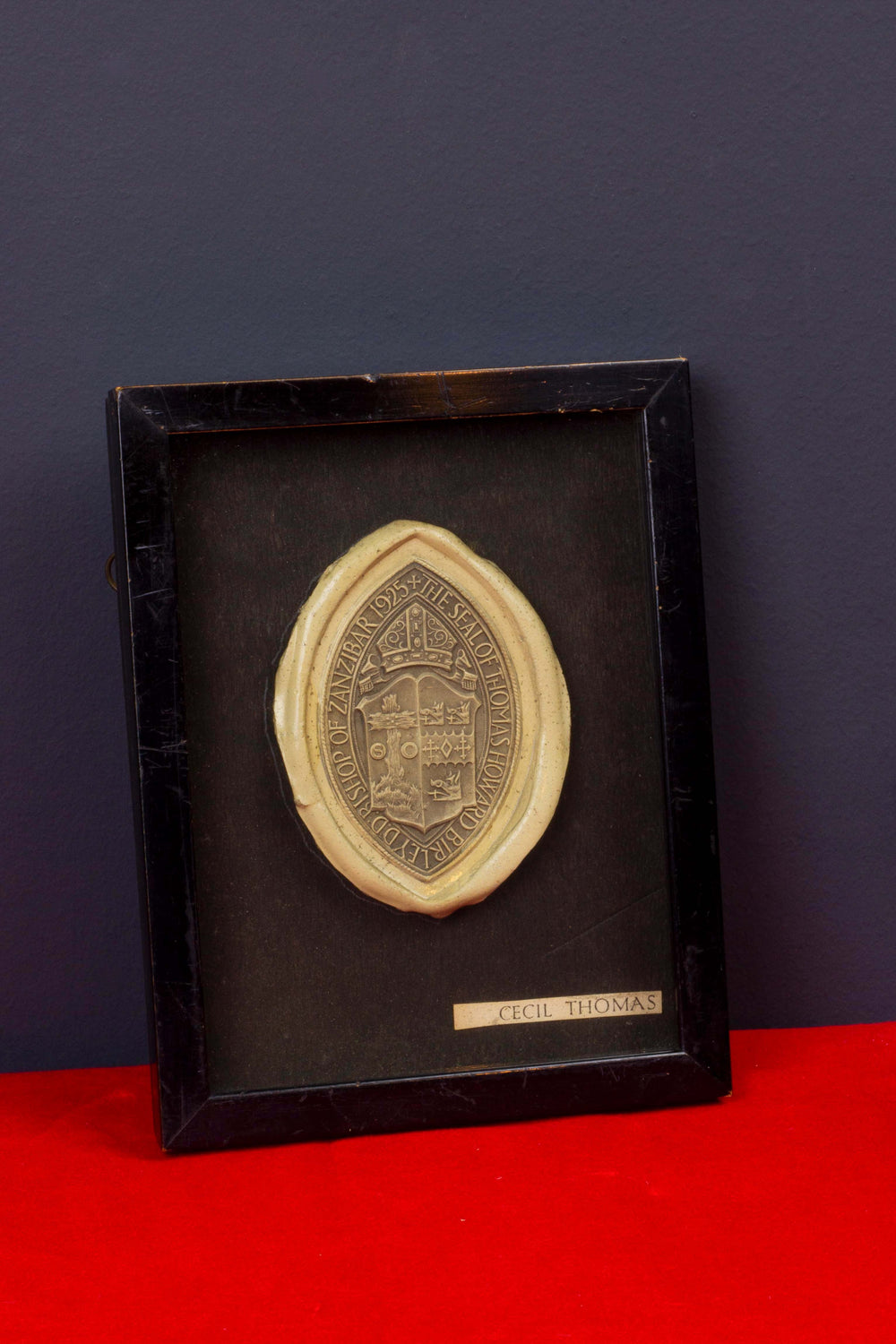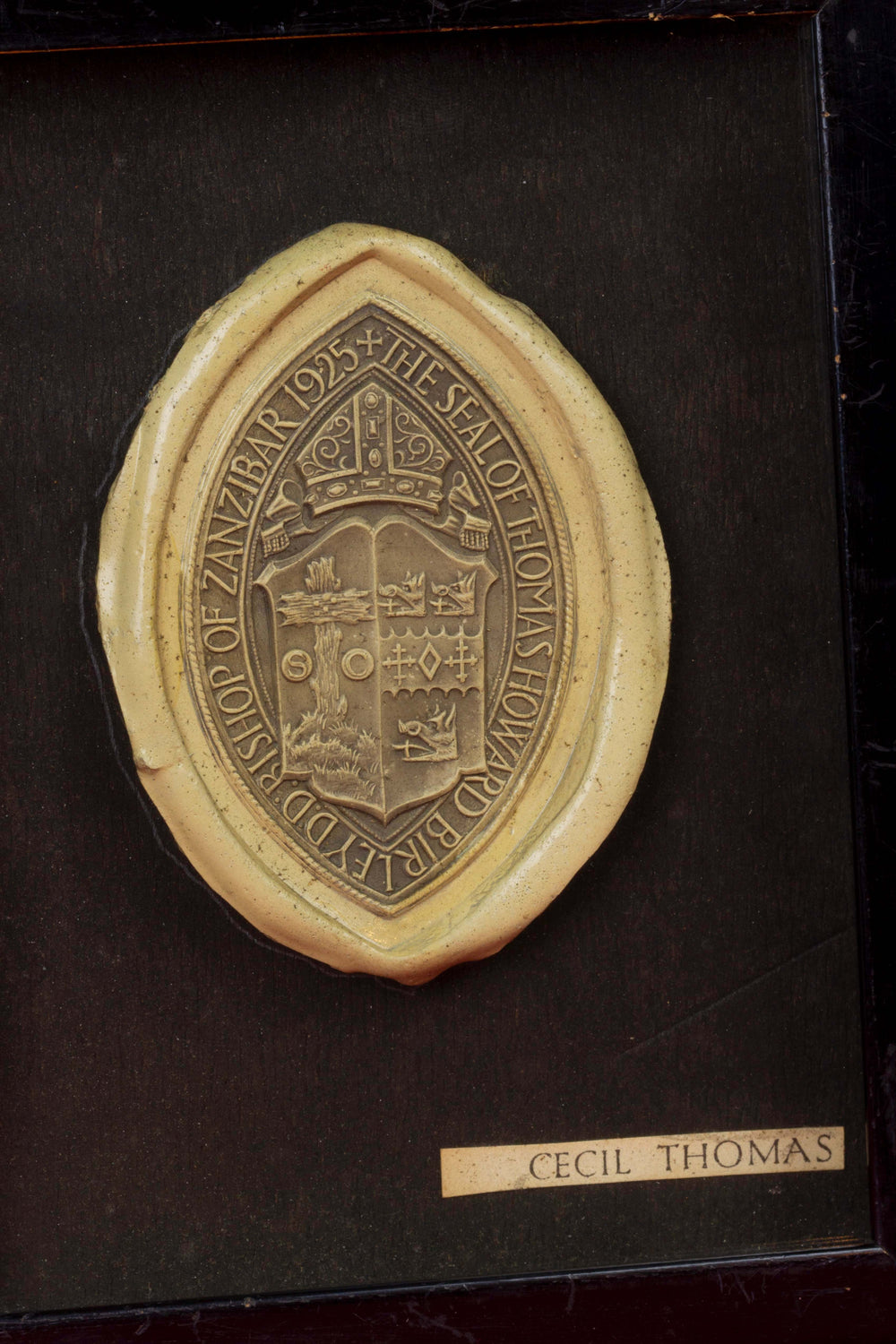 01.
Framed Wax Impression for Birley, Bishop of Zanzibar by Cecil Thomas
A rather unusual and rare vintage framed wax impression for the Bishop of Zanzibar by the notable UK sculptor, Cecil Thomas.  
Impression Detail
The simple frame is made of stained black wood and on the reverse is attached two mounting points for wall hanging, along with an original paper label affixed reading: SOUTH KENSINGTON STUDIO 7 GLOUCESTER TERRACE QUEEN'S GATE SOUTH KENSINGTON SW7 Telephone: Kensington 493
The front of the frame is simply glazed behind which is visible the seal impression.  It is formed by a putty-coloured material, with the impression sooted to produce a rich, 3-dimensional image.  The impression reads:
THE SEAL OF THOMAS HOWARD BIRLEY DD: BISHOP OF ZANZIBAR
In the lower right hand corner is affixed an original paper with the name CECIL THOMAS
Impression Specification
Height of frame: 175mm (6.88")
Width of frame: 135mm (5.31")
Depth of frame: 20mm (0.78")
Condition: The picture appears to be in very good condition;  the glazed panel is intact with no damage, the frame is strong and secure and in very good condition.