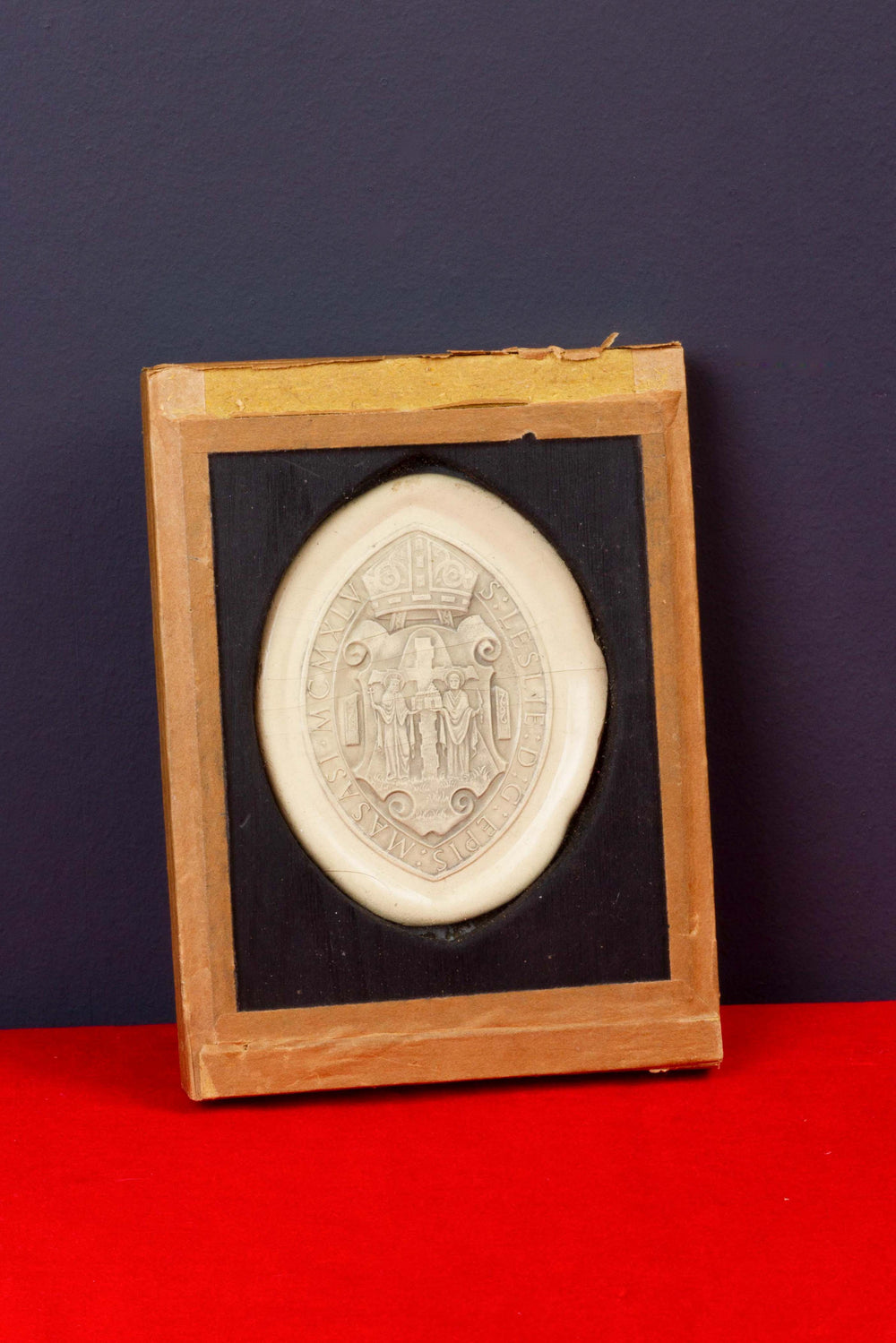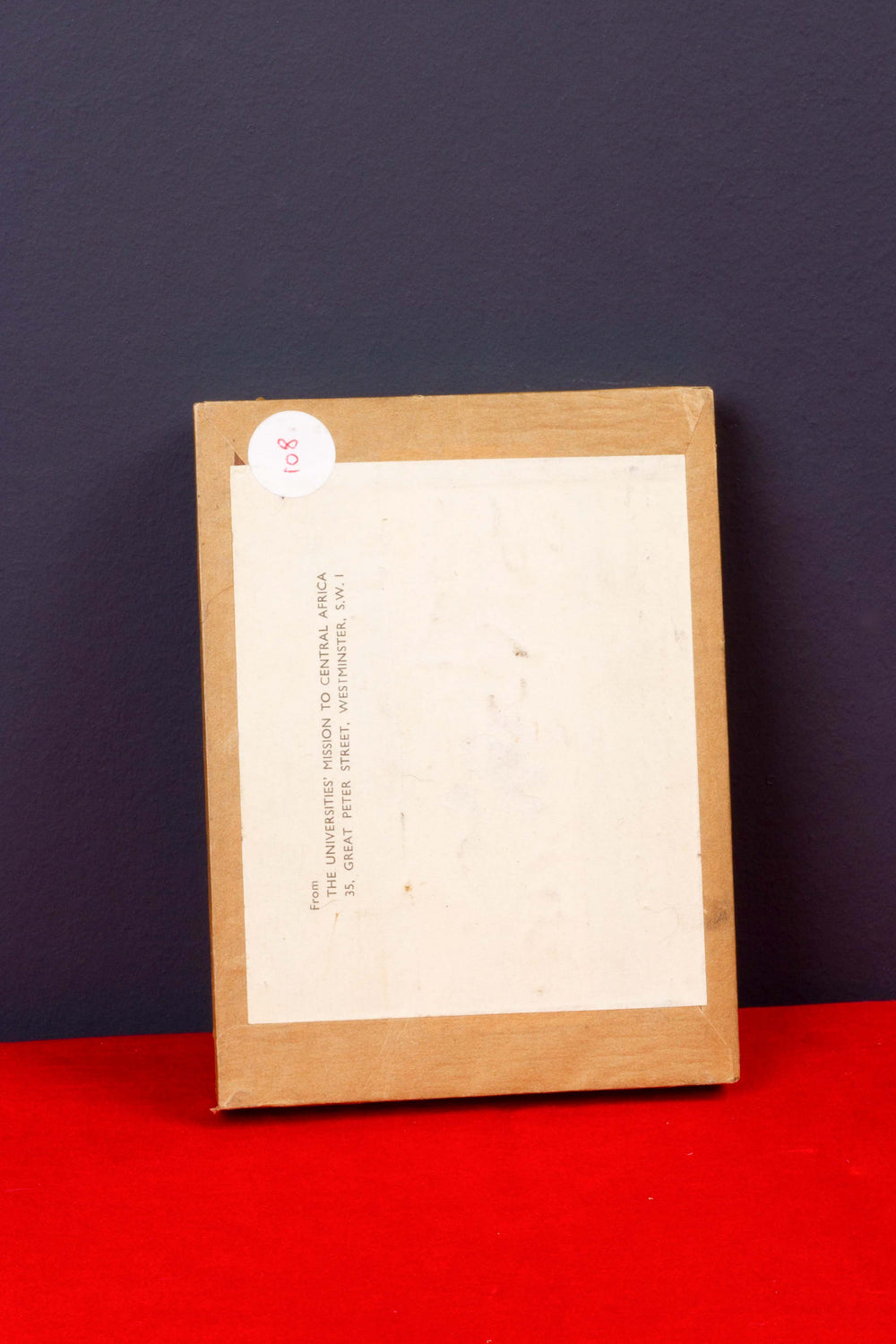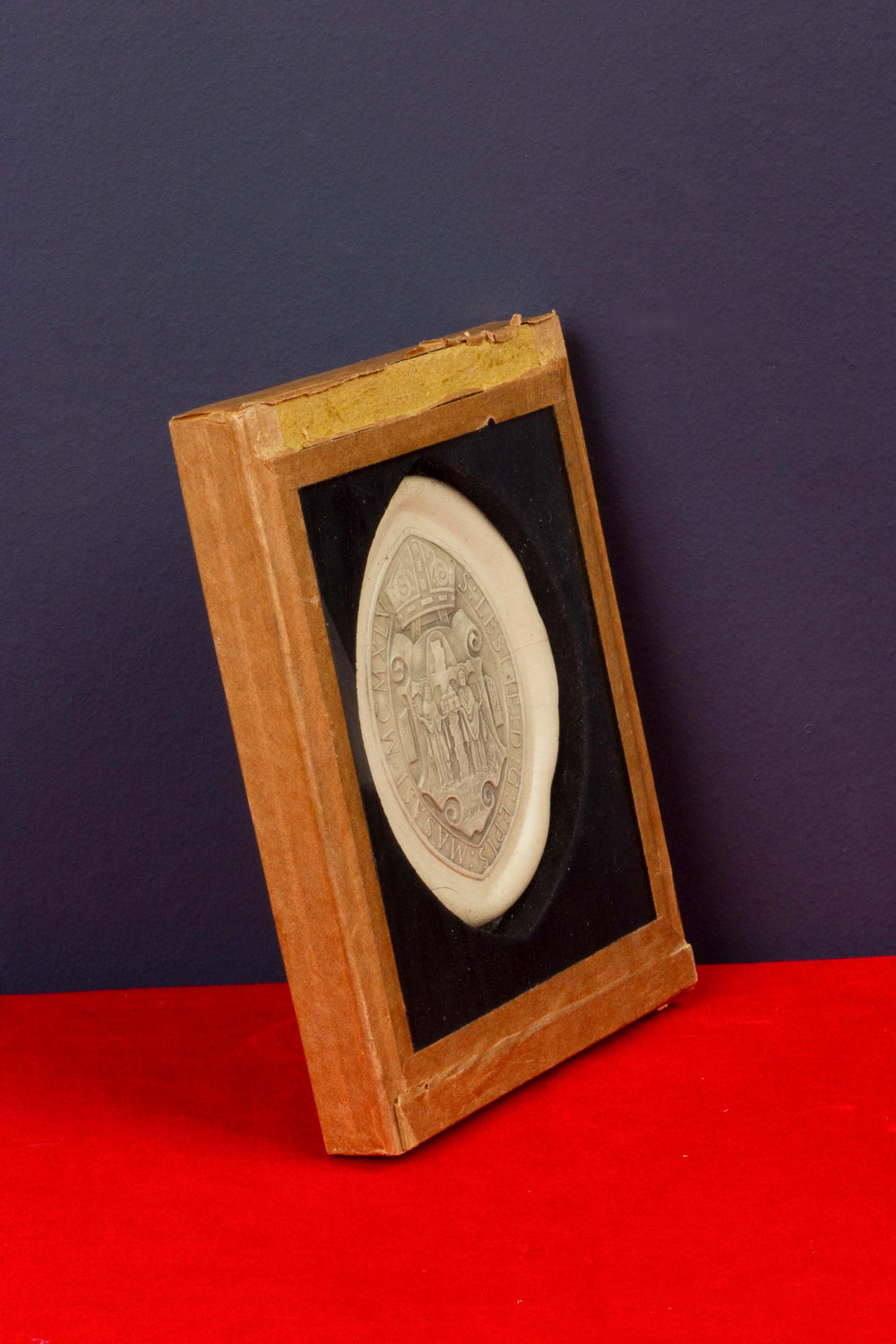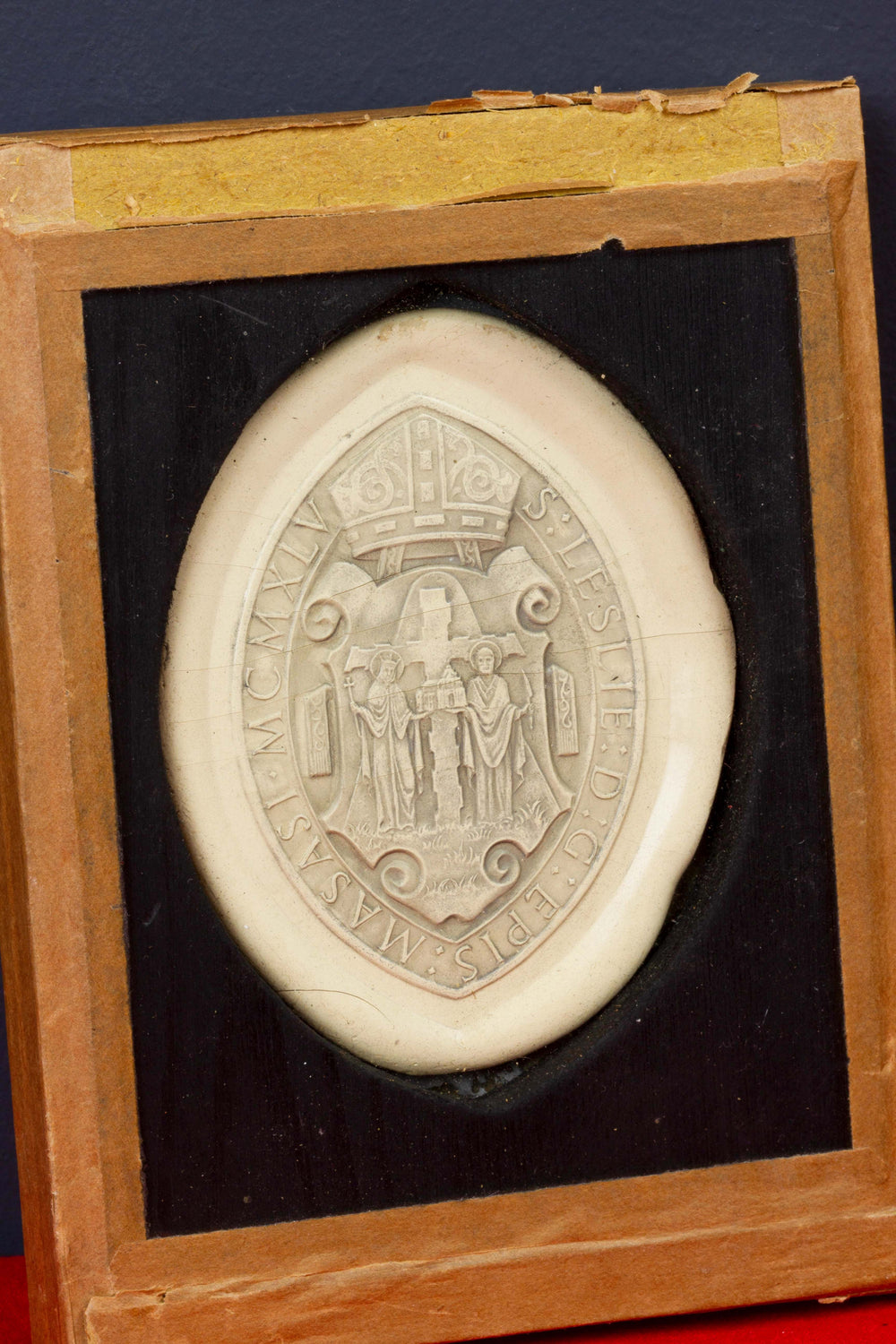 01.
Framed Wax Impression for Leslie, Bishop of Masasi
A rather unusual and rare vintage framed wax impression for the Bishop of Masasi, central Africa, probably by the notable UK sculptor, Cecil Thomas, dated 1945.  
Impression Detail
The simple frame is made of soft wood covered in adhesive tape and on the reverse an original paper label affixed reading: From: THE UNIVERSITIES' MISSION TO CENTRAL AFRICA 35, GREAT PETER STREET, WESTMINSTER SW1
The front of the frame is simply glazed behind which is visible the seal impression.  It is formed by a putty-coloured material, with the impression sooted to produce a rich, 3-dimensional image.  The impression reads:
S: LESLIE: D: G: EPIS: MASASI. MCMXLV
This seal would have been commissioned at the time that Leslie was given the seat of Bishop at Masasi in 1945.  Given that the other impression frames in this series that are also for sale were engraved by Cecil Thomas, it is a fair assumption that this similar seal would have been too.
Impression Specification
Height of frame: 152mm (5.98")
Width of frame: 113mm (4.44")
Depth of frame: 20mm (0.78")
Condition:  In generally very good condition, the glazed panel is intact and damage free.  The frame is solid and secure and the tape covering the wood in very good condition., save for a strip at the top of the picture which seems to have been removed at some point over time.