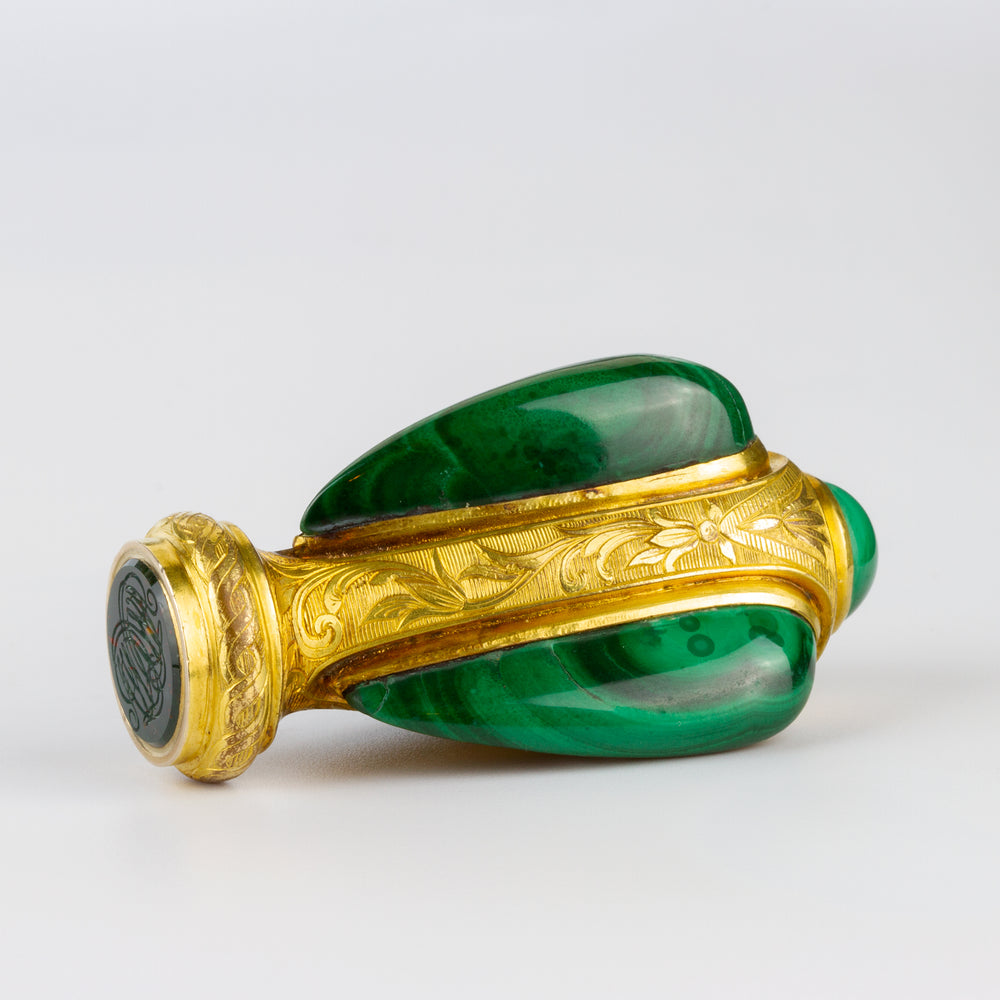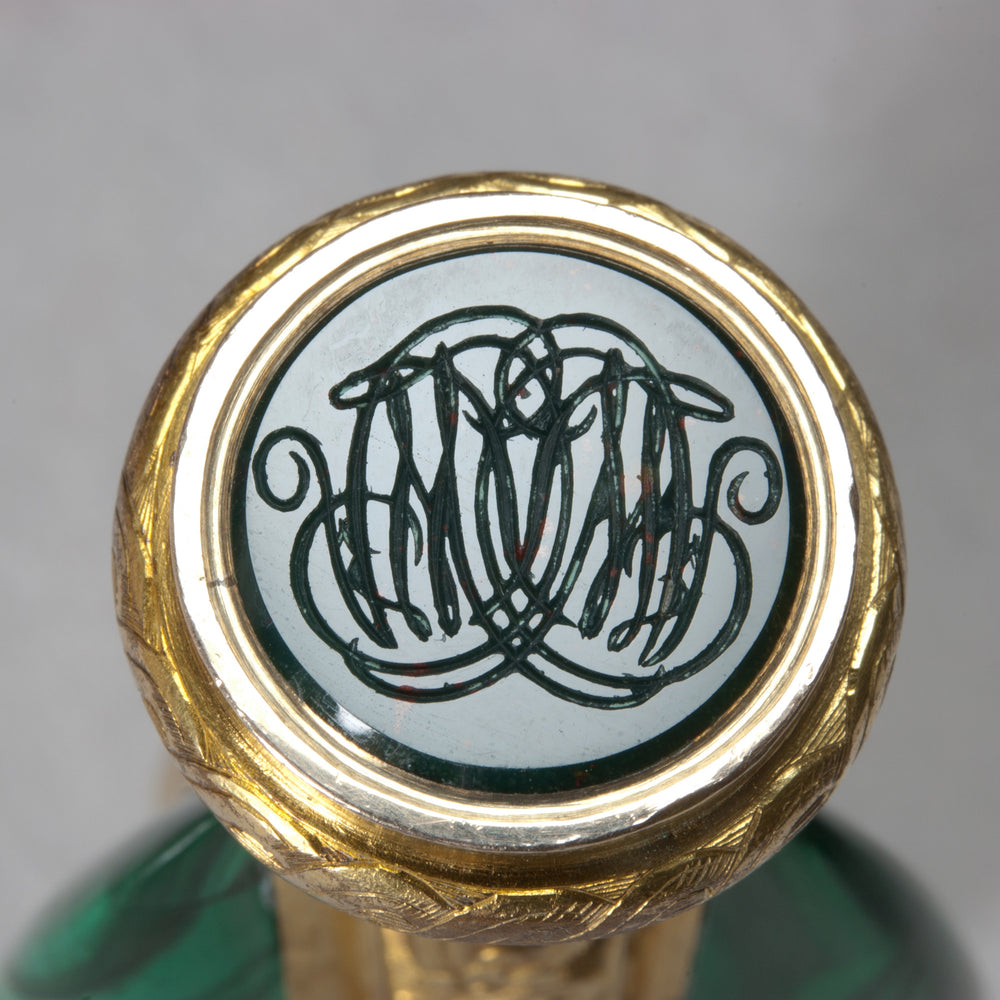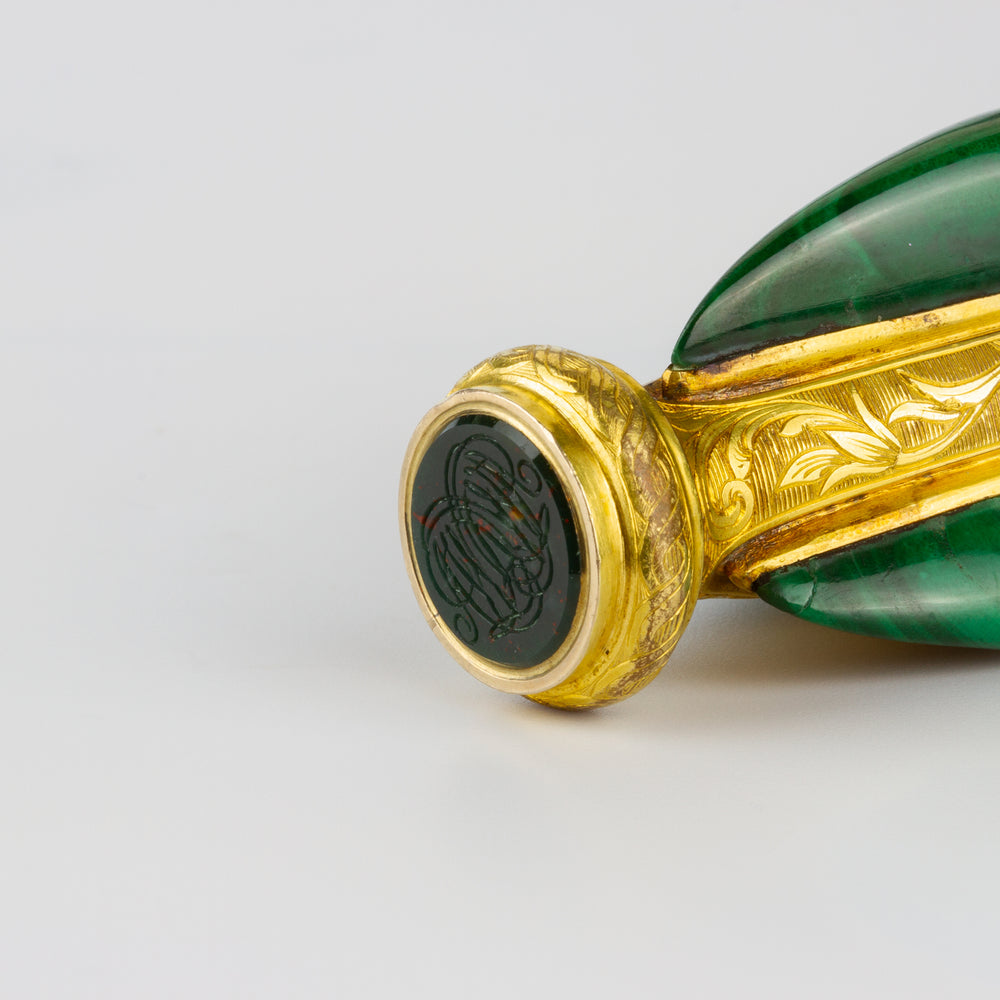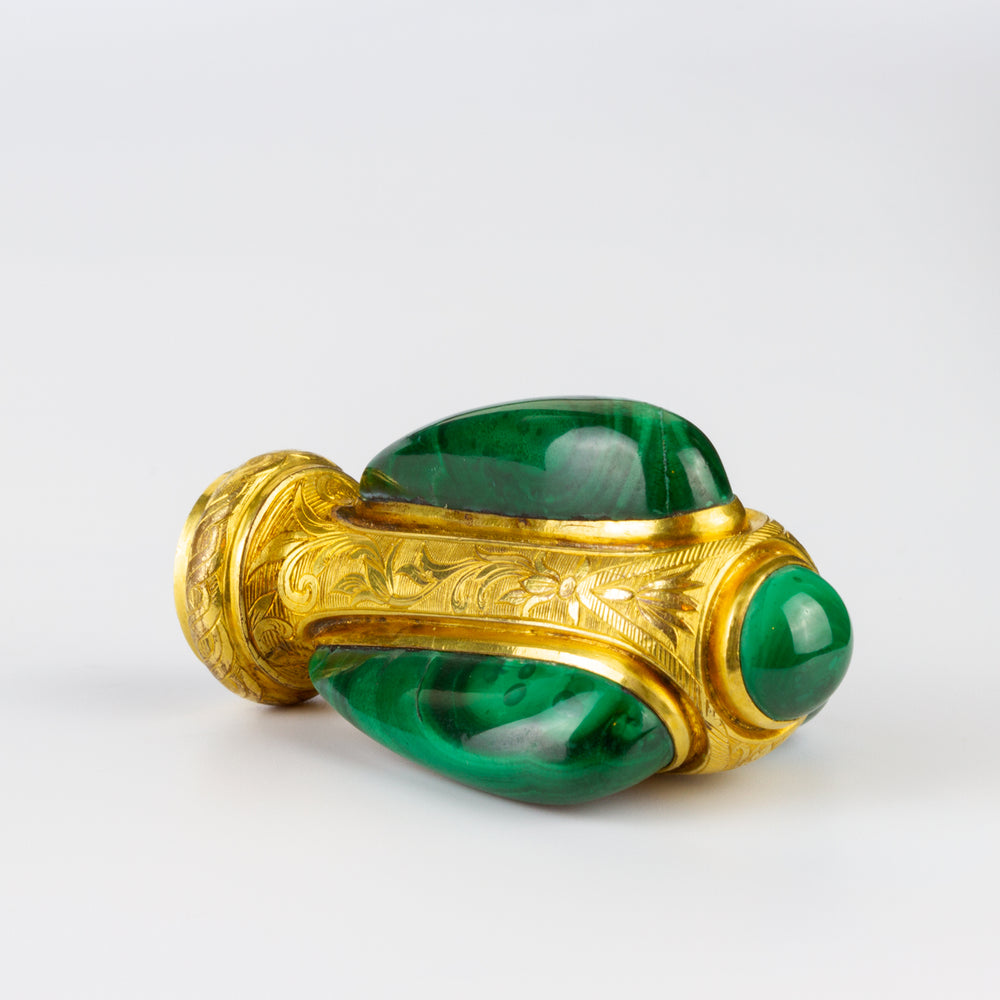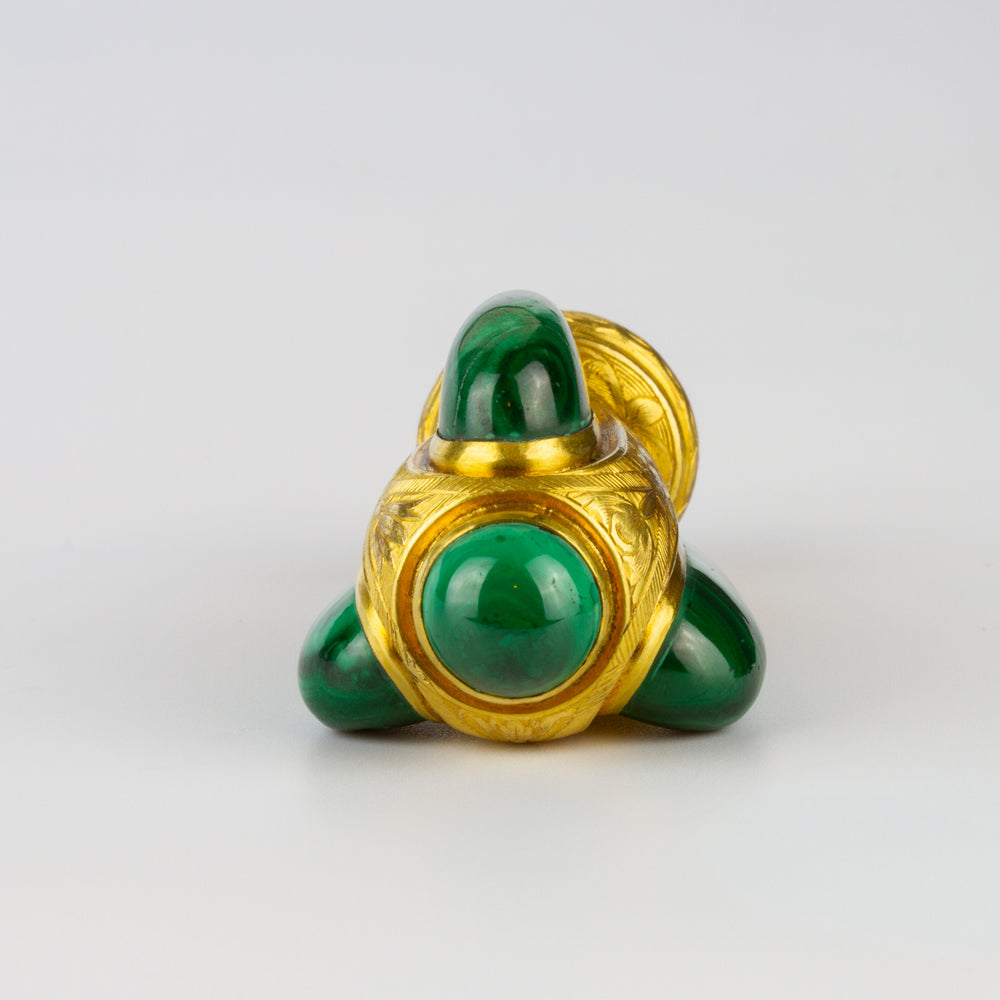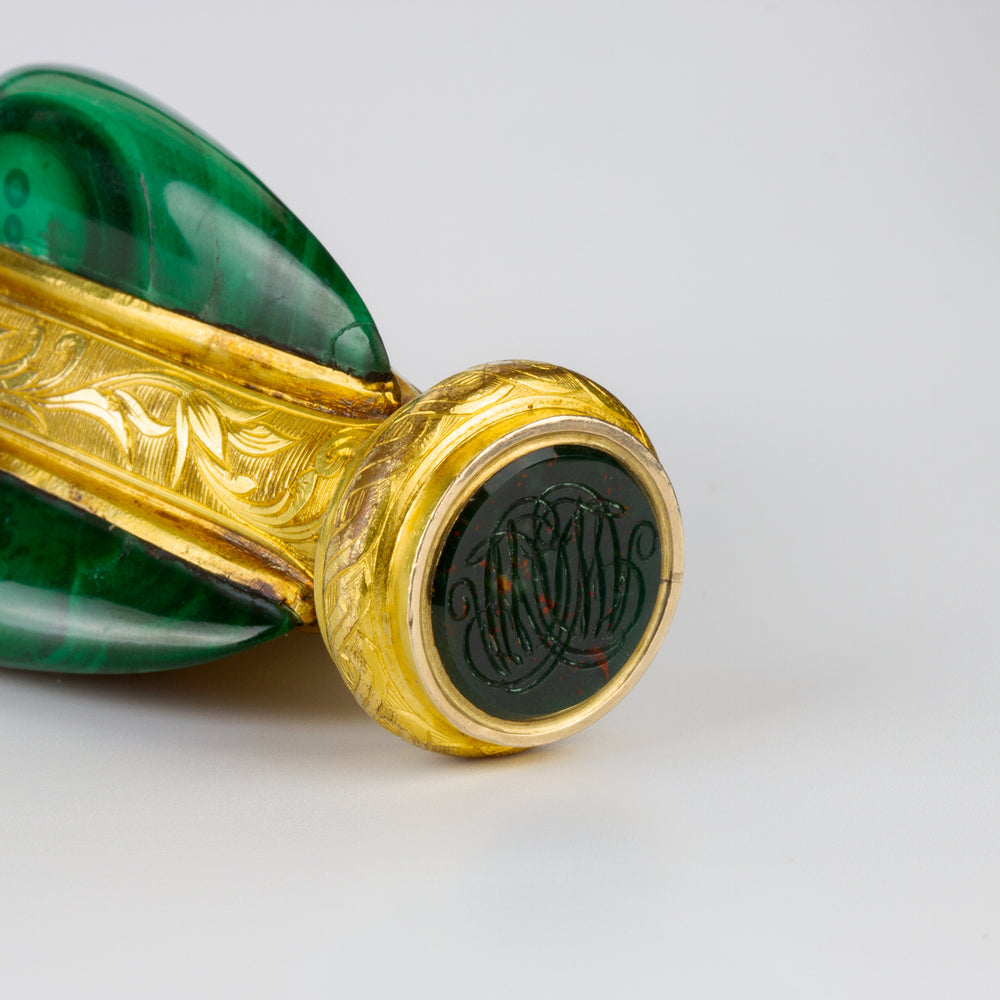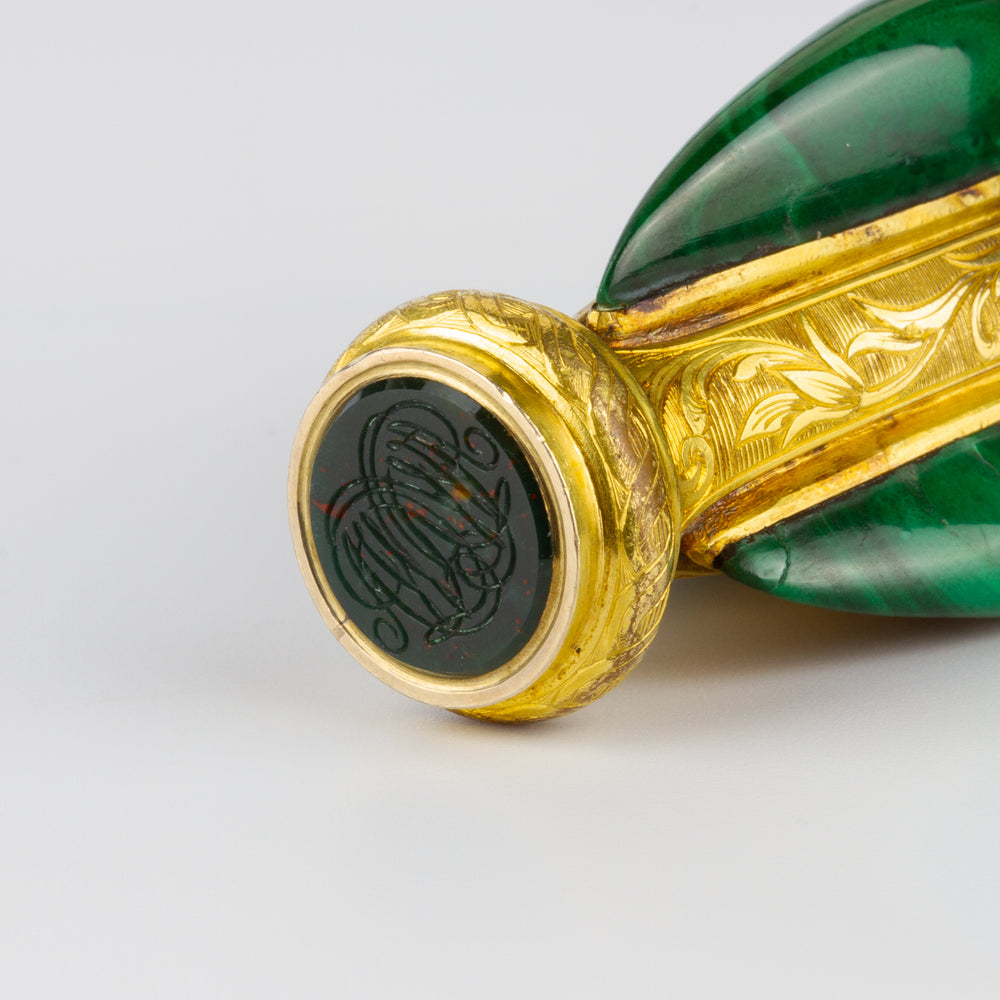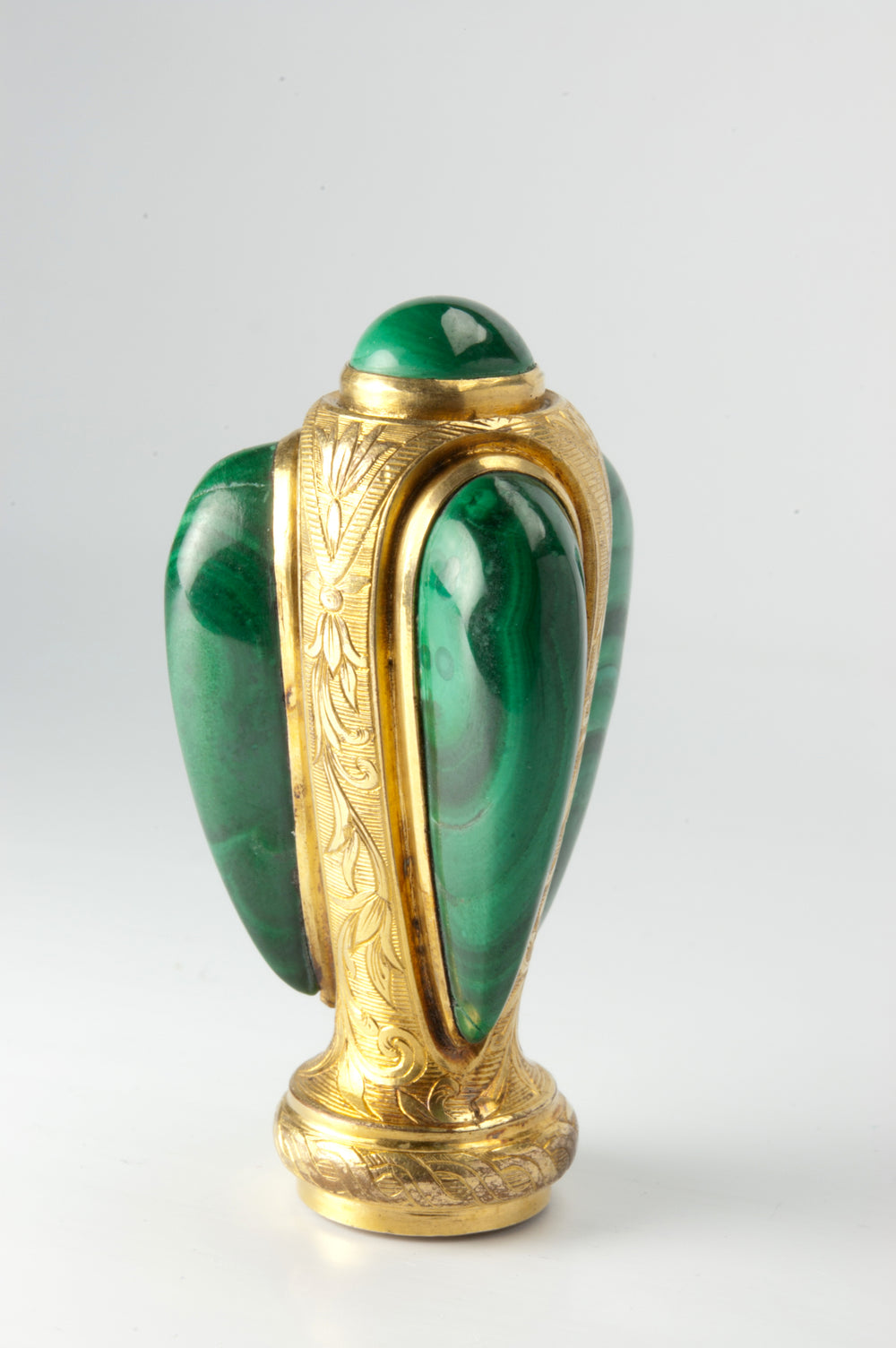 01.
Ormolu and Malachite Desk Seal
 A beautiful and unusual ormolu and malachite personal desk seal with circular cut bloodstone matrix.
Seal Detail
This 19th century, beautiful, personal desk seal is fashioned of ormolu and malachite, the loved triform cabochon malachite handle intersected by foliate engraved ormolu mounts above the circular bloodstone matrix, cut with a personal cypher.
Seal Specification
Height 60mm (2.36")
Diameter of matrix  16mm (0.62")
Weight 60g (2.11oz)