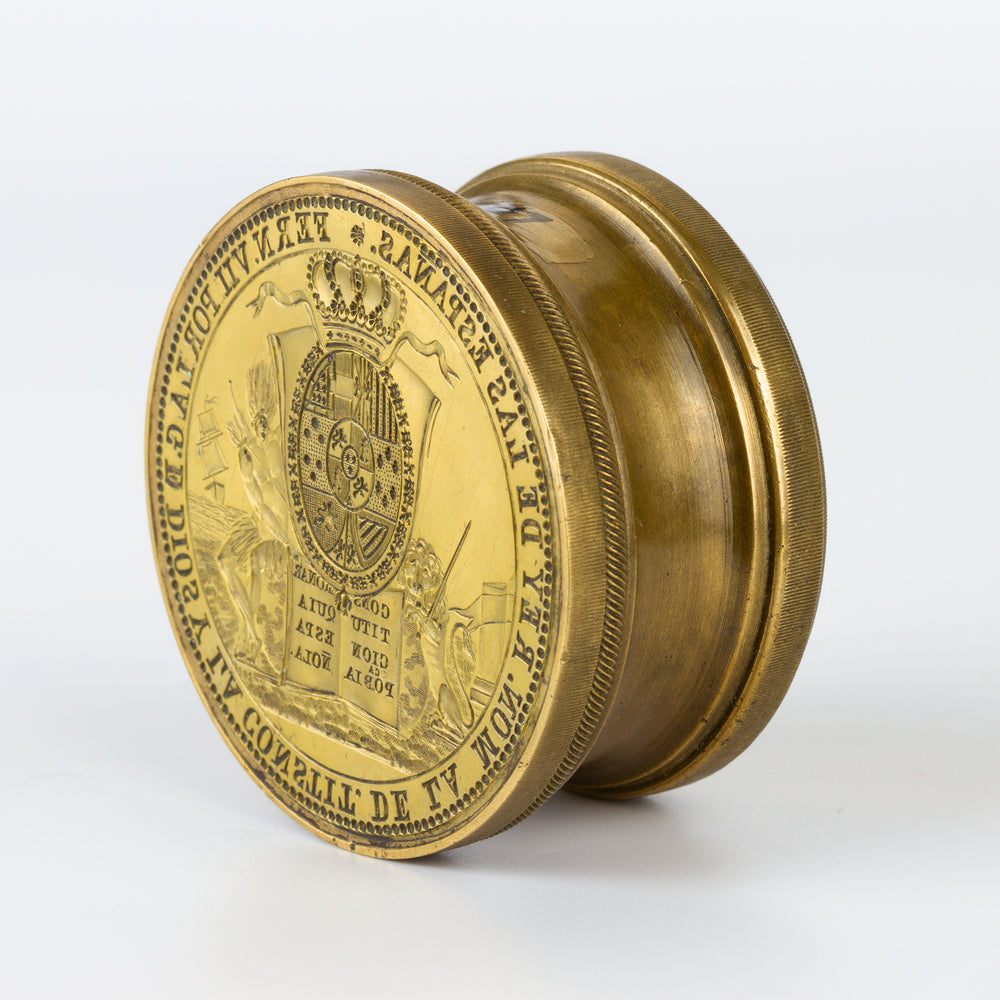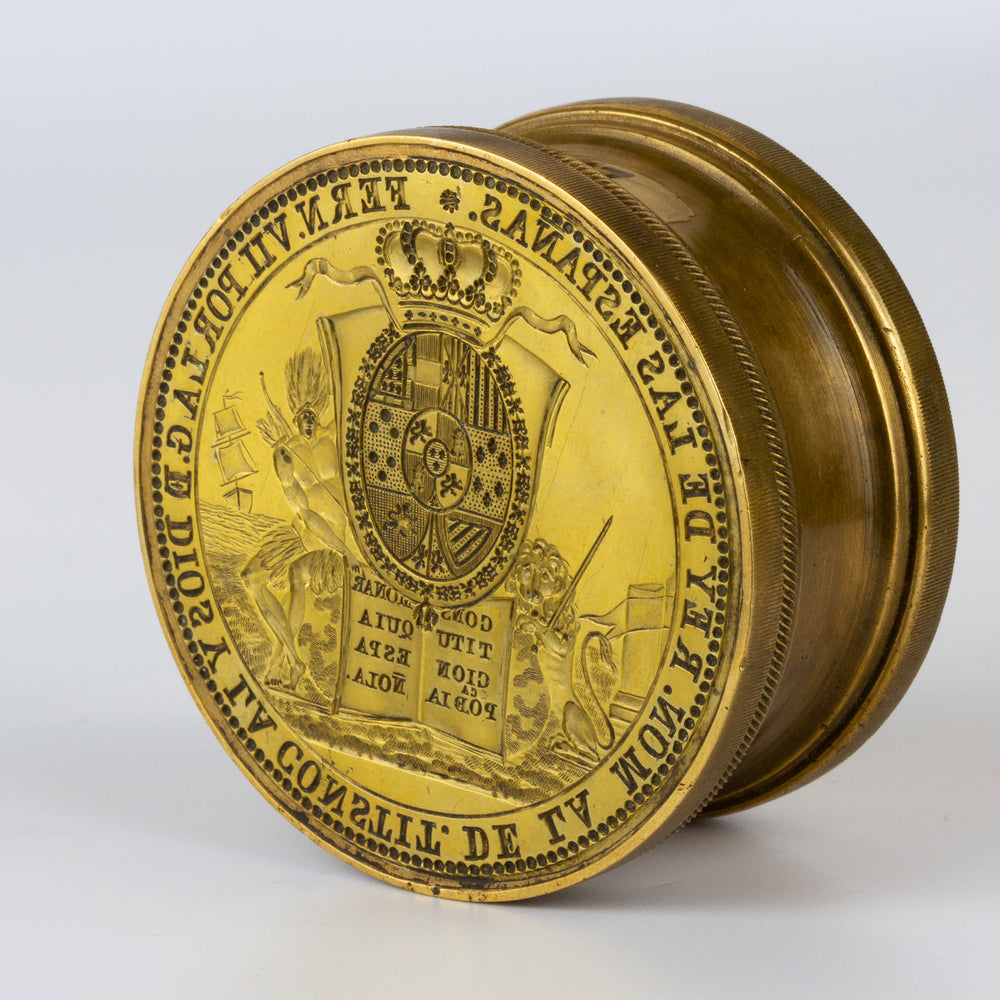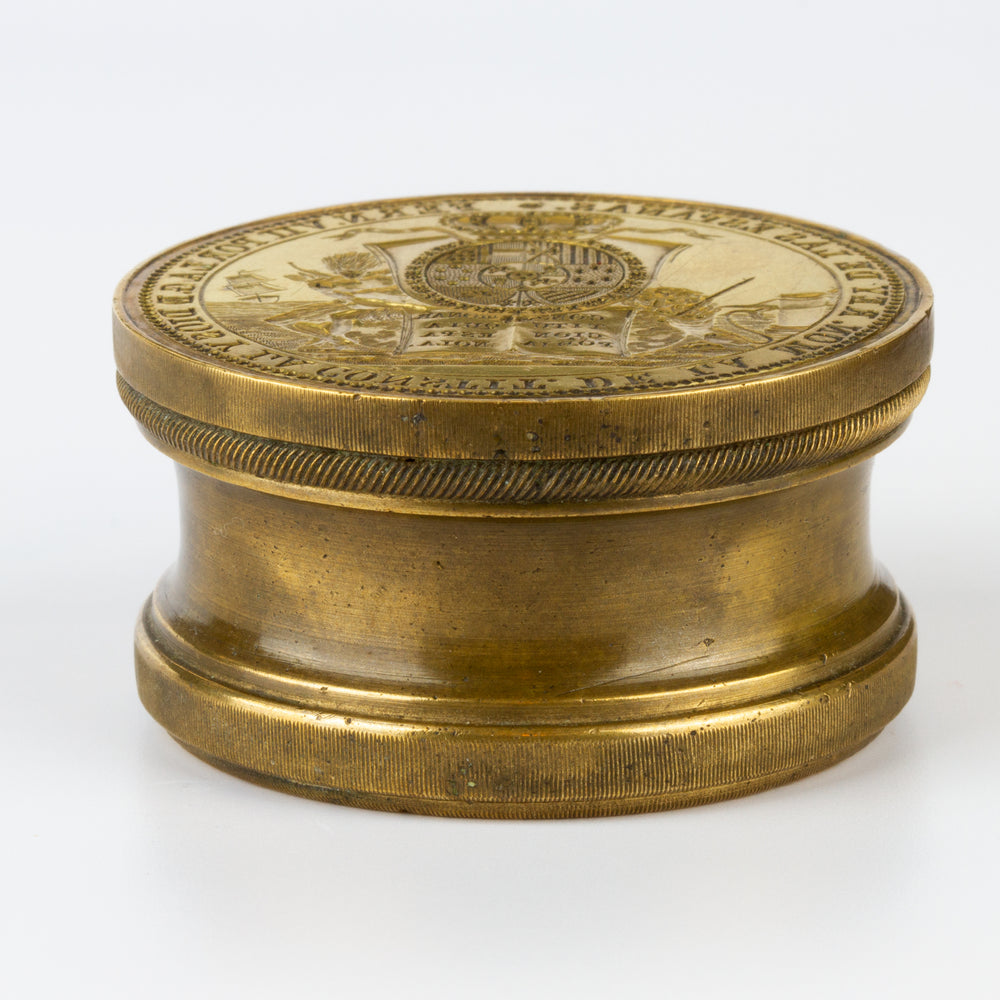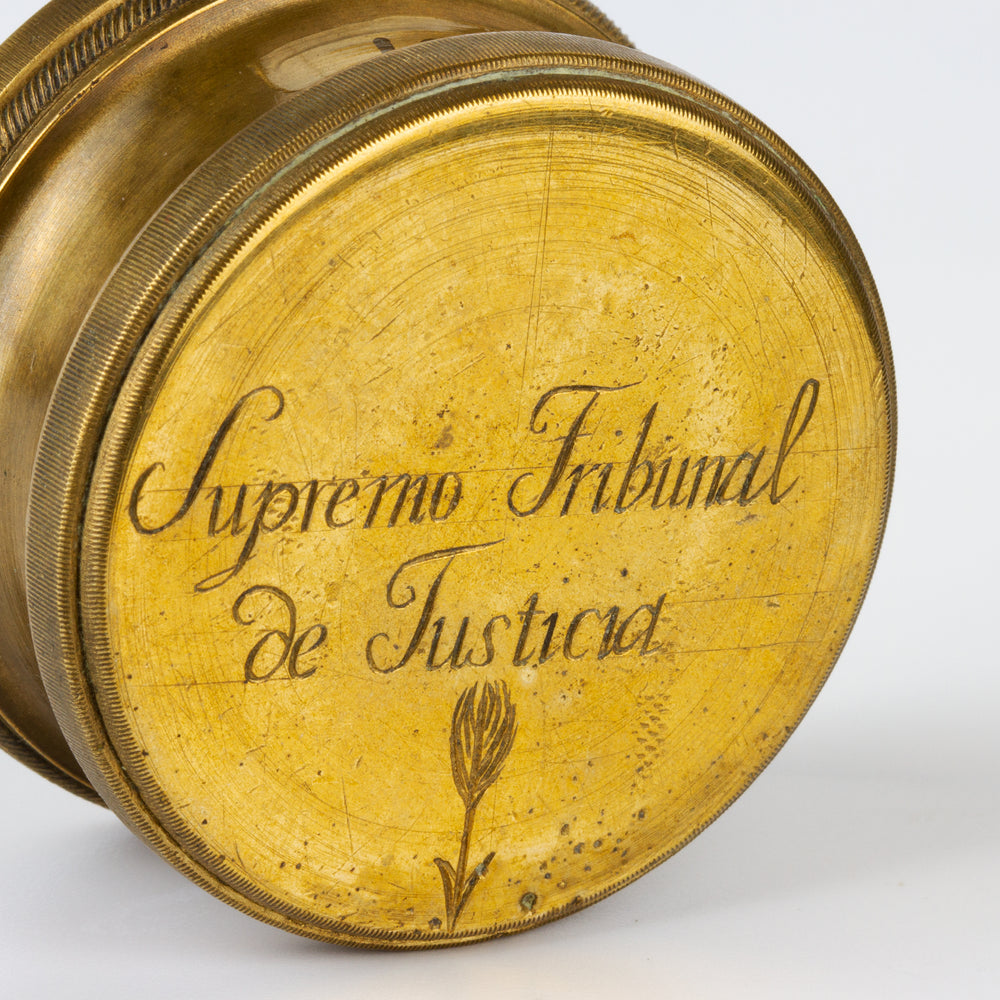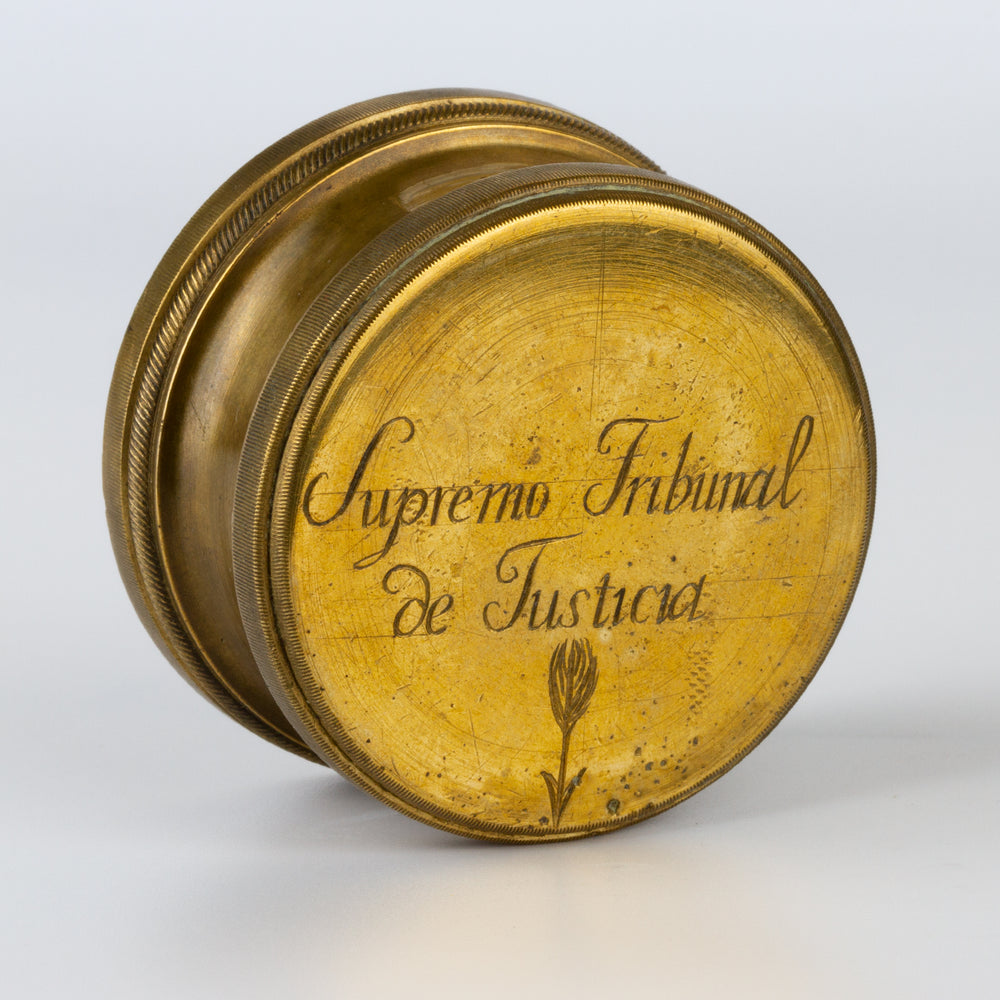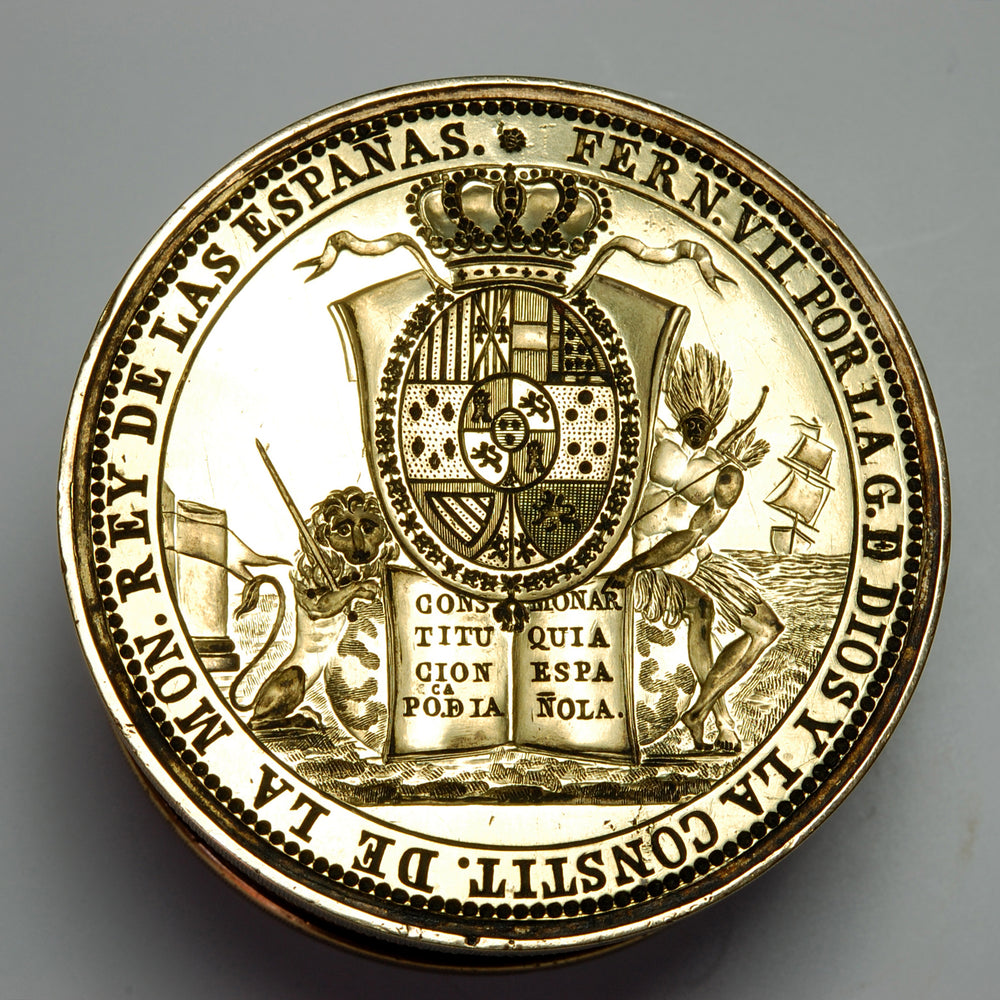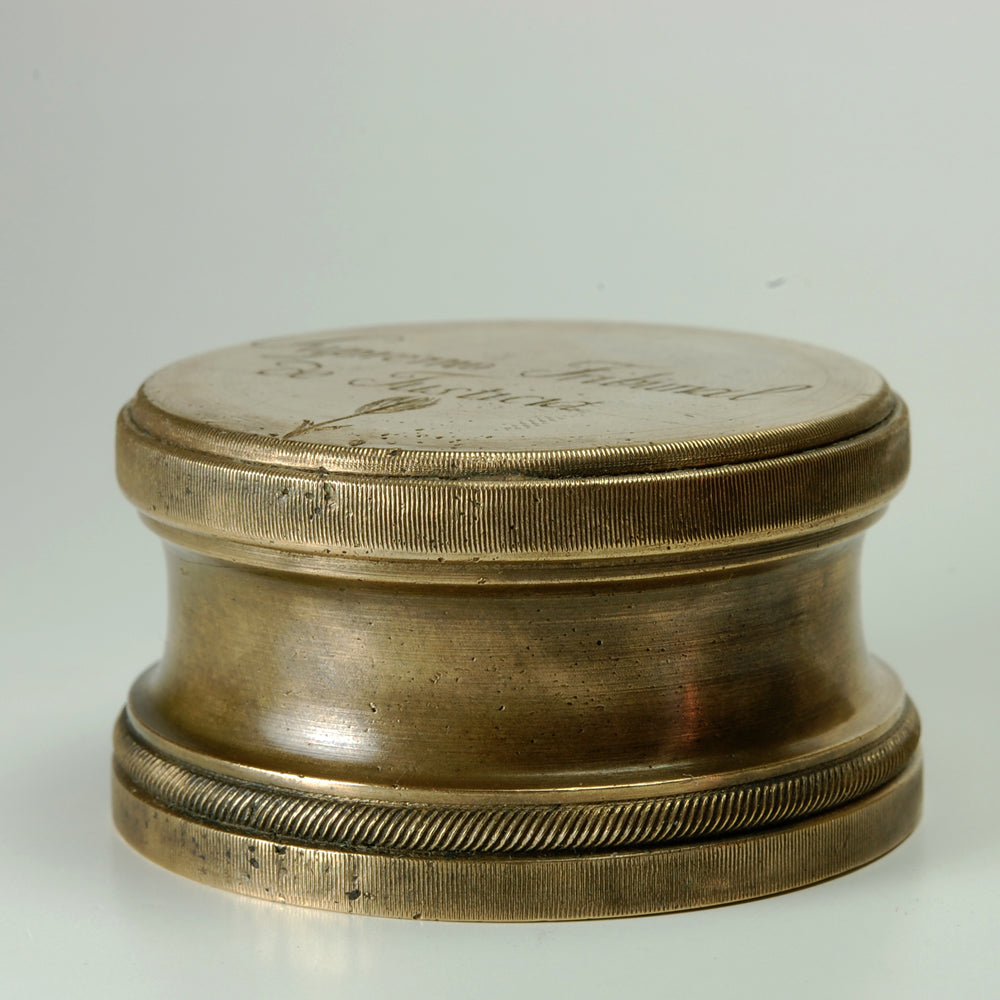 01.
Ferdinand VII Bronze Legal Desk Seal
A heavy and significant brass/bronze desk seal of very fine quality engraving and detail dating to circa 1800 relating to the Supreme Tribunal Court of Spain.
Seal Detail
This is a superb example of a heavy brass/bronze legal desk seal, made during the reign of Ferdinand VII of Spain (1784-1833).  Featuring some very attractive attention to detail design elements, this seal comprises a squat cylindrical form with machined edging, the top beautifully engraved with pointing arrow and the inscription:

Supremo Tribunal de Justicia
whilst the reverse is very finely engraved with a marvellous matrix of central royal Spanish arms under Spanish royal coronet together with pastoral and naval scene and supporters.  A beautifully executed engraving work that has depth coupled with fineness.  Within a lined border is a circumscription reading:
FERN.VII PORLAG.GE DIOS Y LA CONSTIT. DE LA MON. REY DE LAS ESPANAS. 
Seal Specification
Height 29mm (1.14")
Diameter of matrix  55mm (2.16")
Weight 477g (16.82oz)