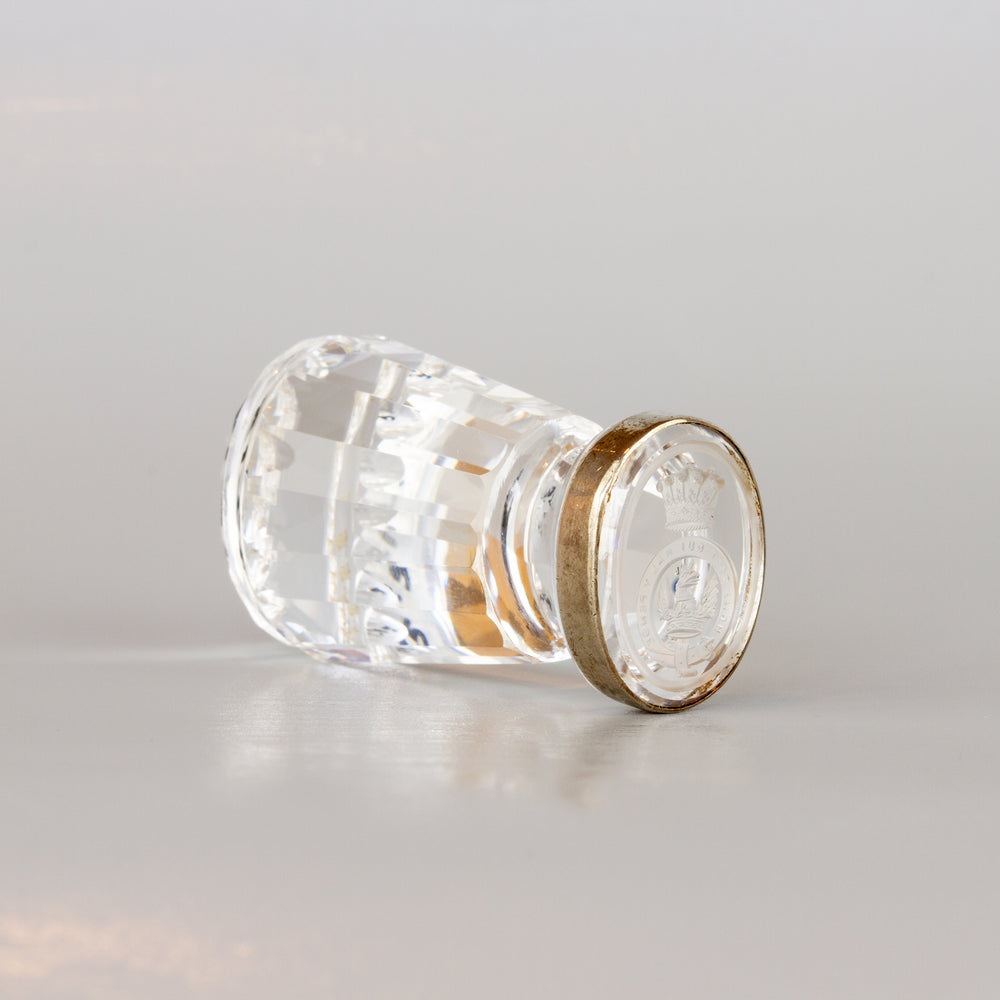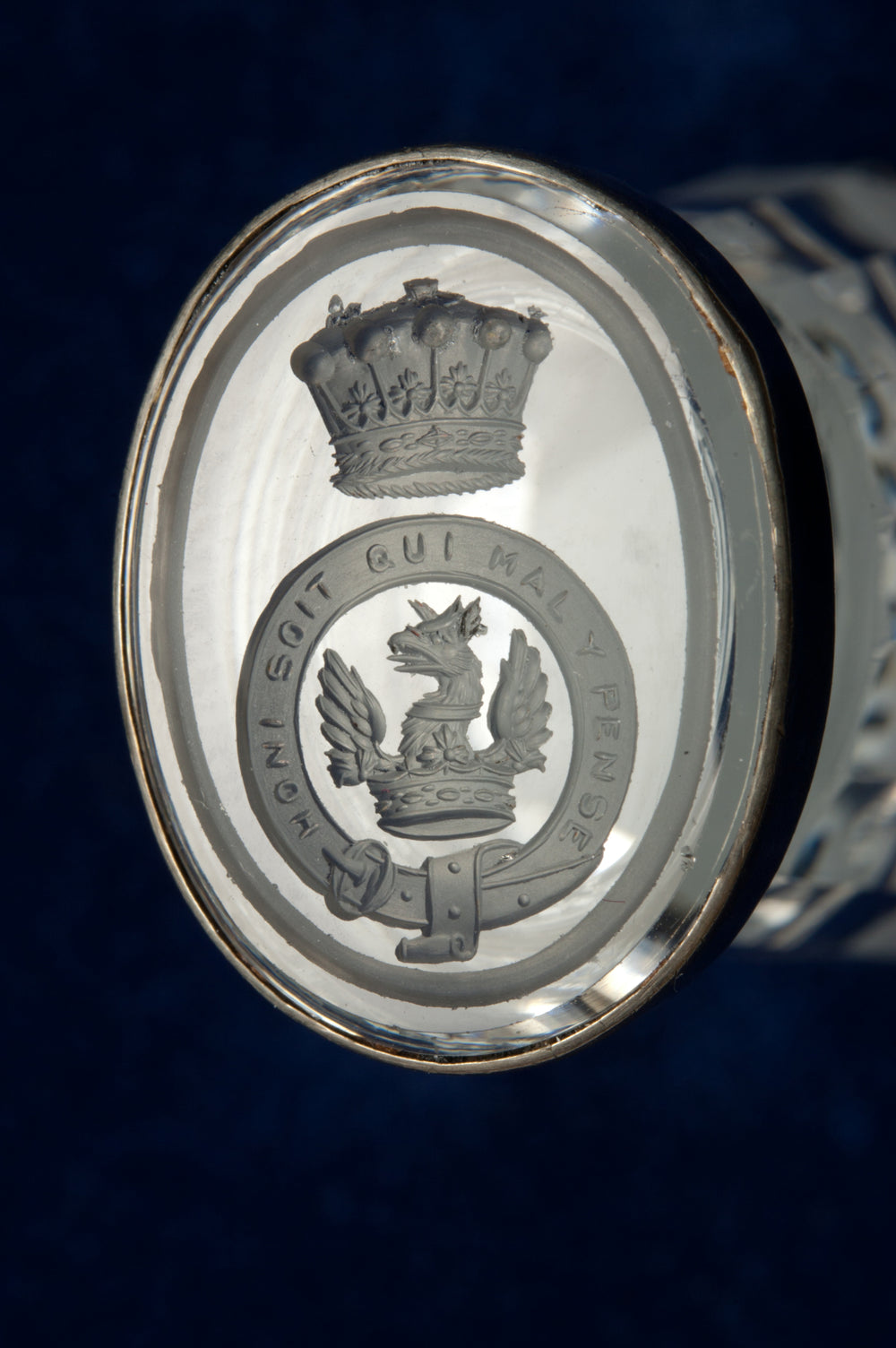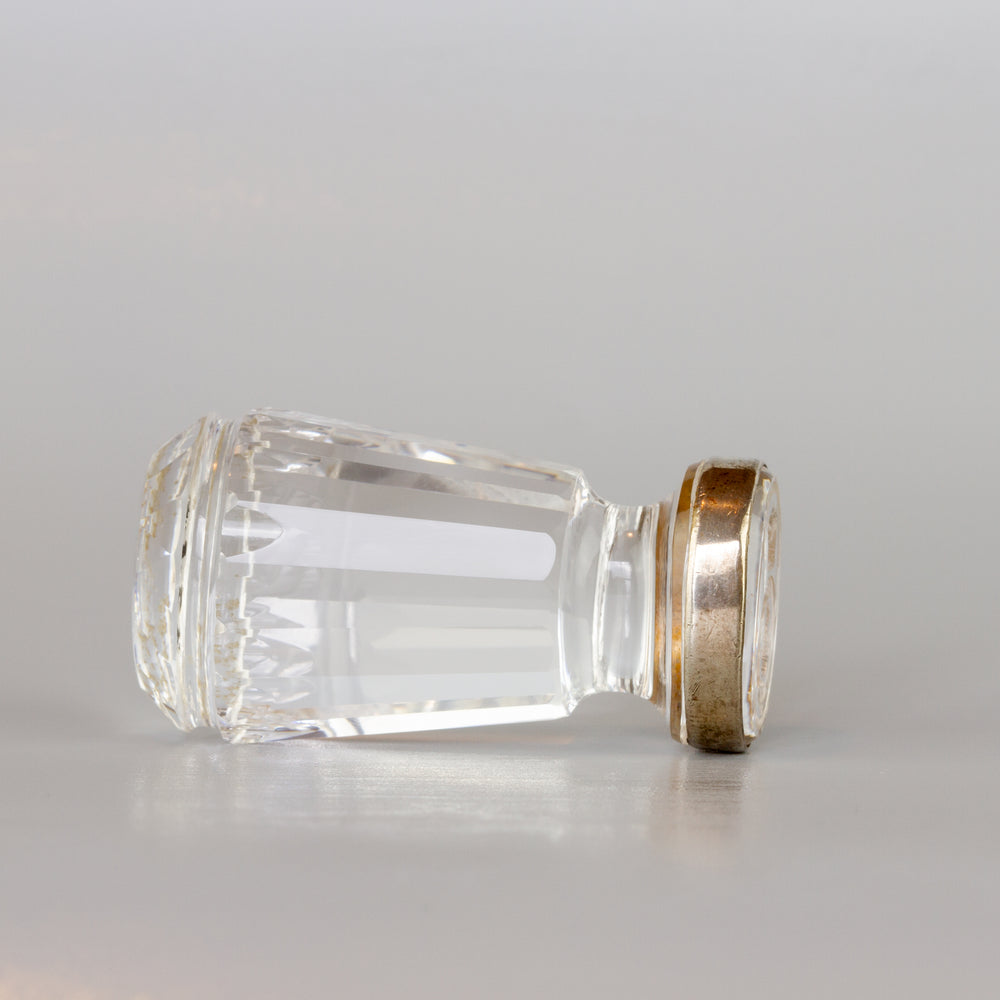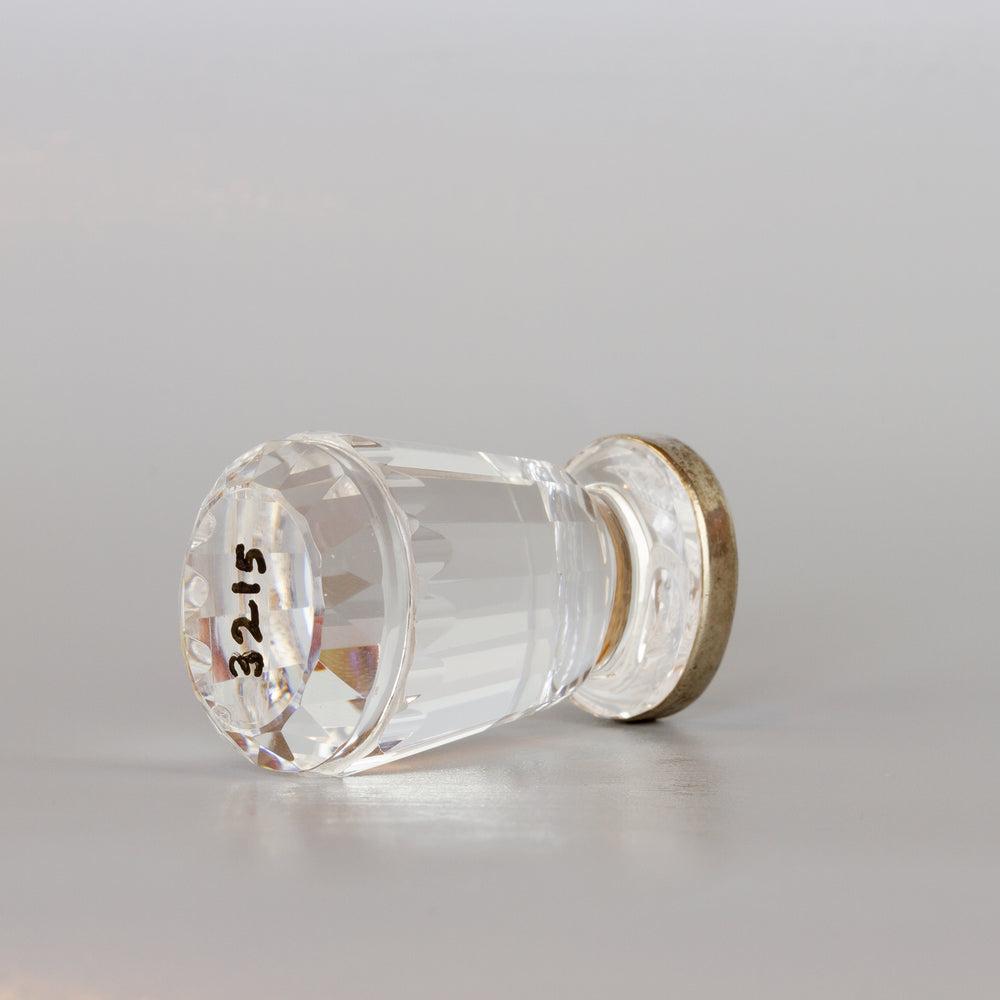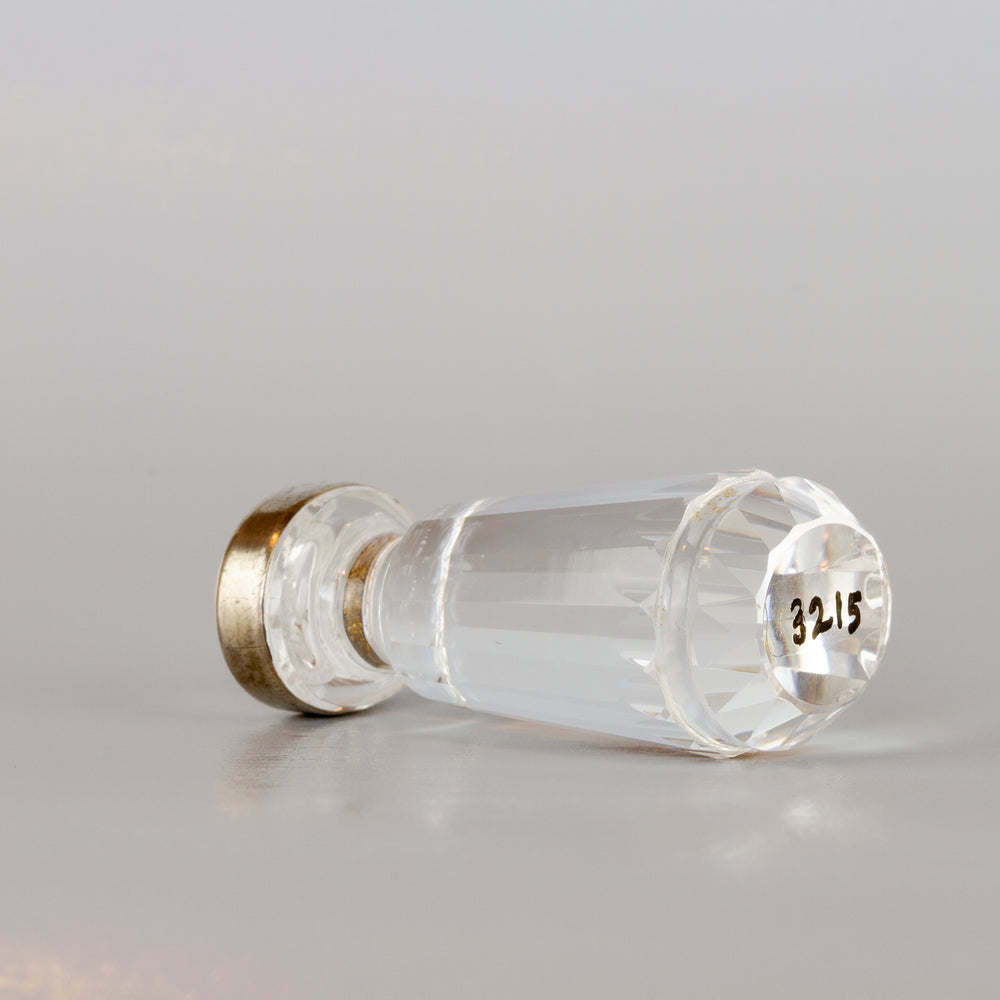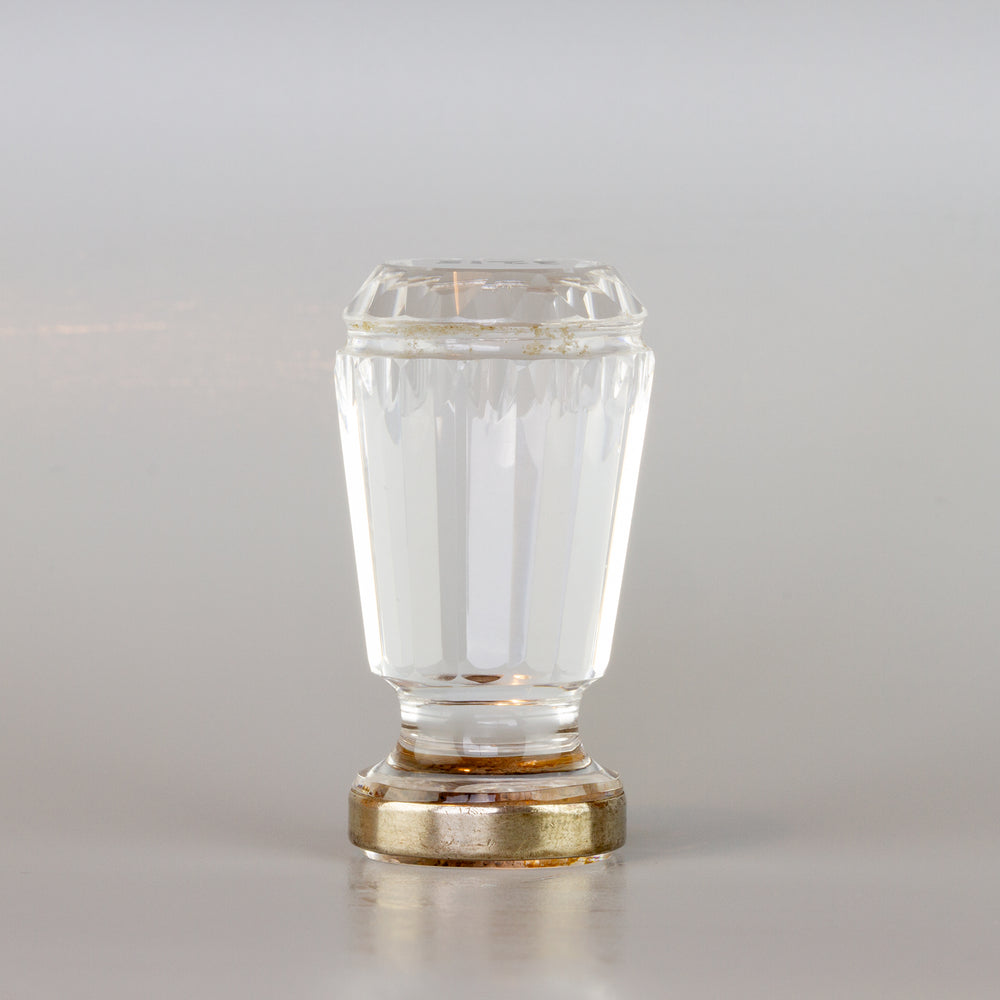 01.
19th Century English Earl Crystal Hand Seal
Seal Detail
The beauty of this seal lies in its multifaceted integral crystal handle, which reflects the light and gives a sparkling quality to its function. The edge of the top is cut in alternate triangular facets, atop a ridge beneath which the main handle is of fluted form and leads to an oval matrix protected by a metal band around the rim. The matrix is engraved with a crest within a motto belt under an Earl's coronet, the crest features a Griffin within a coronet and the motto reads: HONI SOIT QUI MAL Y PENSE 

Overall, the condition is superb with only a few tiny flea bites only visible with the aid of a loupe.
Seal Specification
Height 50mm
Diameter of matrix  18 x 23mm
Weight 45g