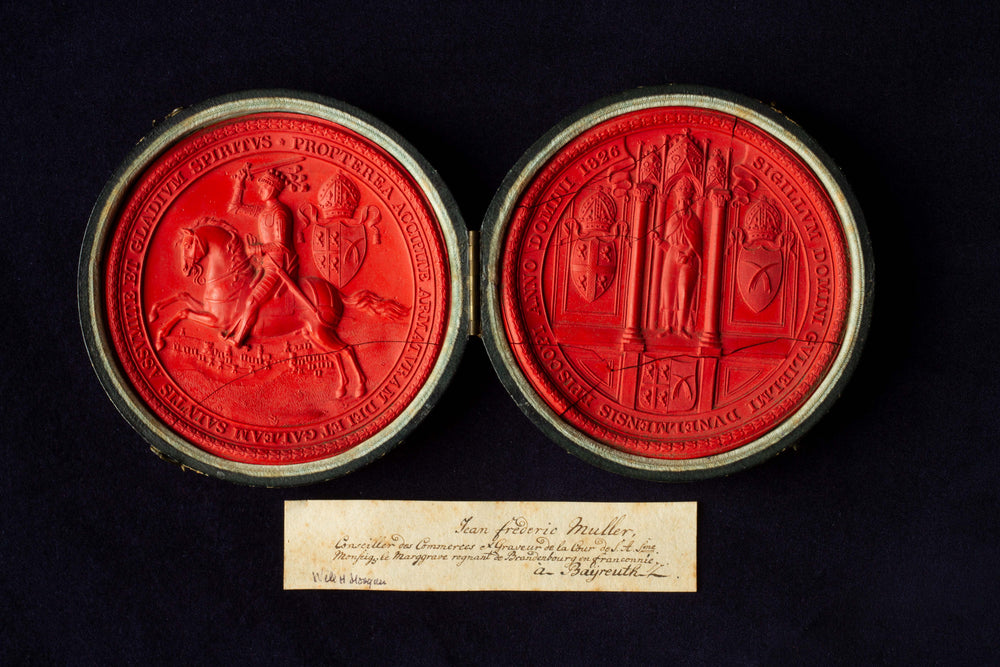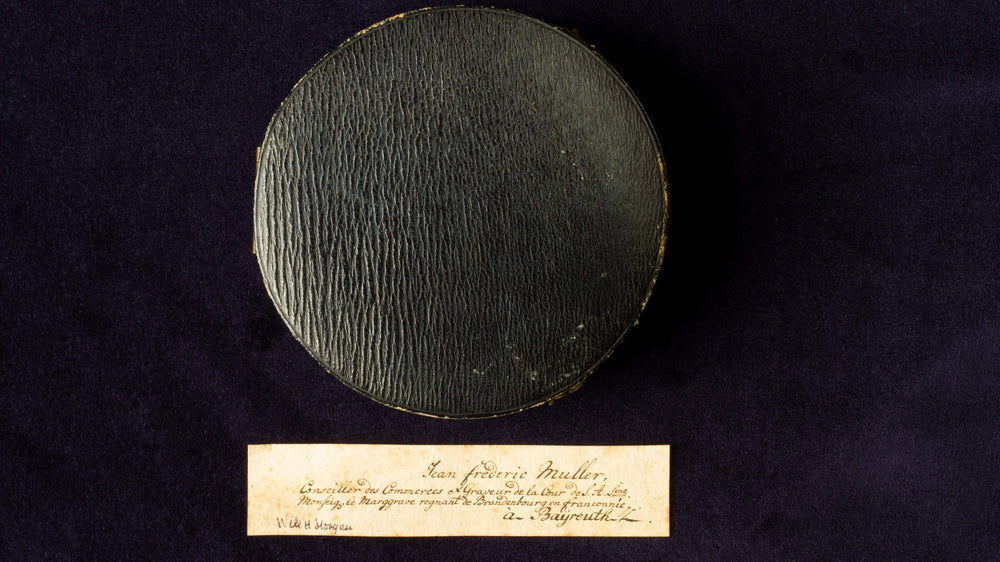 01.
Cased Wax Impression - Bishop of Durham
A rather impressive set of wax impressions set in a black leather case, relating to the Bishop of Durham, in superb original condition with minimal aged cracking.  The quality of the impressions is outstanding and is testament to the quality of the original steel seal that they would have undoubtedly have been taken from.  This is particularly evident in the detail shown in the central figure of the knight on horseback in one impression, and the ecclesiastical scene with central figure in the other impression.
Desk Seal History
Right hand impression reads:

SIGILLVM DOMINI GVLIELMI DVNELMENSIS EPISCOPI ANNO DOMINI 1826
Left hand impression reads:
PROPTEREA ACCIPITE ARMATVRAM DEI ET GALEAM SALVTIS ASSVMITE ET GLADIVM SPIRITVS
The date given in the impression of 1826 is the date that the Bishop was inducted.
Desk Seal Specifications
Diameter of red wax impression: 9.7cms (3.81")
Weight: 116g (including black leather case)  (4.09oz)