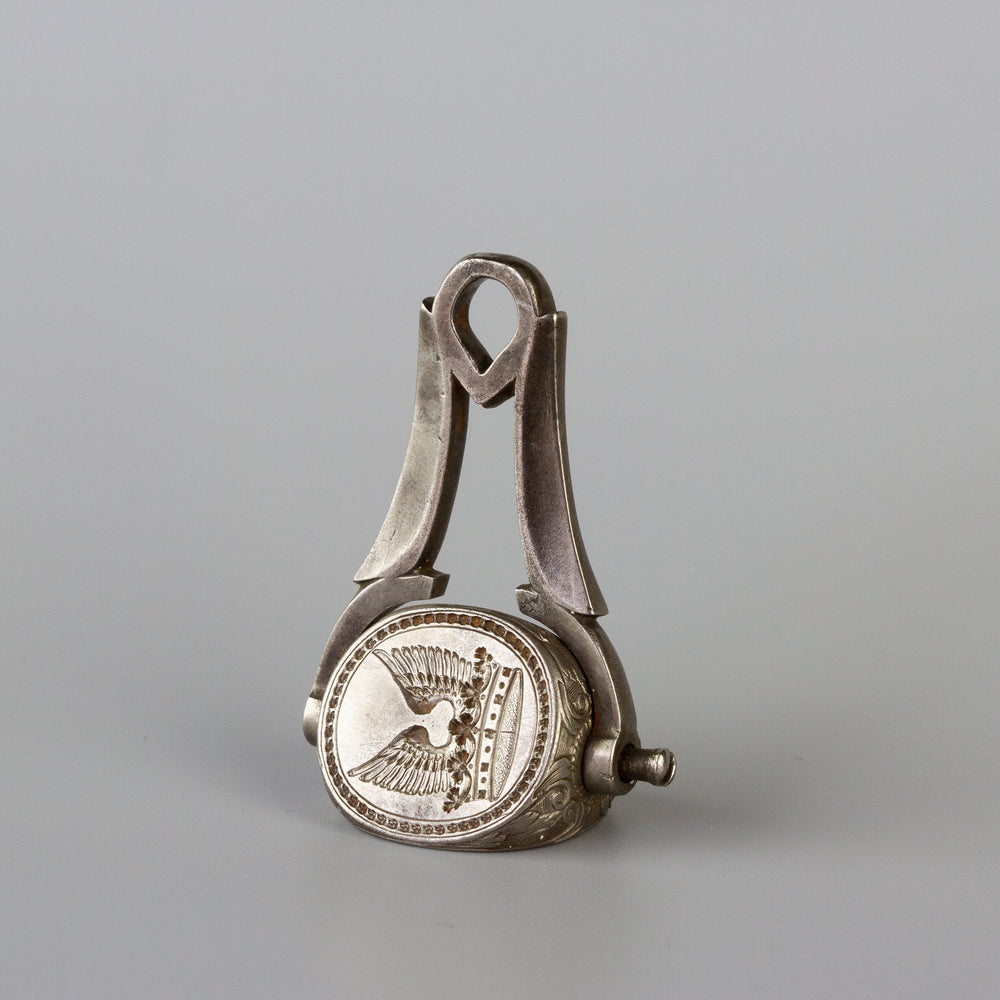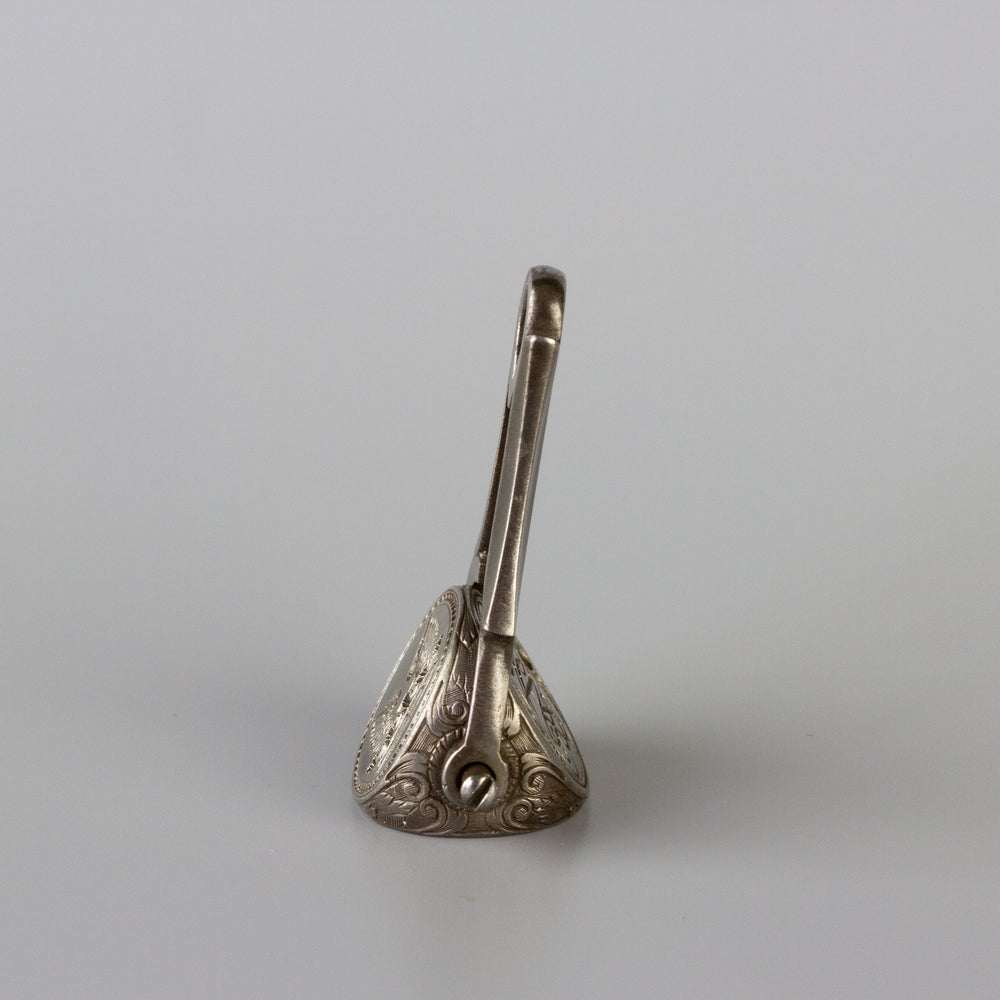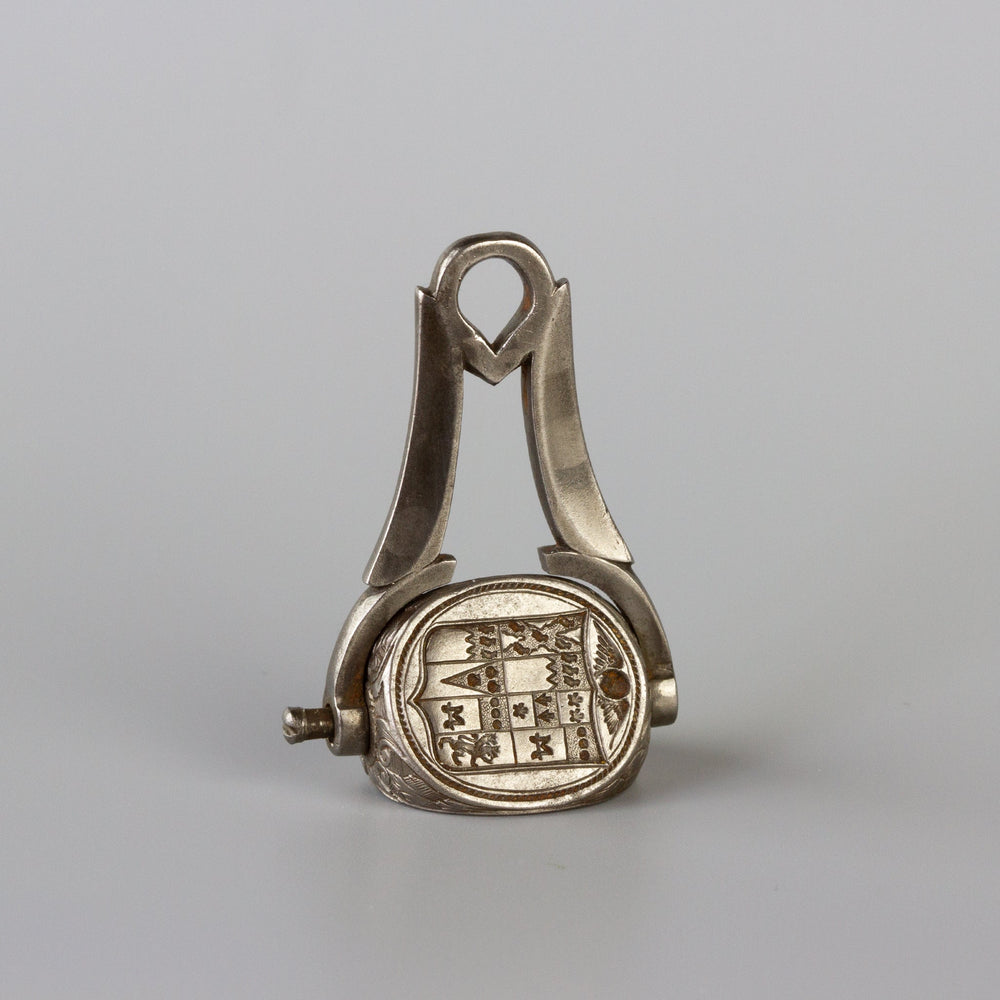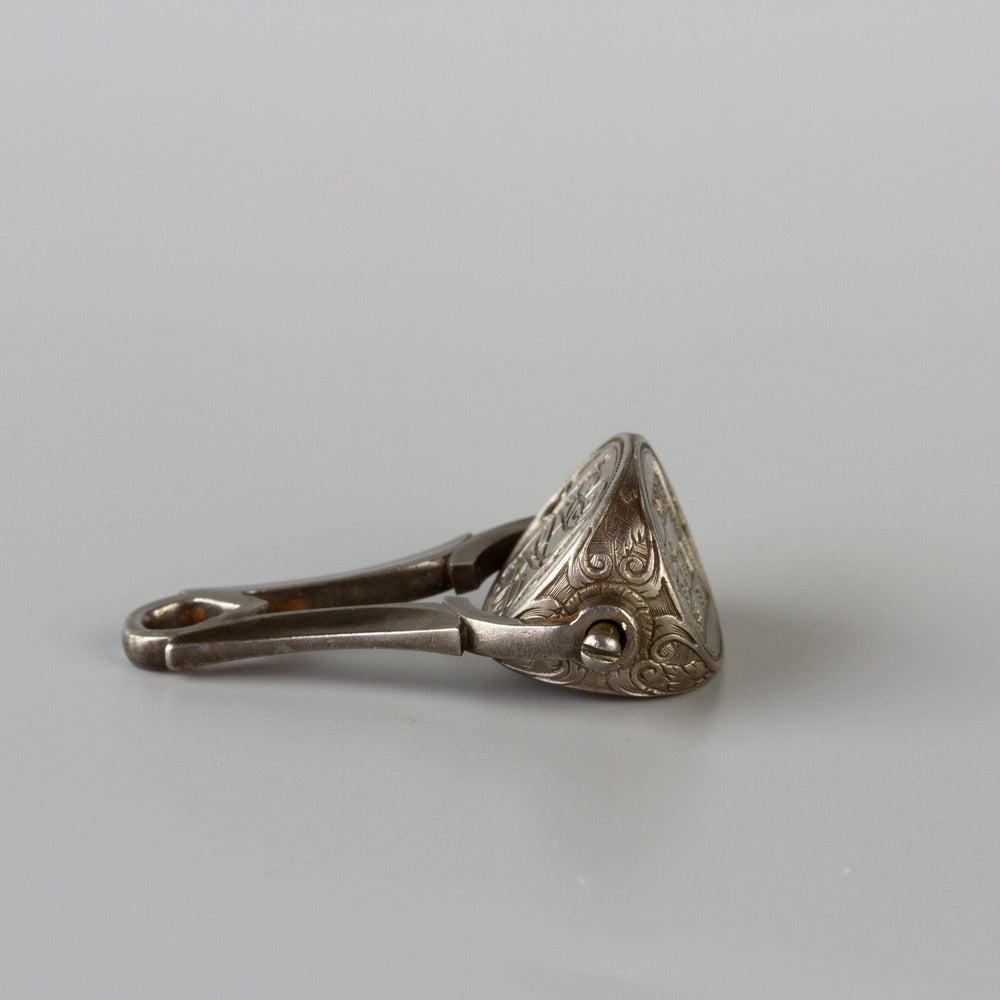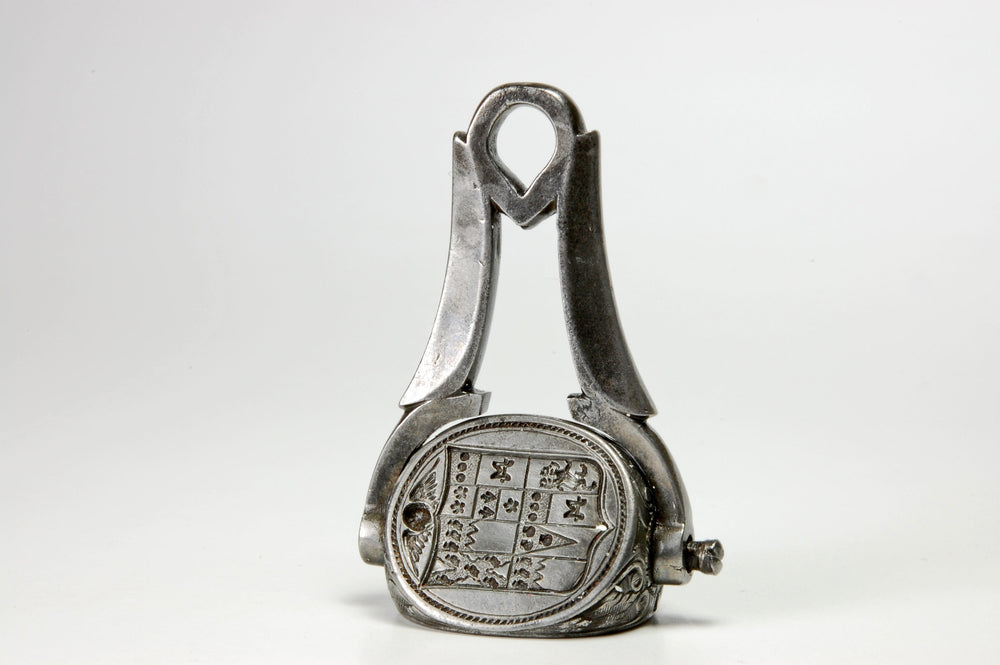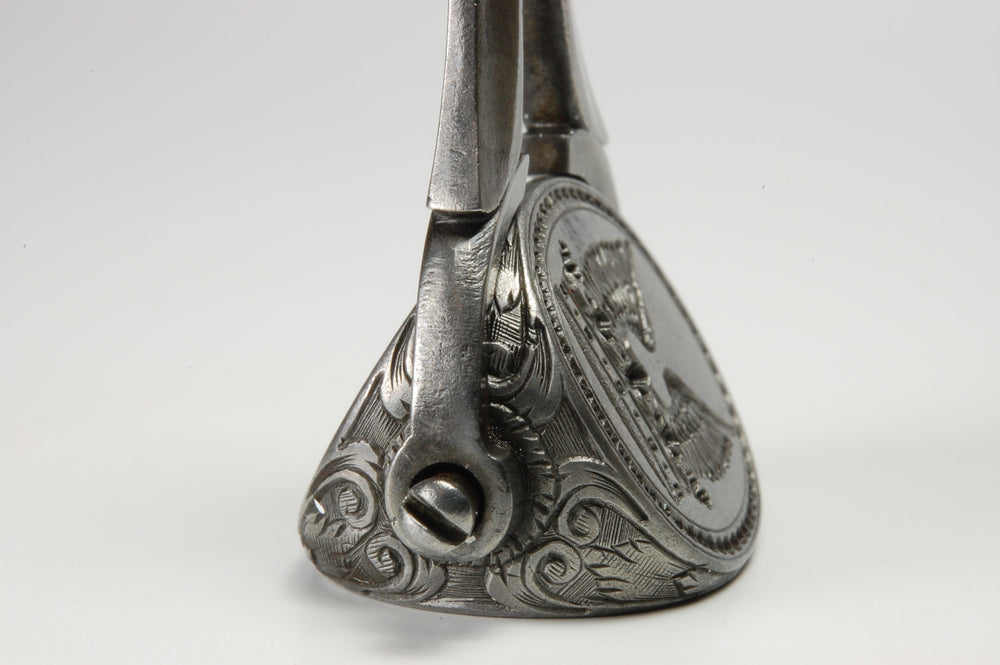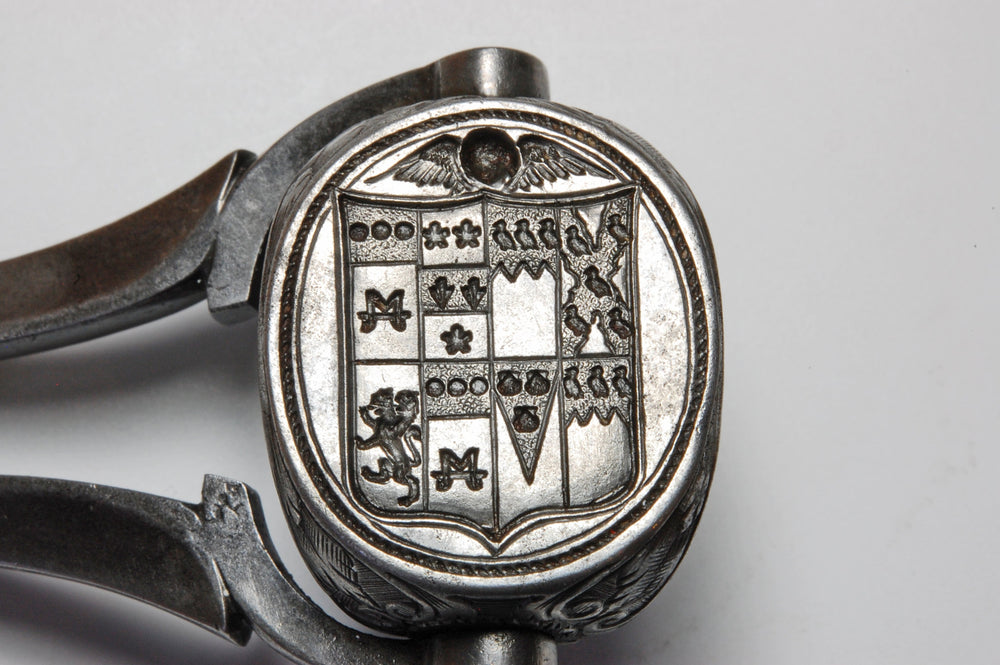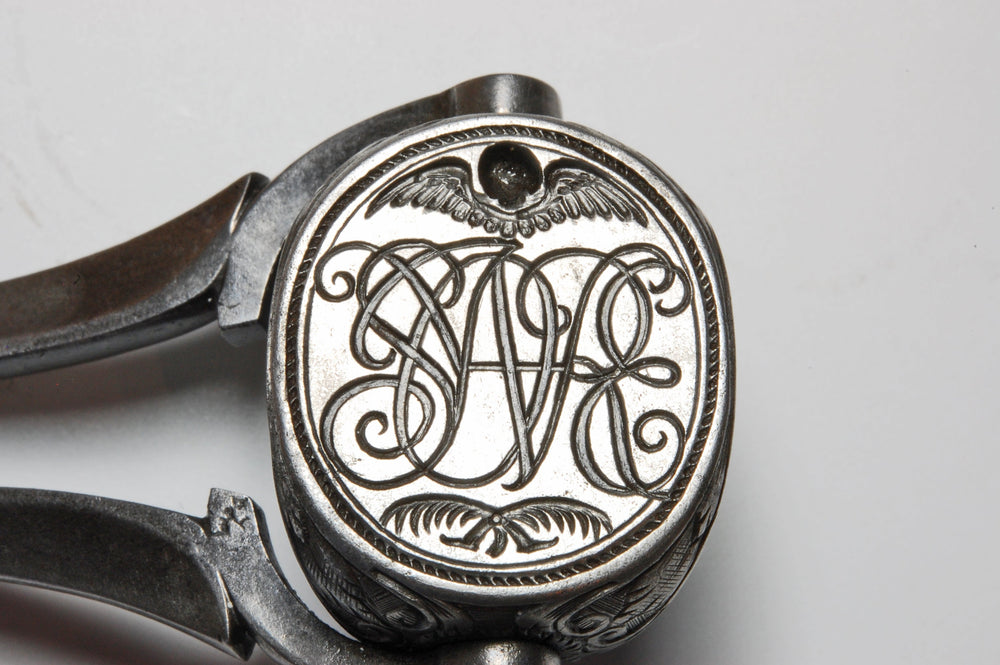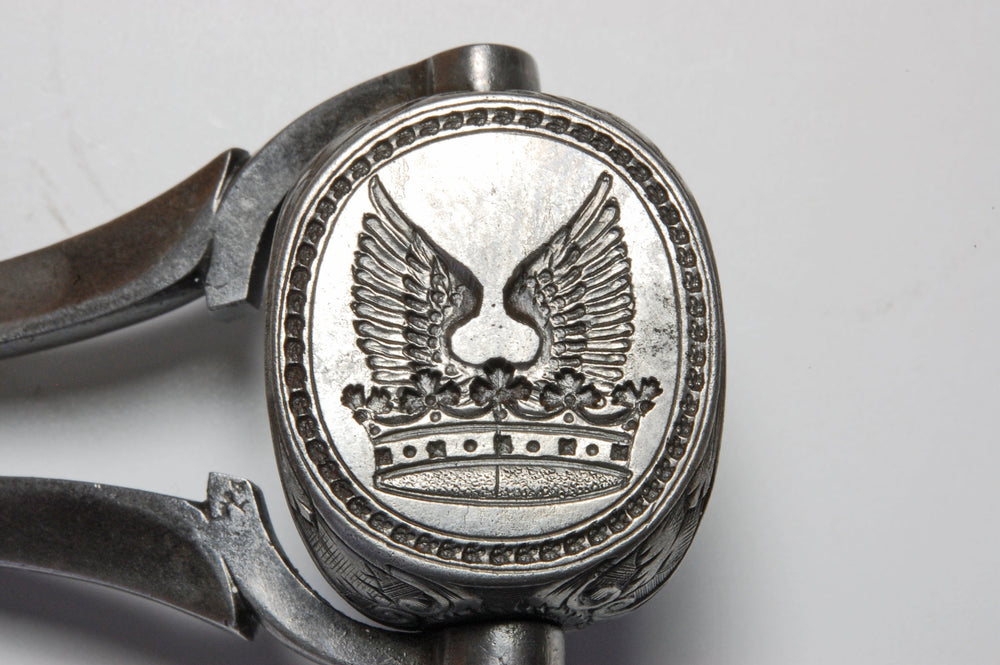 01.
c1690 English Steel Swivel Triple Personal Armorial Seal - Sir Henry Johnson
A very finely presented early English steel swivel triple personal armorial seal c1690

Seal Detail
This very good example of a n English steel swivel triple seal dating to c1690 with three oval engraved matrices on a simple steel suspension loop. The armorials engraved for the families of Johnson quartering Lord and another.  The wife's side is Lovelace quartering Pye and also Lovelace.  The seal is for Sir Henry Johnson (1661-1719) who married Martha Lovelace in 1693.  His wife inherited the peerages of Wentworth and Despencer in 1997, dating this seal to prior to that date.  Sir Henry Johnson was an MP between 1689 and 1719.
Seal Specification
Height 43mm (1.69")
Diameter of matrix 17mmx19mm (0.66x0.74")
Weight 25g (0.88oz)