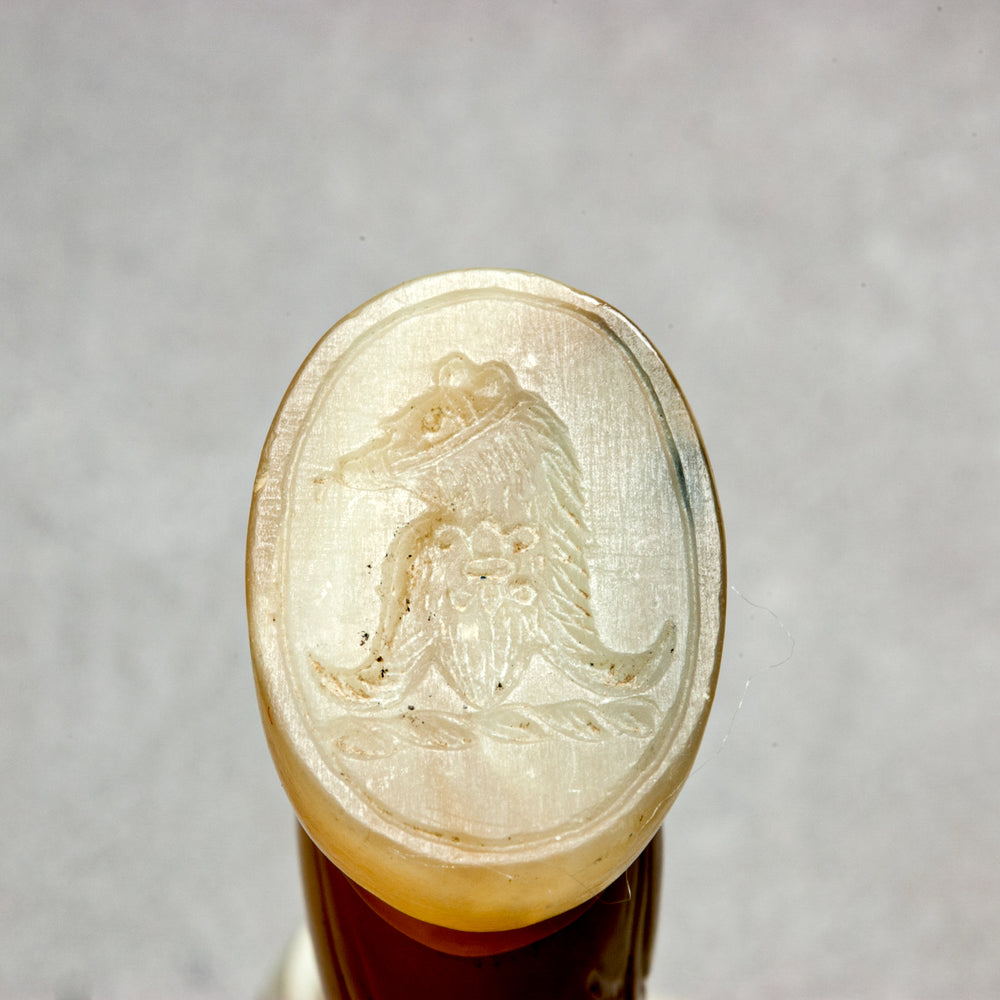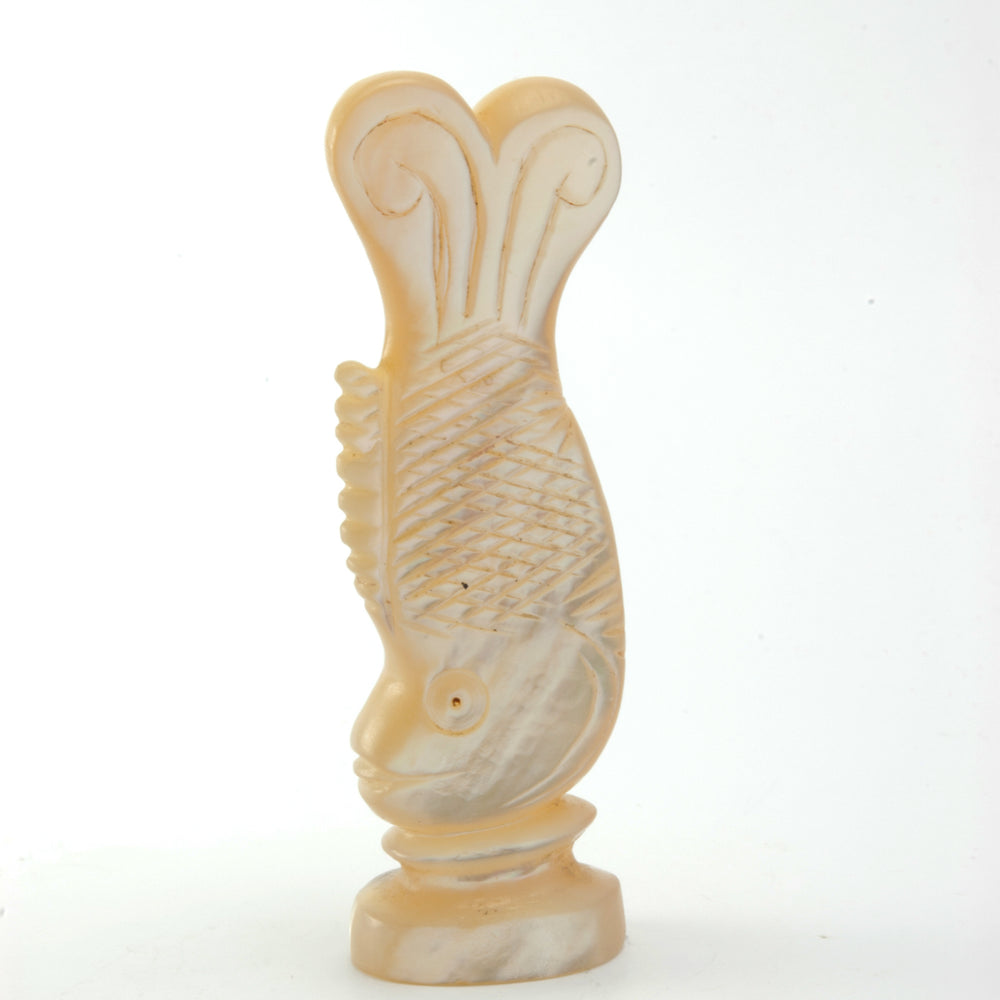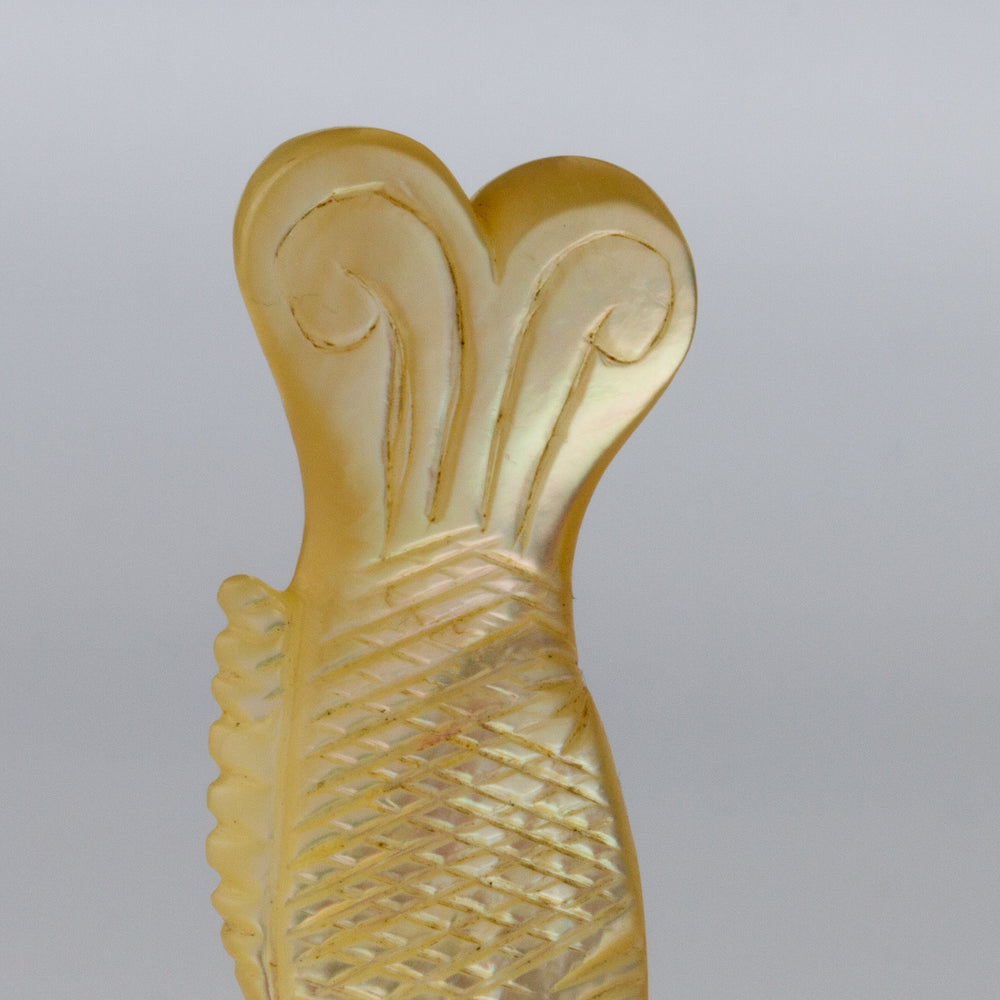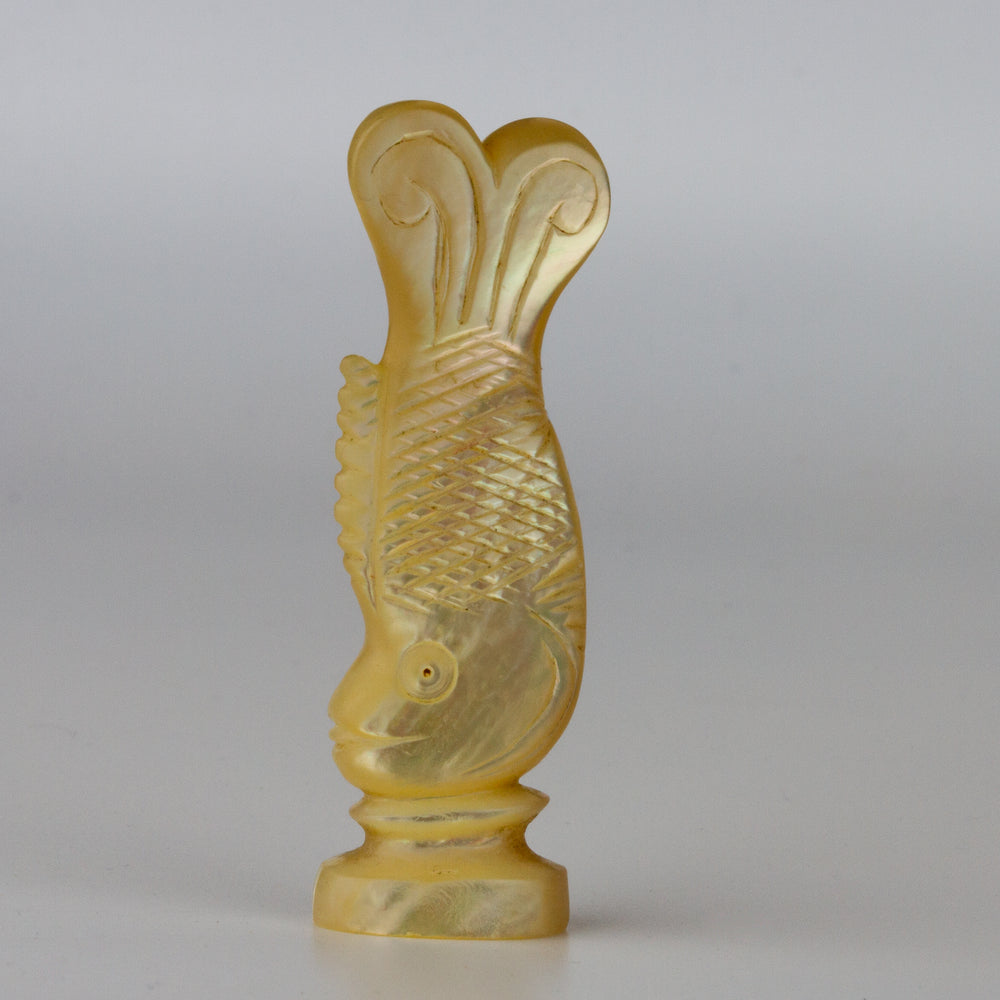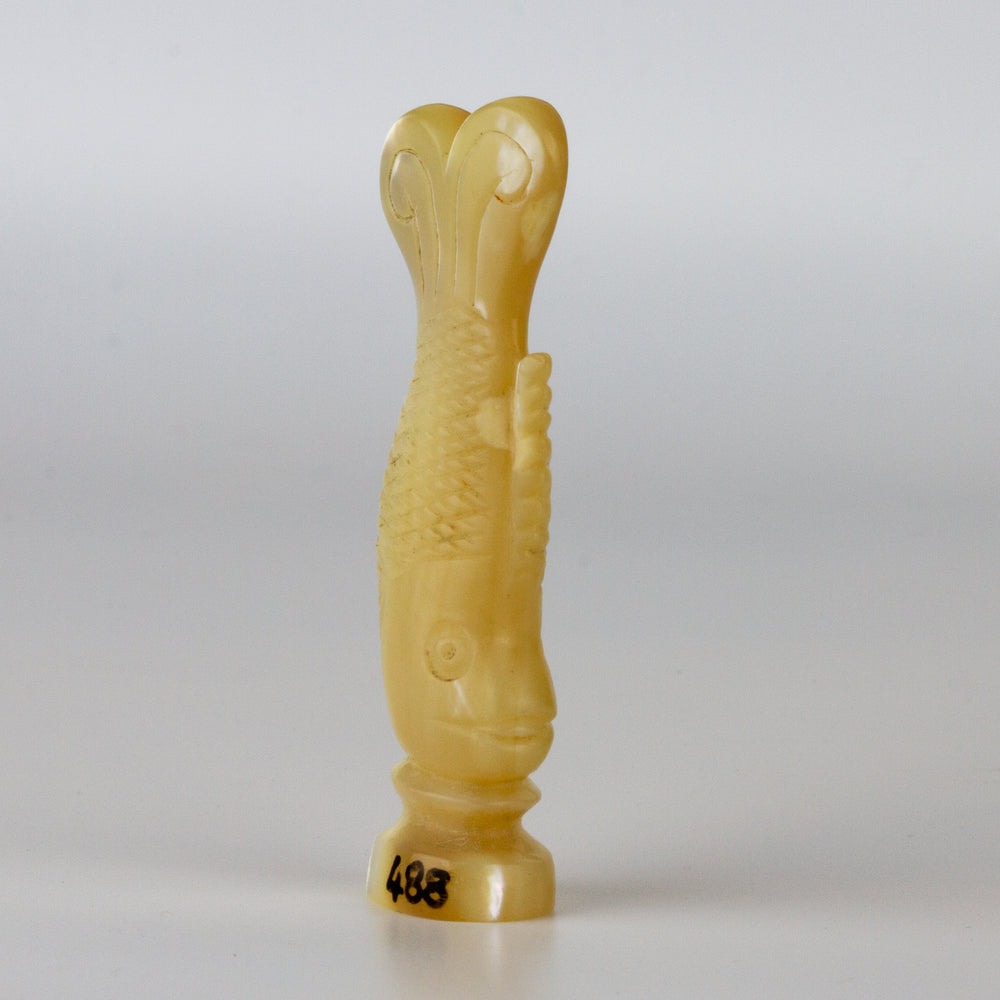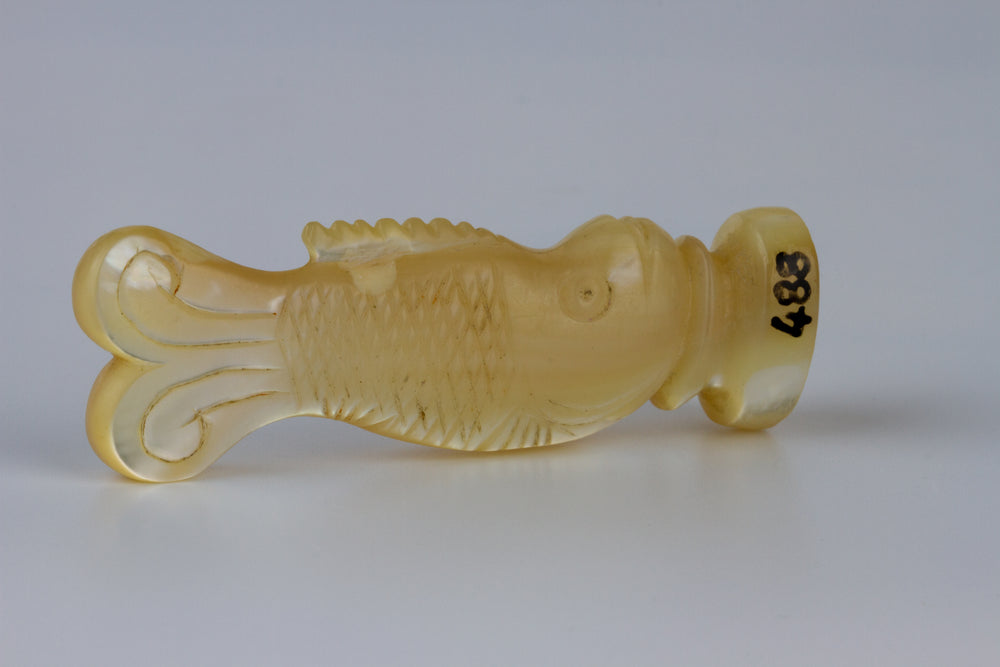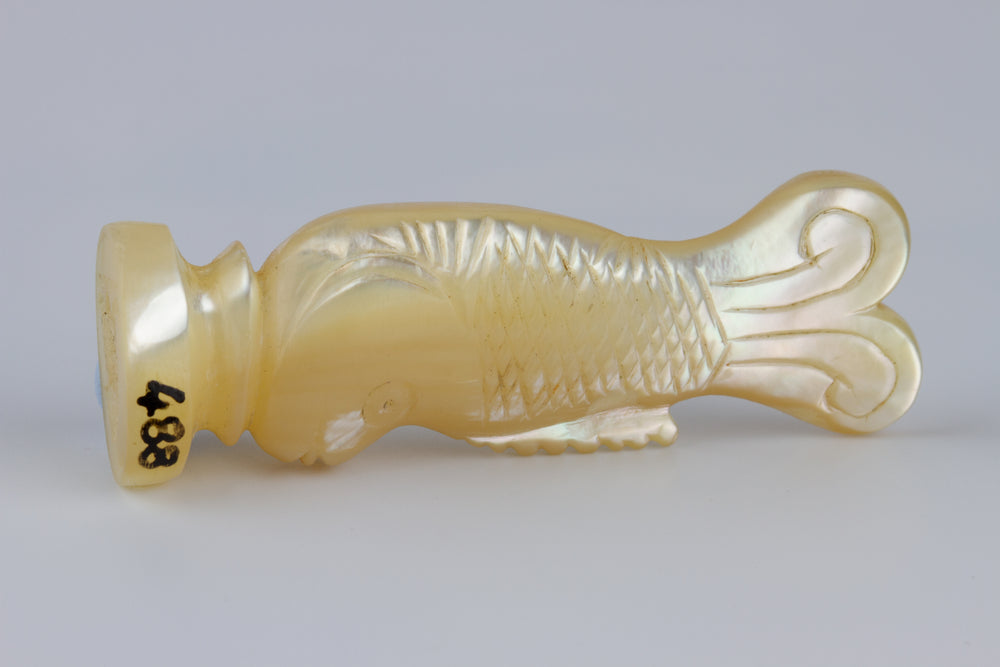 01.
Italian Mother of Pearl Fish Desk Seal
A superb and unusual mother of pearl desk seal carved as a fish, dating to the early or mid 19th century.

Seal Detail
A fine example of an early to mid 19th century desk seal, probably Italian in origin and carved exquisitely as a fish standing on its head with its tail waving in the air, a symbol on its neck, the integral oval matrix engraved with an identified crest, being that of the MILNES family, of Aldercar, Dunstan and Crowford, Derbyshire.
Seal Specification
Height 68mm (2.67")
Diameter of matrix 14mmx21mm (0.55"x0.82")
Weight 24g (0.84oz)