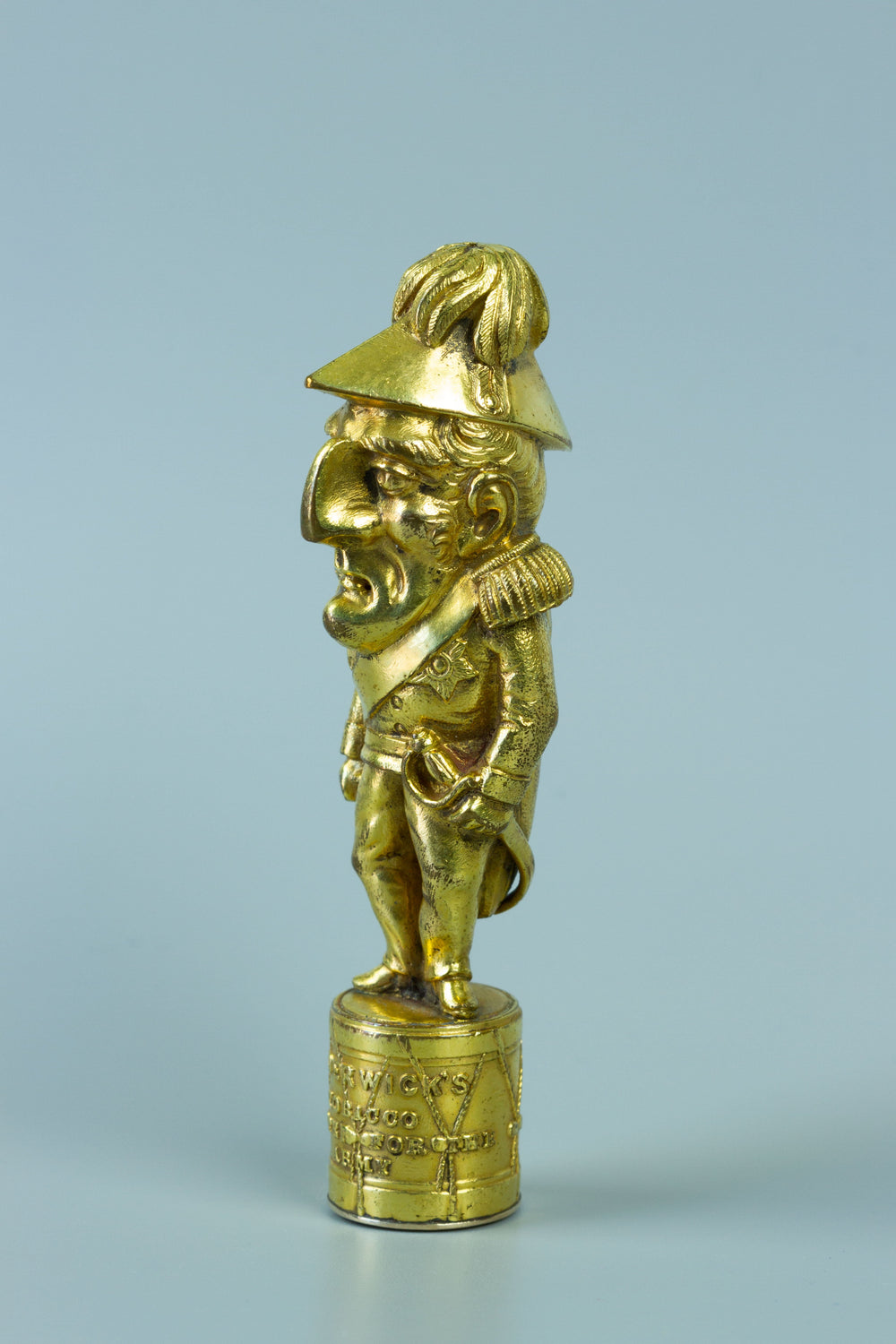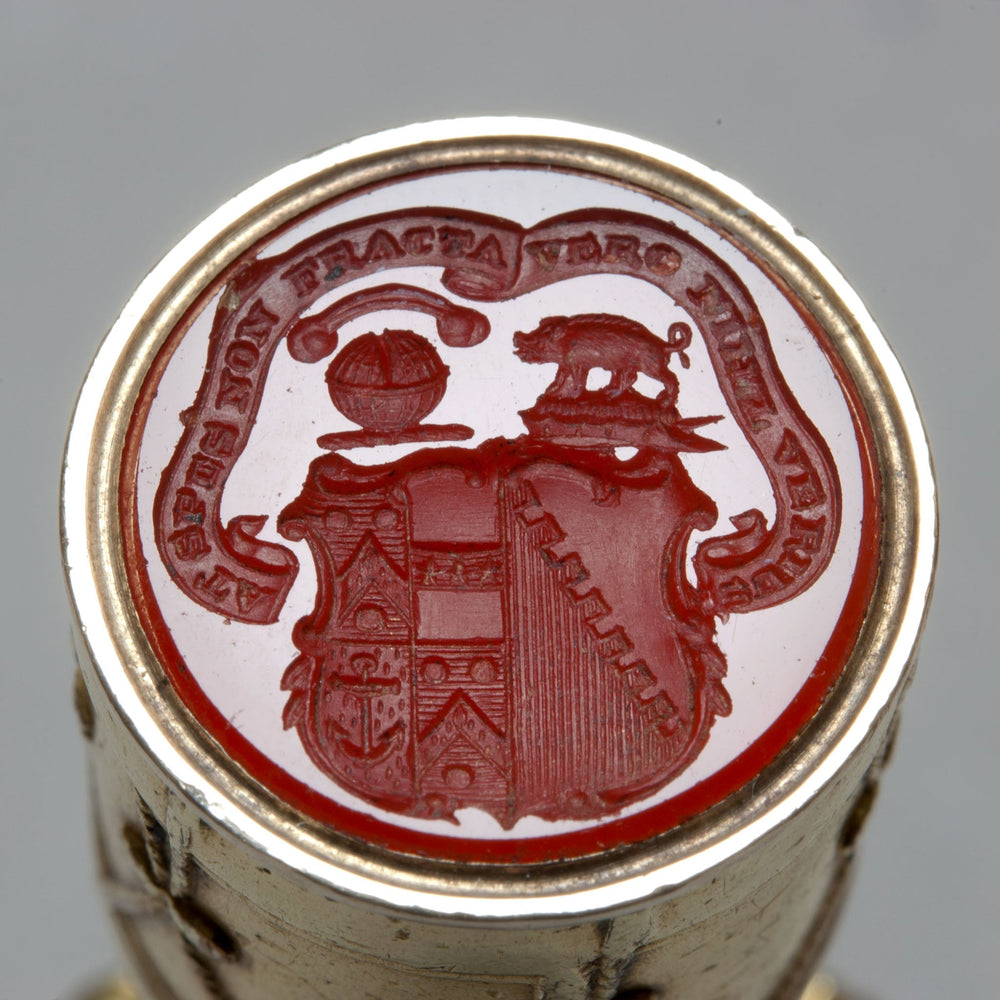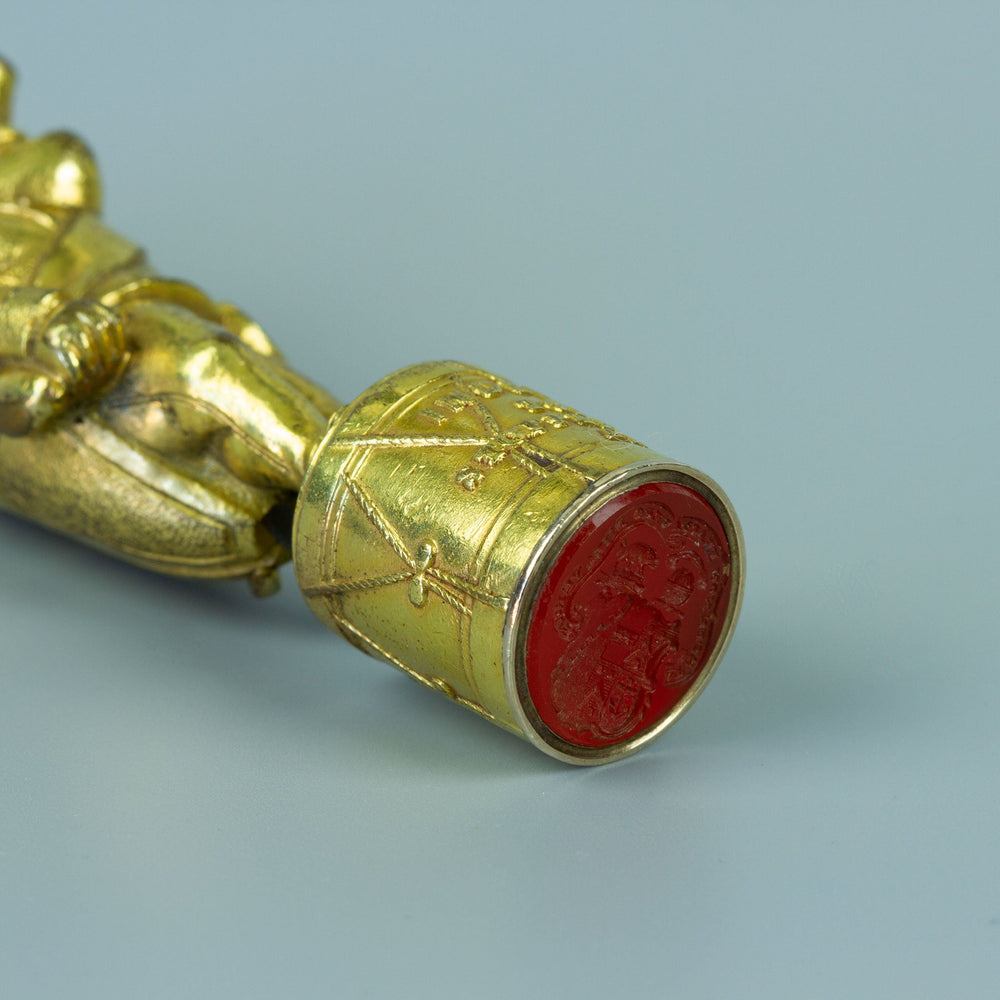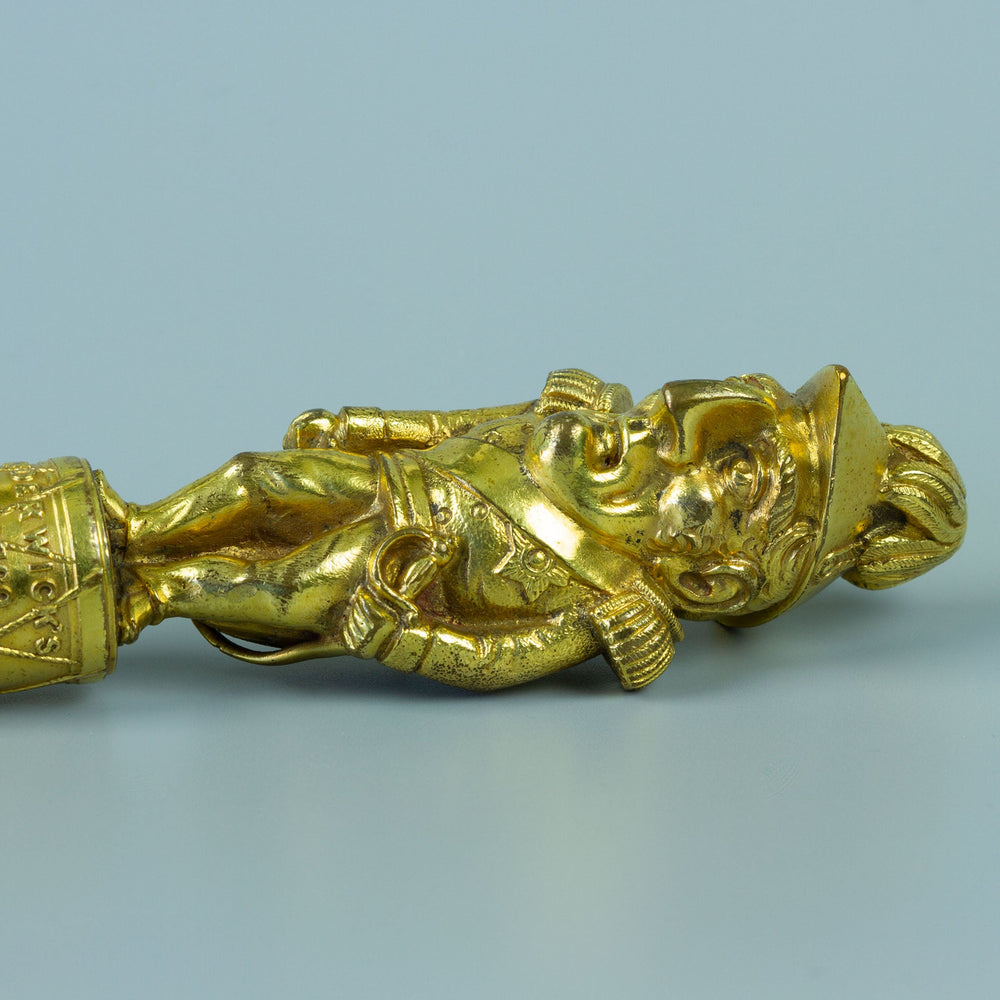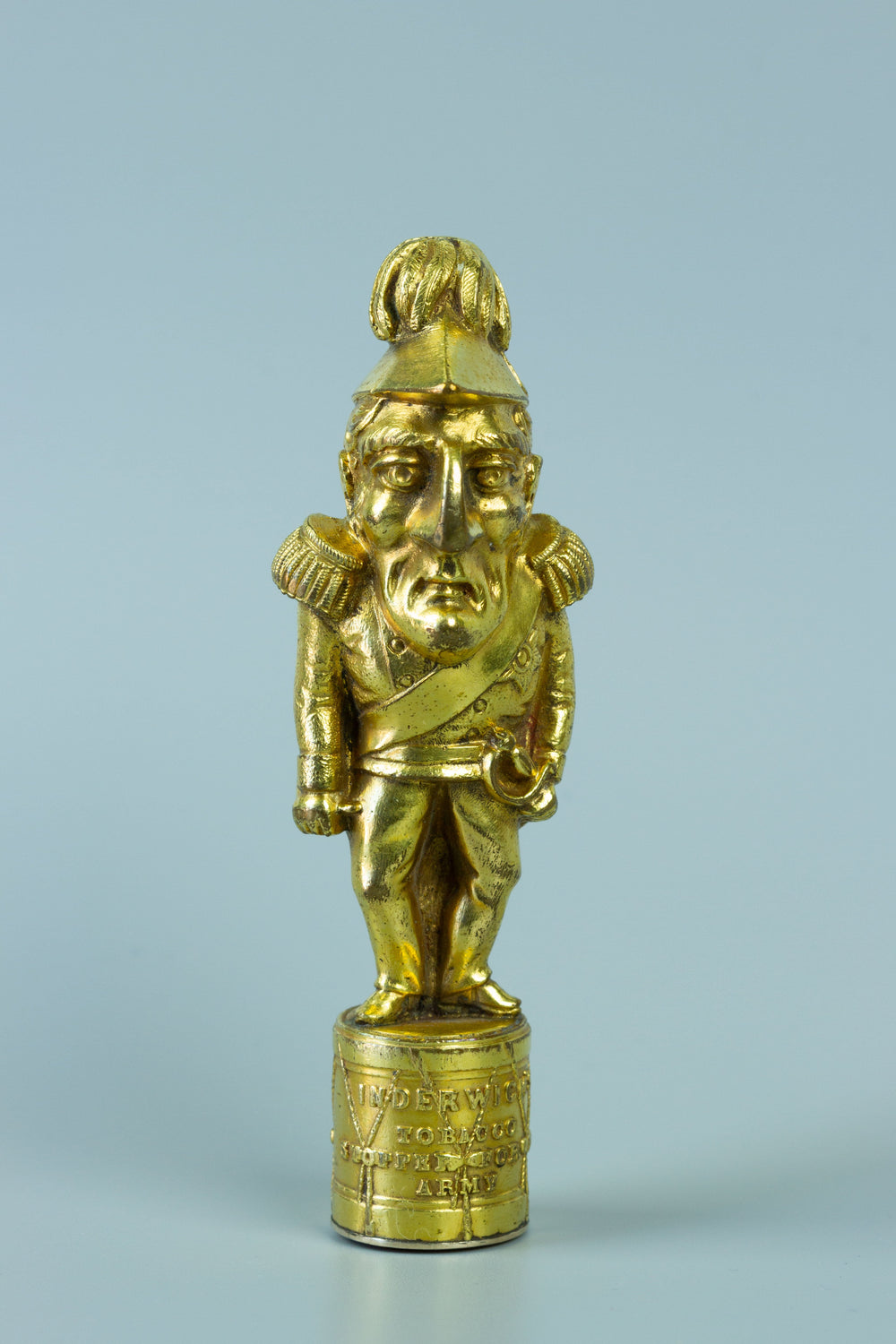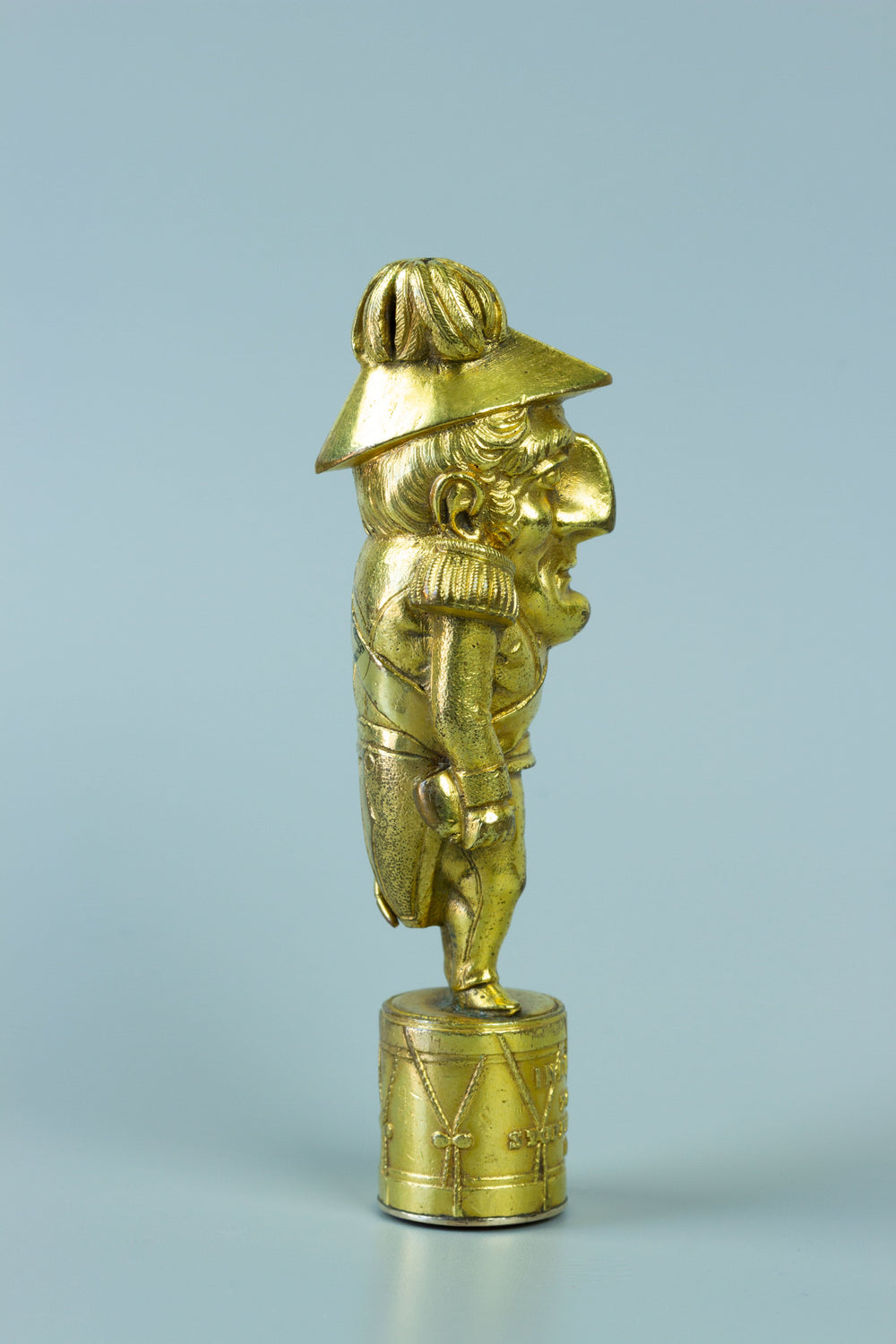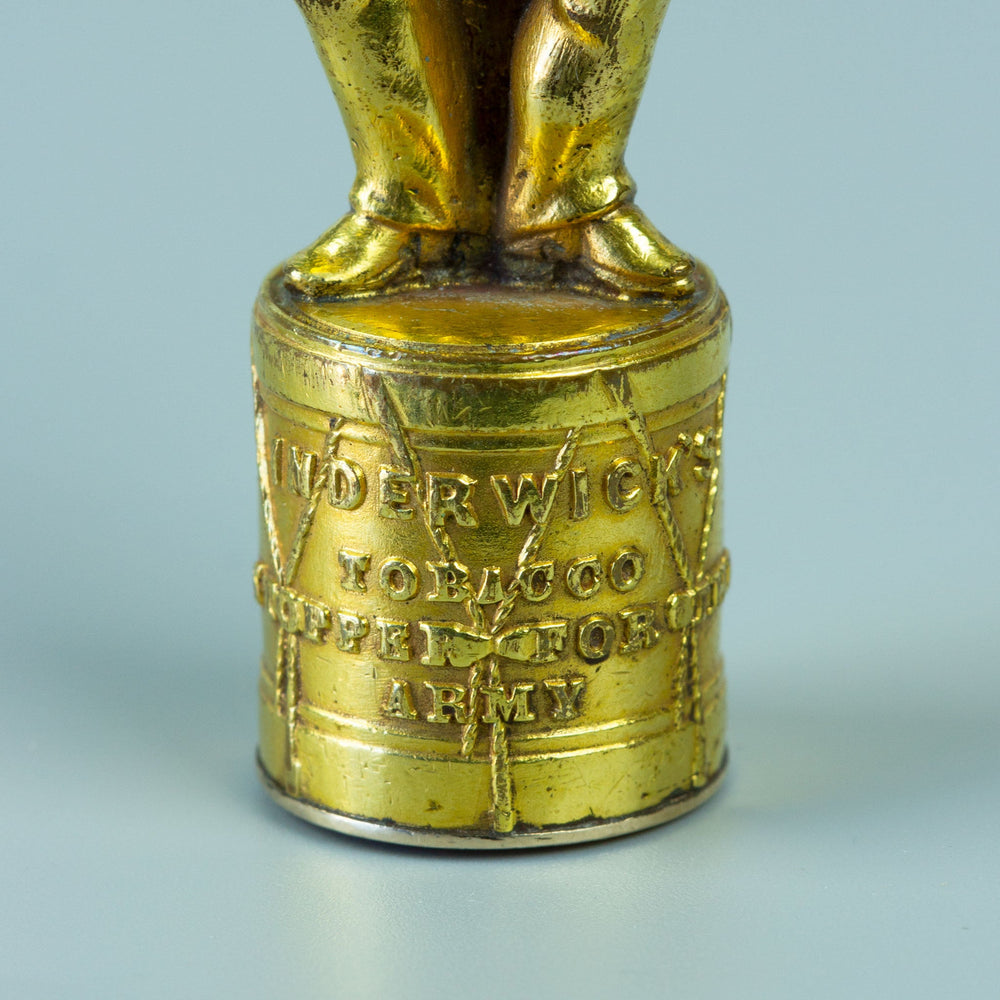 01.
An Unusual English Silver-Gilt Desk Seal - Wellington - Weir Clan and Beresford-Hope
A very unusual and fascinating silver-gilt English desk seal, the handle in the caricature form of the Duke of Wellington with a marketing inscription for a pipe tobacco company and the matrix engraved with the twin crests of the Weir clan and Beresford-Hope.
Seal Detail
The silver-gilt handle, formed in the image of a caricature standing figure of the Duke of Wellington in military dress, standing on a drum with the embossed inscription around the edge, reading: INDERWICK'S TOBACCO STOPPER FOR THE ARMY
The circular carnelian matrix is engraved with twin crests above an armorial and motto reading: AT SPES NON FRACTA (Hope shall not break) and VERO NIHIL VERUS (Nothing truer than truth); the crests belonging to the Weir clan and Beresford-Hope family suggesting this seal was to commemorate the marriage of the two families, sometime around 1850.
Inderwick is England's oldest pipe maker, founded in 1797.  In more recent years, Inderwicks had a shop on Bear Street which in the 1990's became part of the Bear and Staff pub, a range of memorabilia is displayed on the downstairs walls of the pub.

Seal Specification
Height 83mm (3.26")
Diameter of matrix 16mm (0.62")
Weight 50g (1.76oz)