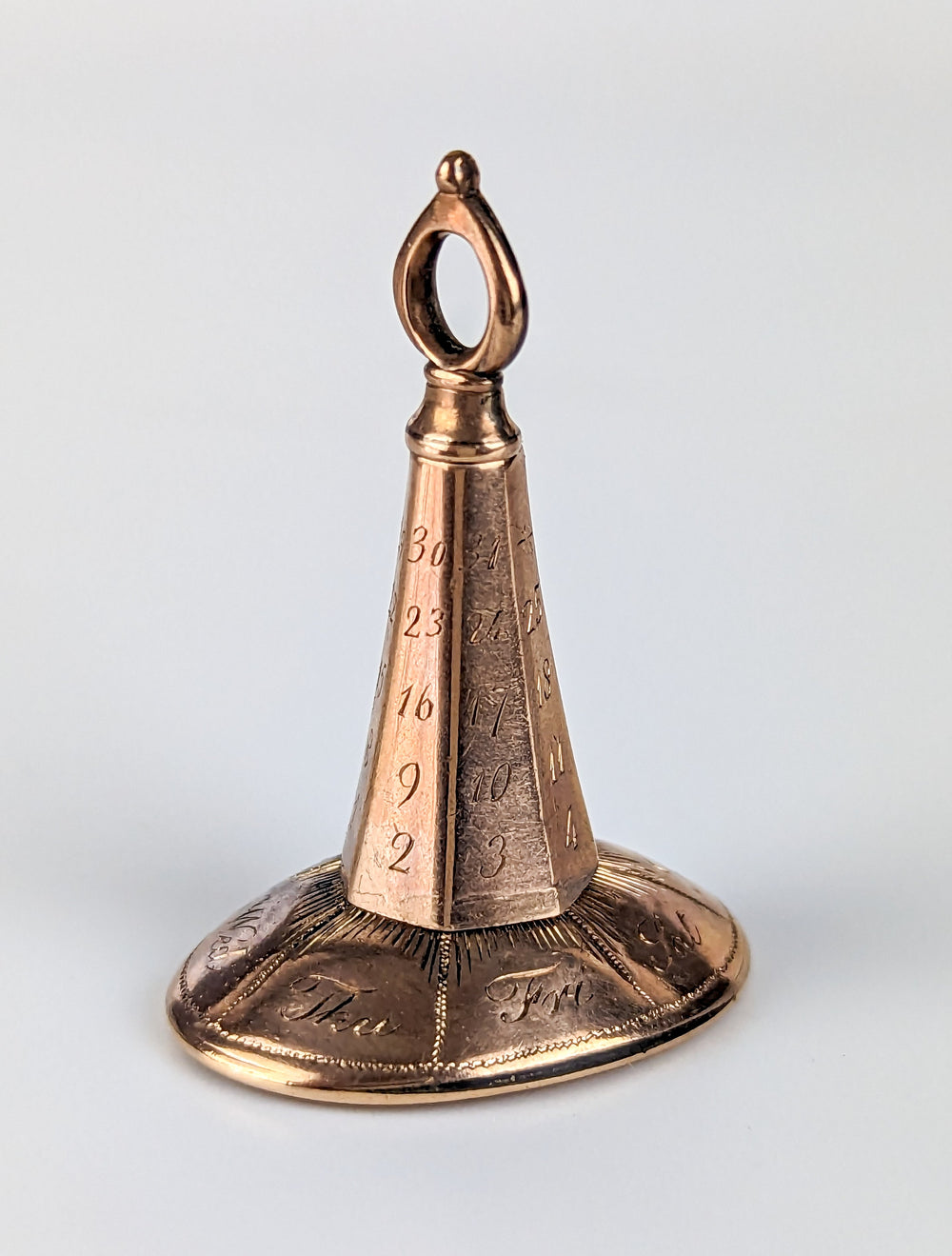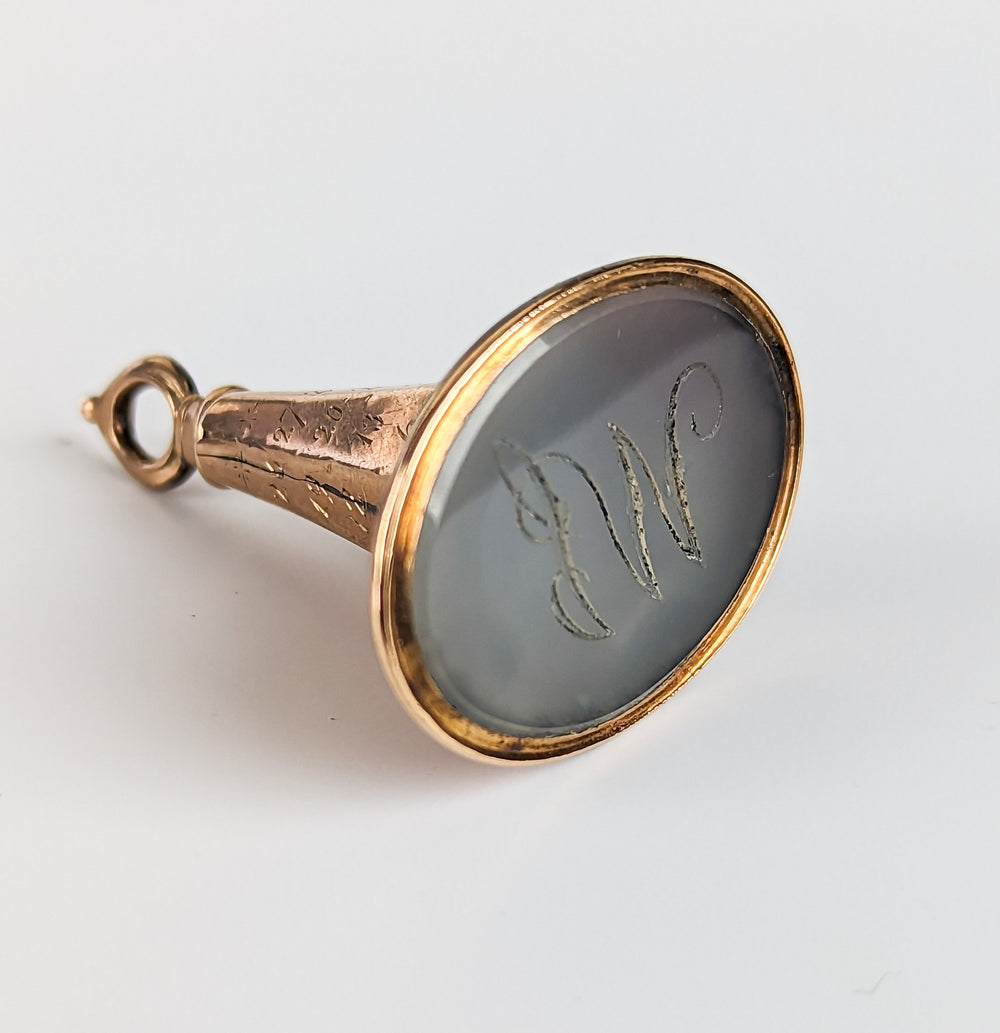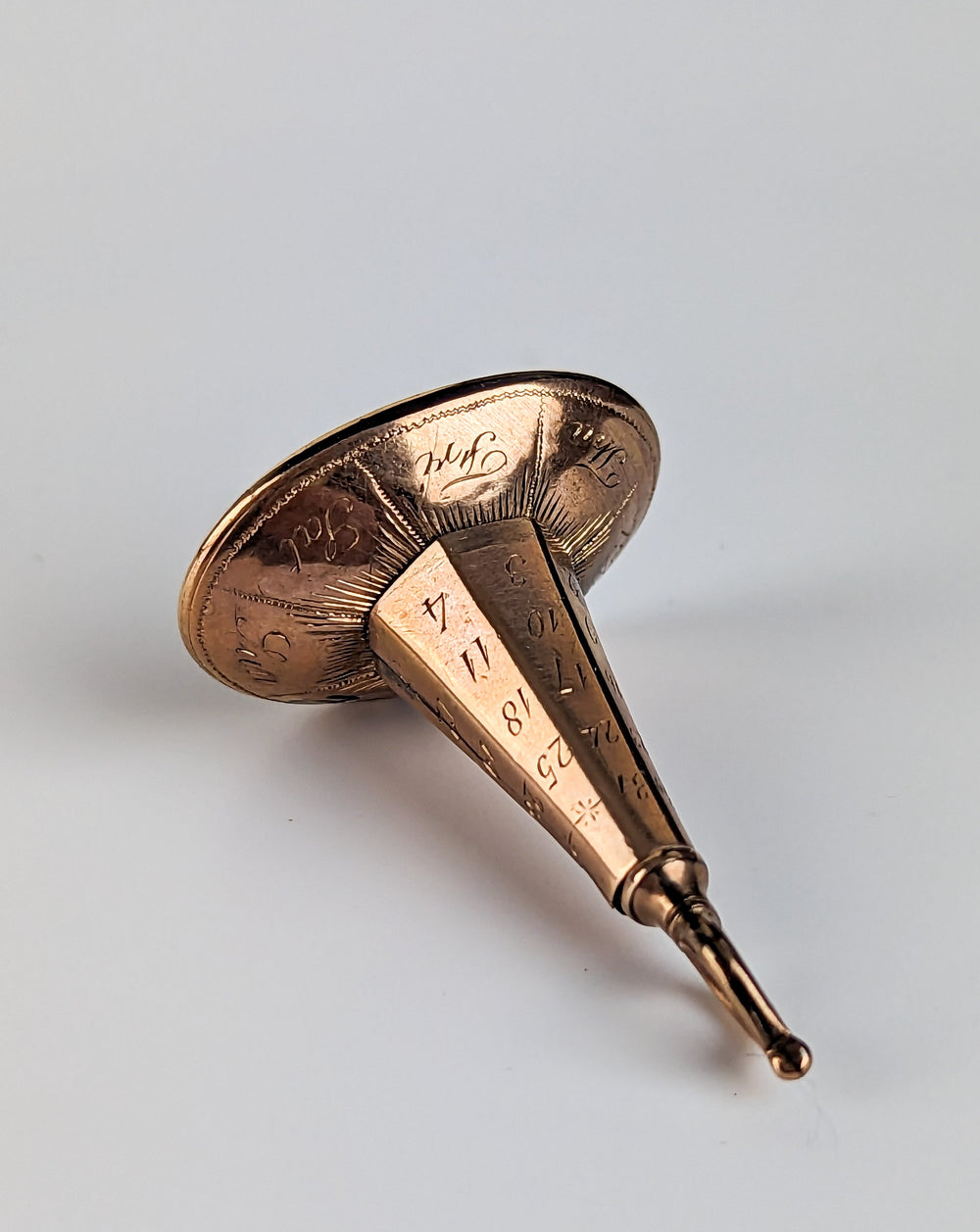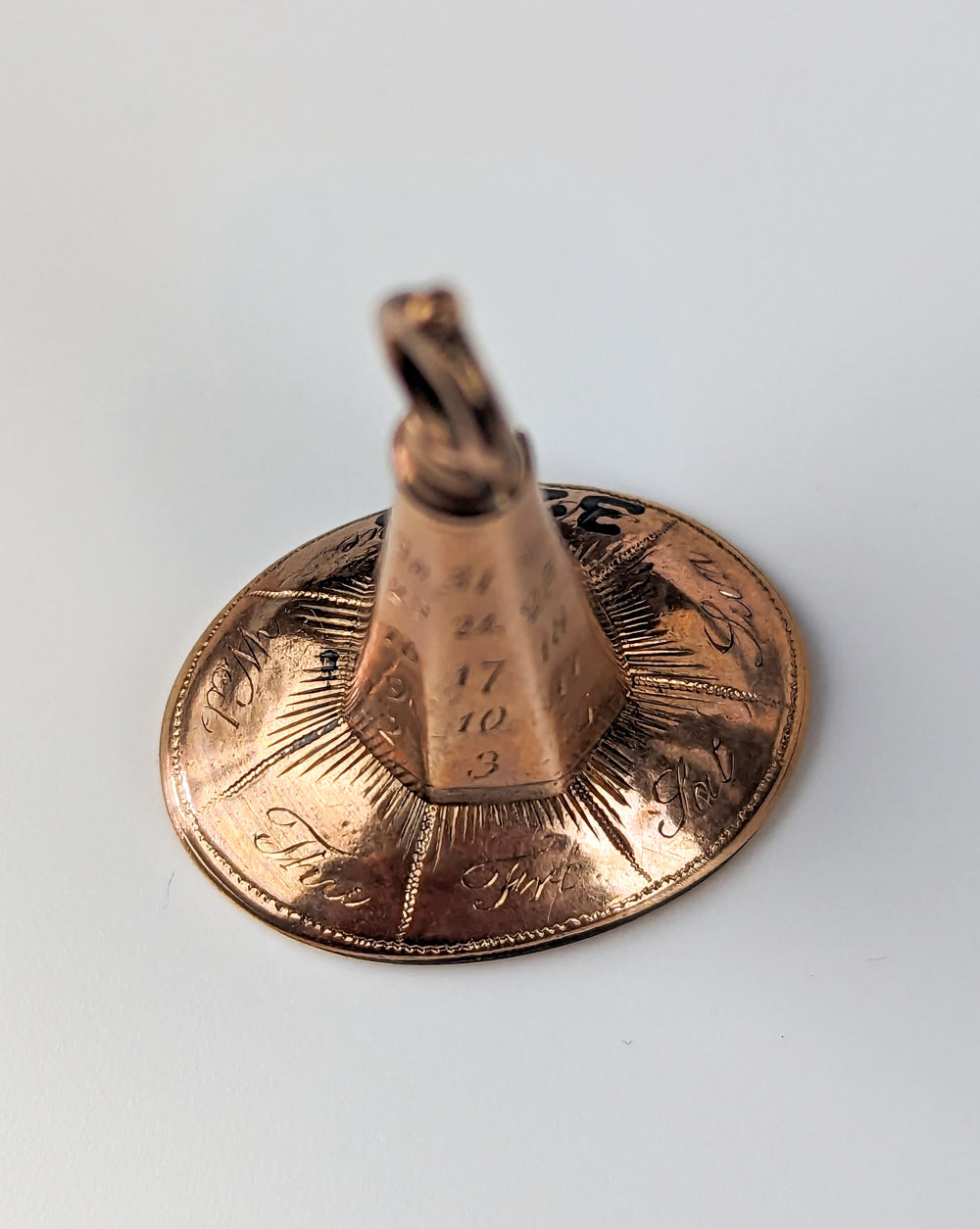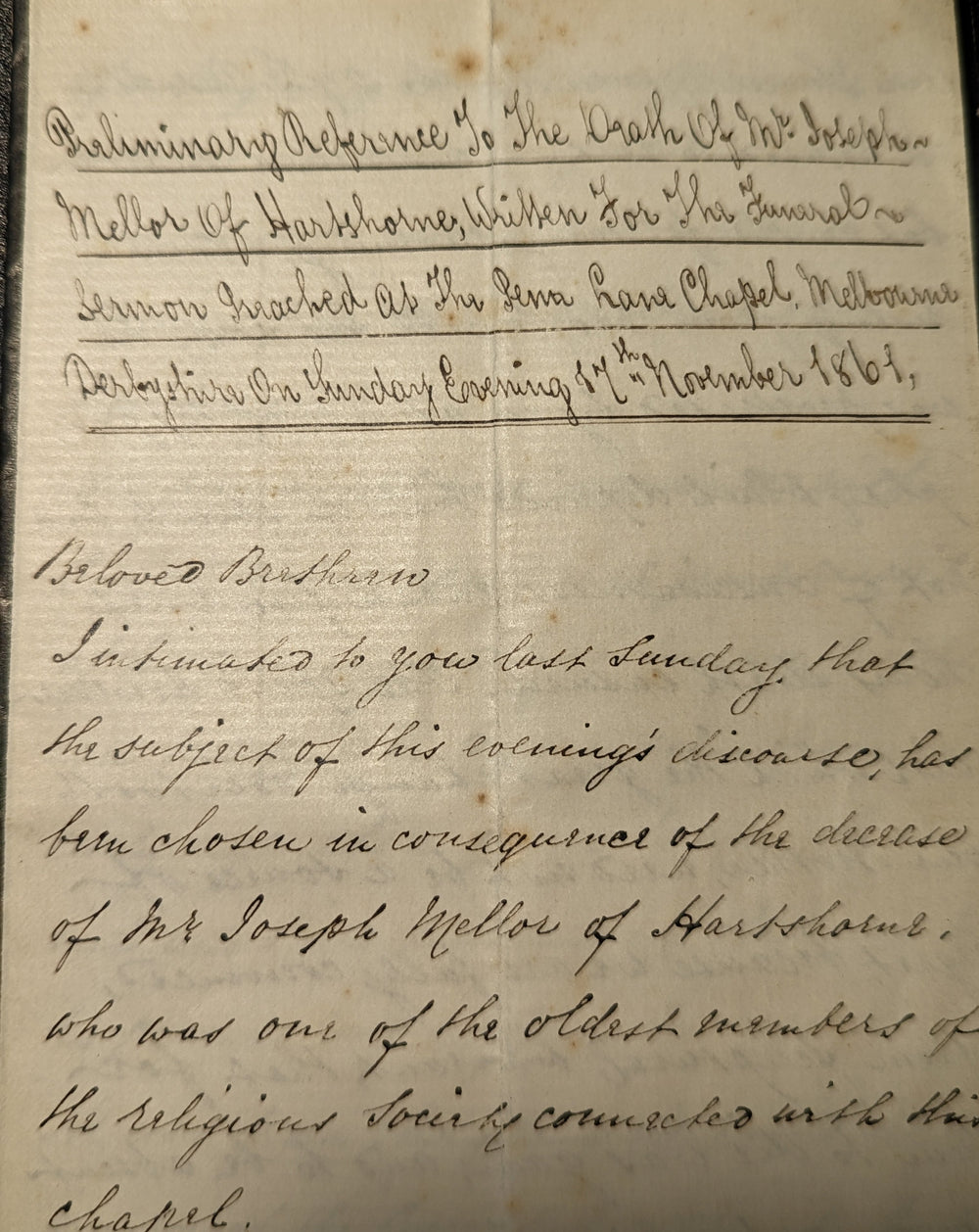 01.
An English George III Gold-Cased Perpetual Calendar Fob Seal
A rather impressive and unusual George III gold-cased perpetual calendar fob seal unmarked English circa 1800.
Seal Detail
The oval cushion engraved with the days of the week, the swivelling heptagonal cone above engraved with the days of the month secured by the screw-in suspension ring with a grey chalcedony matrix initialled for JM for Joseph Mellor of Hartshorne Derbyshire.  Presented with a black-edged handwritten copy of:
The Preliminary Reference to the Death of Mr Joseph Mellor of Harthorne Written for the Funeral Sermon Preached at the Penn Lane Chapel Melbourne Derbyshire on Sunday Evening 17th November 1861 by Henry Calloway New Church Minister
Joseph Mellor of Hartstone (1769/1771-1861)  The accompanying document sympathetically describes Mellor's sudden death at an extremely advanced age, his spiritual life's journey from birth in the Established Church, domestic trials with Weslyan Methodists and a final twenty years of happiness in the New Church, only marred by difficulties of attendance because of lameness, deafness and the distance of the Chapel.
Seal Specification
Height 38mm (1.49")
Diameter of matrix 25mmx19mm (0.98"x0.74")
Weight 12g (0.42oz)