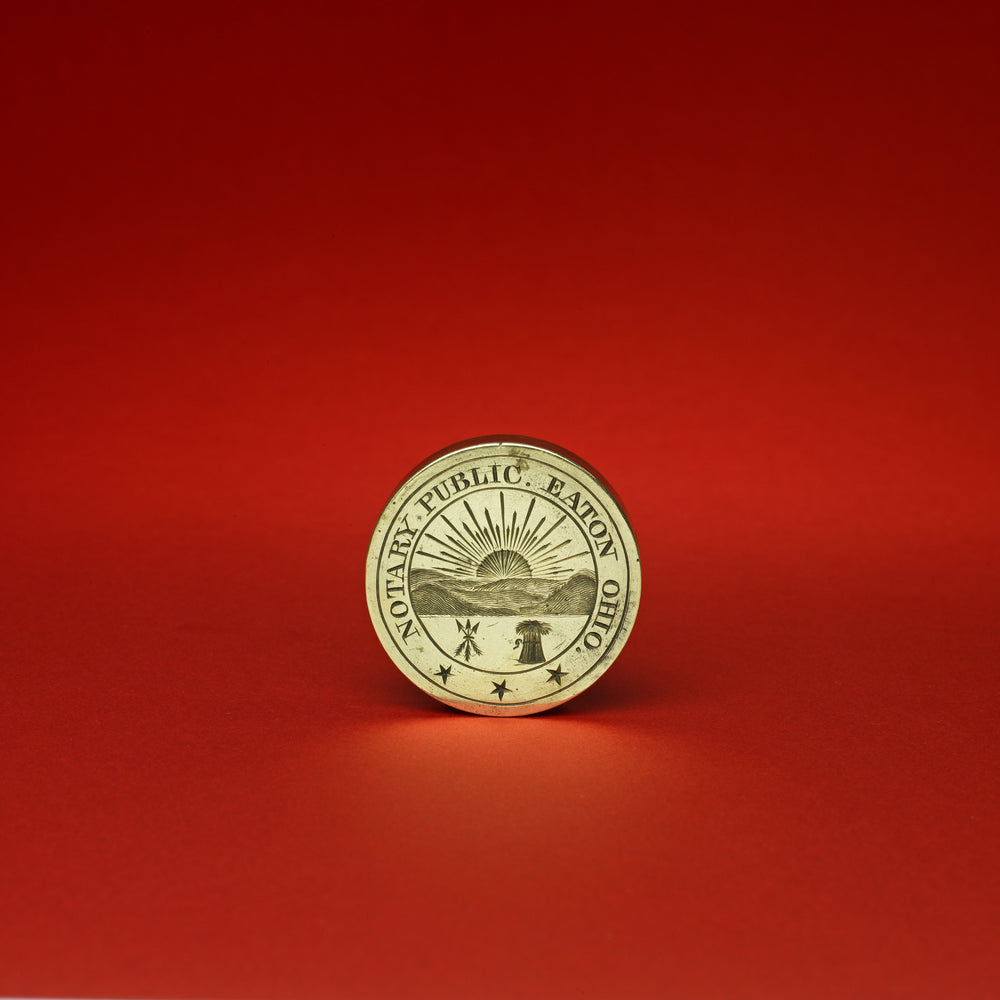 01.
A Brass American Notarial Desk Seal Matrix for Ohio
A superbly made brass desk seal made for a notary in the State of Ohio and well engraved with a stunning depiction of a sunrise over the State.
Seal Detail
The circular brass matrix is beautifully engraved with the coat of arms of the State of Ohio: a Western view of the sun setting over distant rolling hills, a sheaf of corn and a trophy of arrows in the foreground, within an inscription, reading: 
NOTARY PUBLIC . EATON OHIO ***
The seal is also presented with its original brass-trimmed wooden case, lined with purple plush, with spaces for the matrix and an impression.
The coat of arms of the state, as shown on its Great Seal, has been revised a number of times but has always retained the devices specified in 1803 by the state's first assembly.
Eaton, county seat of Preble County, Ohio, was named after William Eaton, US Consul at Tunis during the first Tripolitan War against Barbary pirates in 1801-5, who led a diverse army consisting of 500 US Marines with Greek, Berber and Arab mercenaries in a tough march from Egypt to meet the blockading US naval forces and assault the city of Derna.
By 1860, the Ohio Gazeteer lists five Notaries Public for the county town of Eaton (although there are none today).
Seal Specification
Height: 10mm (0.39")
Width of matrix: 44mm (1.73")
Weight: 132g (4.65oz)