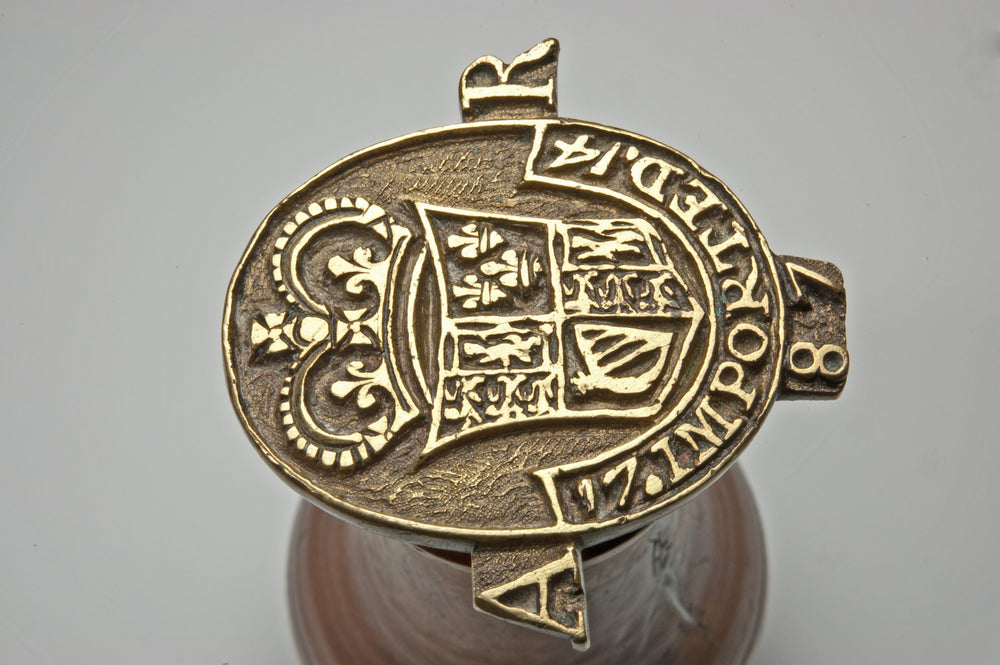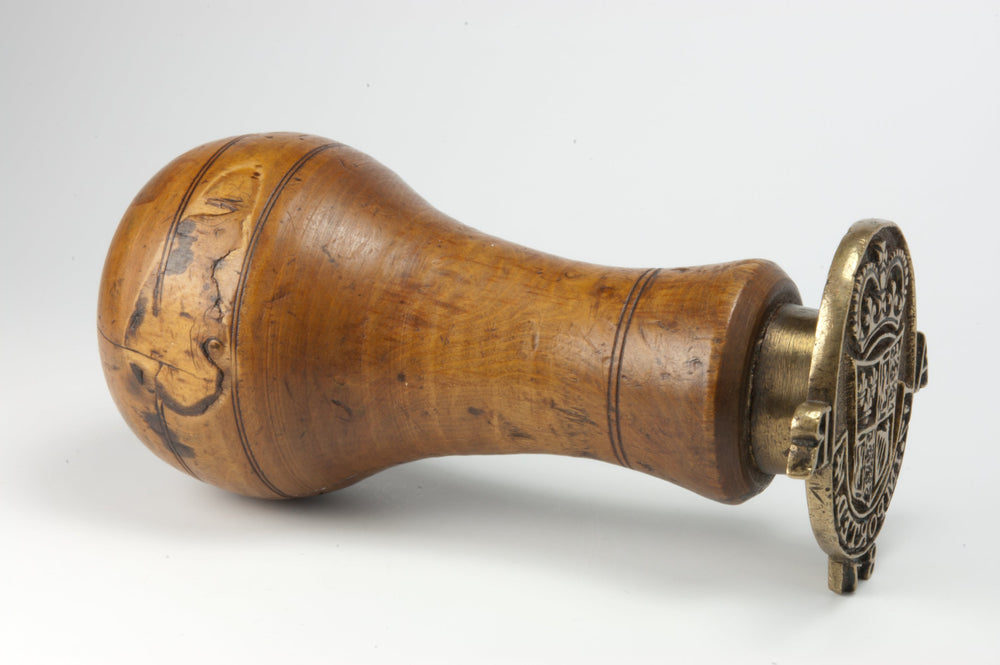 01.
An 18thC Boxwood and Brass Stamp
The 18th century wood handle of pommel form with three double bands of engraved reeding, short brass collar, the shaped oval obverse cut in relief on a hatched ground with a shield below a Royal crown, flanked by the initials AR and 87 above an inscription.
17. IMPORTED. 14
The arms are those used by Queen Anne (1702-1714) after the Act of Union in 1707 which had decreed that "the ensigns of the said United Kingdom be such as Her Majesty shall appoint".