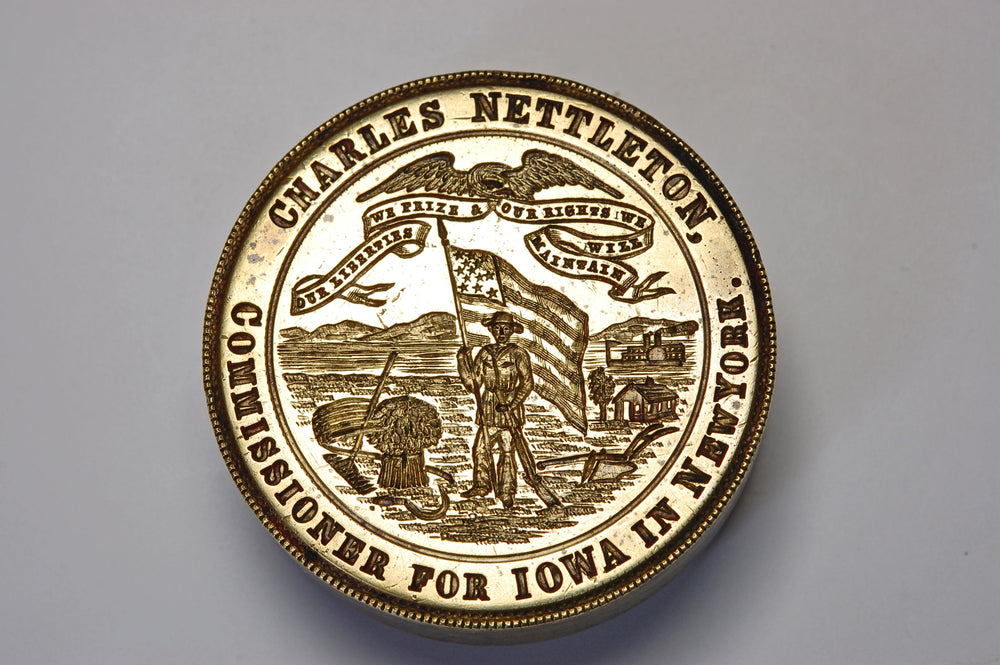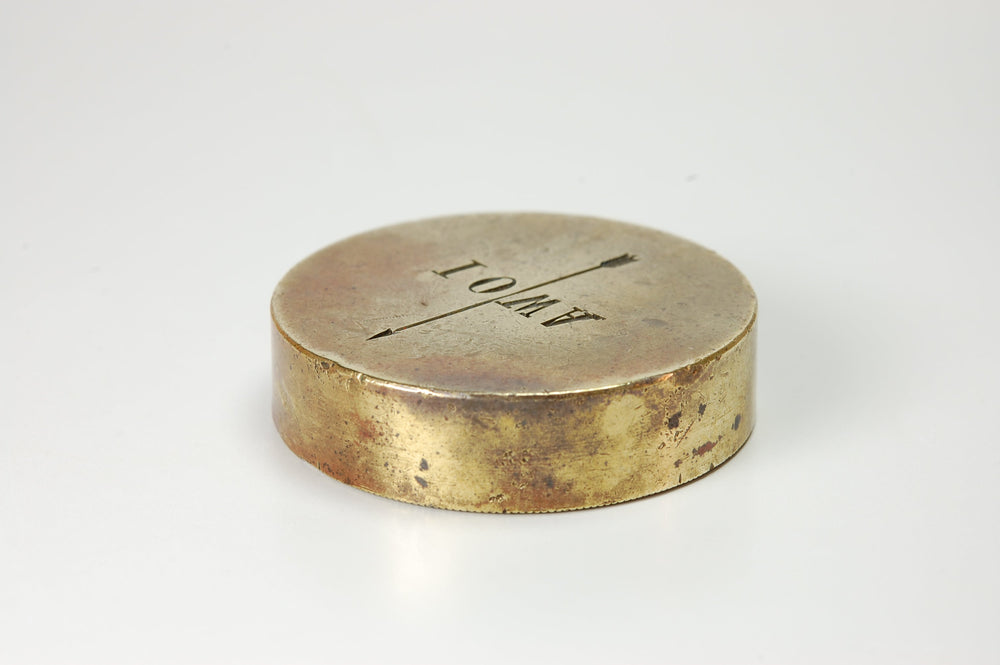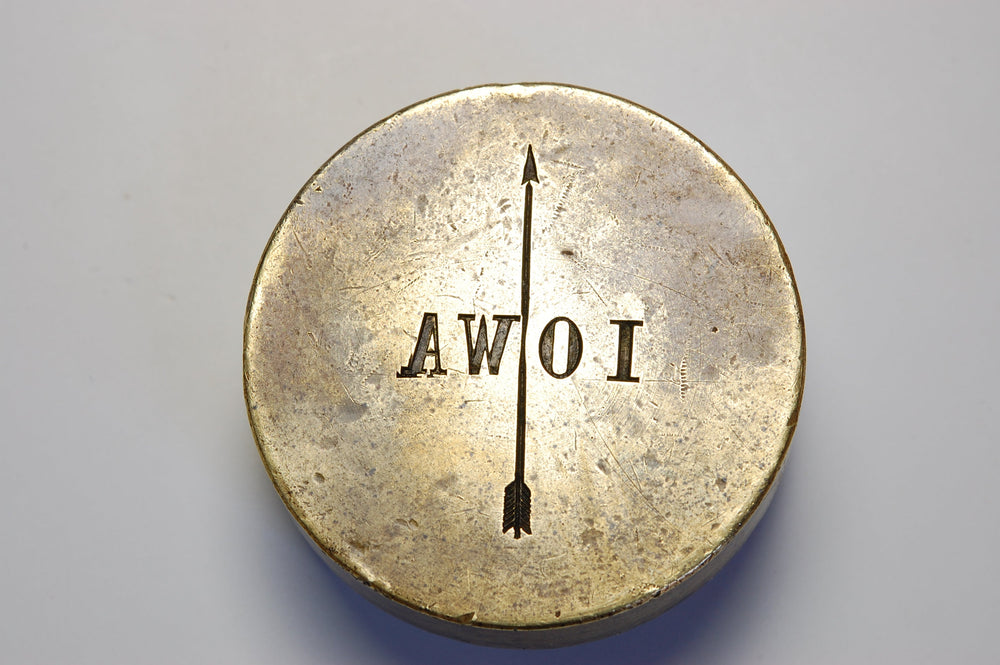 01.
An American Desk Seal - Iowa State
An impressive brass seal which has been well engraved to show a scene of the American frontier with the US flag, motto and circumscription.  The seal is made to be used with wax to make an impression using its own weight rather than having a handle.  The reverse is unusual because it has the word IOWA engraved on it along with an arrow to allow the user to centre the seal correctly.  This example is in excellent condition and would be a wonderful opportunity for a collector of US or official seals relating to the US legal system.
Seal Detail

This is a circular brass matrix with the reverse engraved with centrering arrow struck through the word: IOWA.  The obverse is engraved with a central scene comprising labourer holding flag of the United States on a ground featuring farming appliances, homestead and factory under a banner held aloft by a spread-winged eagle, the banner reading:
Our Liberties We Prize & Our Rights We Will Maintain
all within a lined border containing a circumscription, reading:
CHARLES NETTETON, COMMISSIONER FOR IOWA IN NEWYORK.
Charles Nettleton was commissioner for a number of the Midwestern and Northwestern states and territories, active in the 1860's and 1870's.  Nettleton appears many times in the "Biennial Report of the Railroad Commissioner of the State of Wisconsin".  
Seal Specification
Height: 10mm (0.39")
Width of matrix: 40mm (1.57")
Weight: 110g (3.88oz)