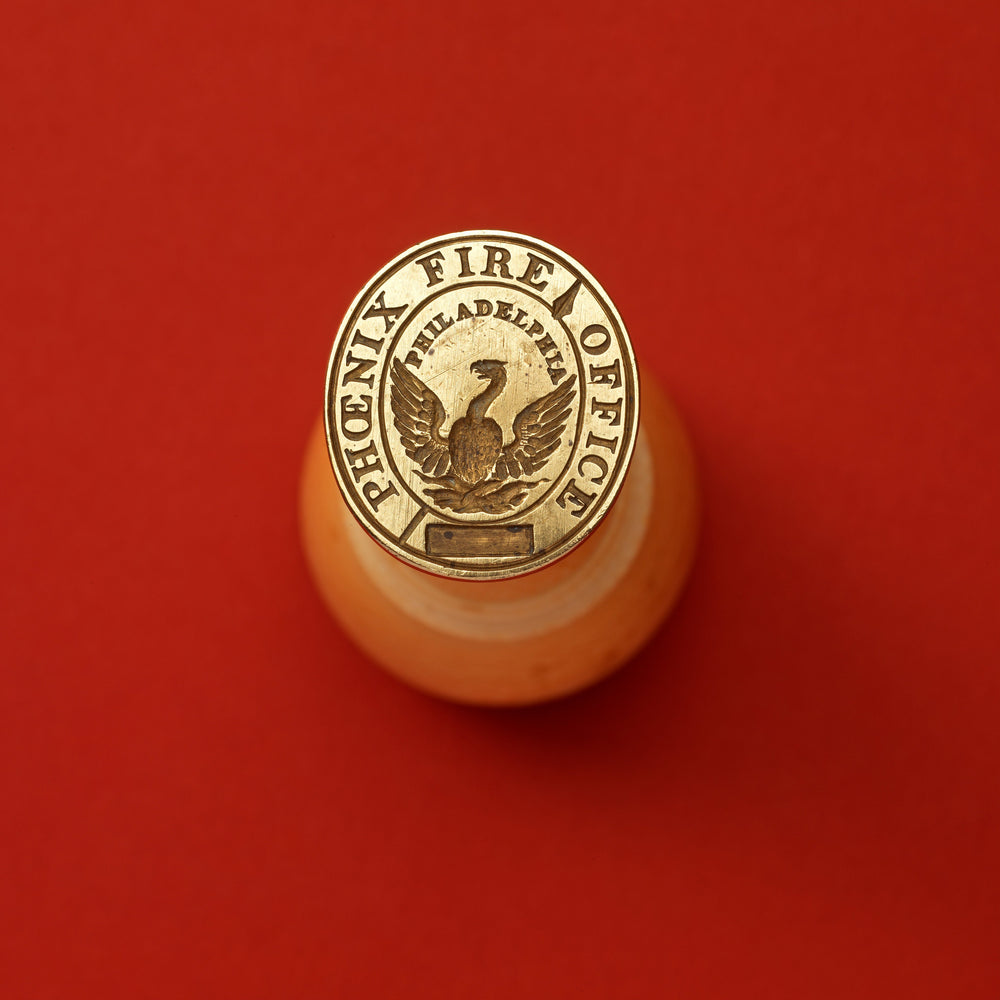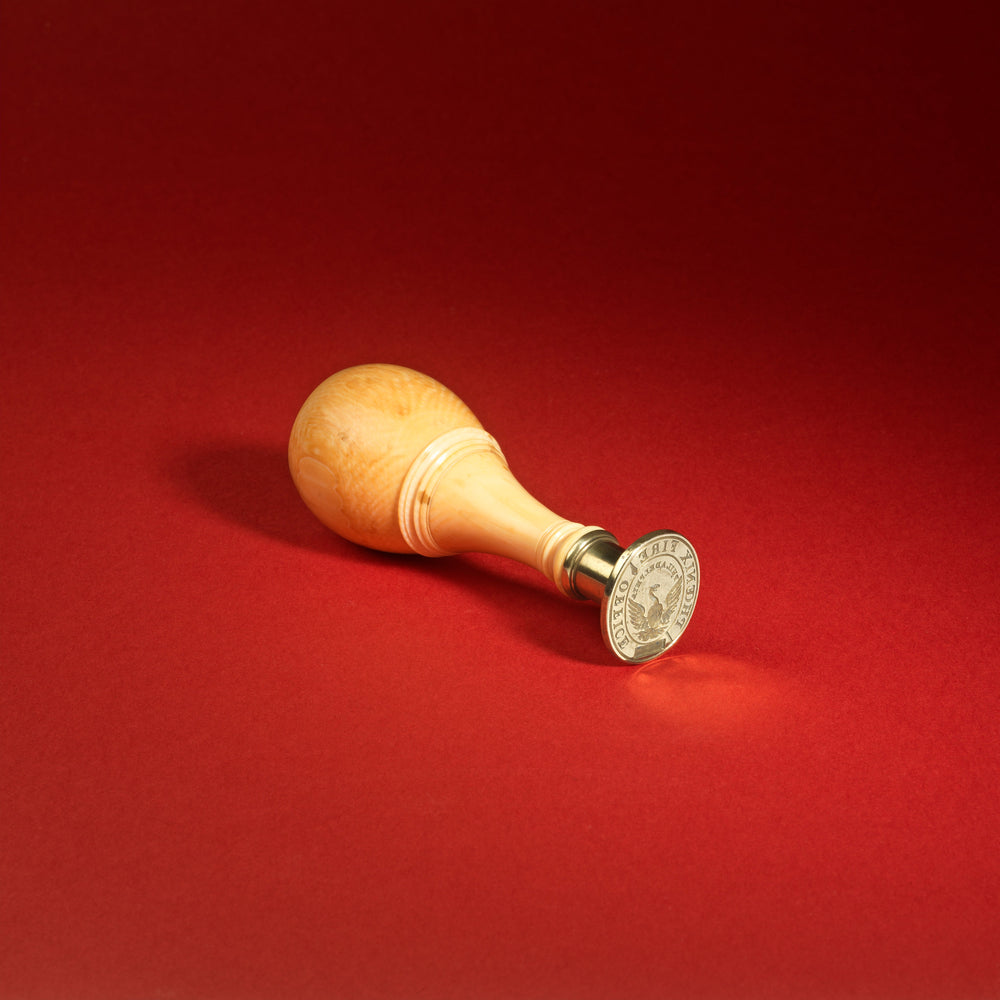 01.
American Brass Desk Seal for the Phoenix Company Philadelphia
A significant and substantially made desk seal for the the Phoenix Company of Philadelphia.
Seal Detail
The handle of flat-topped inverted baluster form, banded at shoulder and base, cylindrical brass collar, the oval matrix engraved with  phoenix below the city name: PHILADELPHIA, within an oval overlaying a slanting lance, above a blank rectangle and within an inscription.
PHOENIX FIRE OFFICE
Fire insurance had been started in the City of London as a consequence of the Great Fire of 16666.  The Phoenix Company was founded in 1782 specifically by sugar refiners or sugar refiners protesting at the high rates charged by existing companies although its brief soon widened.  During the period 1785-1820 Phoenix Fire Company of London extended insurance coverage to buildings in the West Indies, Canada and the US where the company sponsored surveys of several American cities.  The earliest extant insurance map is a plan of Charleston published in 1790 from the survey made by Edmund Petrie in 1788.  In 1807 My Jenkin Jones, Secretary of the Phoenix, was asked to undertake a transatlantic tour "to obtain accurate topographical information relative to the several West India Islands, and the principal Cities and Towns in the States of North America so far as they may be applicable to fire insurance."  Among the cities visited were New York, Albany, Boston, Philadelphia, Baltimore and Washington.  His report on his visit to Philadelphia on 28 October 1808 reads: "Made a detailed study and plan.  The streets universally as right angles and of a handsome breadth.  No city in America, nor perhaps in England, has been so exempted from conflagration.  About 40 engines in operation, besides pumps and wells."
Seal Specification
Height: 105mm (4.13")
Width of matrix: 27mmx31mm (0.95" x 1.22")
Weight: 129g (4.55oz)