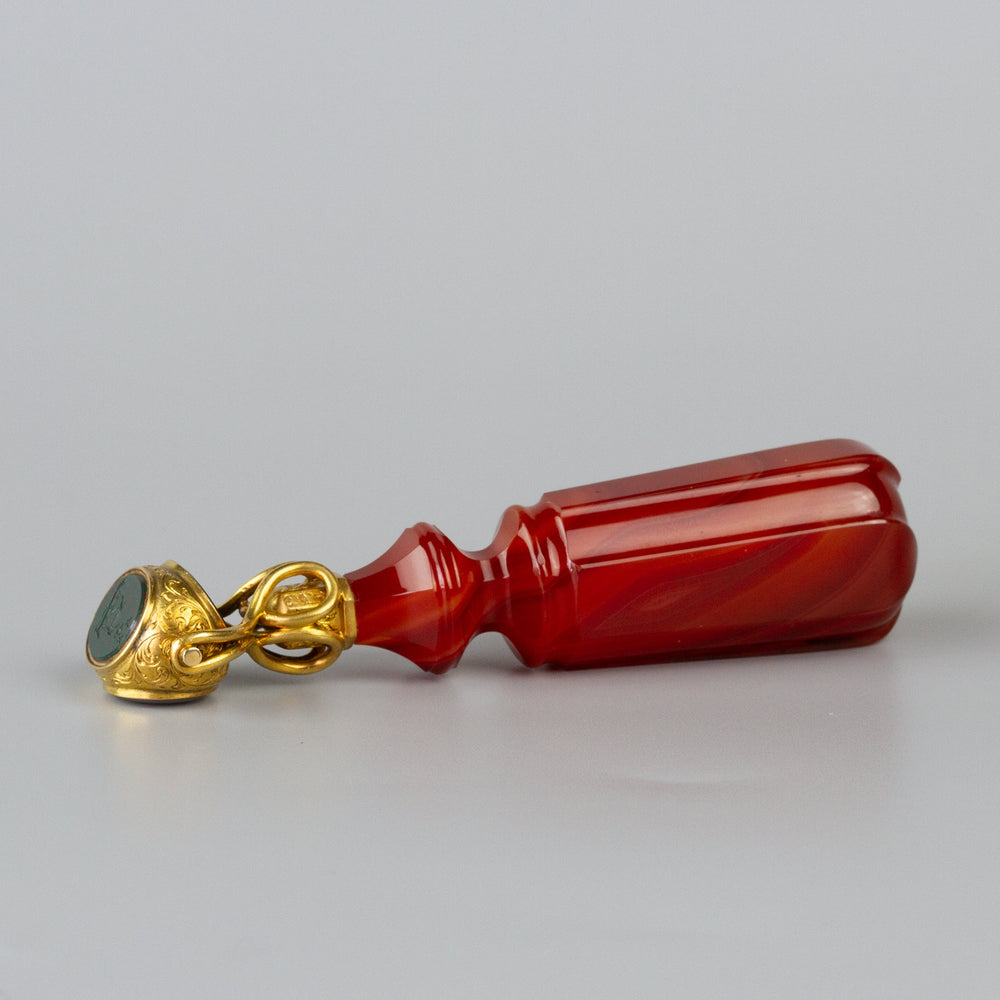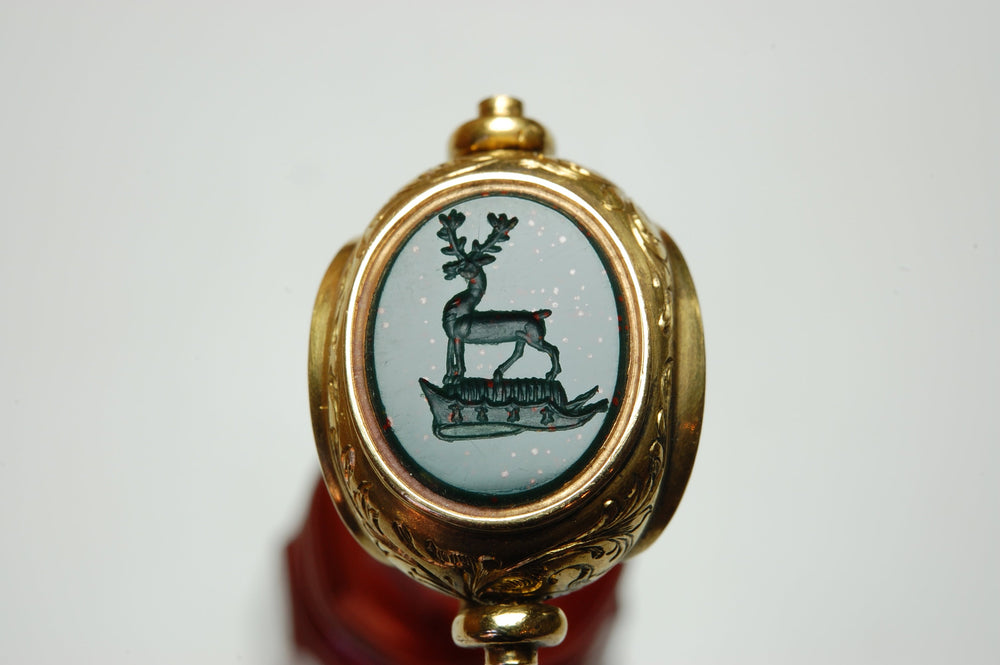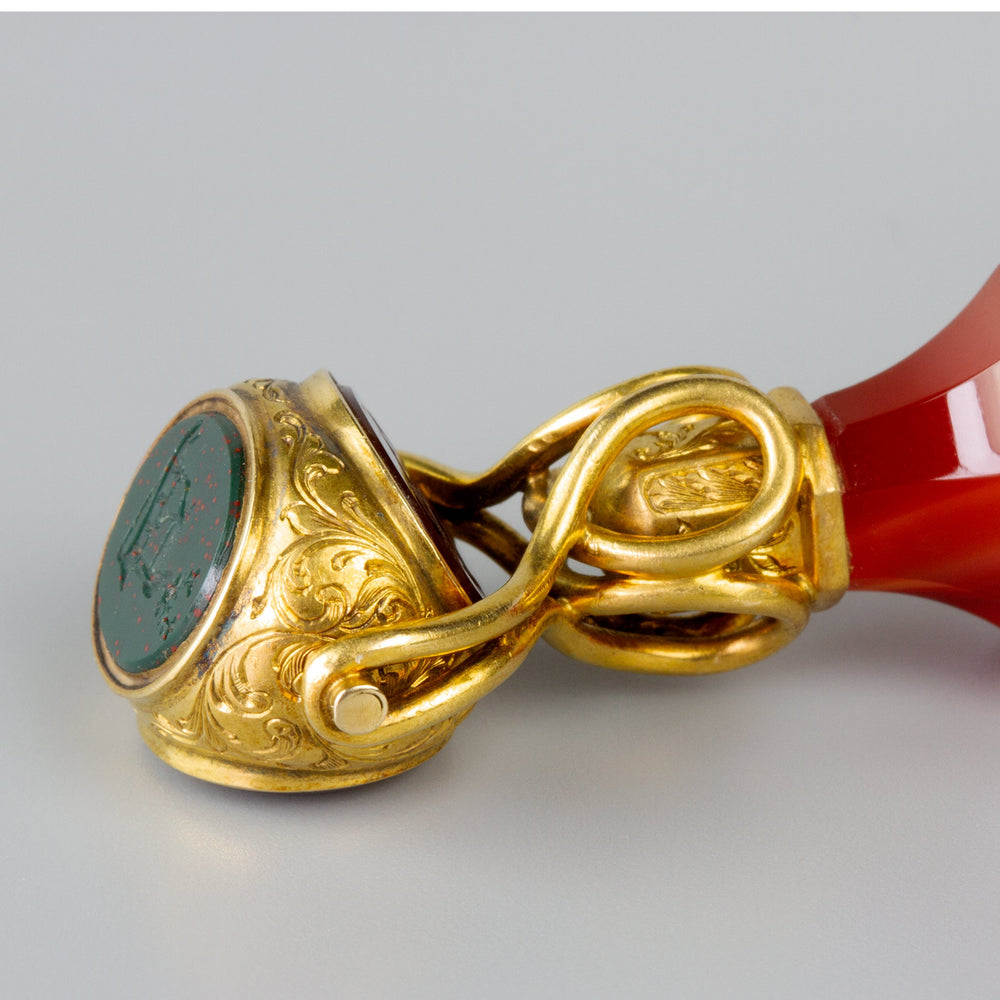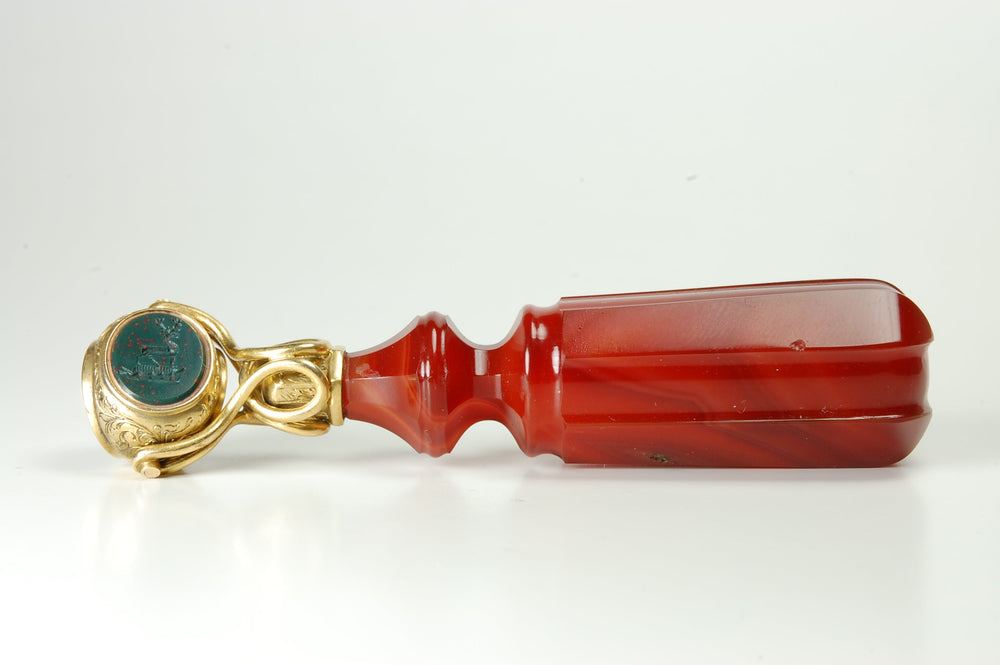 01.
Agate, Gold and Hardstone Matrices Swivel Desk Seal - Jones Family, Wales
An attractive carved agate, gold and multiple hardstone matrices desk seal.

Seal Detail
This is a beautiful example of a desk seal comprising handle of carved agate of octagonal form with rounded top, waist and tapering to unmarked gold collar, engraved with foliage pattern and attached to similar patterned matrices swivel mounts by a twisted gold mount.  The oval bloodstone, chalcedony and carnelian hardstone matrices are well engraved with combination of crest, initials and cypher.
The crest is identified as that for the family of JONES in Wales.
Seal Specification
Height 88mm (3.46")
Diameter of matrix 12mmx10mm (0.47x0.39")
Weight 40g (1.41oz)