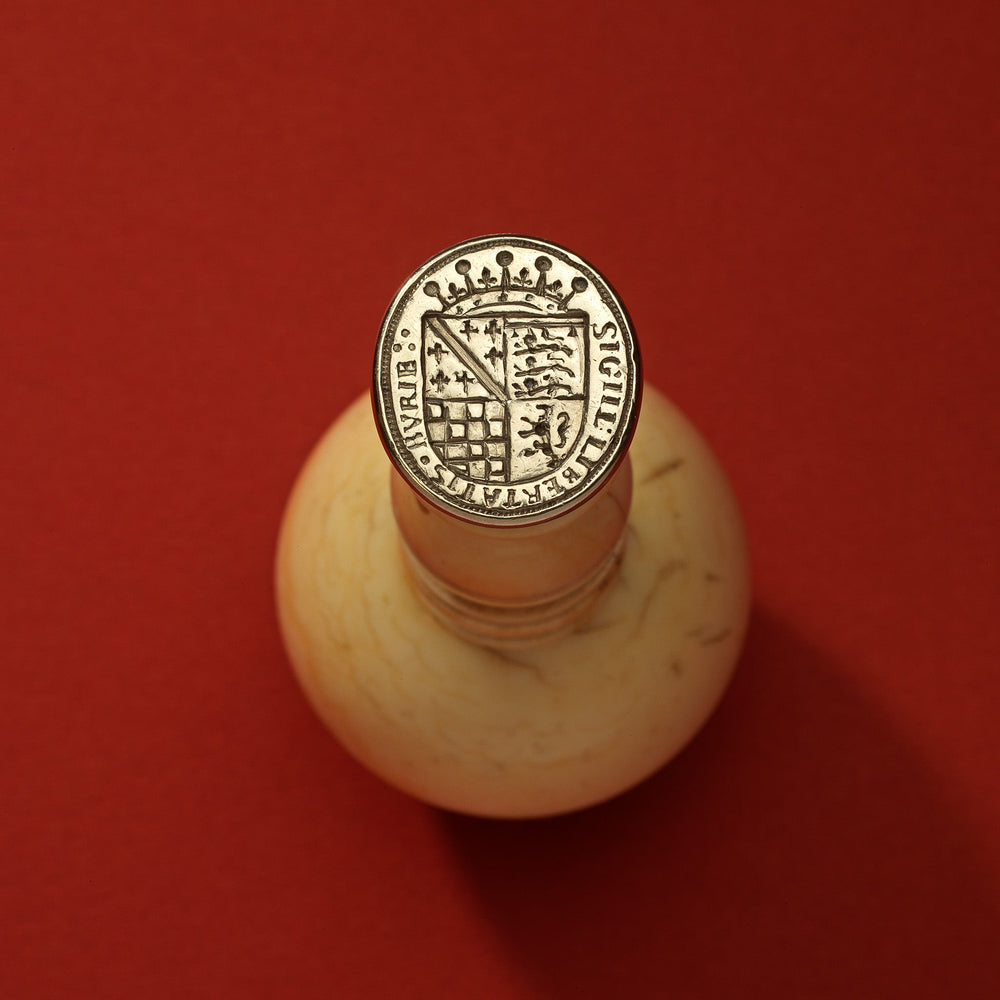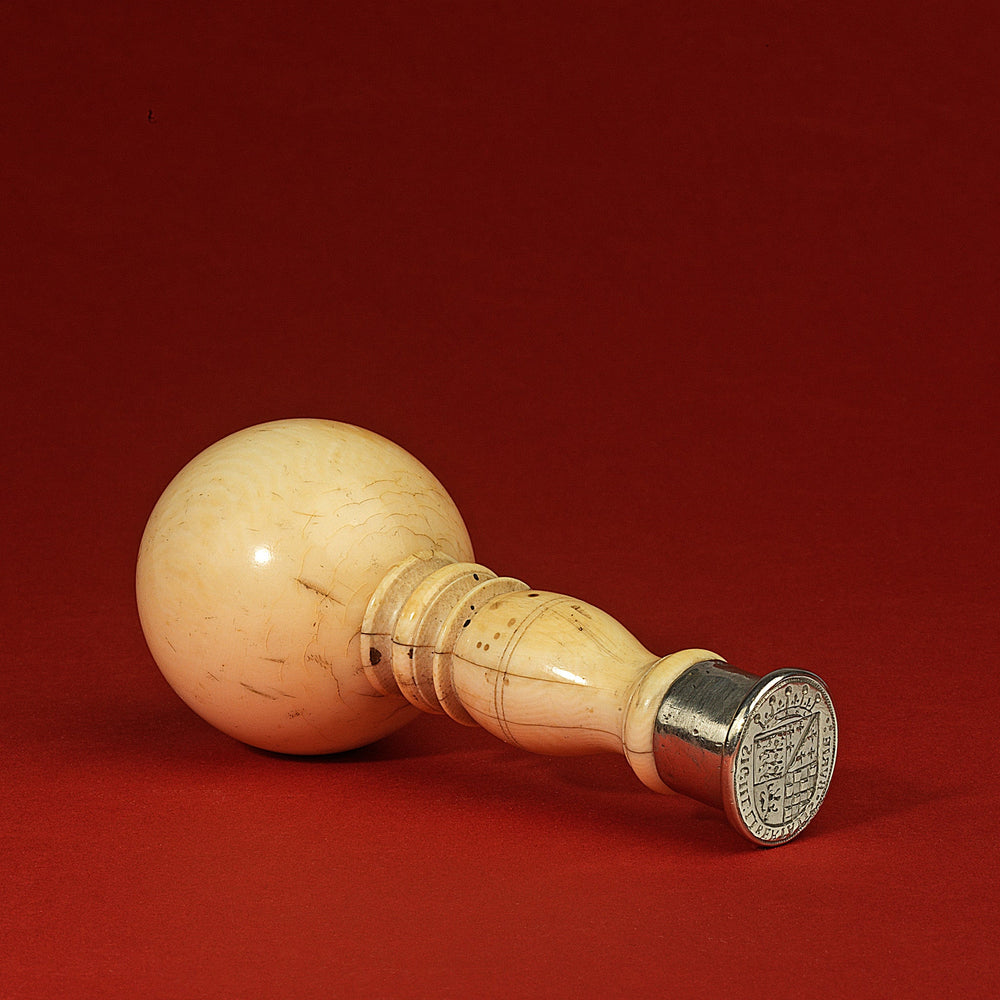 01.
A Silver Seal Matrix - Thomas Howard - 21st Earl of Arundel
A silver seal matrix with ivory handle dating to around 1600, belonging to Thomas Howard, 21st Earl of Arundel.
Seal Detail
The associated ivory handle with ball top above a banded inverted baluster stem. Straight silver collar above the oval matrix, engraved with a coat of arms below an earl's coronet.
The inscription reads sigill libertatis burie ('seal of the Liberties of Bury'). The matrix, which is circumscribed by this Latin inscription, has quarterly arms beneath an earl's coronet:
Howard (omitting the augmentation granted by Henry VIII to Thomas, Earl of Surrey, after his victory at Flodden in 1513 over James IV of Scotland).
Thomas of Brotherton, Earl of Norfolk (royal arms with a label – son of Edward I).
Arundel (if gules a lion rampant or) – probably most likely here; or Mowbray (if gules a lion rampant argent); or Segrave (if sable a lion rampant argent crowned or).
The Catholic 4th Duke of Norfolk was executed for treason by Queen Elizabeth in 1572, forfeiting all his honours at the same time. He was succeeded by his eldest son, Philip, who inherited through his mother the Earldom of Arundel. He too was attainted, dying a prisoner in the Tower in 1595, when he was succeeded by his only son, Thomas Howard, Lord Maltravers. On the accession in 1603 of James I, Thomas was restored to his title of Earl of Arundel, and to the baronies of his grandfather, being re-created also Earl of Surrey. He was made a Knight of the Garter in 1611, and Earl of Norfolk in 1644 (the title of Duke of Norfolk being restored only to his grandson in 1660, becoming 5th Duke). Despite the absence of the augmentation (which occurs also on contemporary engravings), this seal would appear to be for Thomas Howard, 21st Earl of Arundel (1585–1646).
'Stewardship of the Liberties of Bury in the county of Suffolk and all the priveleges thereunto appertaining' formed part of what were 'commonly called the Duke of Norfolk's Liberties'. According to a deposition of 1624, in the records of the King's Remembrancer, made by Thomas, 21st Earl of Arundel, these liberties had been leased by his father Philip, 20th Earl of Arundel, to his solicitor John Wentworth for a term of 55 years.
Seal Specification
English, early 17th century.
Height: 110 mm.
Height of matrix: 22 mm.