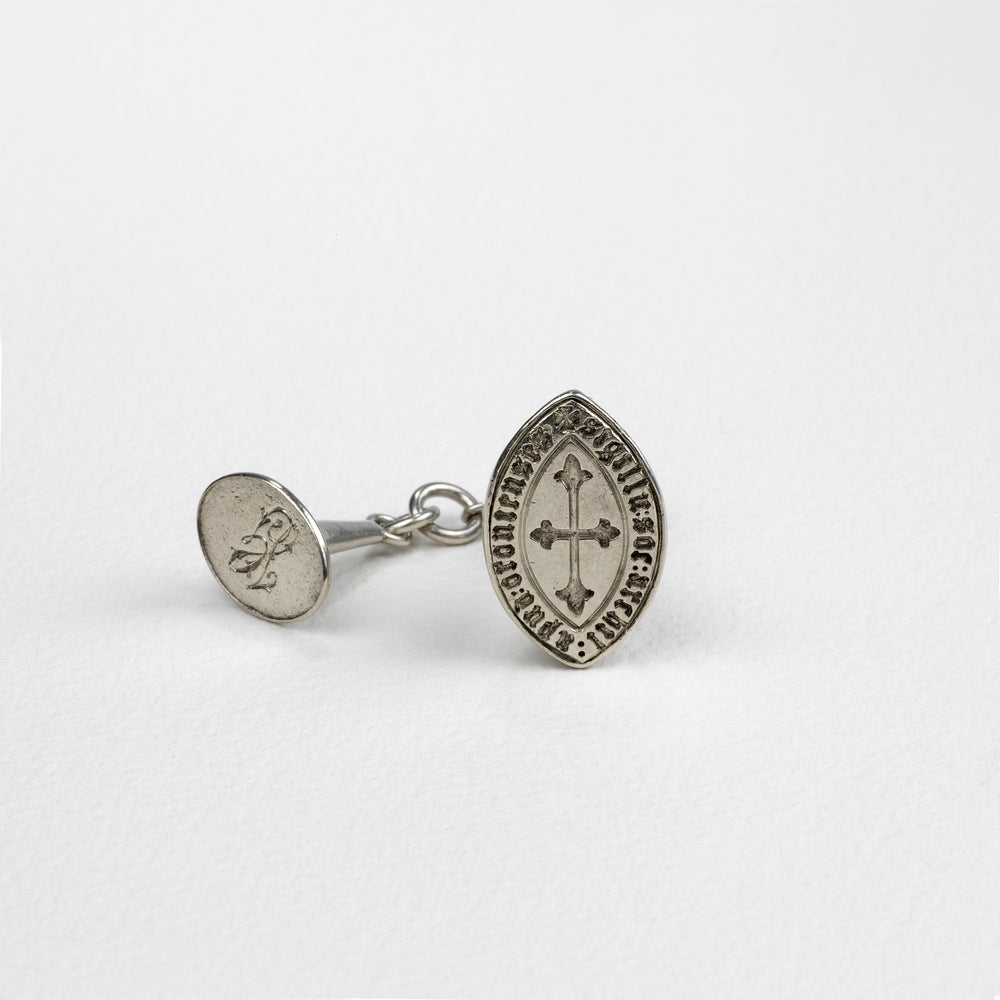 01.
A Silver Fob Seal by Warwick with Secondary Silver Fob Seal Attached by Chain, 1845
The silver fob seal of navette form engraved with a cross and circumscription reading: Sigilla : soc : archit : apud : oxonienses
The Oxford Architectural Society was founded in 1839 as the "Oxford Society for promoting the study of Gothic architecture".  The official change of name took place in 1848 but had been used unofficially since 1844; the date of this seal, though, being a year later in 1845.
The seal, well marked with full hallmarks for the maker Warwick, although it appears that this is Stephen Warwick but for TW, dated to 1845, so presumably Stephen Warwick's familial successor.  This example has a smaller, silver oval matrix seal attached by a silver chain which is engraved with stylised initials.