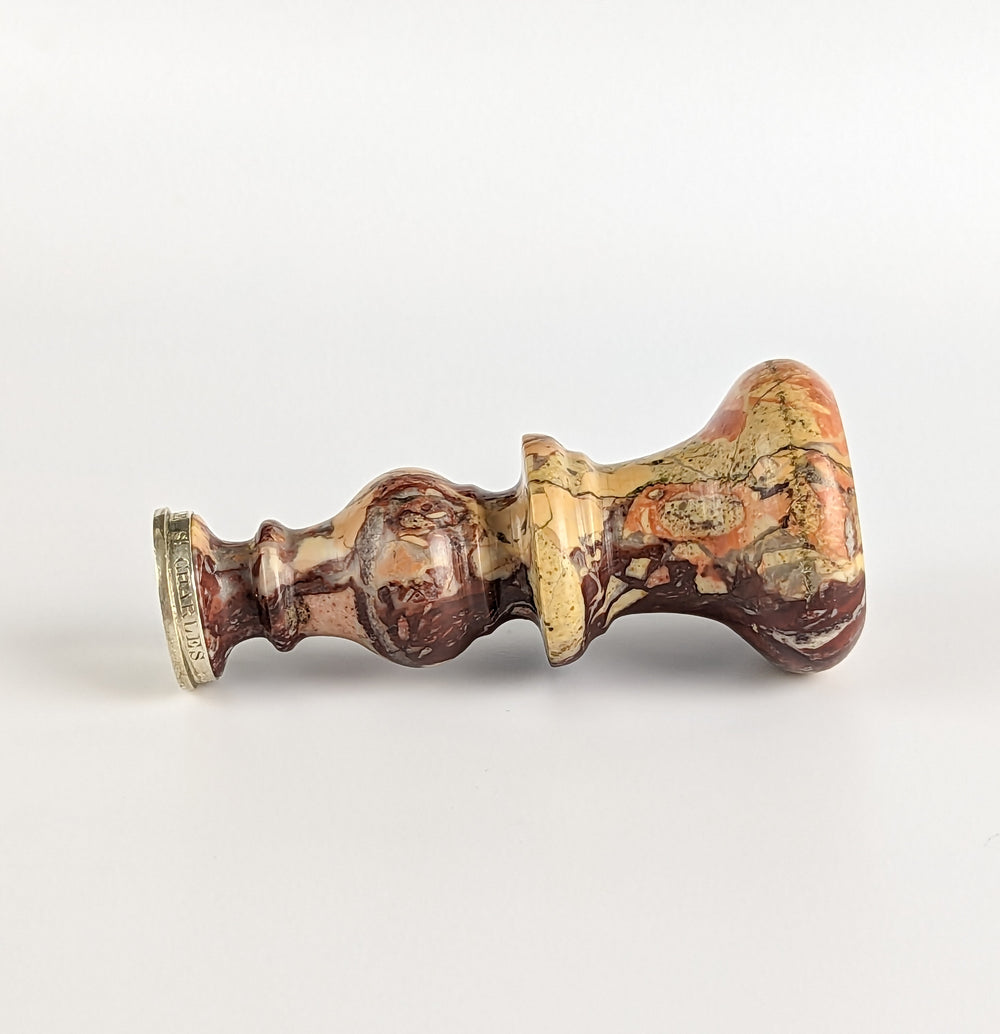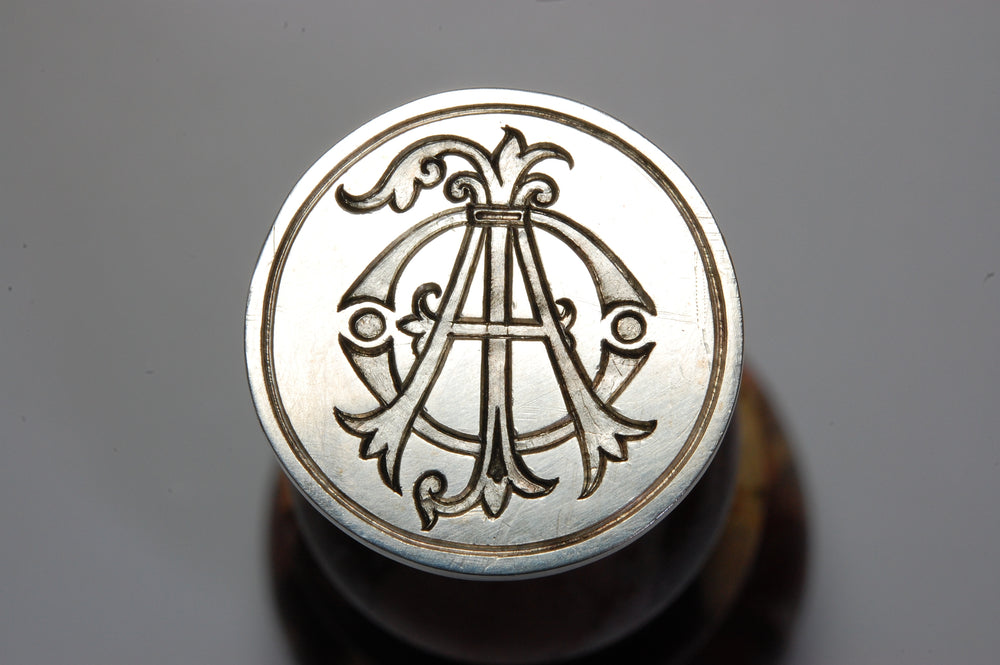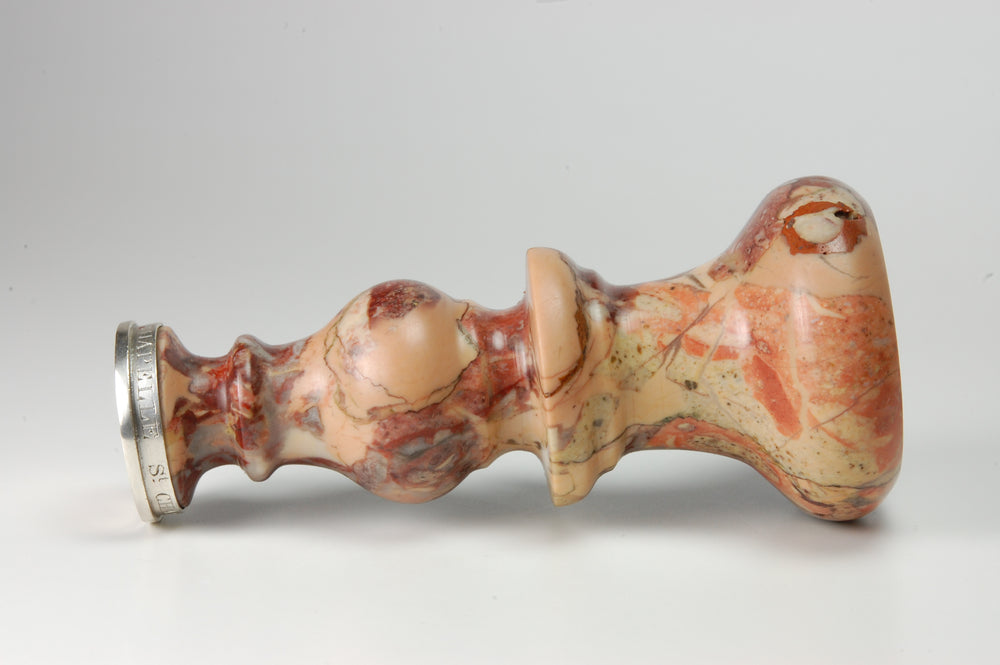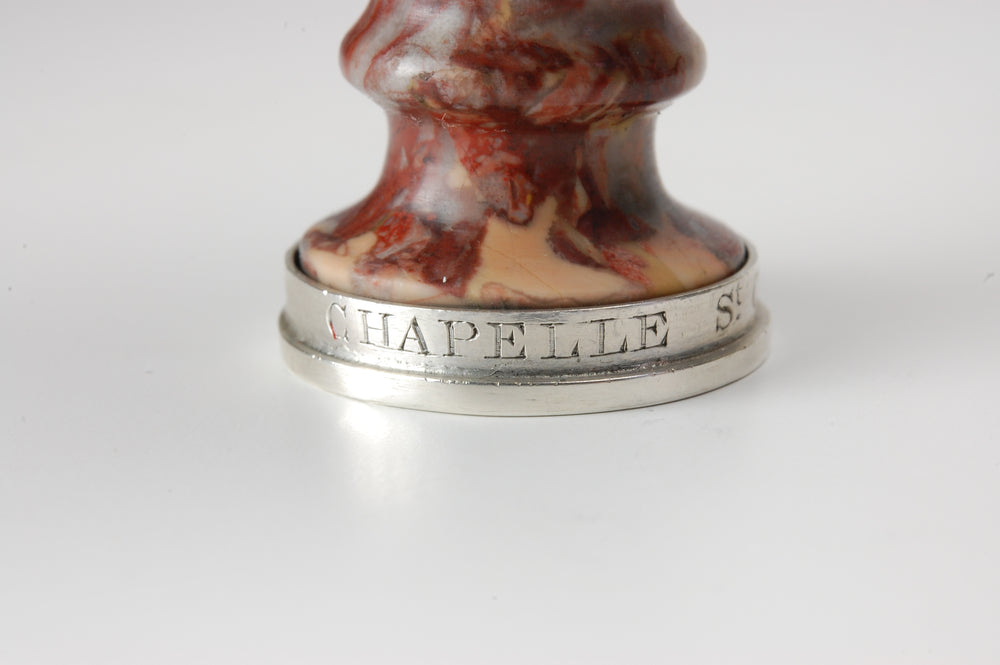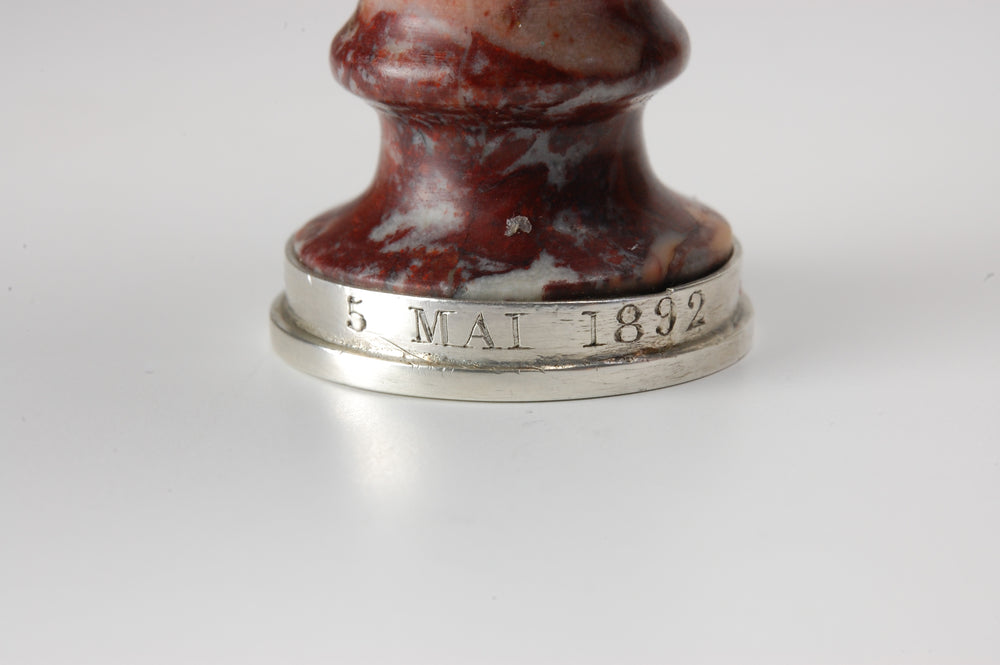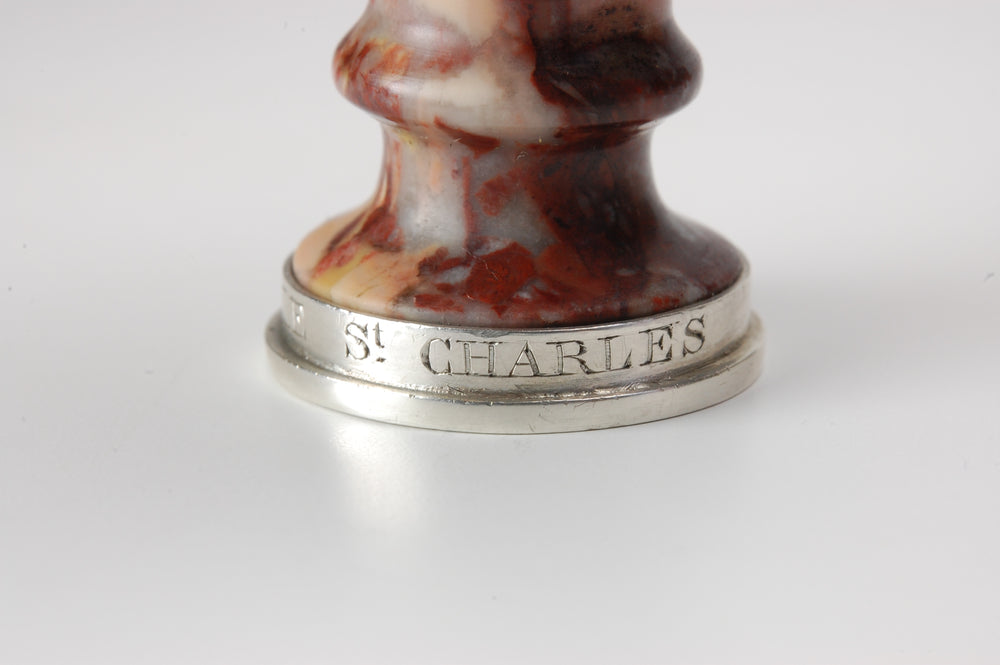 01.
19thC Marble and Silver Dated Desk Seal
Seal Detail
An unusual and beautifully carved marble handle desk seal of flat top form and tapering turned stem terminating in the silver collar, inscribed with the following:
CHAPELLE St CHARLES 5 MAI 1892
The handle is multi coloured with an emphasis on pale and dark browns not often seen. The silver circular matrix is engraved with a cypher, not obvious but suspect the initials being a combination of A, I and O. 
Seal Specification
Height 80mm (3.14")
Diameter of matrix  22mm ("0.86")
Weight 88g (3.10oz)