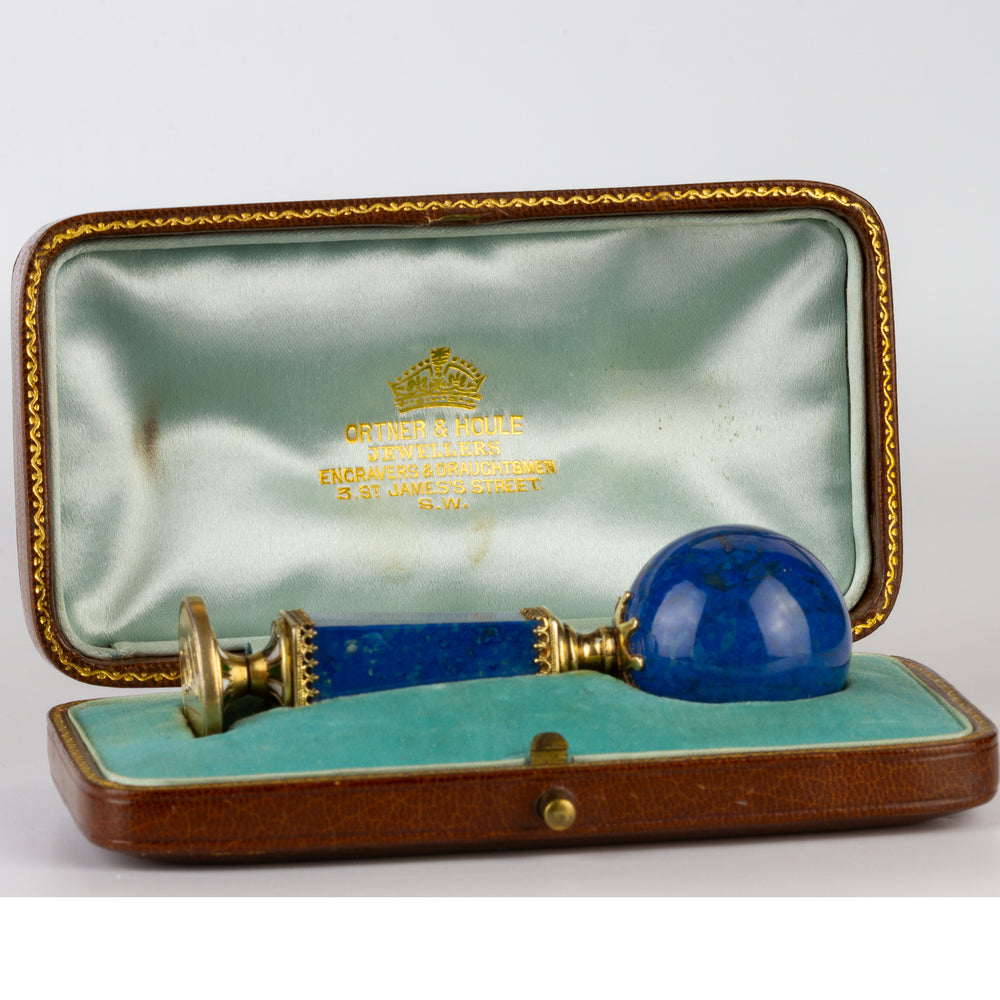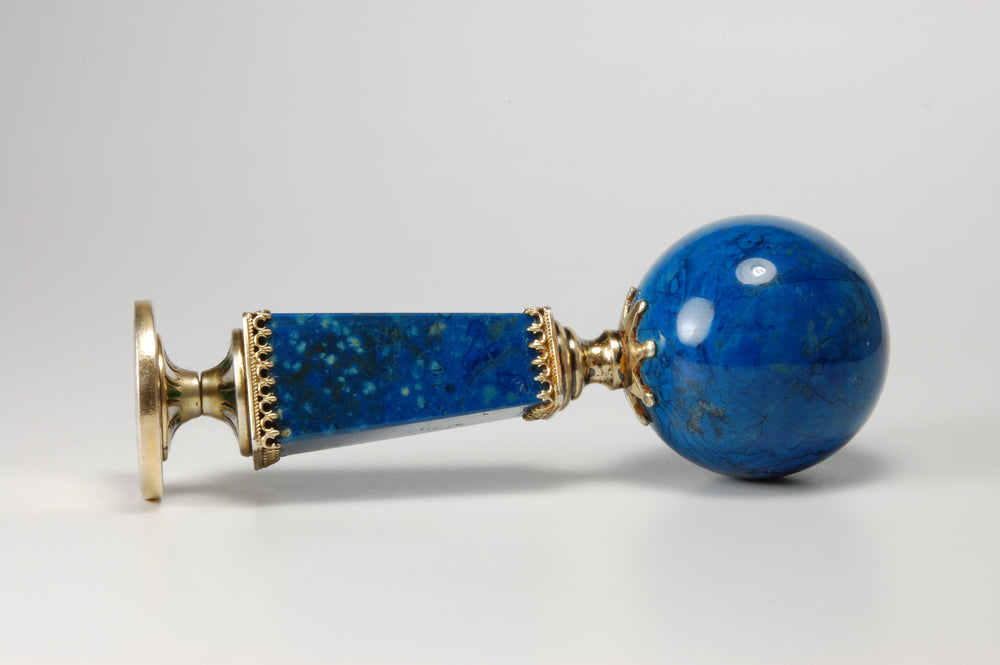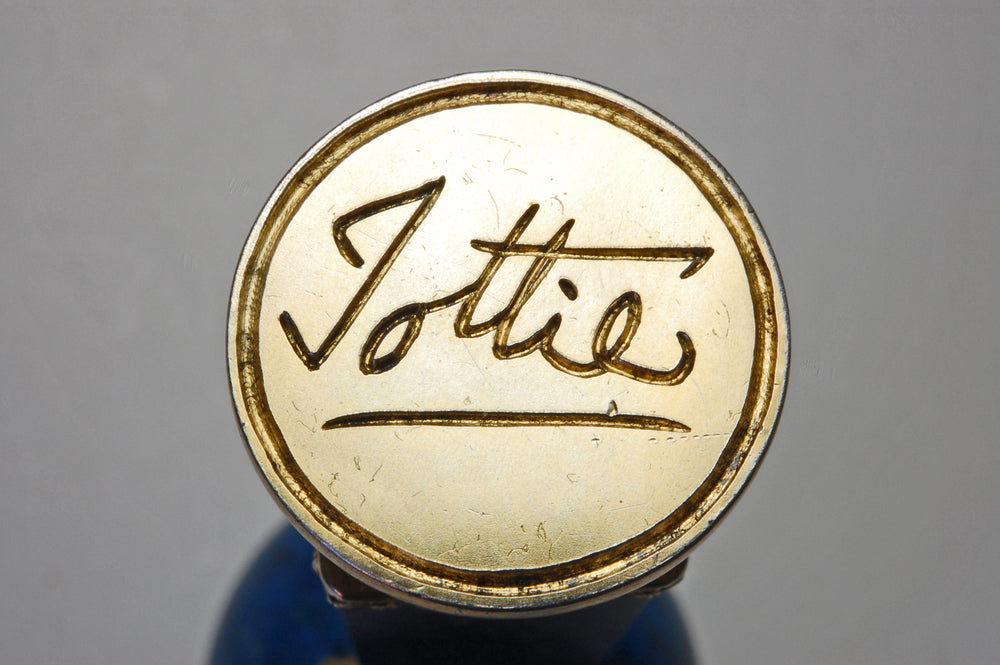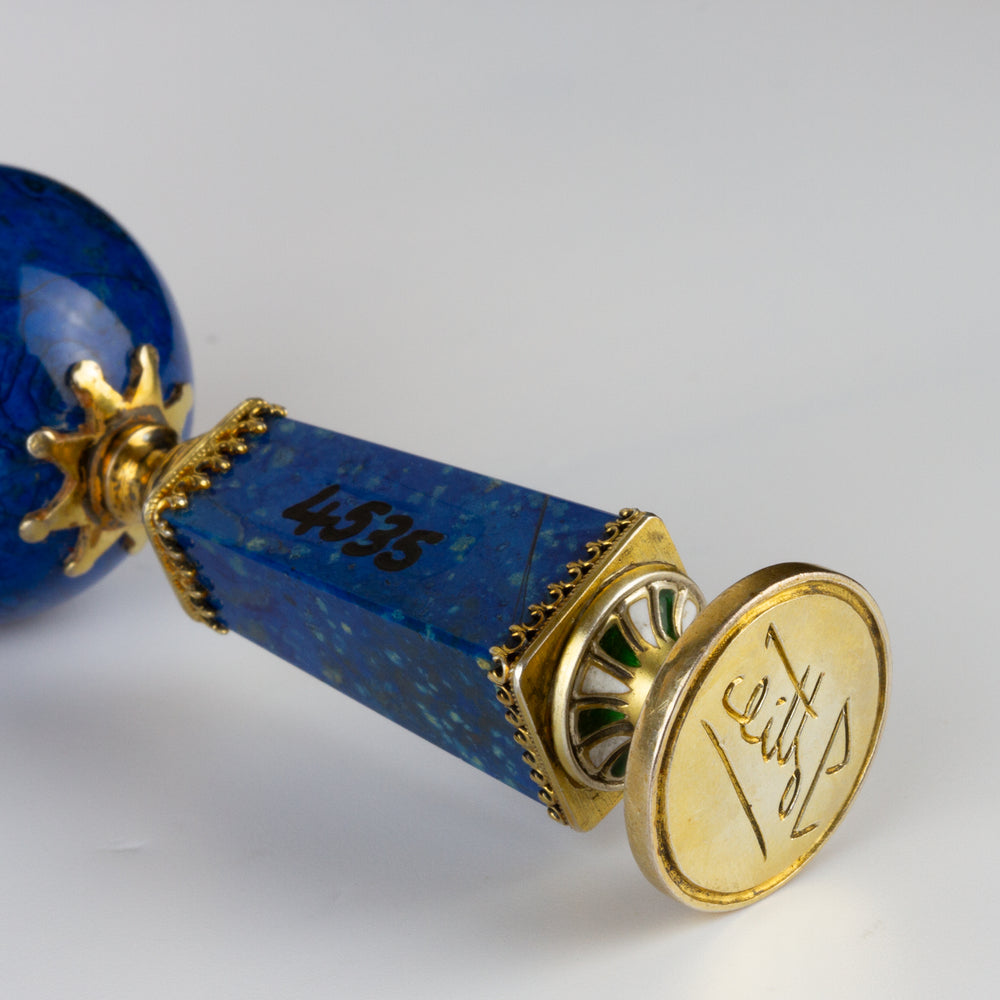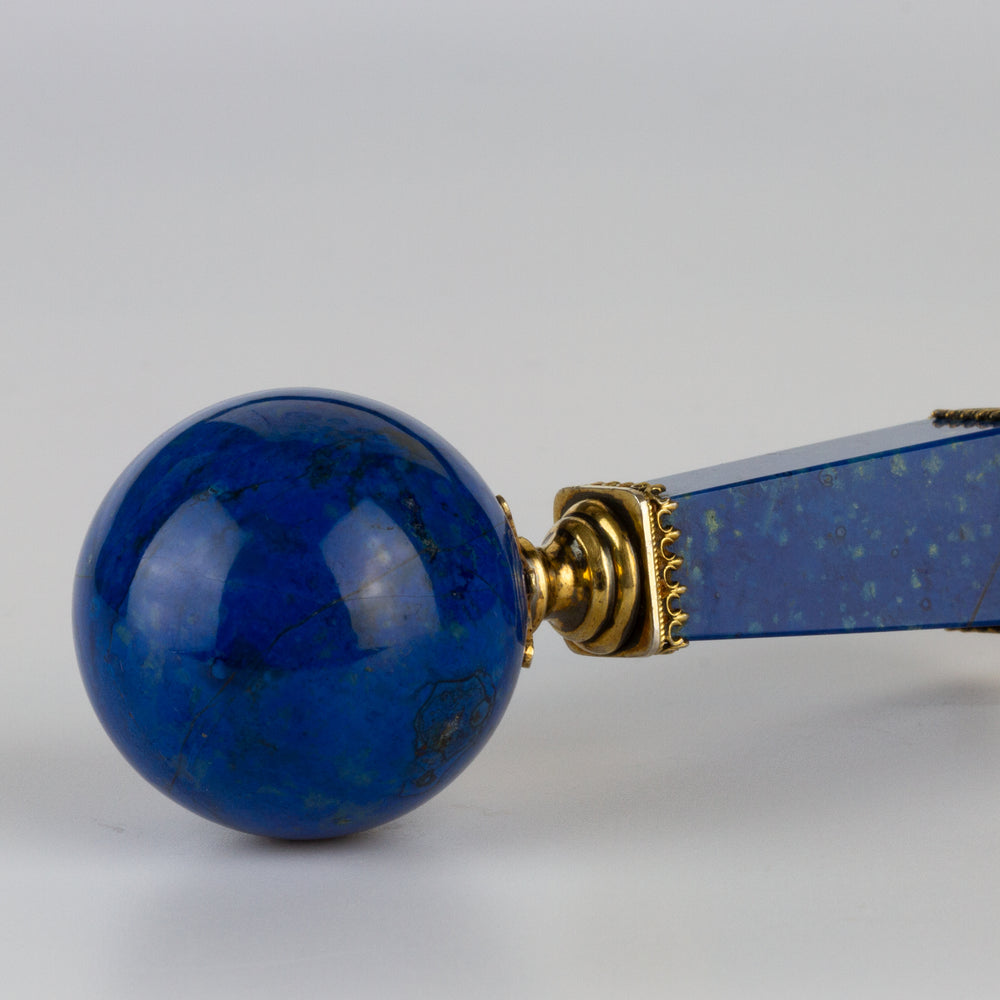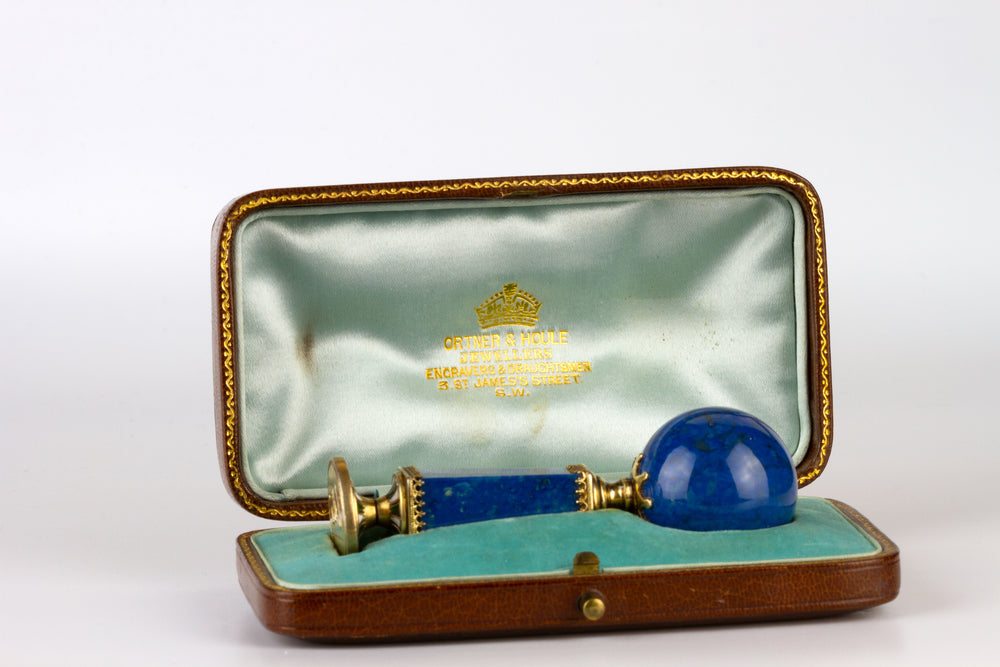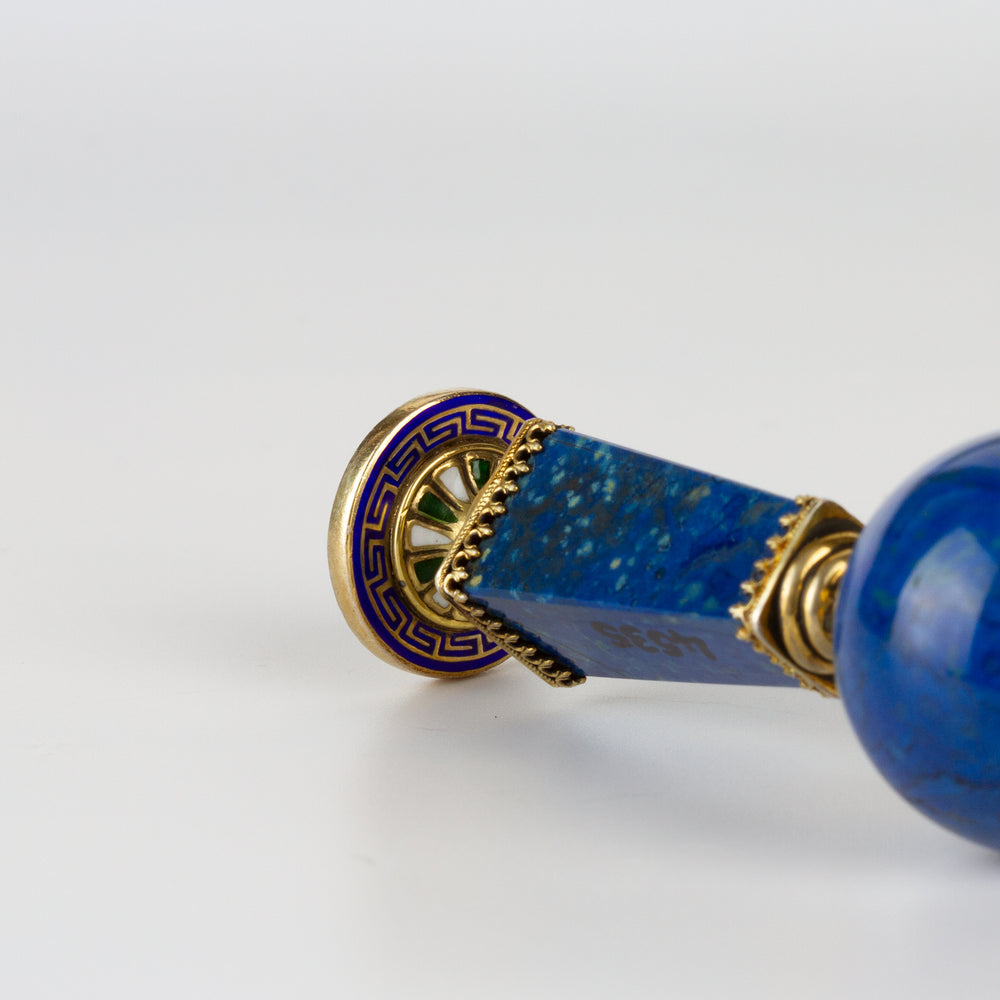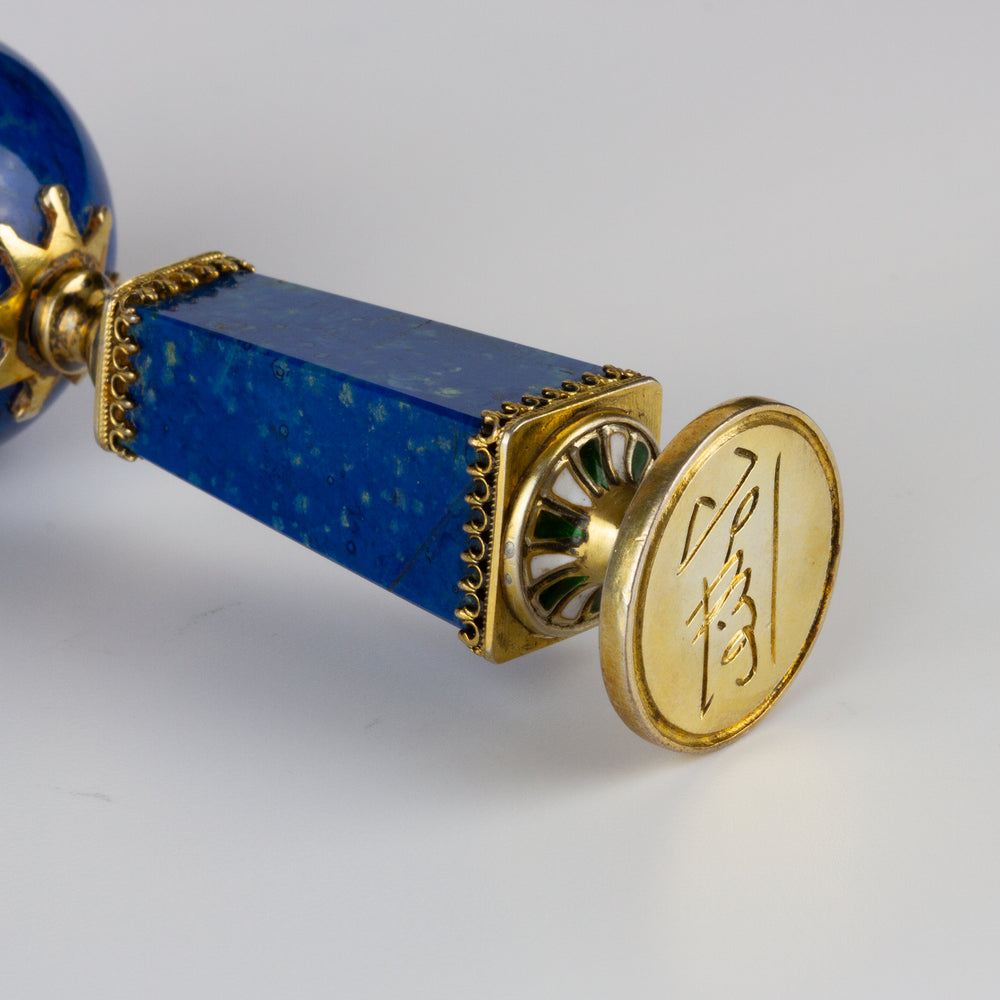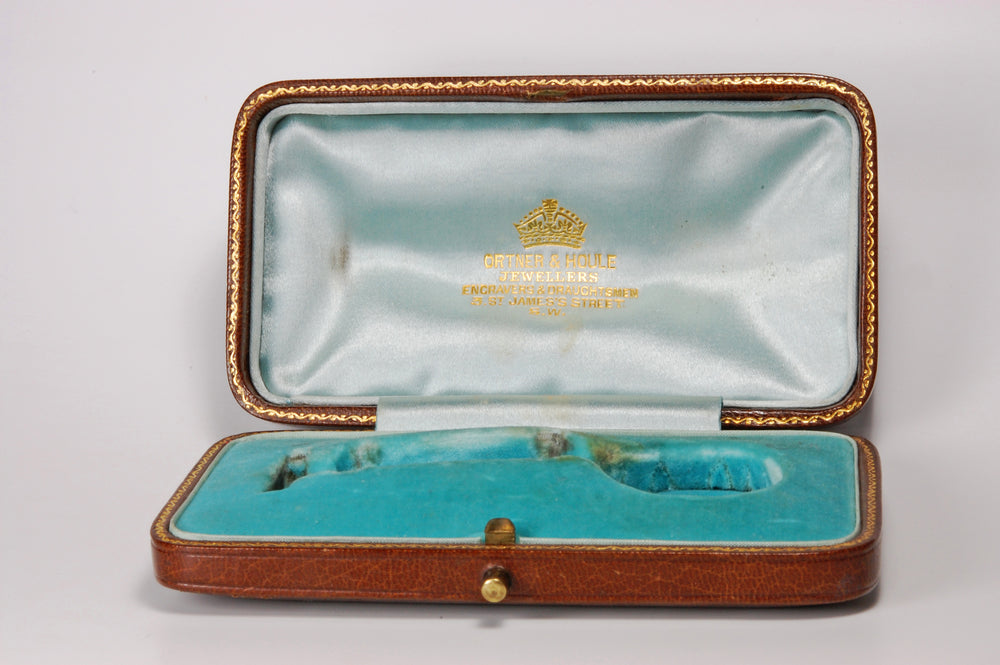 01.
Lapis Lazui, Gilt and Enamel Personal Desk Seal
A distinctive and elegantly cased desk seal made of lapis lazuli, silver gilt and enamel made during the heyday of art deco design of the 1920's-30's for LOTTIE.
Seal Detail
A stunning architectural personal desk seal, the handle formed of a ball of polished lapis lazuli, fixed by a gold metal mount to a gently tapering squared column to a gold metal lower mount to a circular foot fitted with a chequerboard enamelled pattern with outer blue grecian pattern; the circular silver gilt matrix engraved with the stylised name LOTTIE.

The seal is cased in its original, custom made, brown leather case with turquoise blue felt interior and lined with the maker and supplier, ORTNER & HOULE, JEWELLERS, ENGRAVERS & DRAUGHTSMEN, 3 ST. JAMES'S STREET, S.W. 
Seal Specification
Height 80mm (3.14")
Diameter of matrix  21mm (0.82")
Weight (uncased) 61g (2.15oz)