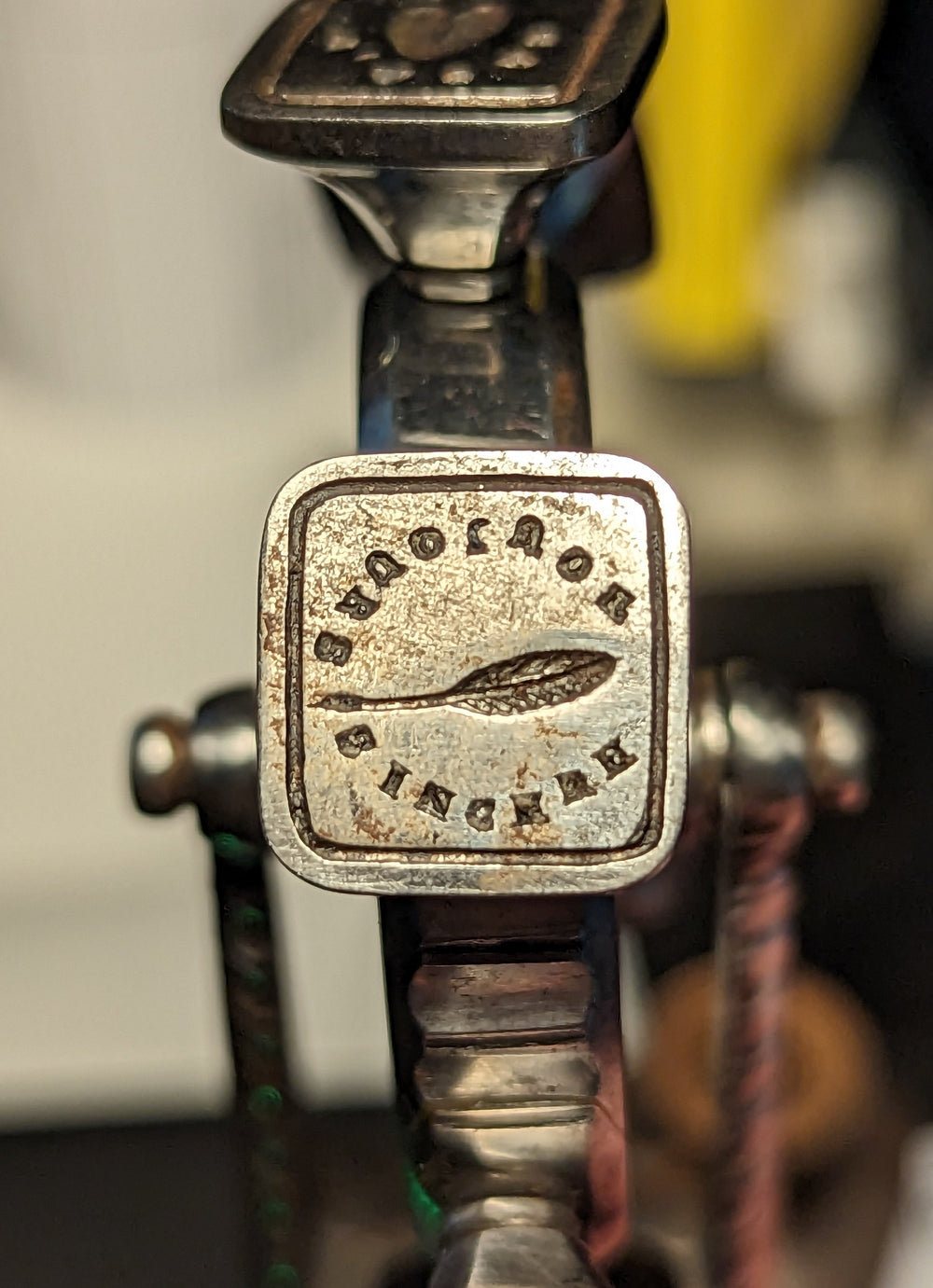 01.
Granite & Steel Spinning Wheel Desk Seal
A stunning spinning wheel desk seal made with finely carved, tapering and faceted granite handle to a polished steel spinning wheel featuring six individual matrices, each engraved with a sentimental message (one blank).  The intricate nature of the craftmanship displayed on the wheel spokes and side-arms gives an indication to the quality of the piece.
Seal Detail
The spinning wheel offers six individual matrices, in both subject and material used.  They comprise the following:
| | |
| --- | --- |
| Steel | BLANK - UNCUT |
| Steel | TOUJOURS D'ACCORD |
| Steel | A VOUS |
| Steel | TOUJOURS SINCERE |
| Steel | VITE DE ? |
| Steel | DITES OUI |
The intricately carved wheel has ornately decorated side panels in the form of foliage leaves.  Each of the five matrices are set in hatched gold mounts and are engraved with sentimental messages, which would undoubtedly be used by the owner when replying to personal correspondence, depending on which sentiment was wanted.  
Seal Specification
Height: 130mm (5.11")
Width of wheel: 57mm (.24")
Weight: 129g (4.55oz)
Condition: The whole is presented in excellent original condition. The body of the wheel appears free from any defect and the mechanism run smoothly.  Each of the five matrices are intact and appear to be damage free save for the screw threads have adjusted over time so that the matrices do not correctly align when fully tightened.  The granite handle is intact and attached firmly to the steel collar; the edges appear to be unmarked - understandable, perhaps, given its hardeness!