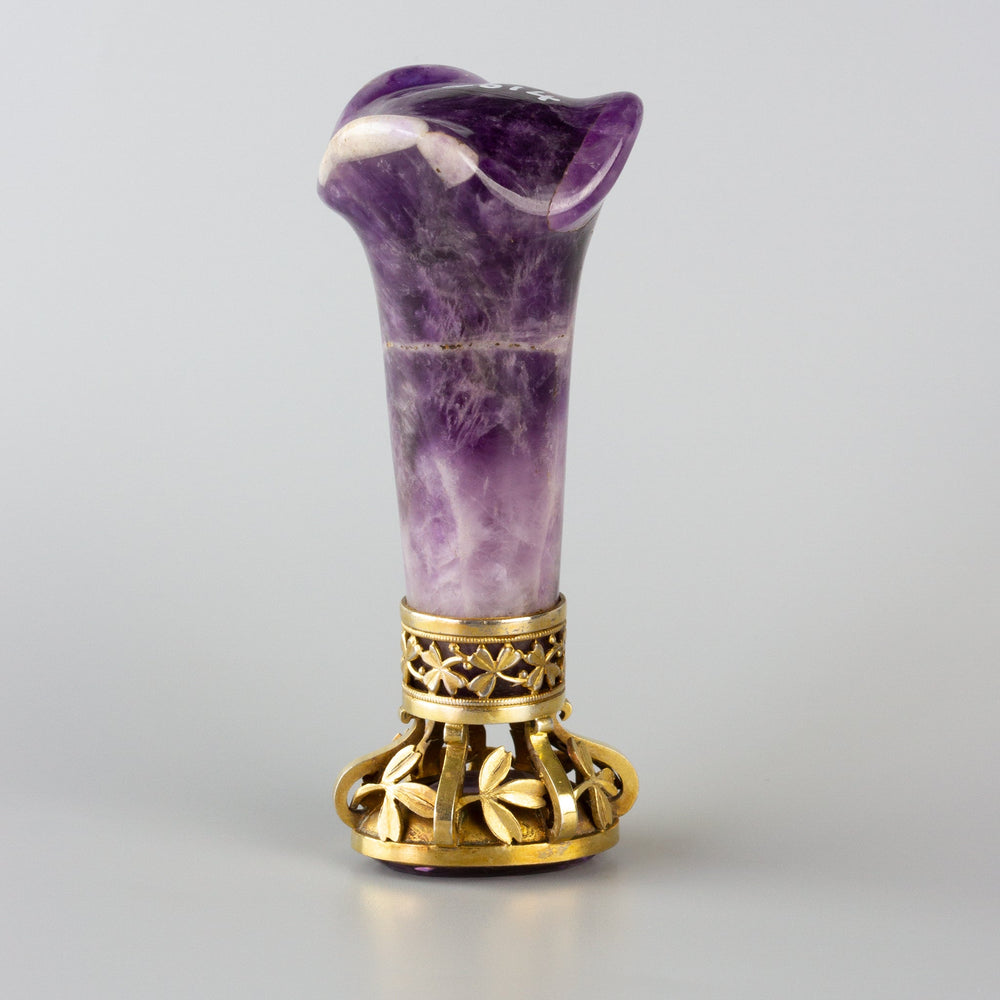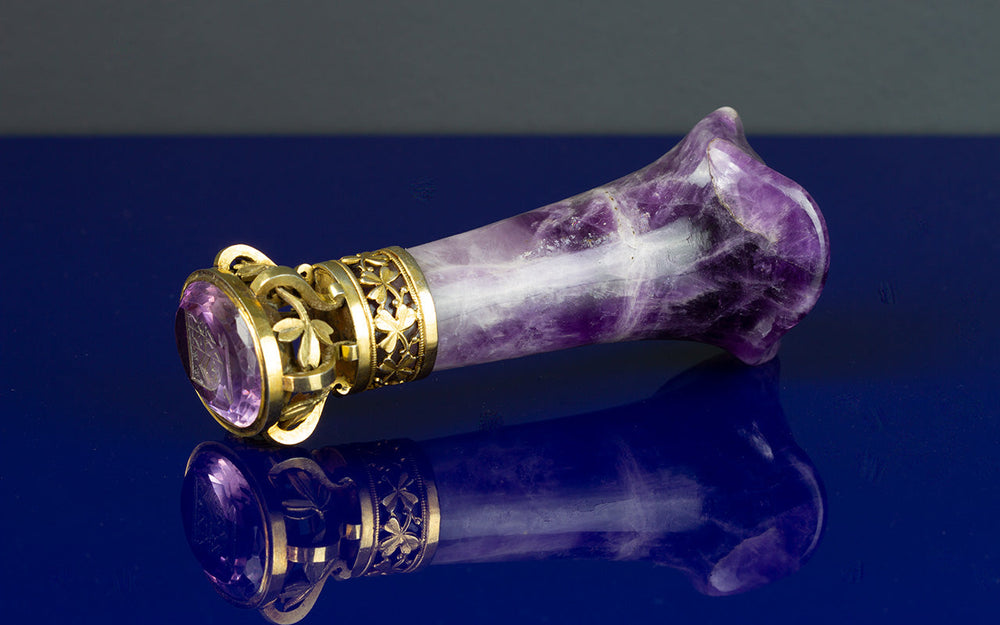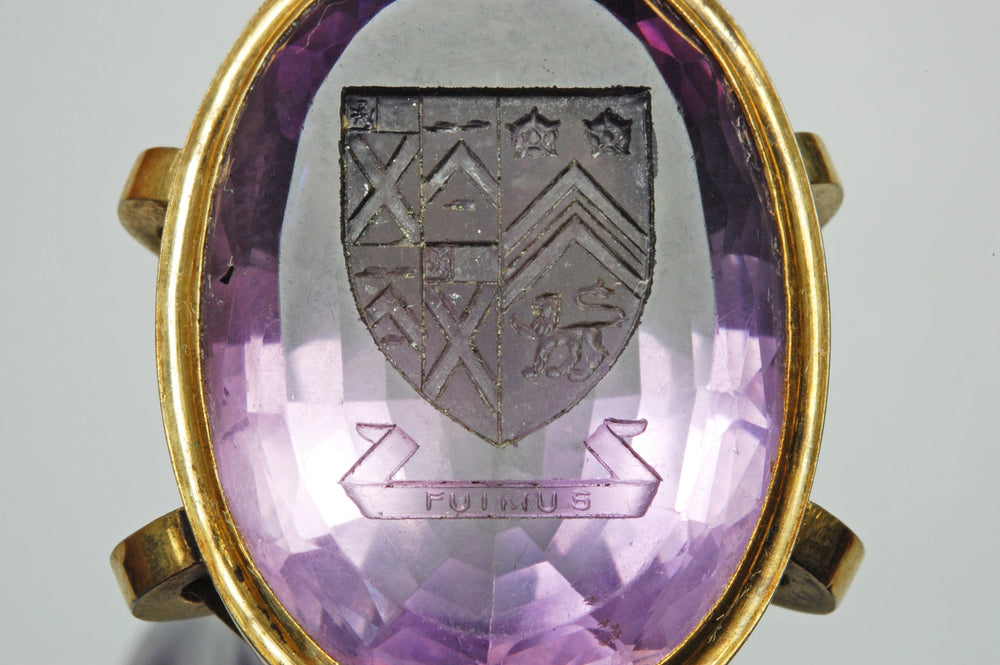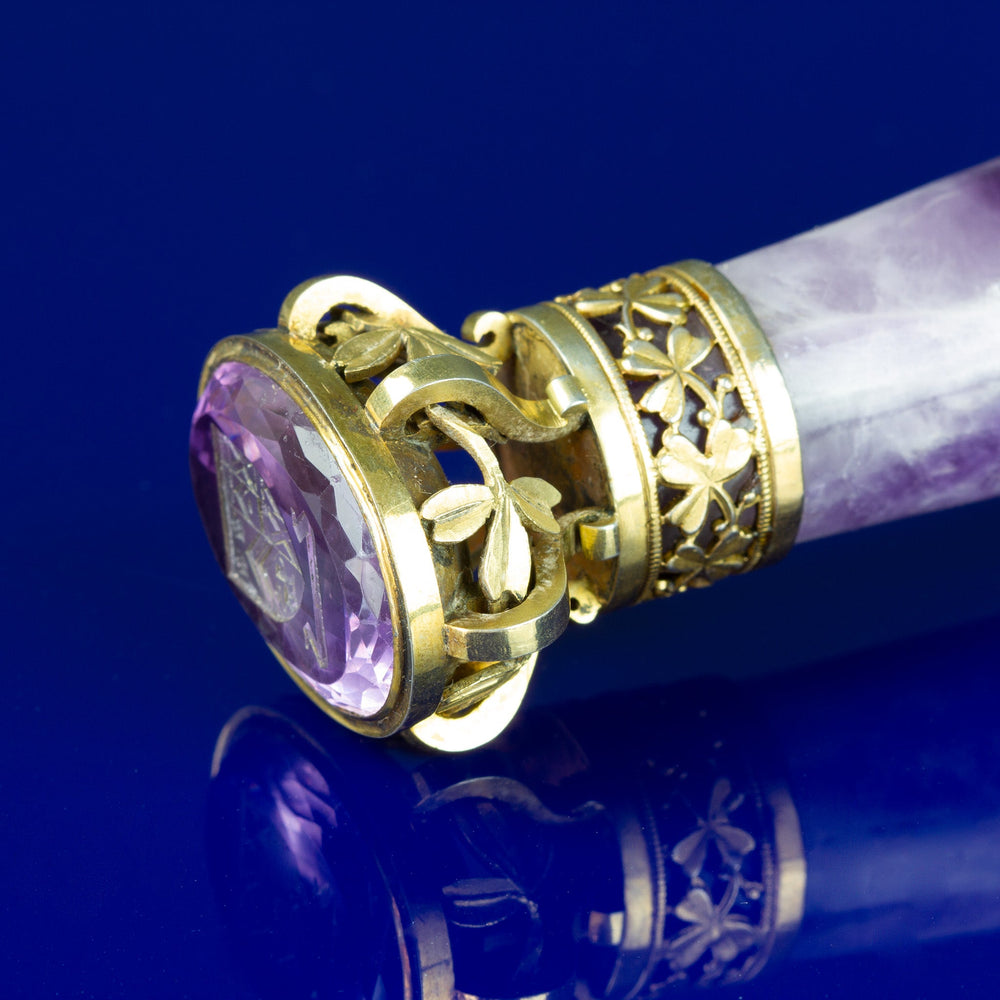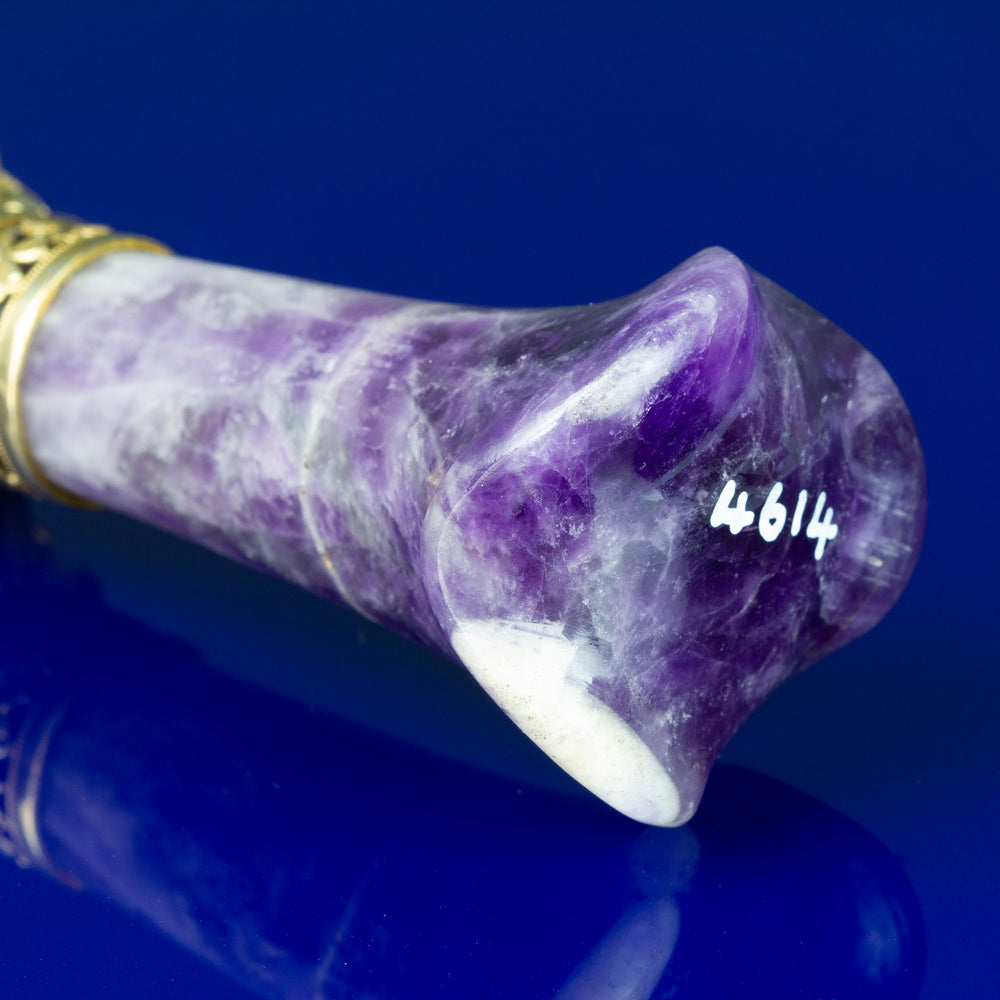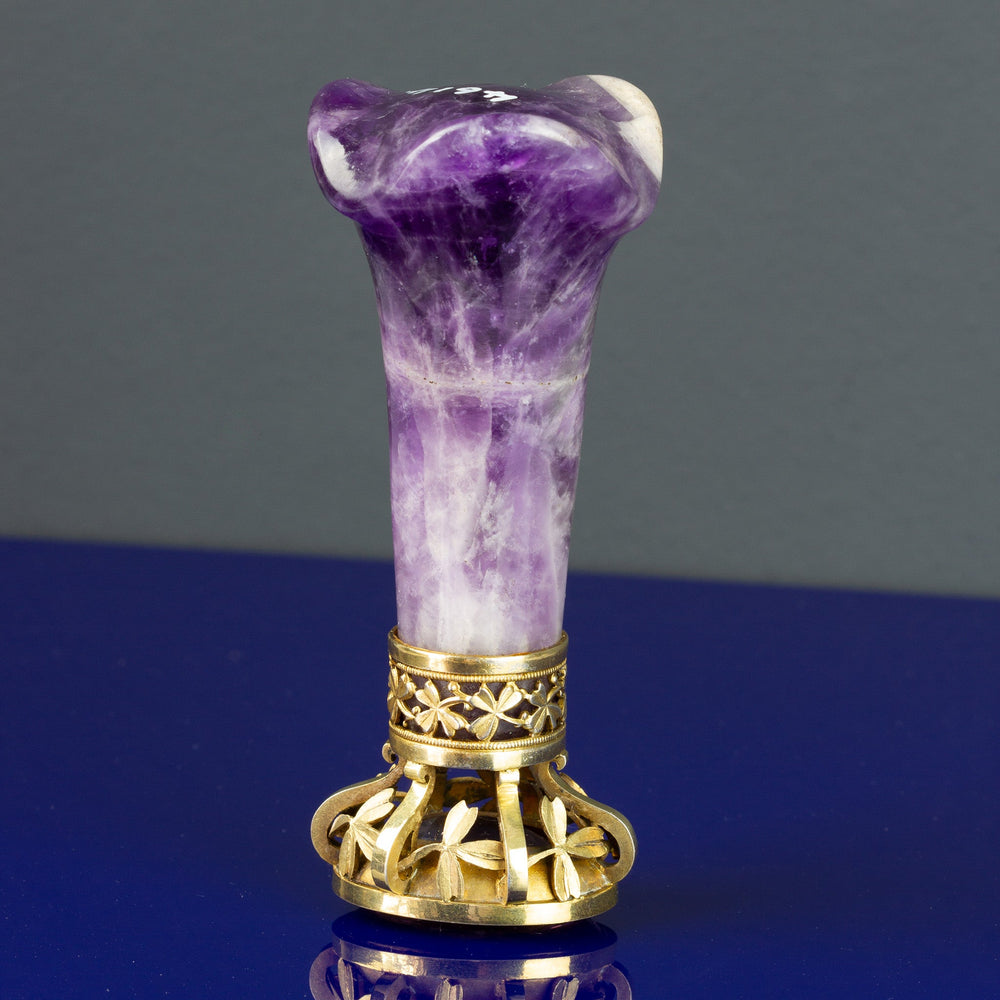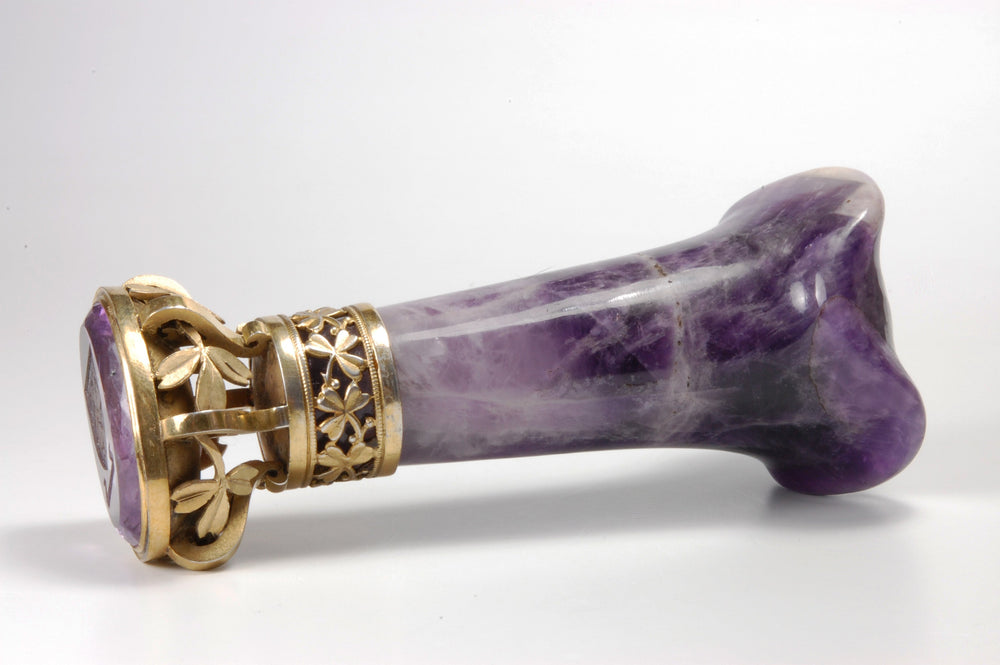 01.
Substantial Amethyst and Gilt Armorial Desk Seal
A handsome, substantial amethyst handle, gilt metal mount and amethyst matrix engraved with an armorial and motto for the marital arms of Brudenell-Bruce and Joel, made circa 1949.
Seal Detail
The substantial amethyst handle of this seal is a thing of beauty, of organic shaped formed top and tapering stem to a gilt metal pierced collar and ornately pierced mount which holds the oval amethyst matrix with bevelled edges, engraved with armorial shield and motto below.  The motto reads: FUIMUS (We Have Been).  The seal undoubtedly commemorates the marriage of Chandos Robert Henry Brudenell-Bruce (born 8th April 1923 died 1993), of Newmarket in the County of Suffolk and Dana Moira Angela Joel (born 22nd April 1929 died 17th January 2013).  Chandos and Dana were married on the 2nd November 1949.  During the Second World War, Chandos was commissioned as a Second Lieutenant in the Royal Horse Guards (The Blues) on the 4th July 1942.  He ended the war in the rank of Captain.
Seal Specification
Height 97mm (3.81")
Diameter of matrix 22x31mm (0.86"x1.22")
Weight 133g (4.69oz)