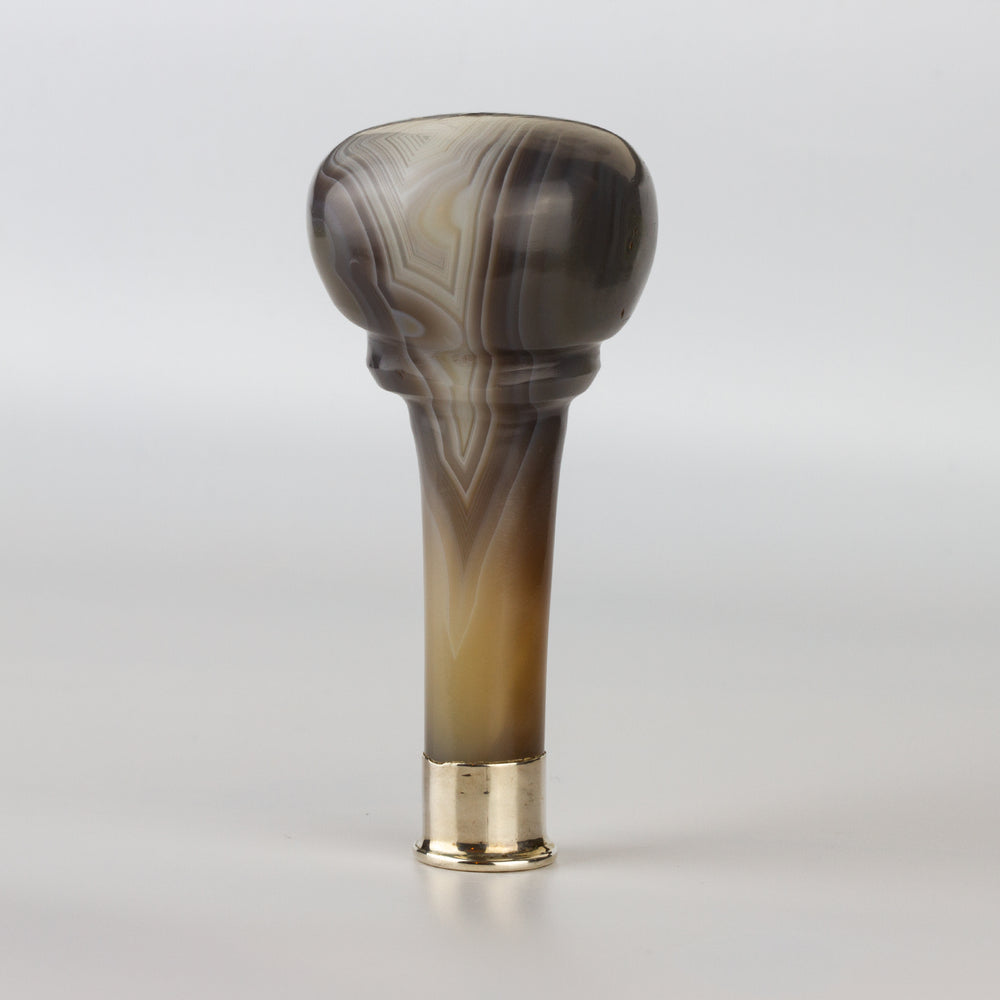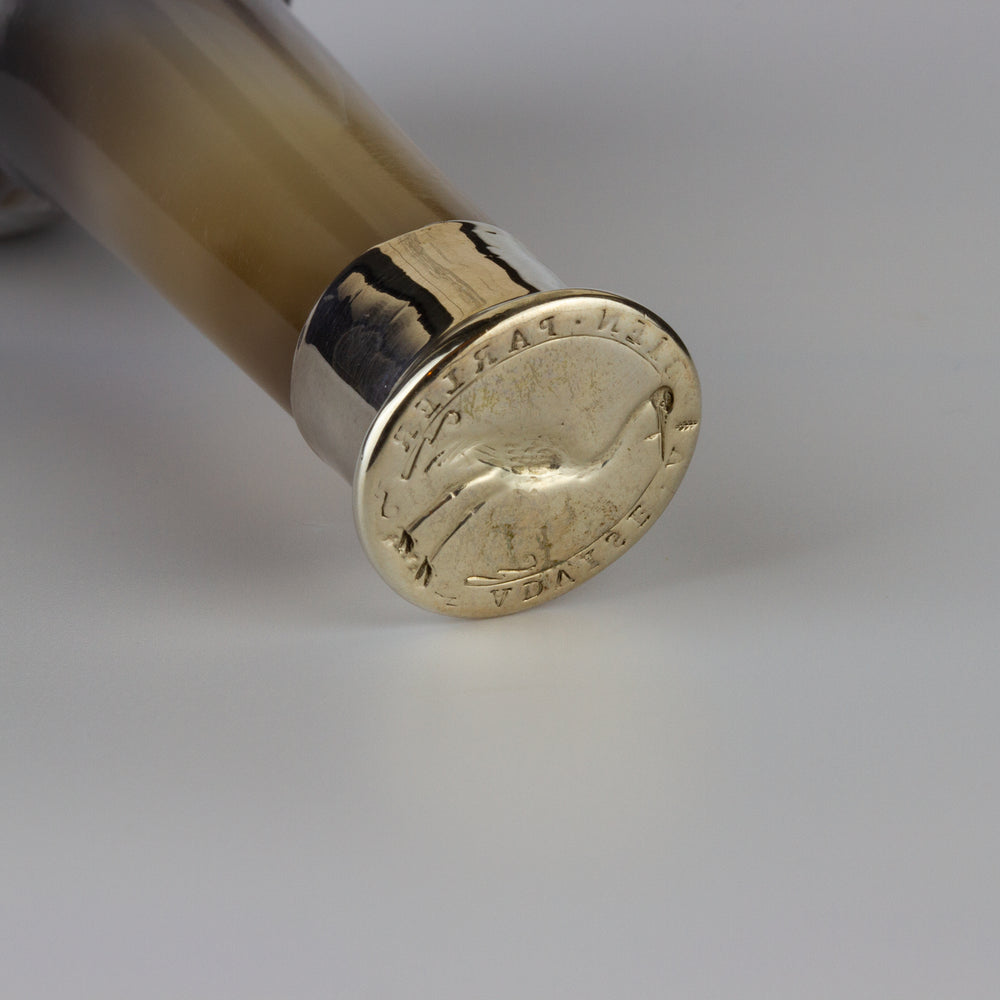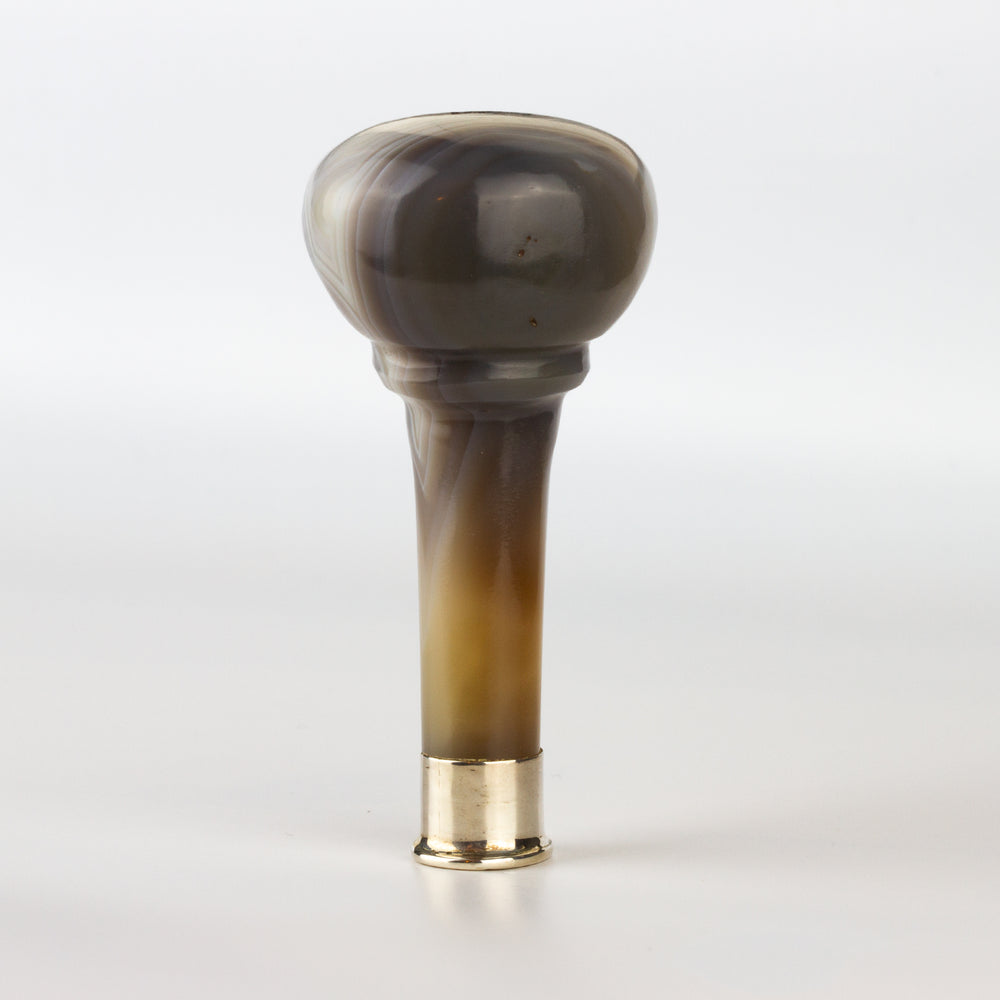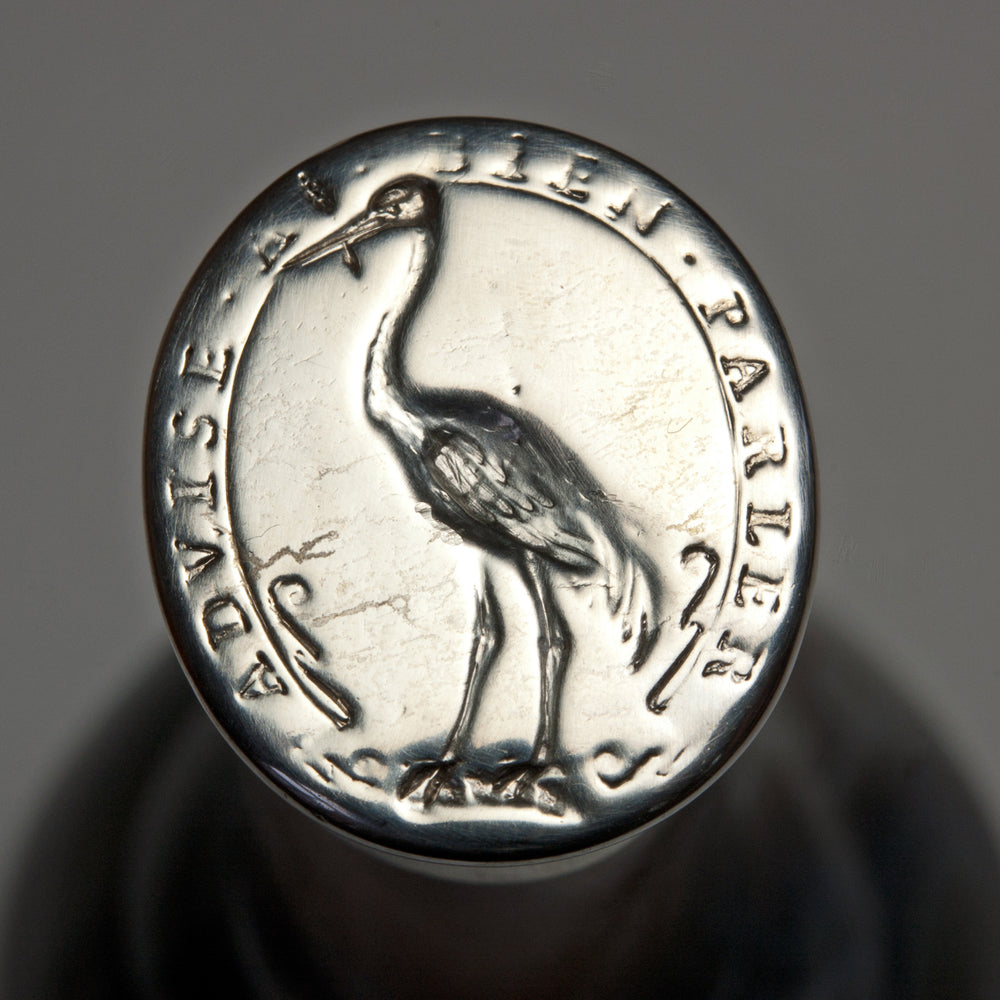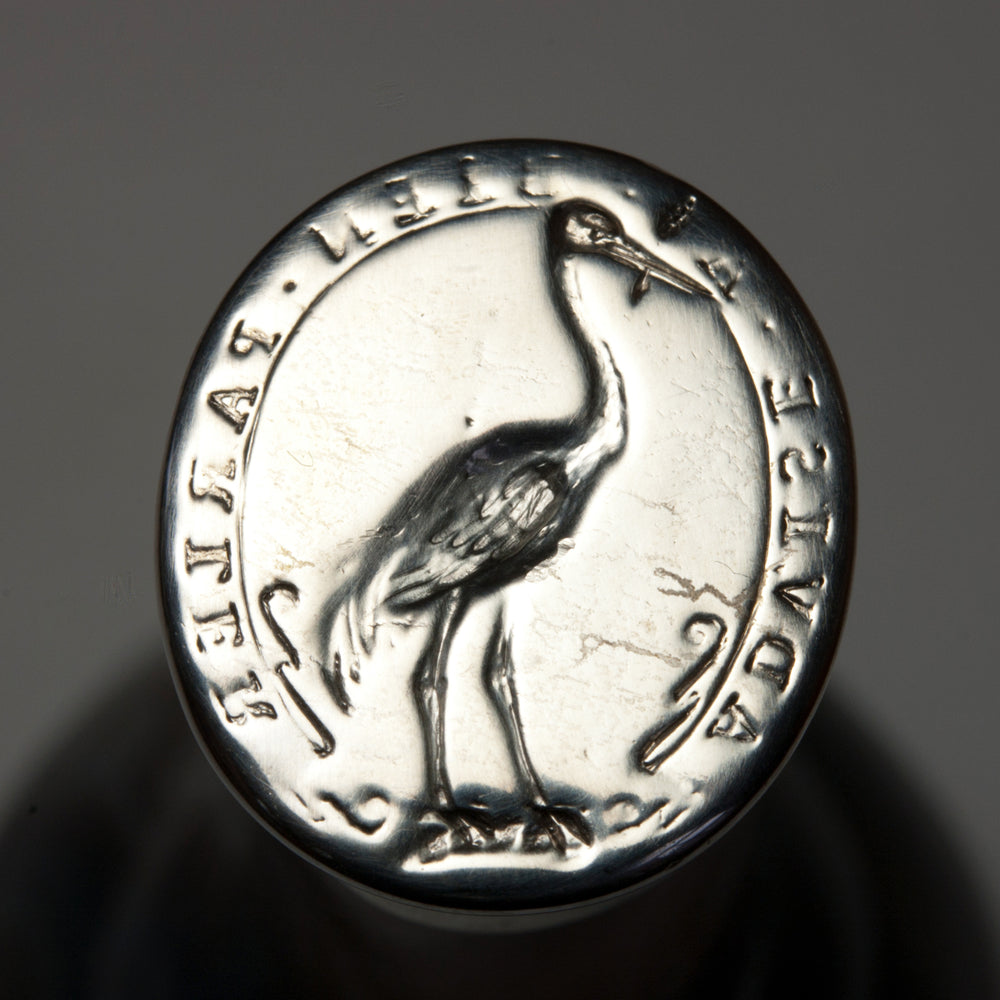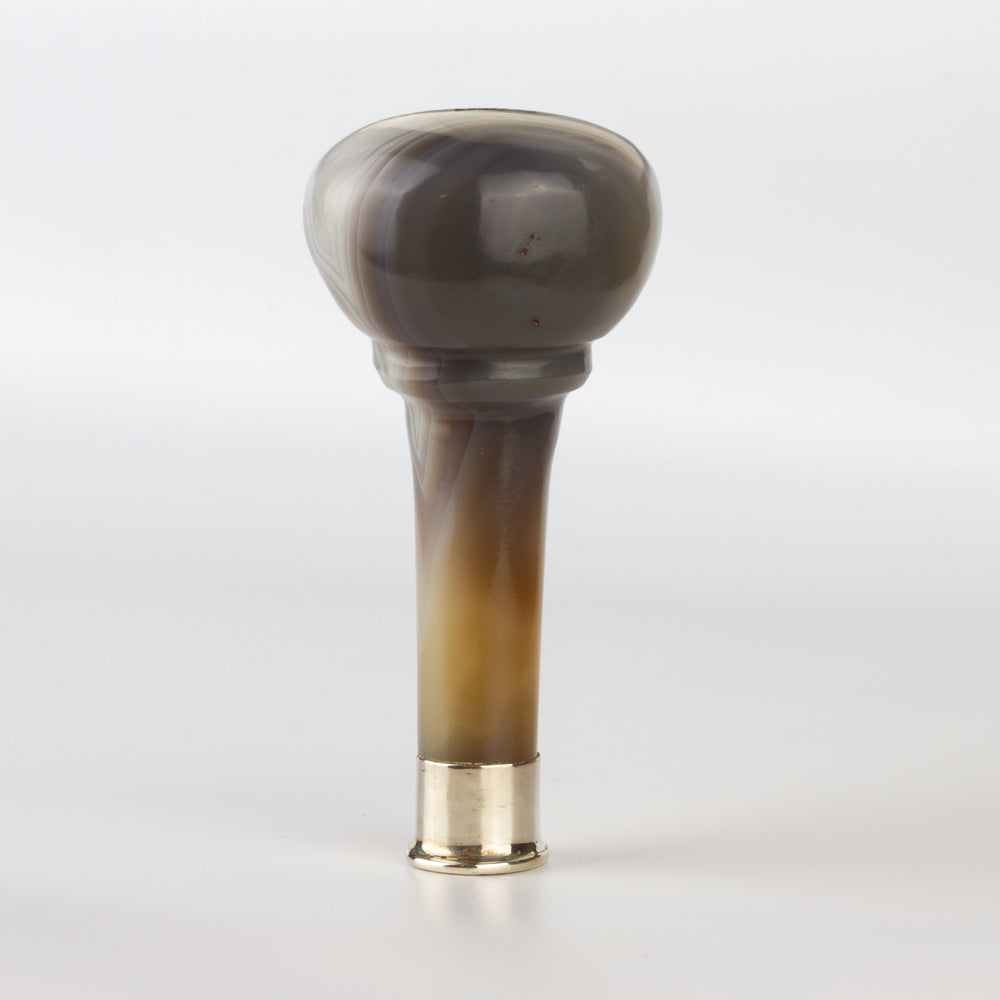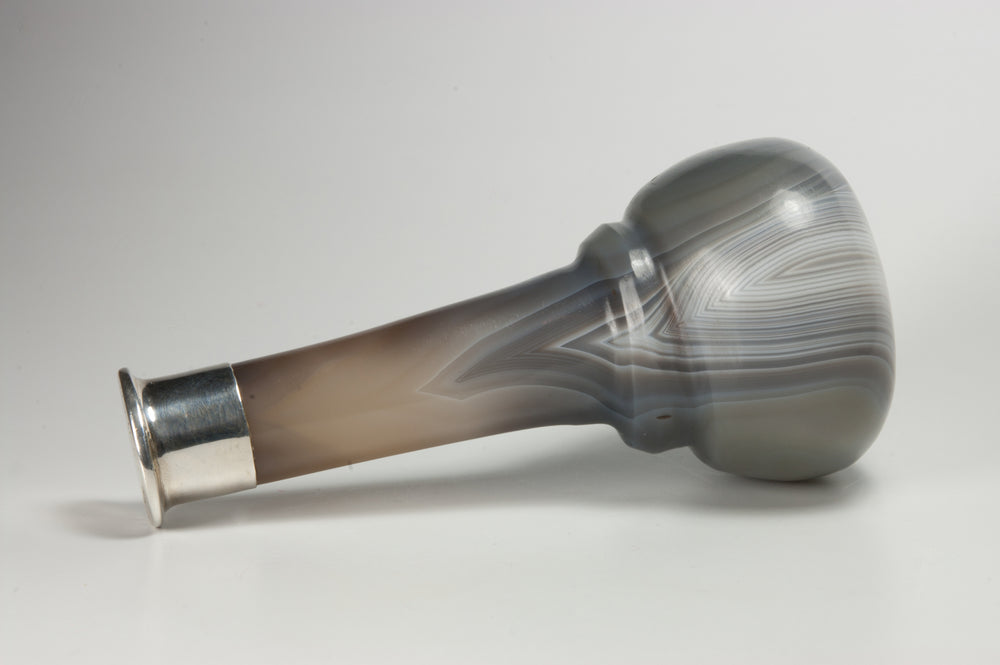 01.
c1800 Striated Hardstone and Silver Desk Seal
An early English silver and hardstone desk seal of impressive proportions with near-flawless handle coupled to a cut silver matrix.
Seal Detail
The desk seal is a beauty to behold, having a rare and very attractive combination of agate stone handle, comprised of shades of grey to white, mated to a silver collar and matrix.  The seal dates to approximately 1800 and the handle is of a bulbous mushroom form with tapering long stem maximising the appeal of the striations within the agate, to the slender, plain silver collar and integral oval matrix, nicely engraved with the, as yet unidentified, crest of a heron with fish in beak and inscription reading: 
ADVISE ET BIEN PARLER
The handle appears to be in excellent un-damaged condition and is highly tactile.  The matrix show evidence of wear to the matrix, as would be expected commensurate with its age. 
Seal Specification
Height 100mm (3.93")
Diameter of matrix  19mmx21mm (0.74"x0.82")
Weight 172g (6.06oz)