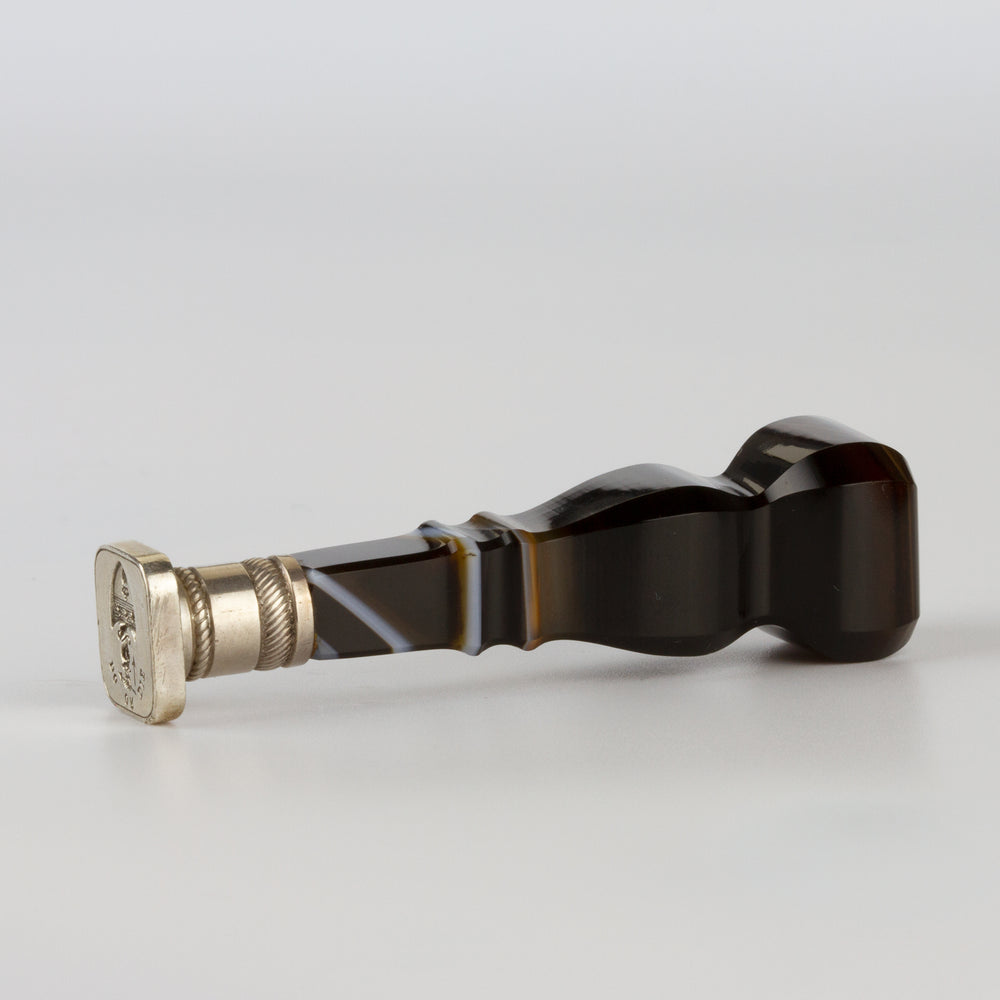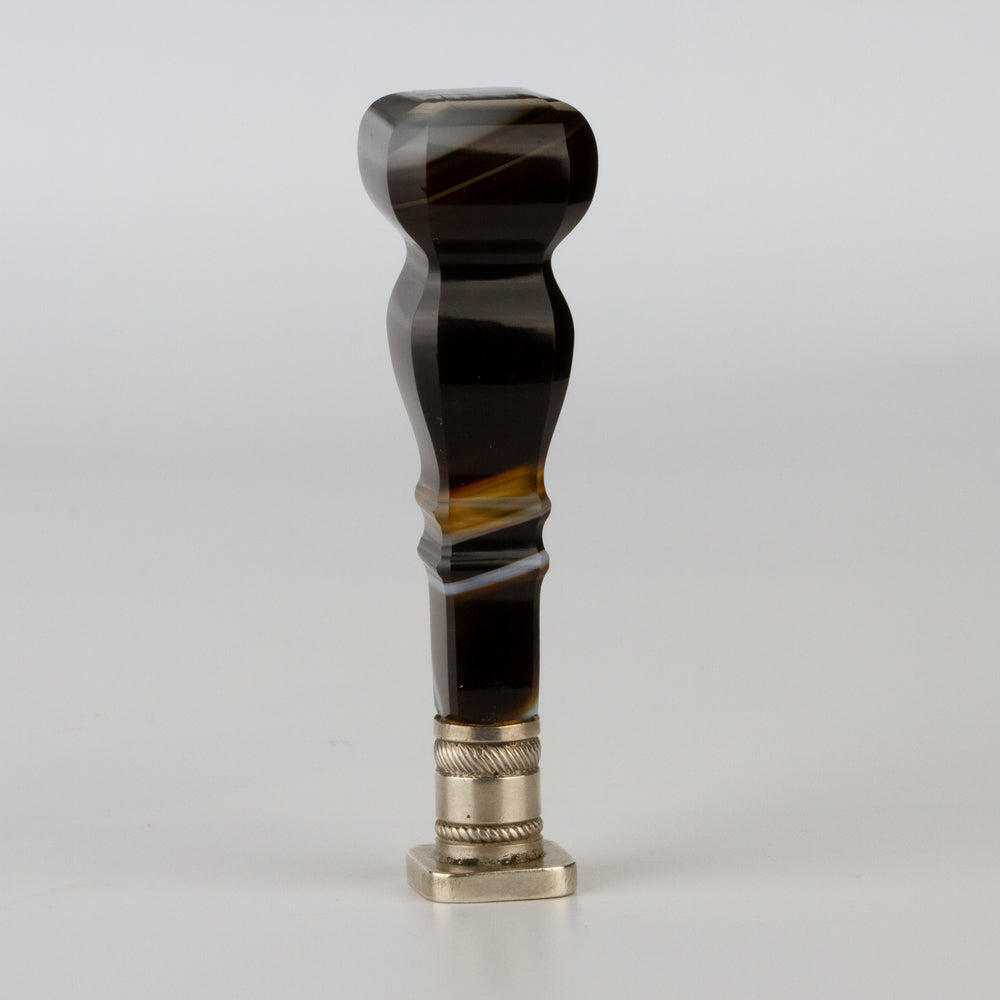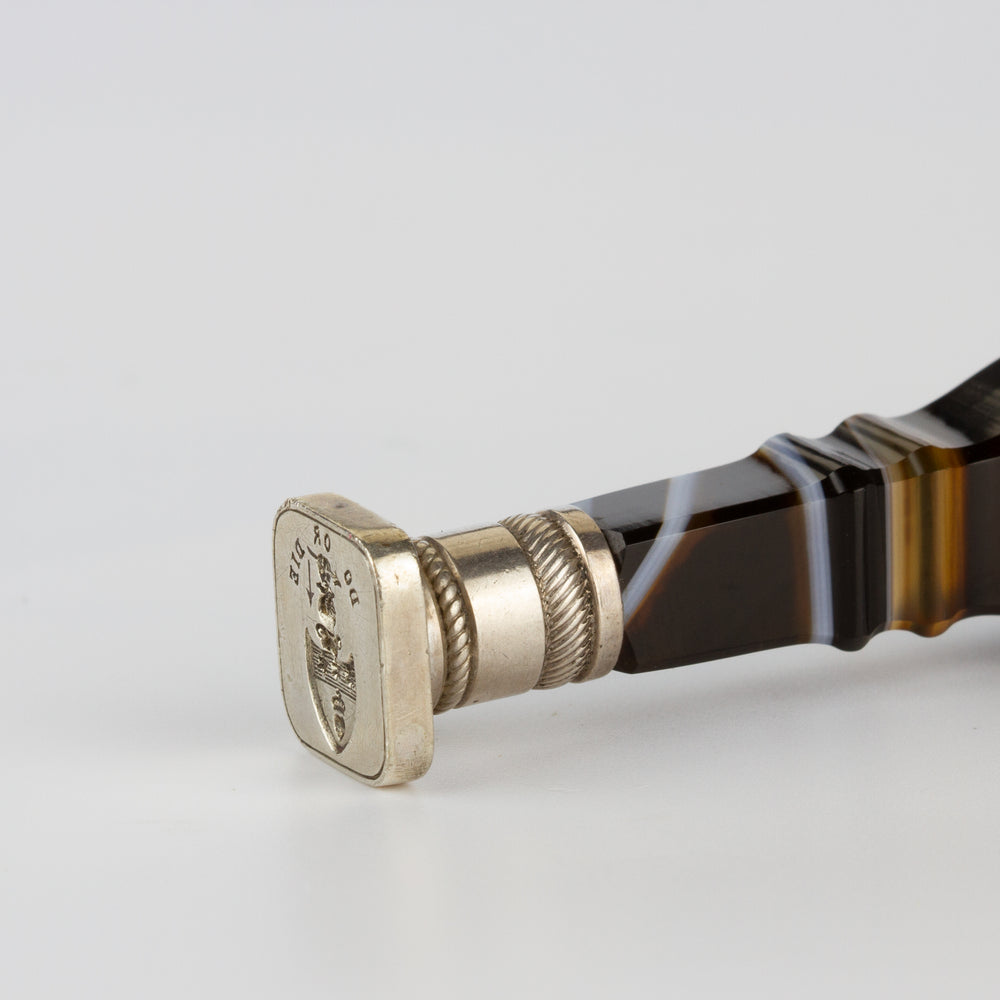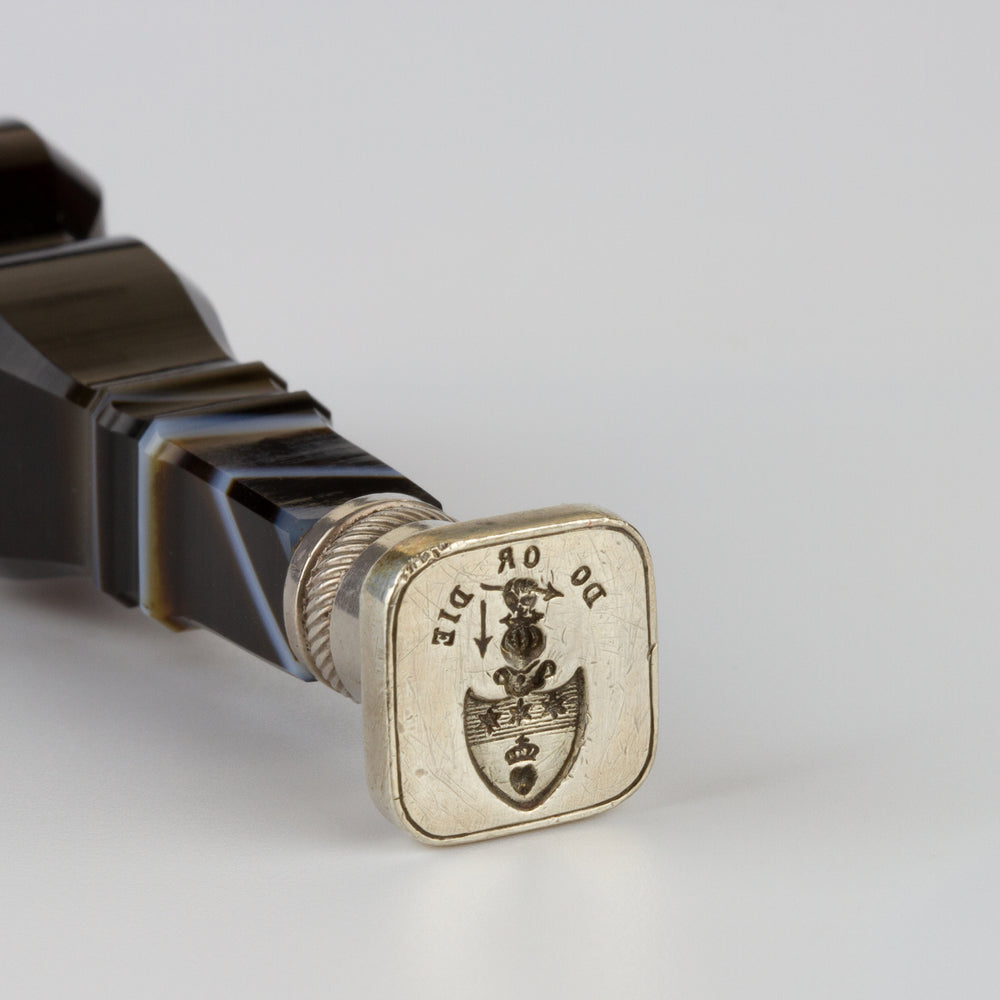 01.
Silver and Striated Agate Desk Seal
An interesting 19th century desk seal formed with a carved striated agate handle and silver collar and square matrix with crest and motto.
Seal Detail
This is a lovely example of a personal desk seal from the 19th century which utilises the beautiful form that striated agate gives when carved to form a handle.  This version utilises a mixture of colours, primarily black but ranging from greys through browns and white.  The tapering form terminates in an unmarked silver collar, with engine turned bands and a square matrix, engraved with an armorial comprising shield, helm and crest below a motto reading: 

DO OR DIE
A lovely example of this type of armorial desk seal in excellent condition.
Seal Specification
Height 70mm (2.75")
Diameter of matrix  14mmx14mm (0.55"x0.55")
Weight 29g (1.02oz)