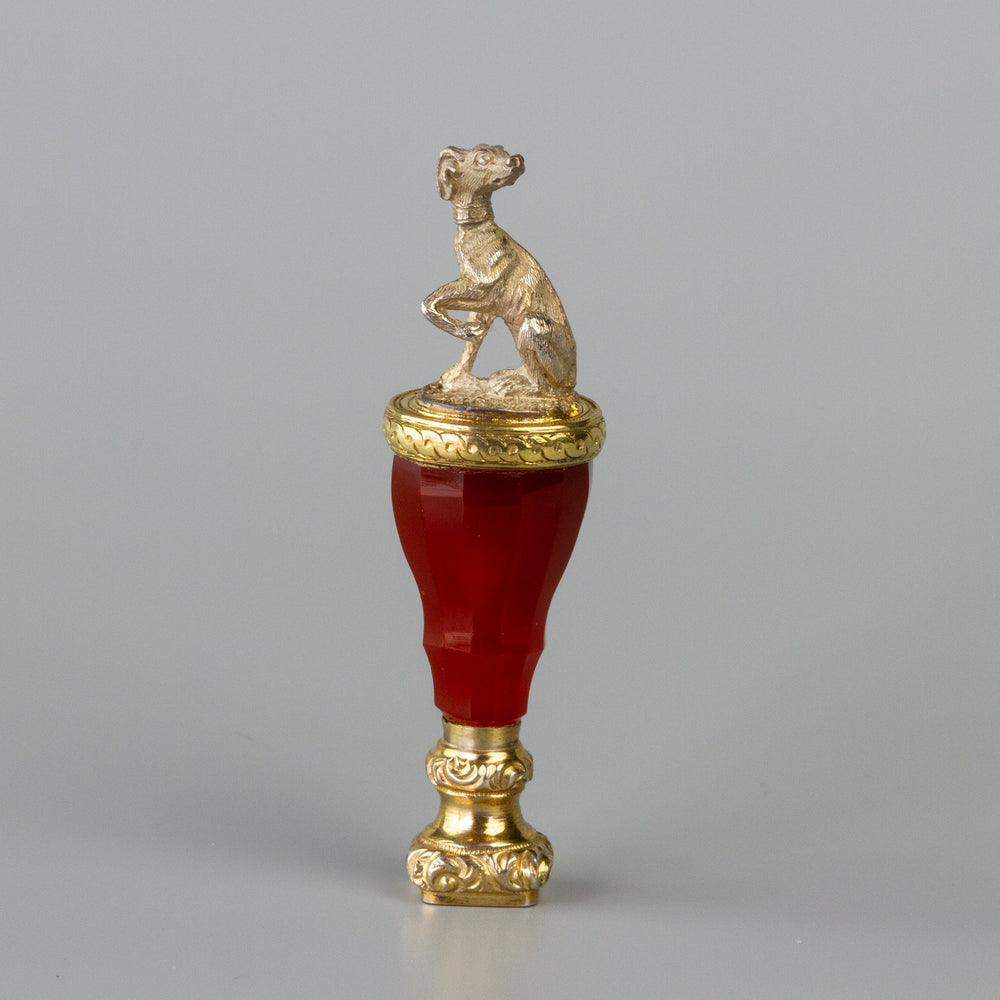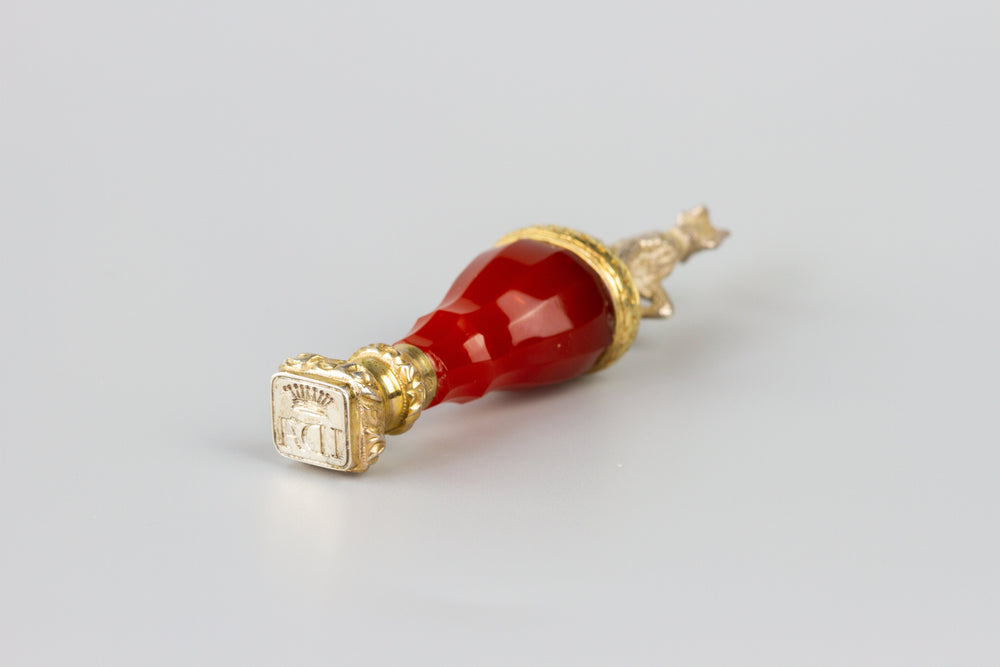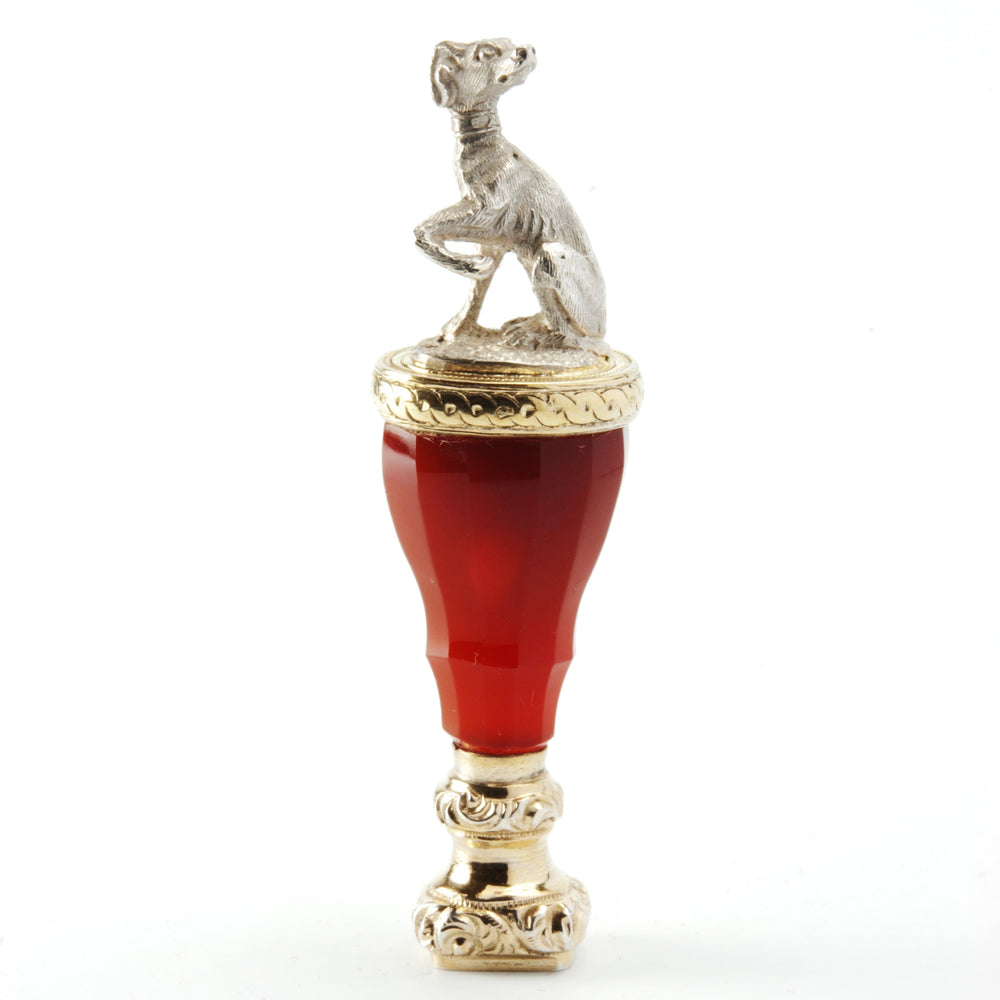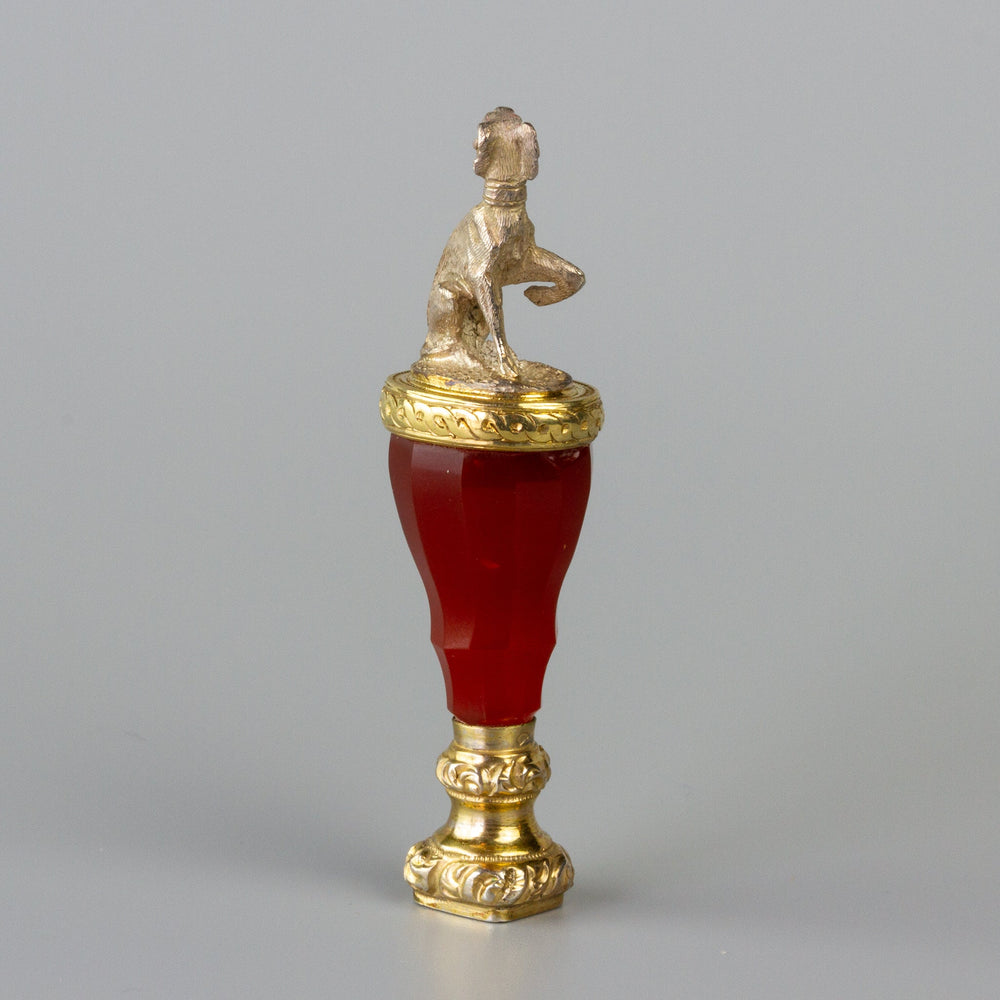 01.
Parcel-Gilt Silver & Carnelian Desk Seal Figurine - Whippet Dog
A very finely cast silver figurine of a whippet seated on a carnelian handle with gold mount and silver matrix.

Seal Detail
This is a beautiful example of a small, lady's personal desk seal, dating to circa 1850 made of parcel-gilt silver and carnelian.  At the top is a cast and chased silver figure of a whippet or French greyhound with one uplifted paw, above a gilt rope twist border, faceted inverted baluster shaft in dark carnelian, the collar and cushion with bands of scrolled foliage, the square matrix engraved: IDA below a Continental Countess's coronet.

Seal Specification
Height 55mm (2.16")
Diameter of matrix 9mm (0.35")
Weight 13g (0.45oz)