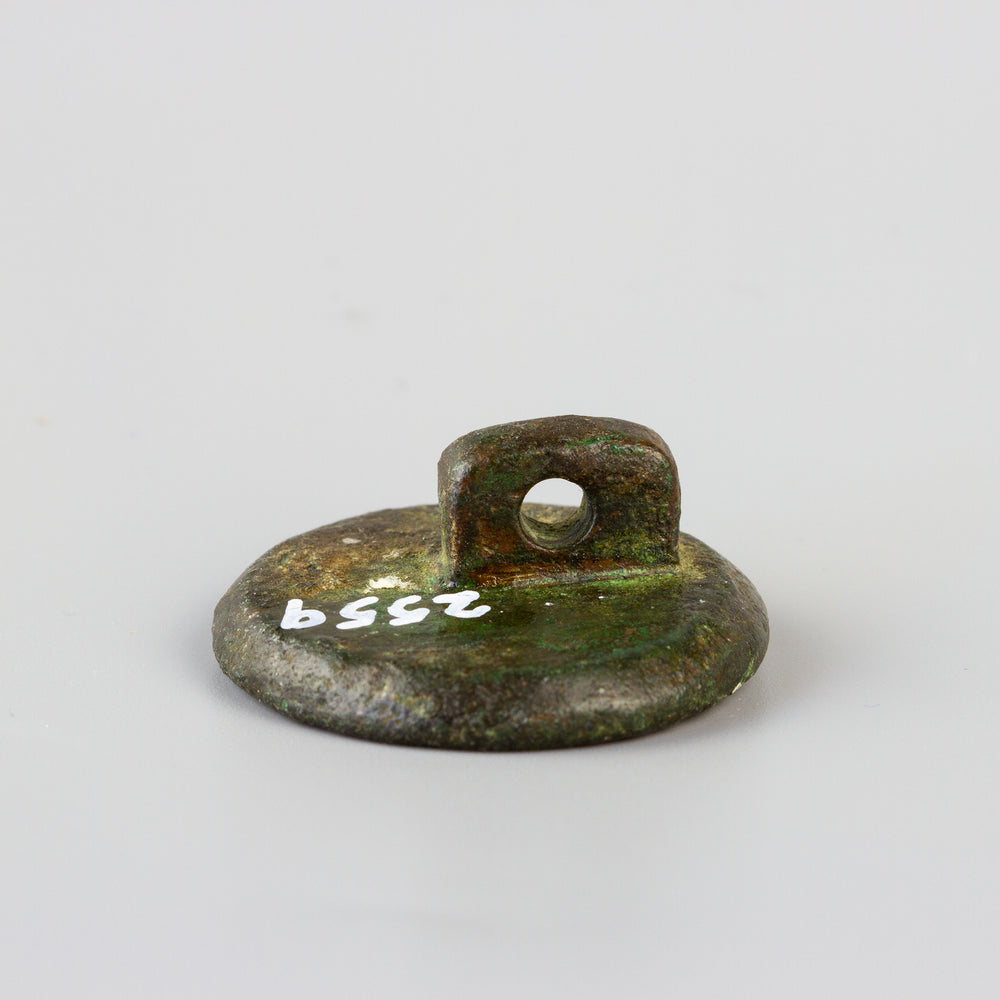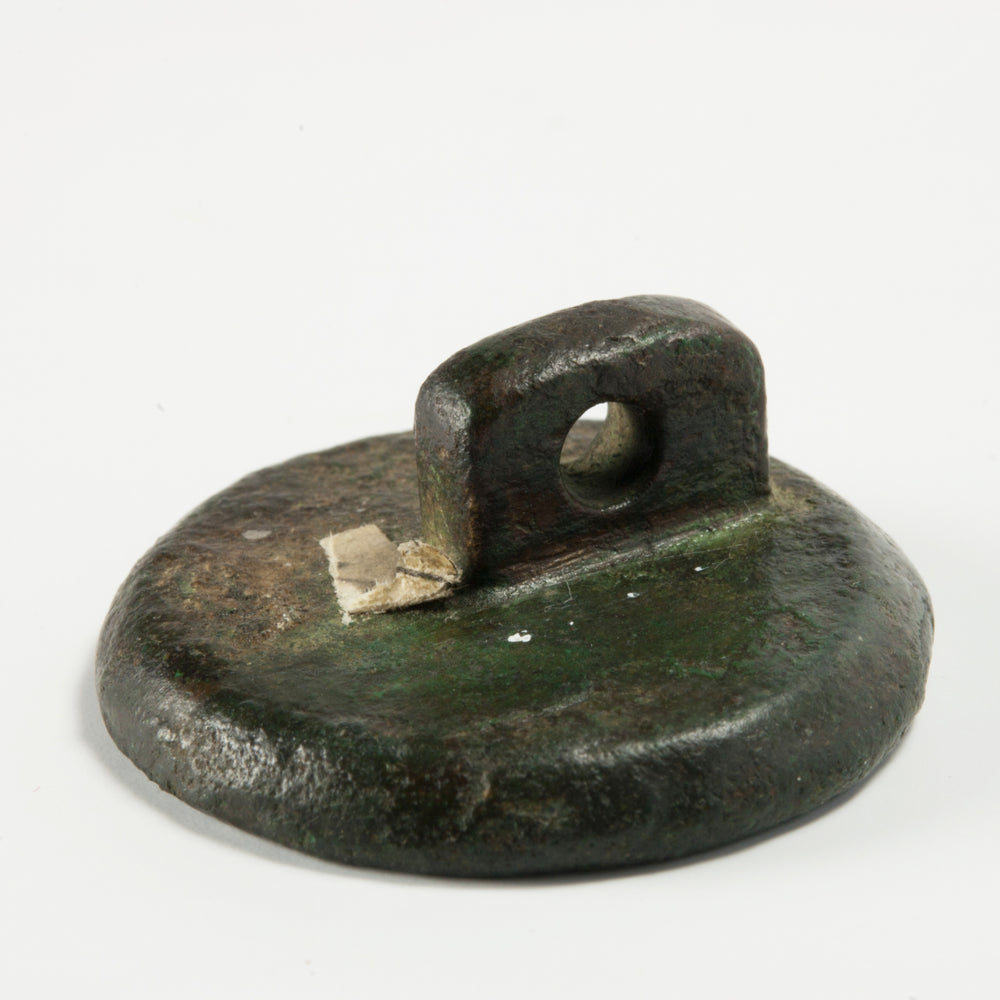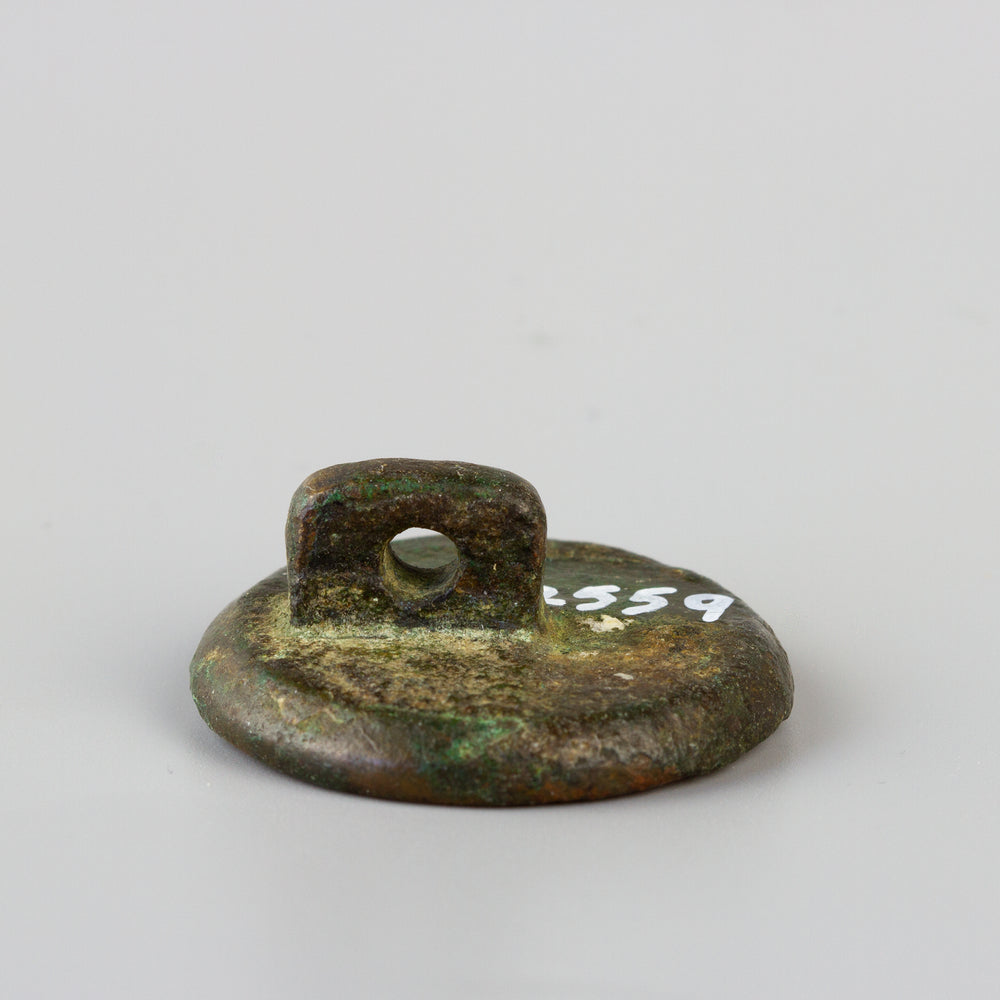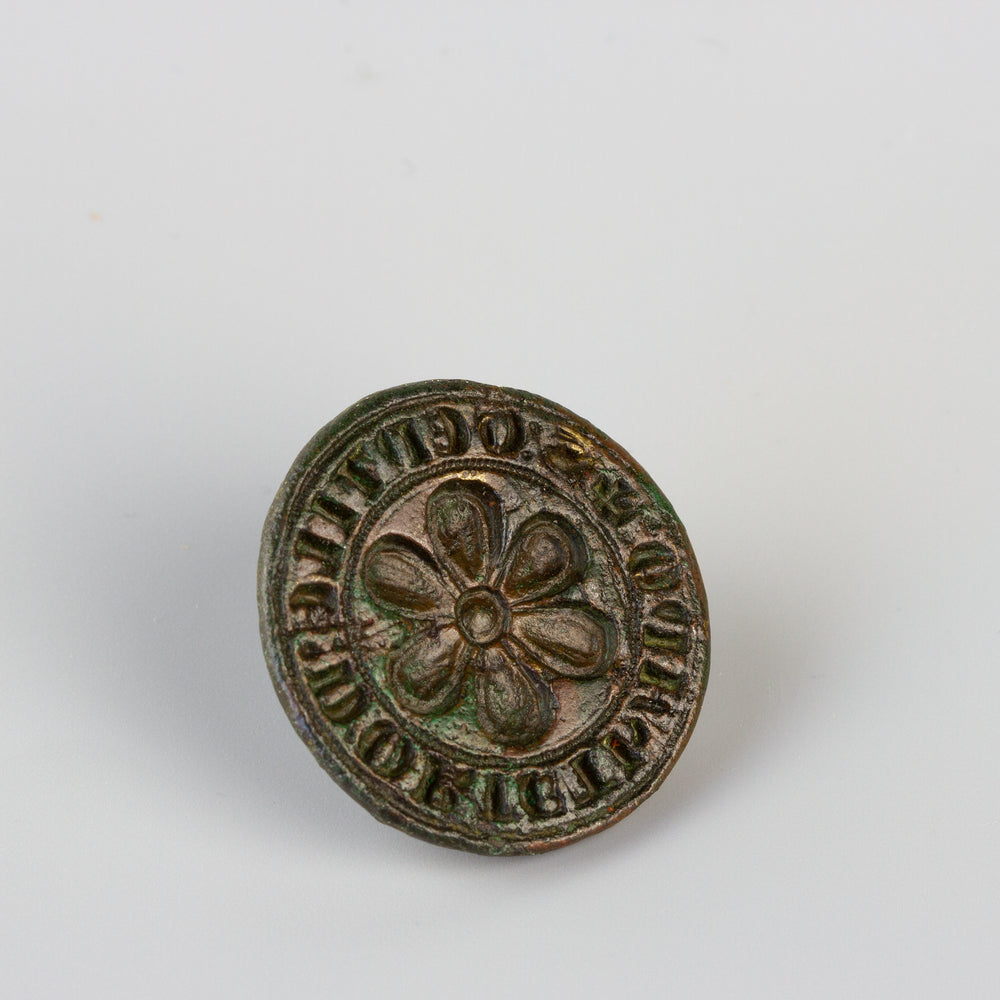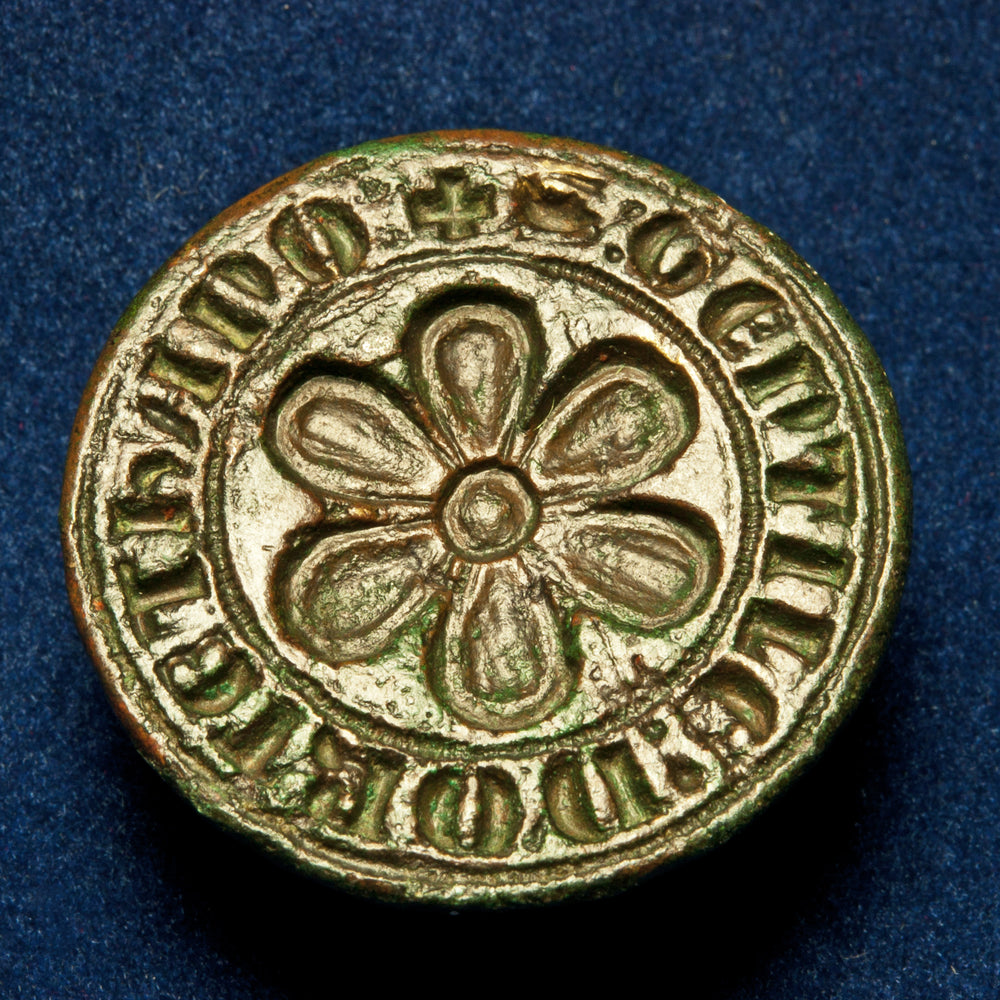 01.
Late 13th Century Bronze Personal Wax Seal - RENATI LE NORTETH'ANN
Lovely example of a circular bronze late 13th century personal seal with identified name. 
Seal Detail
This is a lovely example of a personal wax seal dating to the late 13th century of circular form with suspension loop on the obverse, the reverse engraved with a central depiction of a six-petalled flower with a circumscription within a beaded border reading: 

S' RENATI . LE. NORTEH'ANN
Believed to originate from the Flanders or Artois region and now presented in excellent condition.
Seal Specification
Height 10mm (0.39")
Diameter of matrix  29mm (1.14")
Weight 20g (0.70oz)