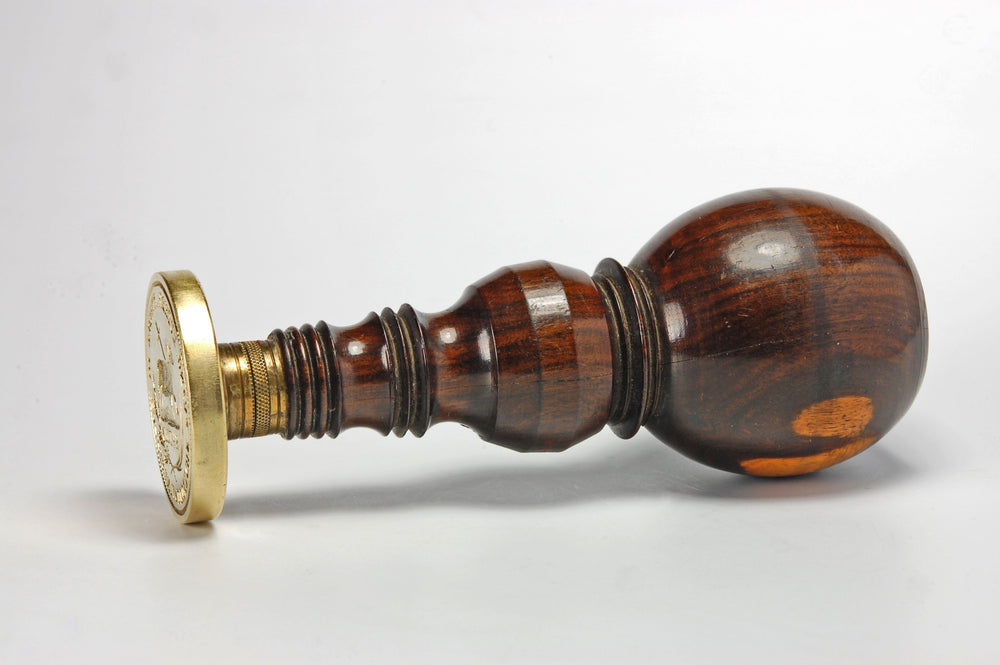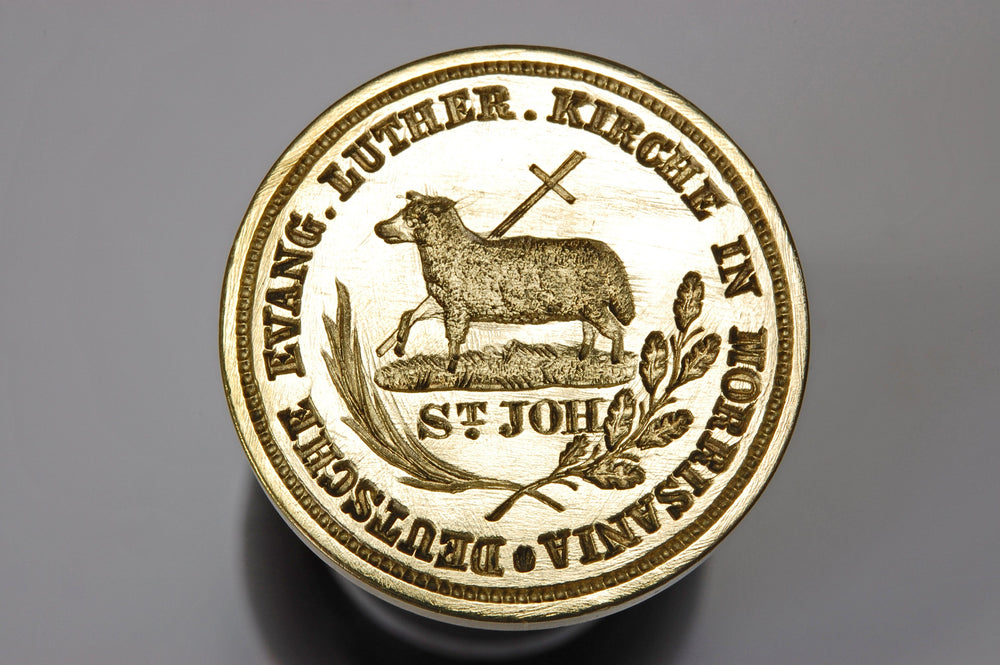 01.
Labernum & Brass American Lutherian Church, Morrisiania
A well fashioned American wood and brass desk seal, in particular the labernum turned handle showing the wonderful contrasting grain colours.  The seal matrix has been well engraved and features a central figure as well as a circumscription. This example of seal is not commonly found and is collectible for both the subject and excellent condition that it is presented in.
Seal Detail
A turned labernum wood handle of flat top and baluster form with banded stem tapering to brass collar with hatched band and circular matrix engraved with central depiction of the lamb of God on ground with the title St. JOHN with reed and oak branch below and circumscription within beaded border reading:
DEUTSCHE EVANG. LUTHER. KIRCHE IN MORRISIANA *
From 1670, the land of the neighbourhood was the estate of the Morris family in Westchester County.  The area was sparsely populated until 1840, when Gouverneur Morris Jr., son of the famous congressional delegate and grandson of Lewis, allowed a railroad to be built across the property.  In 1848, he sold the land next to the line for the development of a new town call Morrisiana Village.
This seal was made c1850 for the Lutherian church of St John which still stands in The Bronx, New York.
Seal Specification
Height: 93mm (3.66")
Width of matrix: 30mm (1.18")
Weight: 86g (3.03oz)