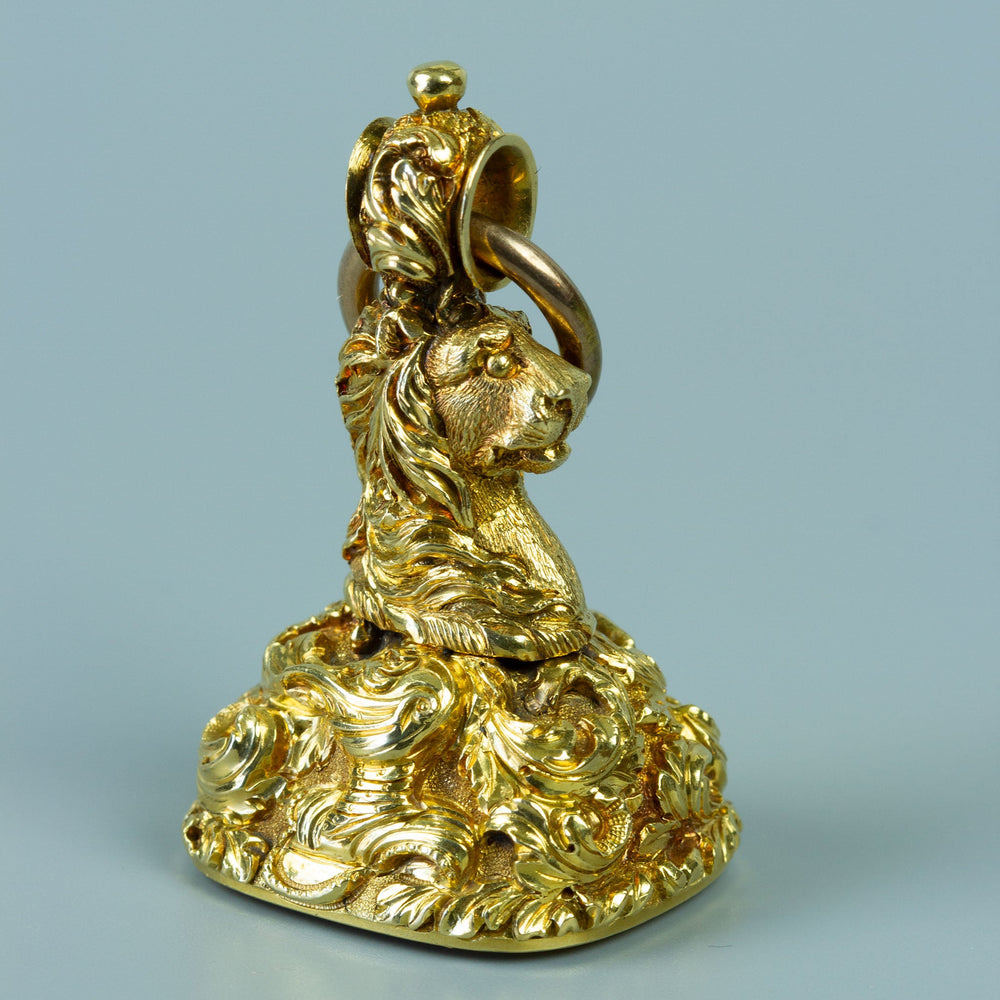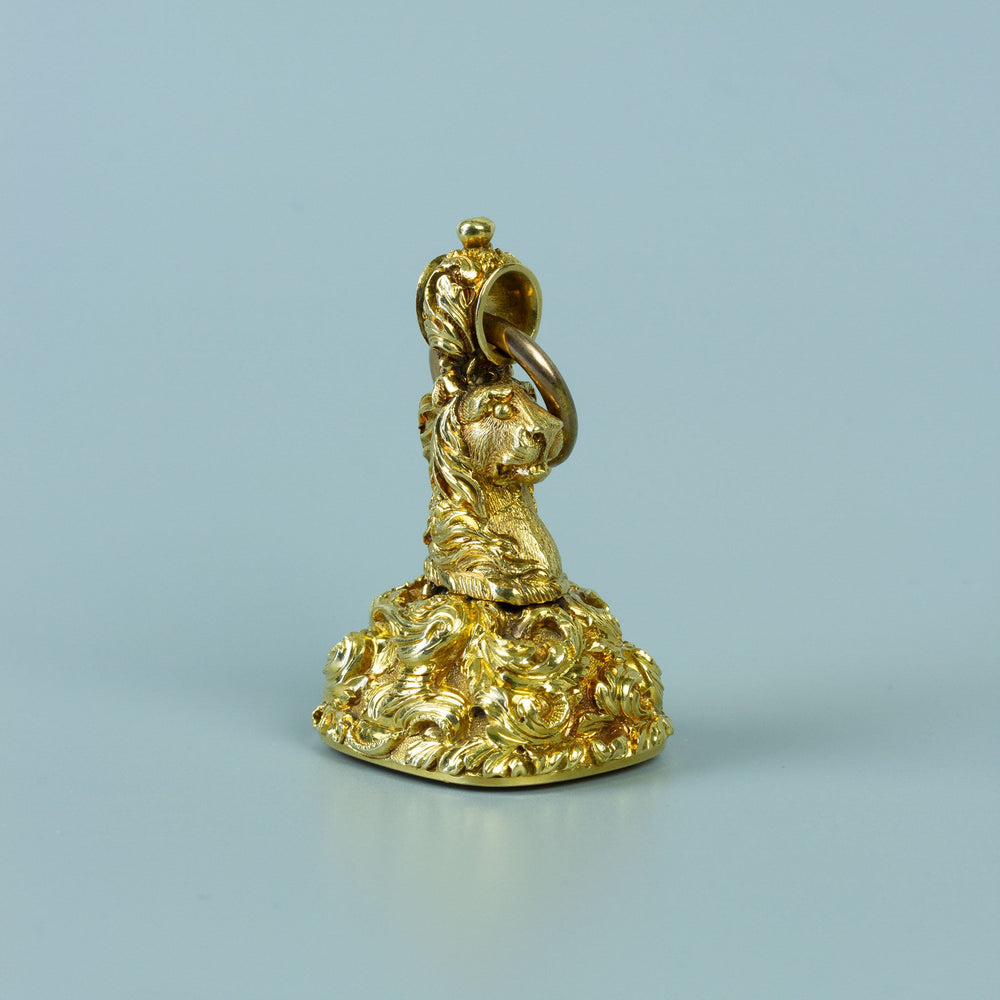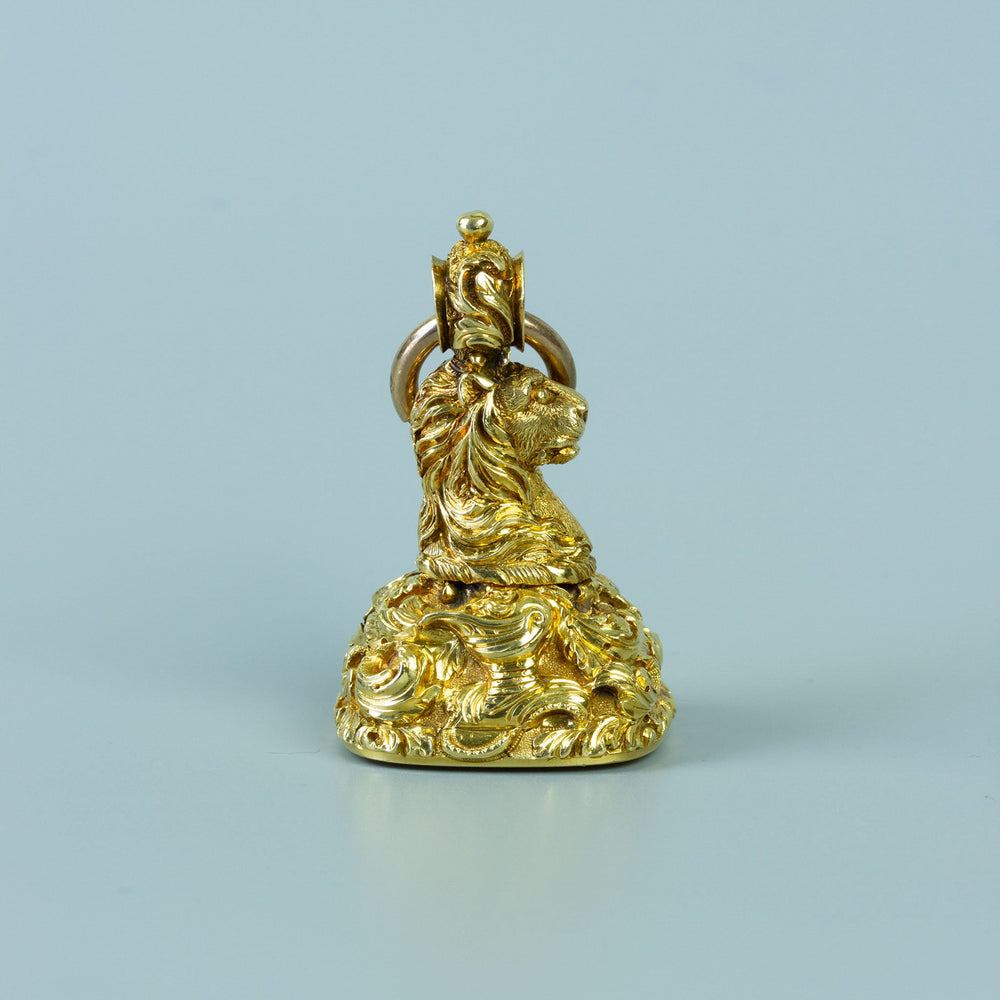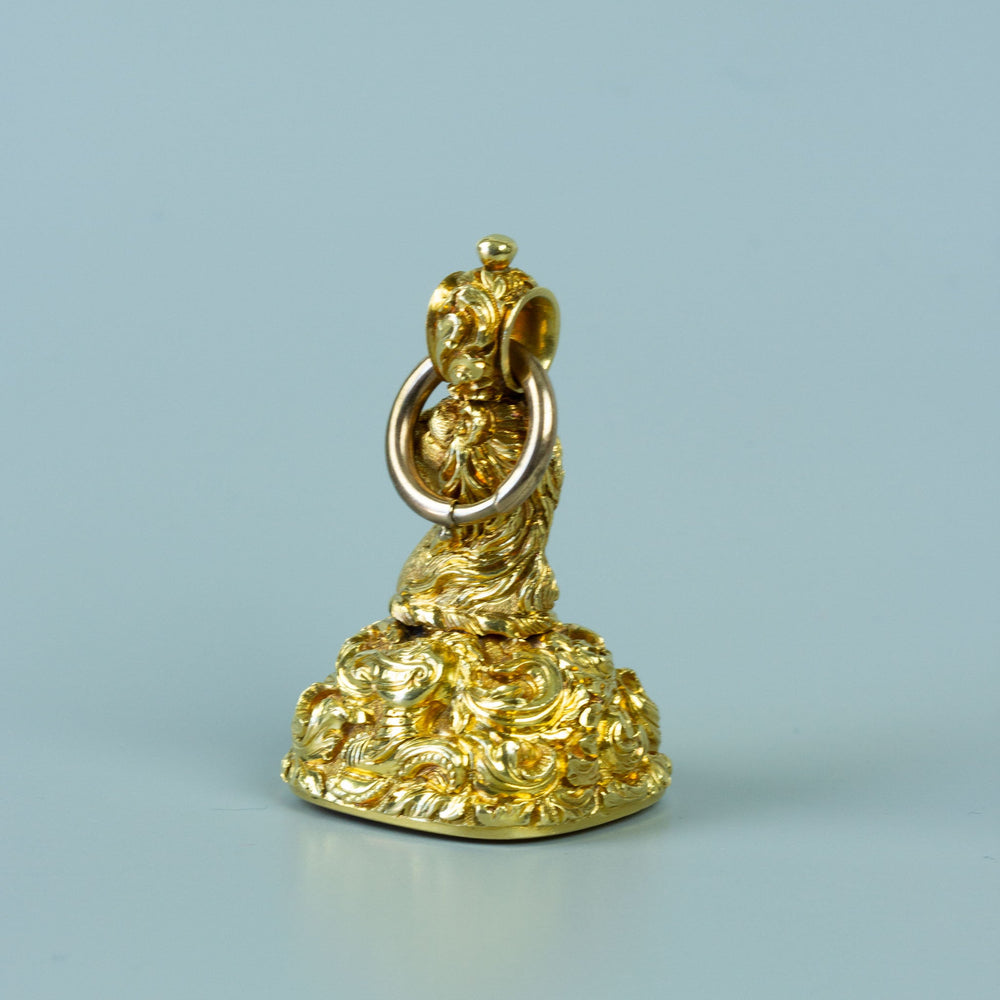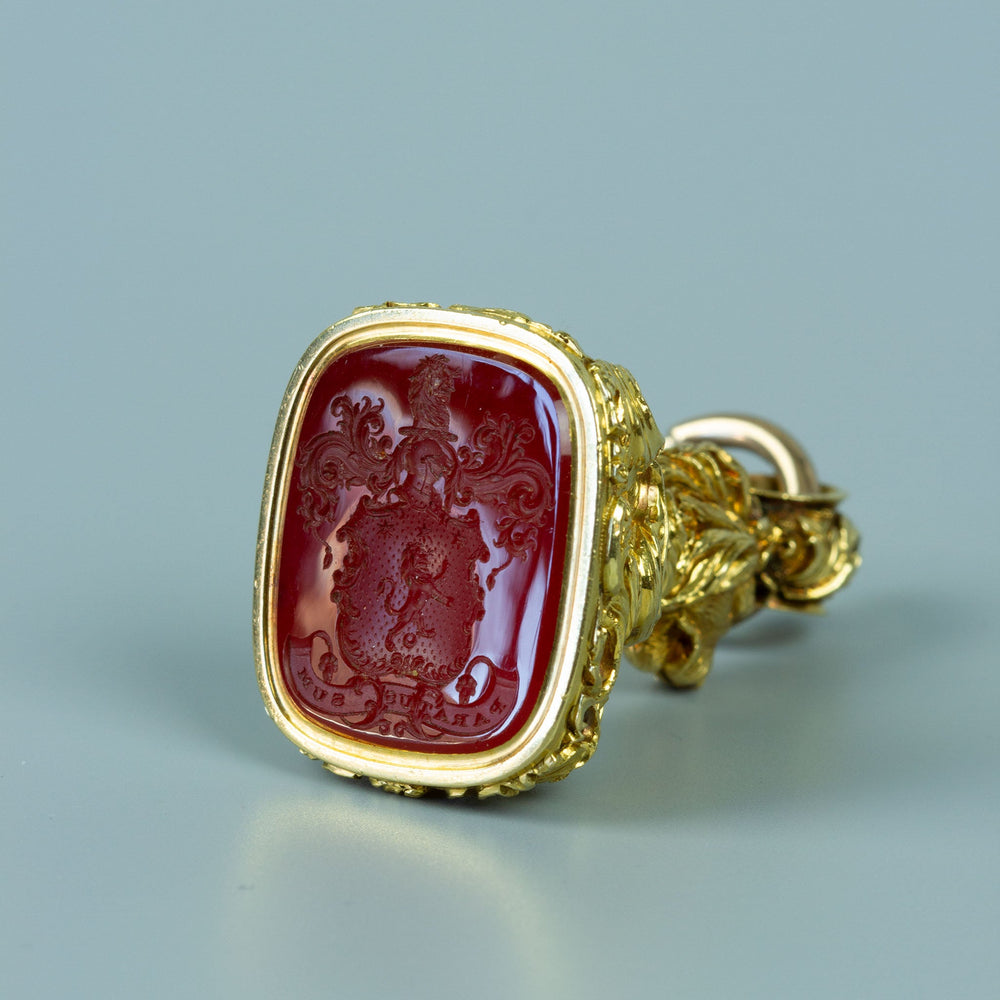 01.
Handsome 19thc Gold and Hardstone Fob Seal - FAIRLIE Family
A handsome, substantial gold and carnelian fob seal modelled in the form of the FAIRLIE crest of a lion's bust.
Seal Detail
The substantial fob seal is presented in unmarked 18ct yellow gold and has a suspension loop on the top to which is affixed a gold metal split loop.  The handle and cushion are intricately and highly detailed; modelled on the image of a lion's bust on ground, identical to that of the FAIRLIE crest that features as part of the armorials and motto that are finely engraved in the rectangular carnelian matrix with rounded corners.  The motto reads: PARATUM SUM. 
Seal Specification
Height 40mm (1.57")
Diameter of matrix 20mmx24mm (0.78"x0.94")
Weight 38g (1.34oz)