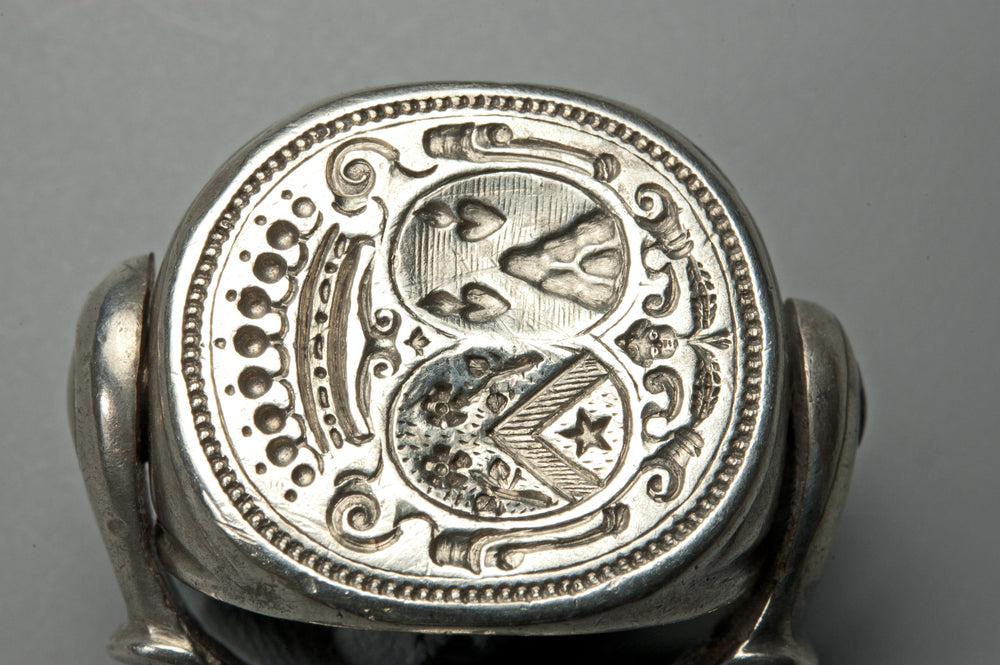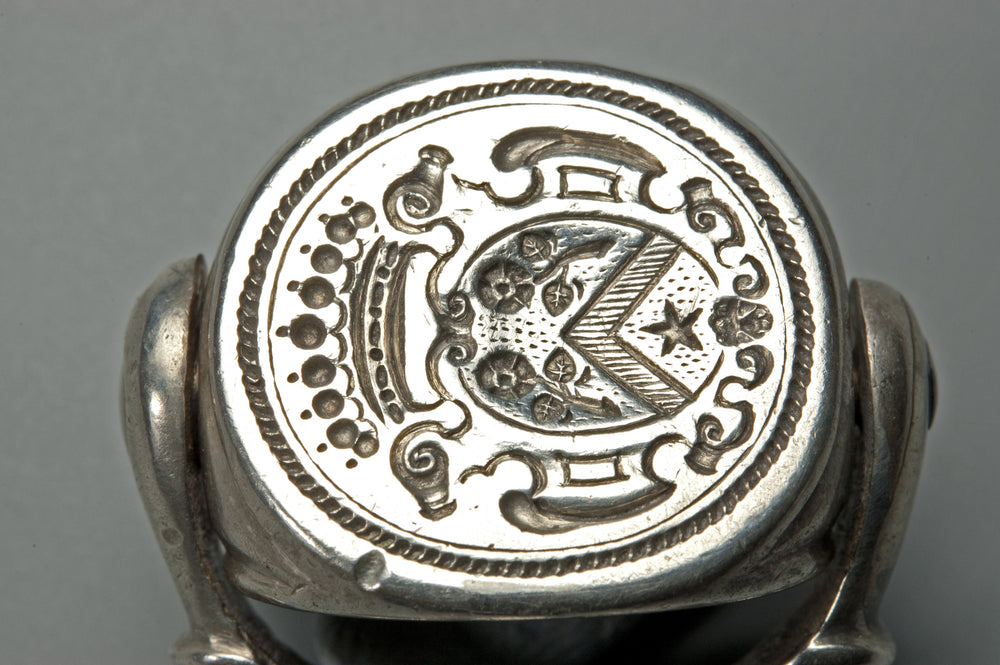 01.
Hallmarked Silver Triple Spinning Armorial Fob Seal
A fine example of a solid silver triple swivel pocket seal, well engraved on all three matrices for a French Viscount, dating to circa 1780 and bought by us in 2004.

Seal Detail
This fine example of a French silver triple swivel seals is offered in superb condition, dating to around 1780 and poincon marked for Chartres, France.  The cast handle is beautifully formed with suspension loop at top, with clear poincon mark showing, below which is the chased handle perfectly working spring-loaded locking mechanism.  The three solid silver matrices are engraved with arms of different degrees of formality, from the coronet and cypher below to the full armorial of the owner together with the third with the marriage arms of the owner and spouse.   A superb seal which is, as yet unidentified, but the distinct device comprising twin flower blooms and star should not be too hard a nut to crack!
Seal Specification
Height 45mm (1.77")
Diameter of matrix 18mmx20mm (0.70"x0.78")
Weight 37g (1.30oz)