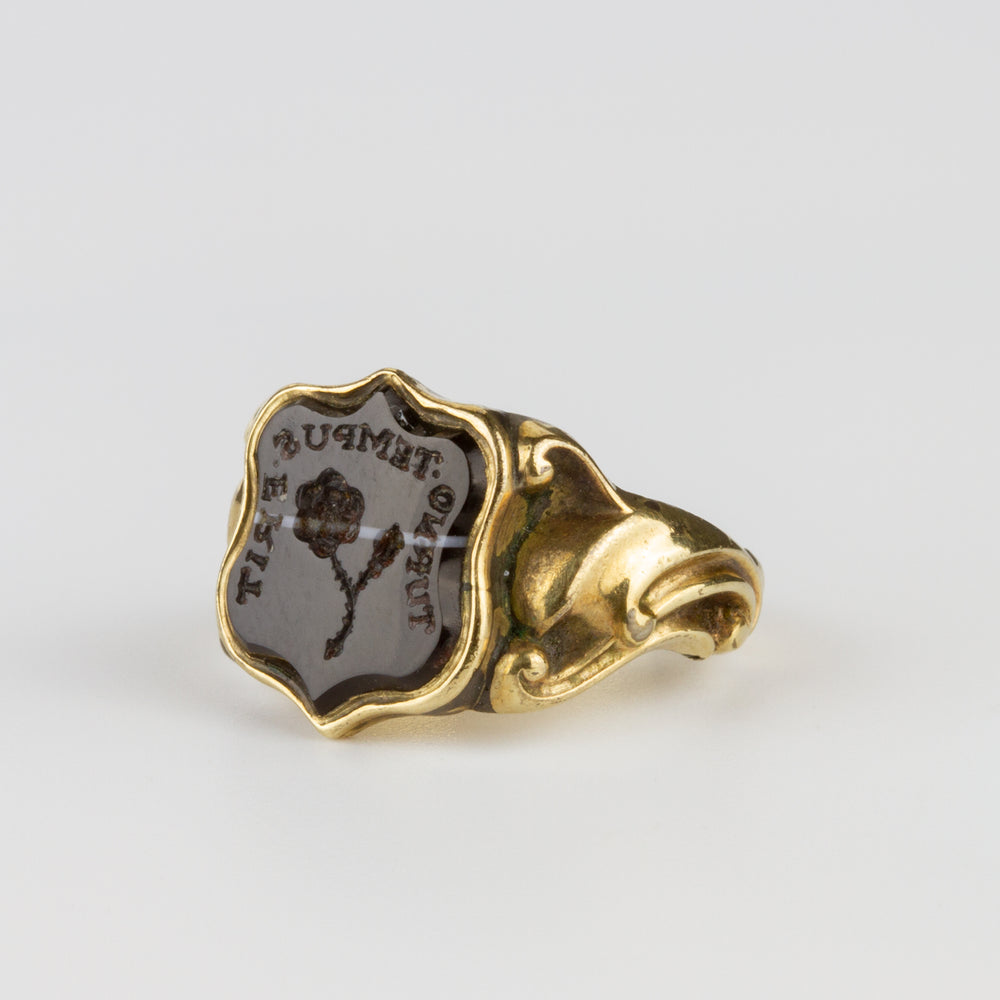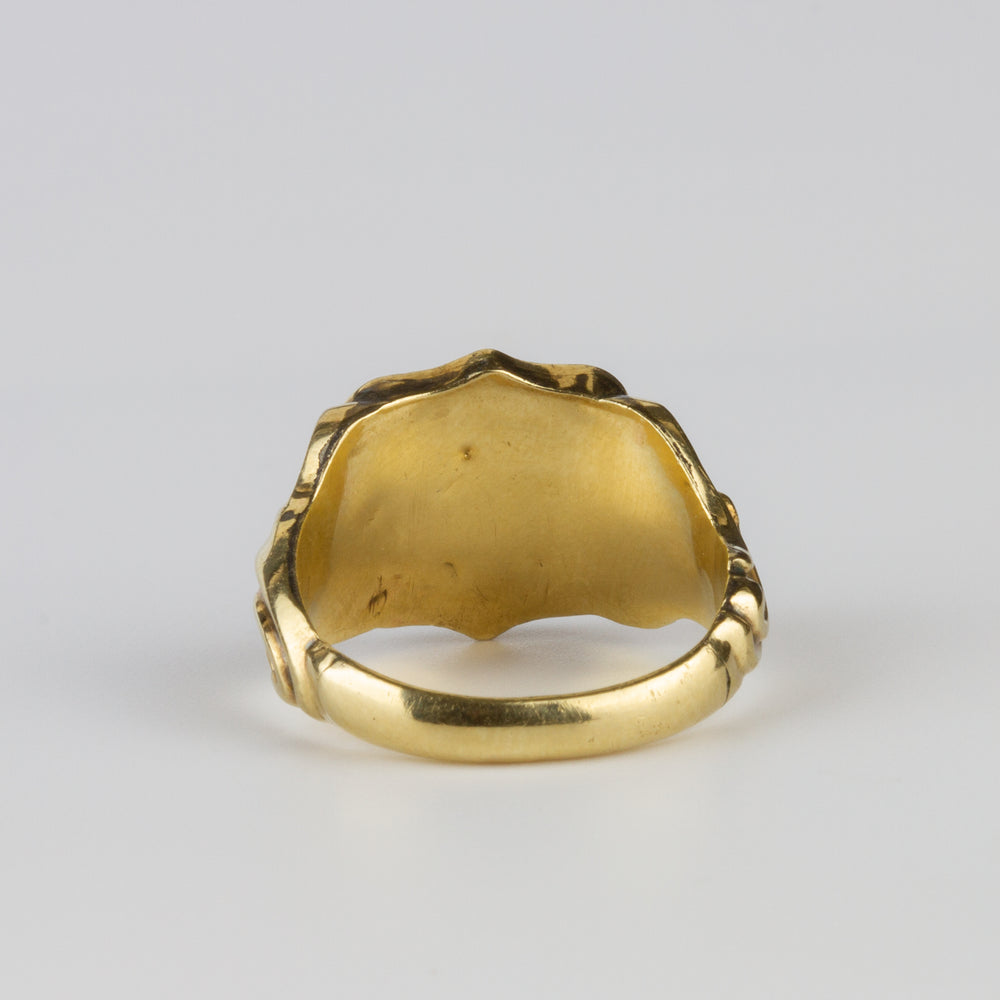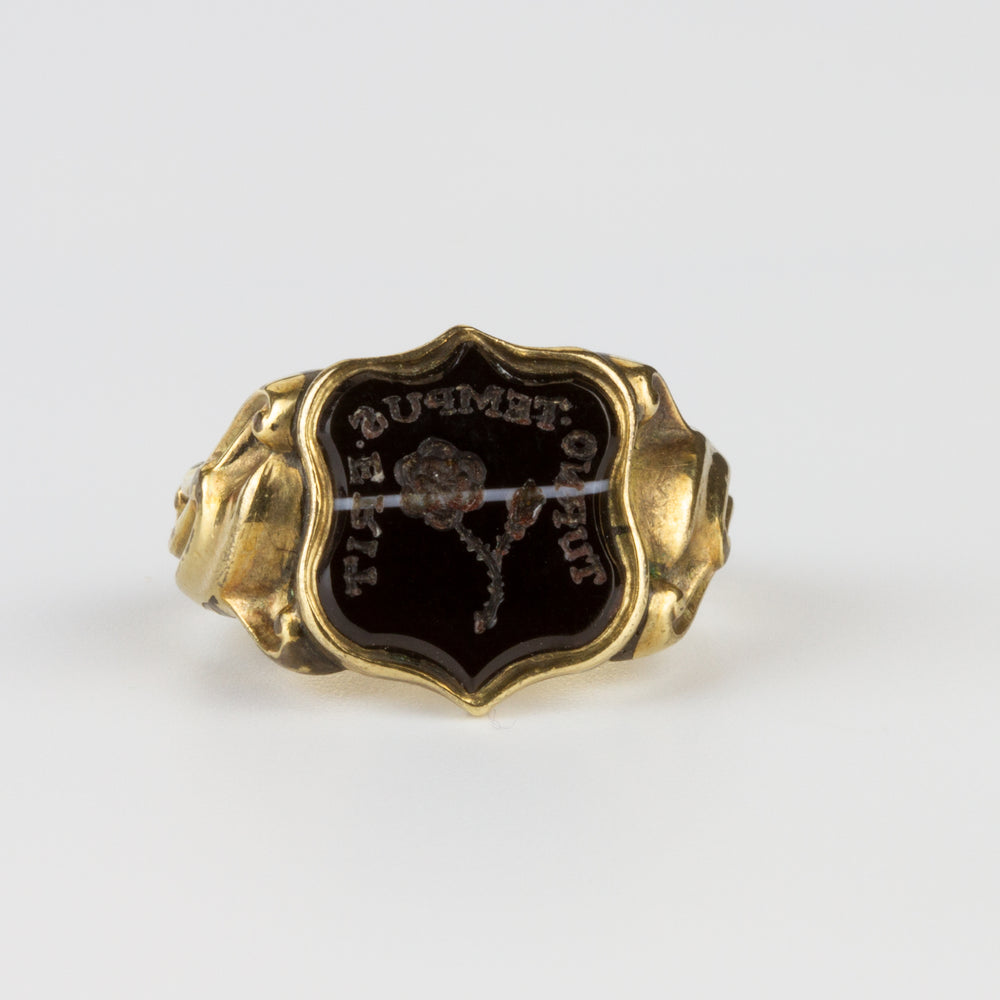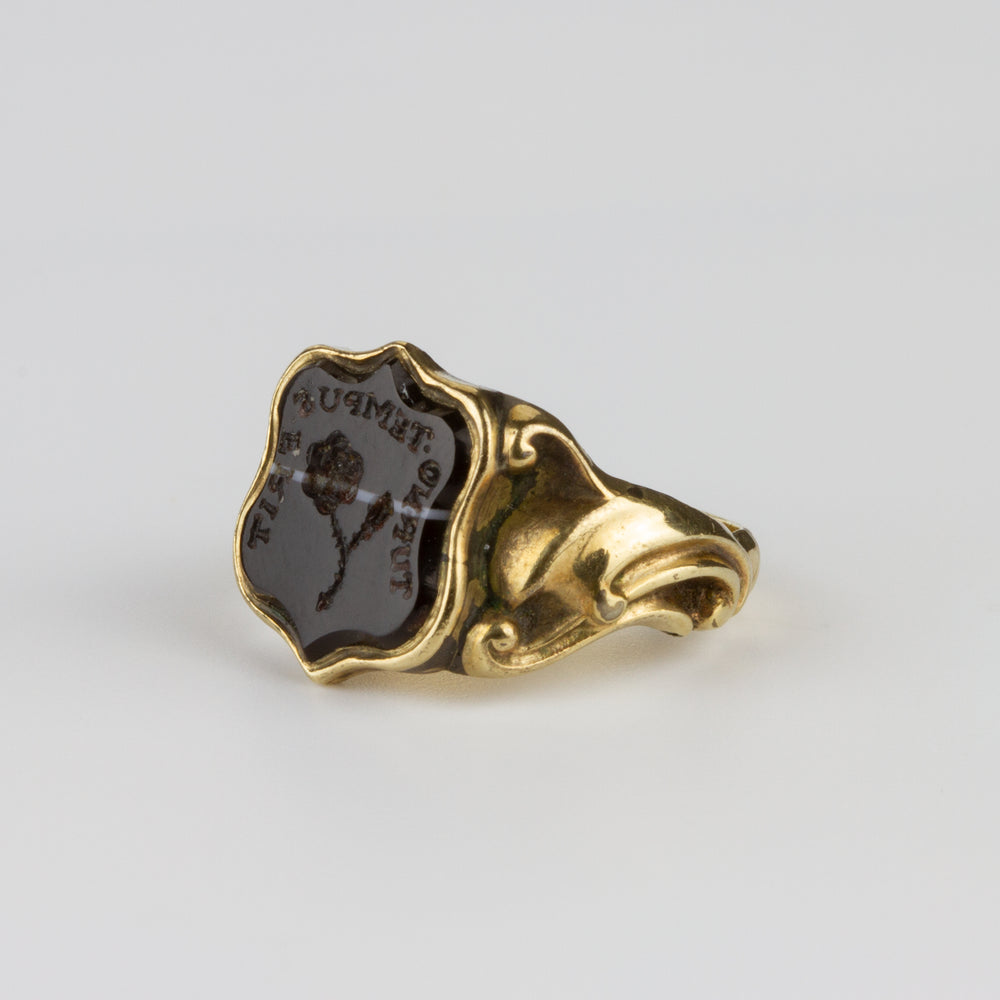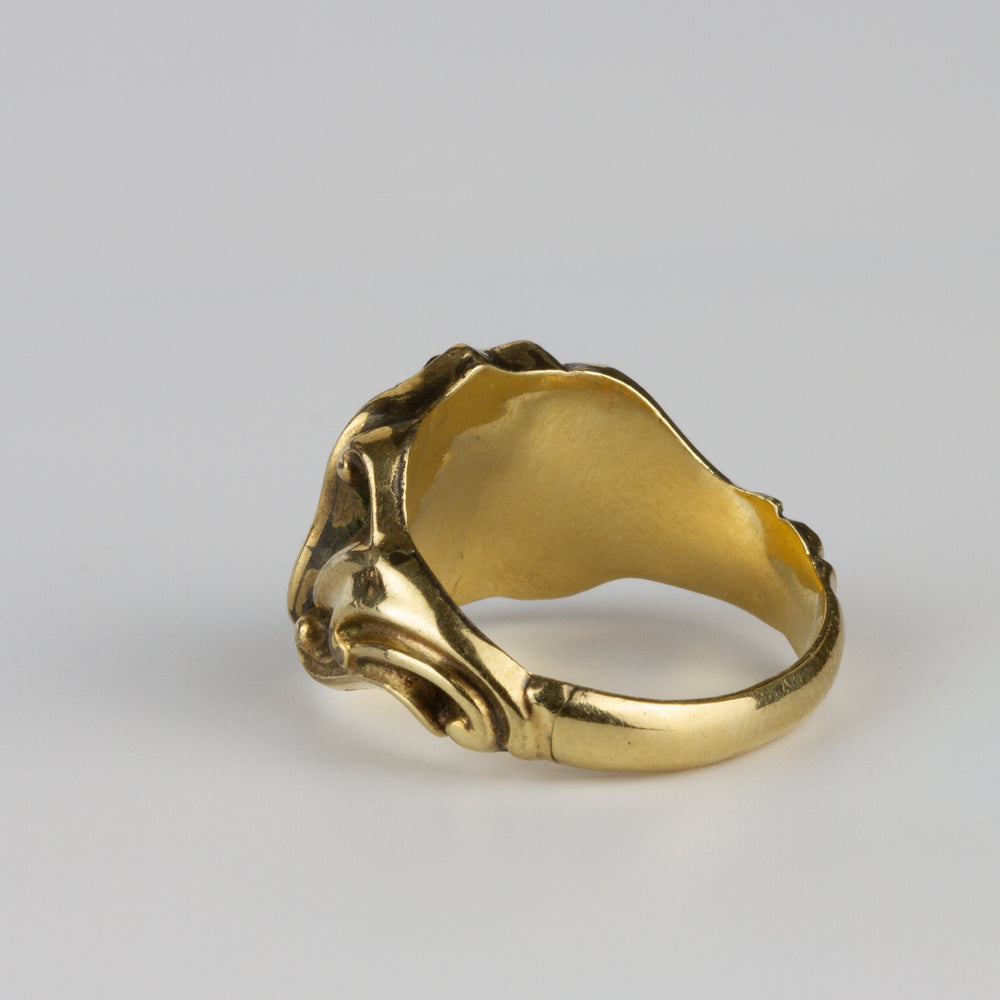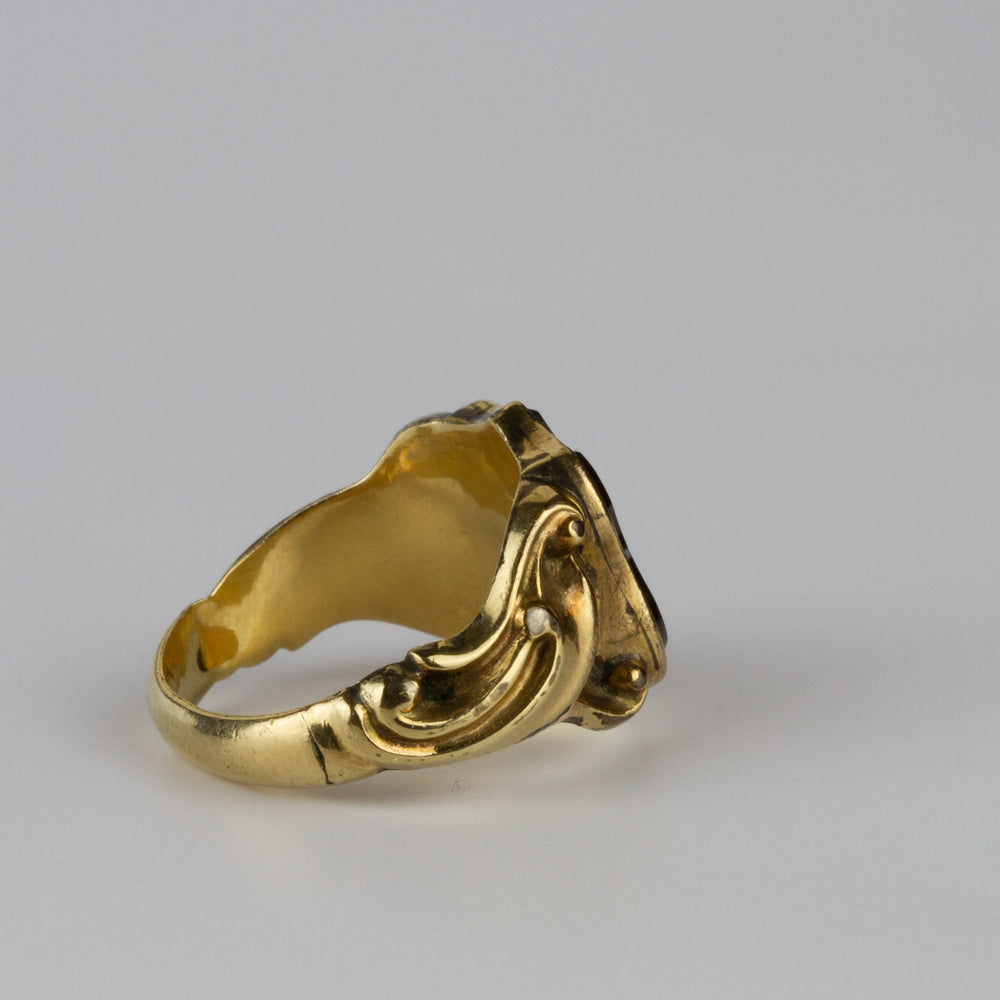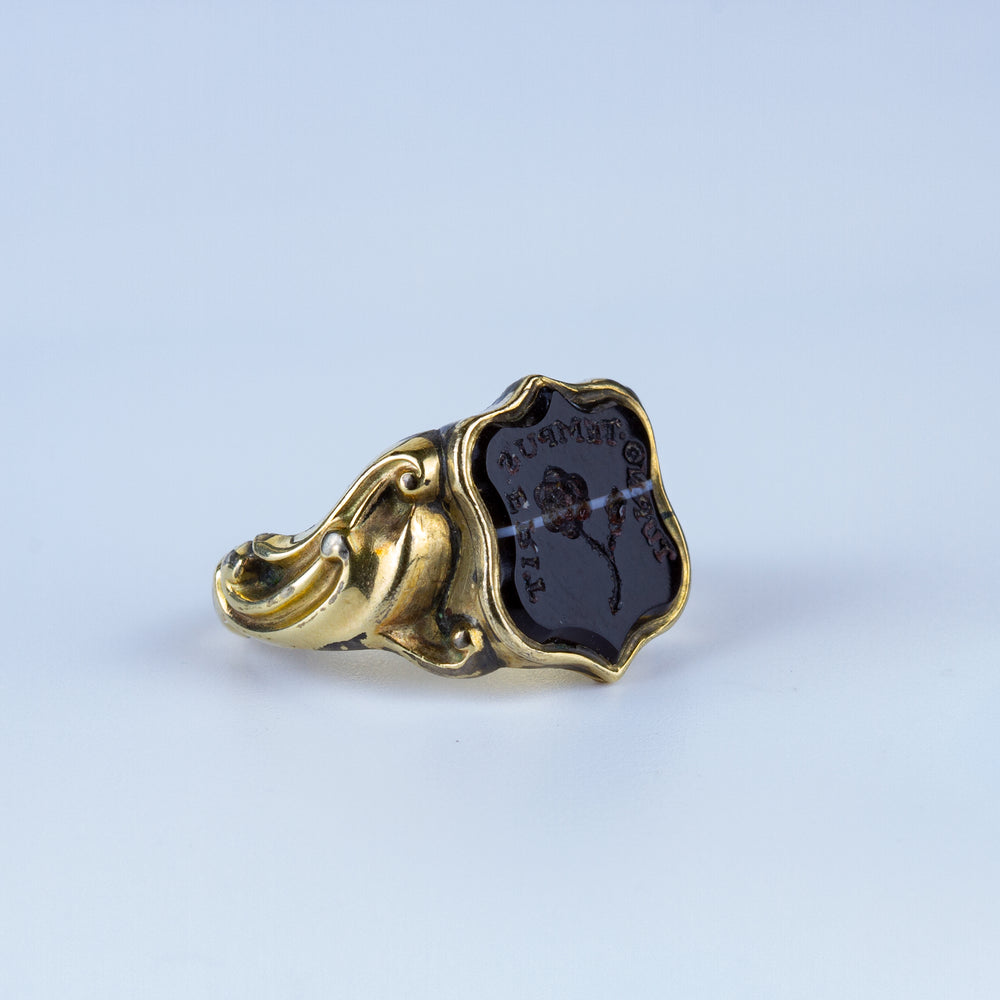 01.
Jacobite Gold & Engraved Agate Seal Ring
A very pretty Jacobite gold and sardonyx lady's ring, the shoulders of decorated form and a cartouche setting for the striated agate engraved matrix.
Seal Detail
This special ring features a sardonyx stone with beautiful white stripe running across the center of the seal itself. A rose in bloom with a rosebud - symbolizing dethroned King James (open rose) and his son Prince Charlie (rosebud) - with the motto Turno Tempus Erit or For Turnus there will come a time. A rather obscure reference but this appears to have been taken from the Xth book of Virgils Aeneid. Turnus had killed Aeneas' friend, Pallas. Later when Aeneas overcame Turnus, the King of the Rutuli, in battle, he was about to spare his life, however he noticed that Turnus was wearing Pallas' gold sword belt. He was so incensed that he killed him in retribution.
This motto and story shows the classical ideas which the 18th century Jacobites placed themselves under. Seeing the cause as such an important and God-given right, in this case Turnus represents the Hanoverian Duke of Cumberland, their foe in many battles, and the Stuarts as Aeneas. Although a motto rarely seen, it is also recorded on a Jacobite wine glass within the Drambuie Collection. A gorgeous and historic seal nonetheless!
Seal Specification
Height 21mm (0.82")
Diameter of matrix  11mmx14mm (0.43"x0.55")
Weight 4g (0.14oz)