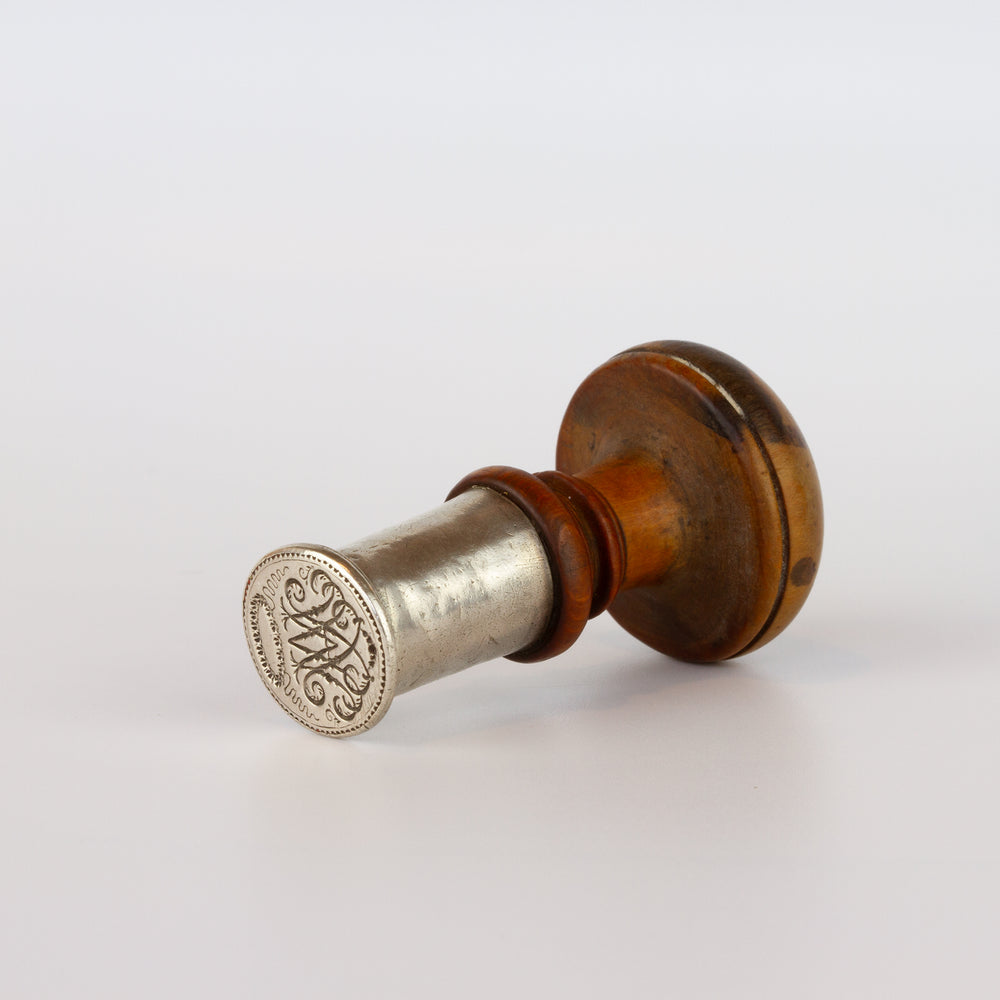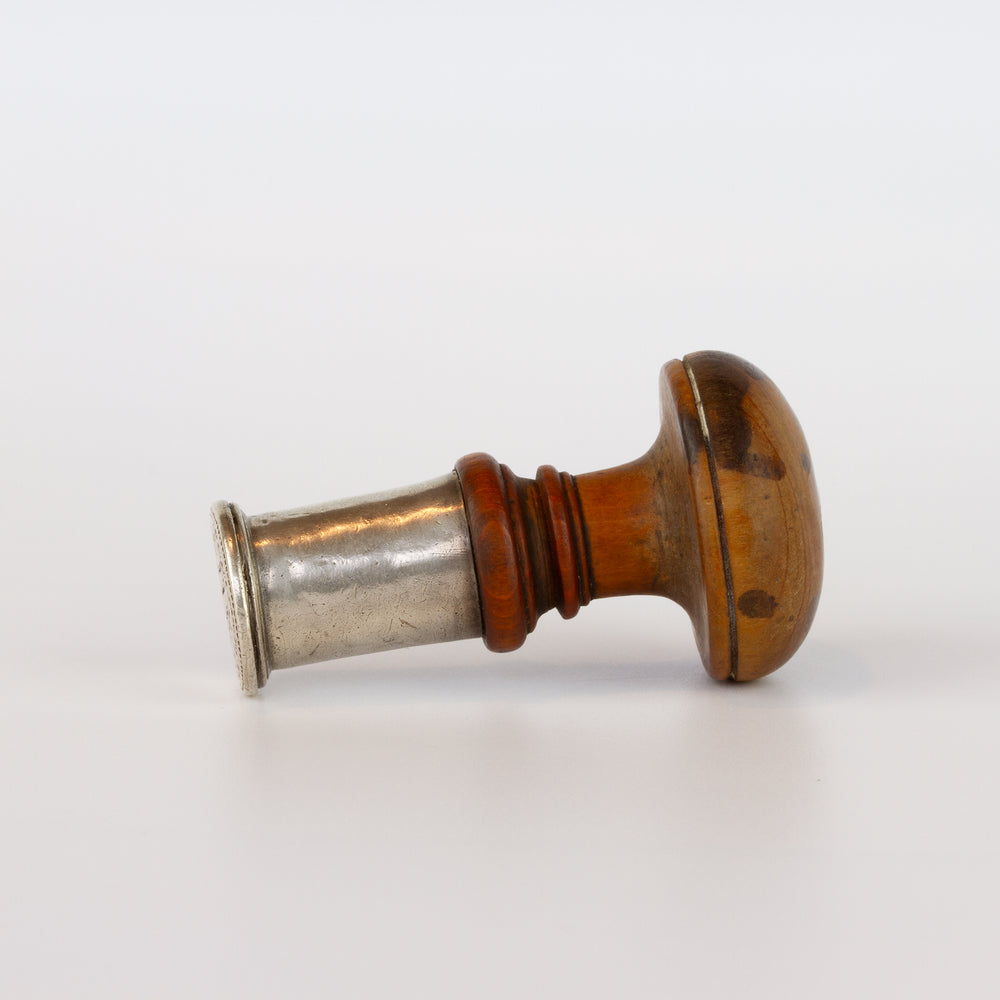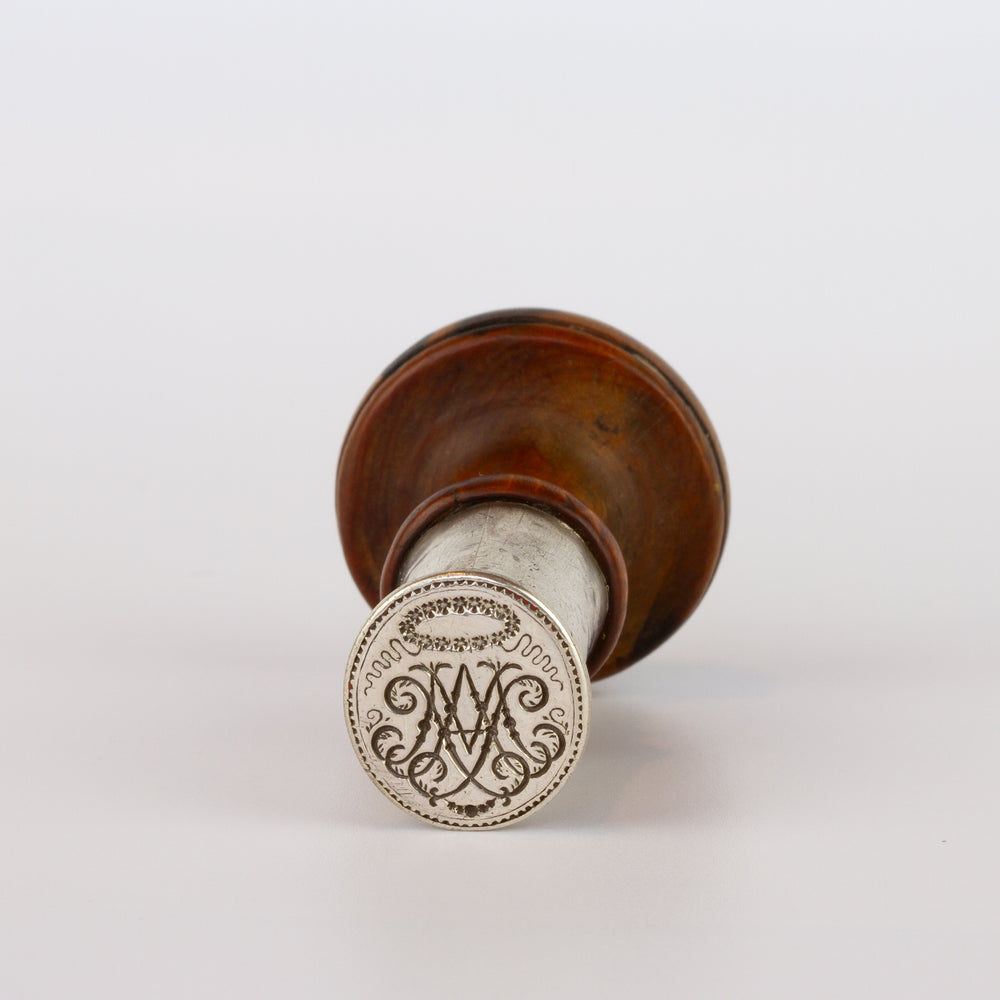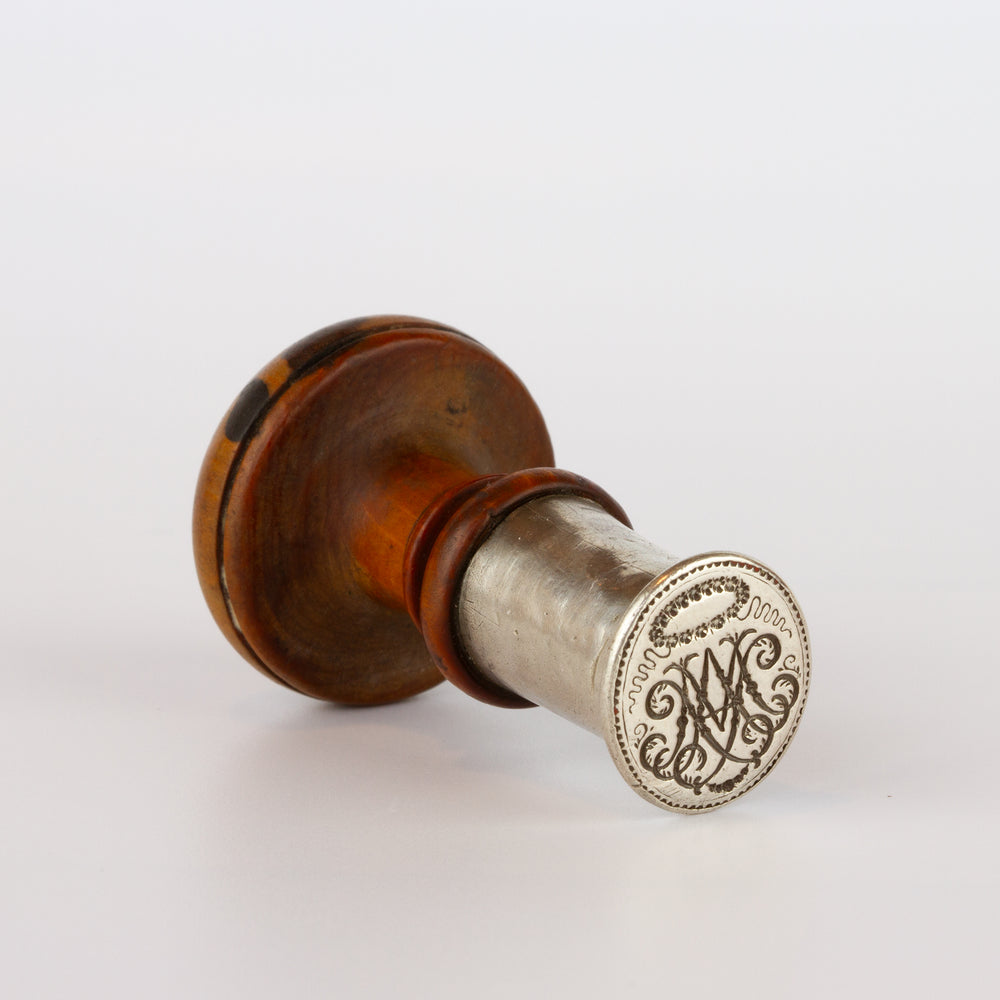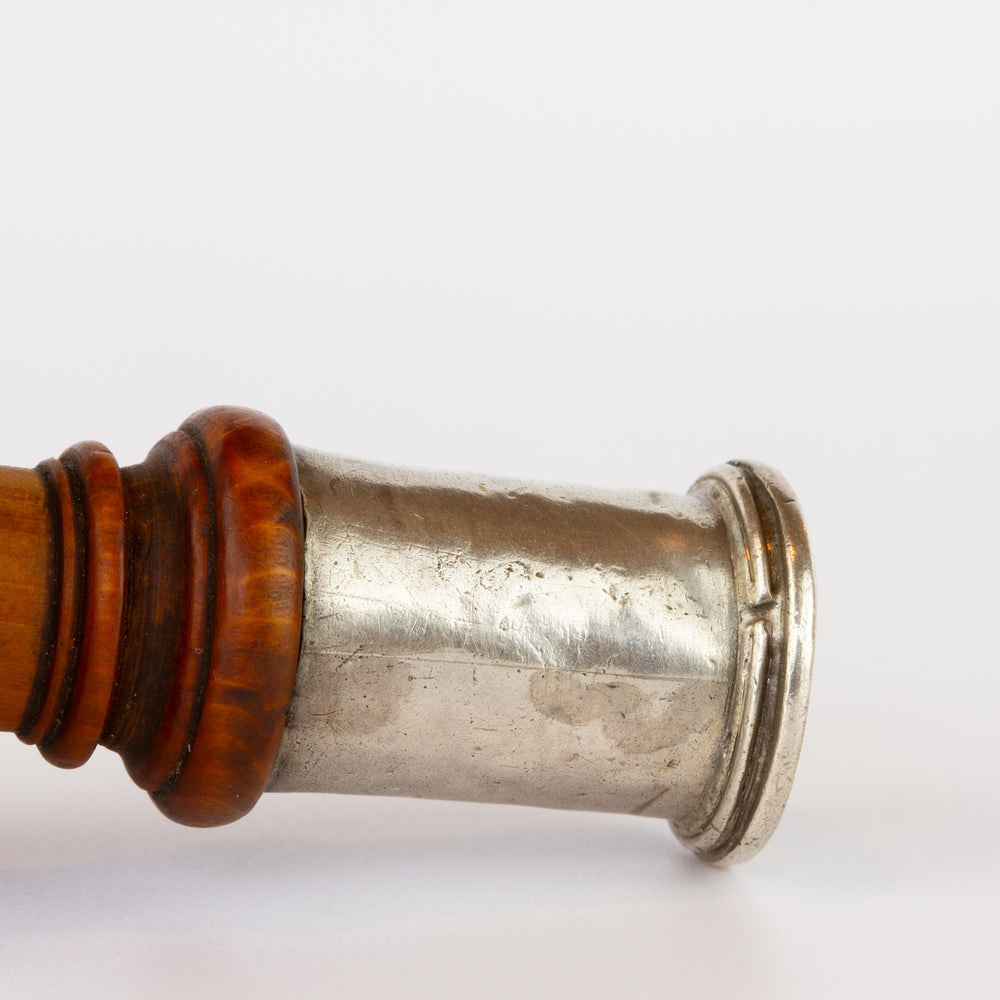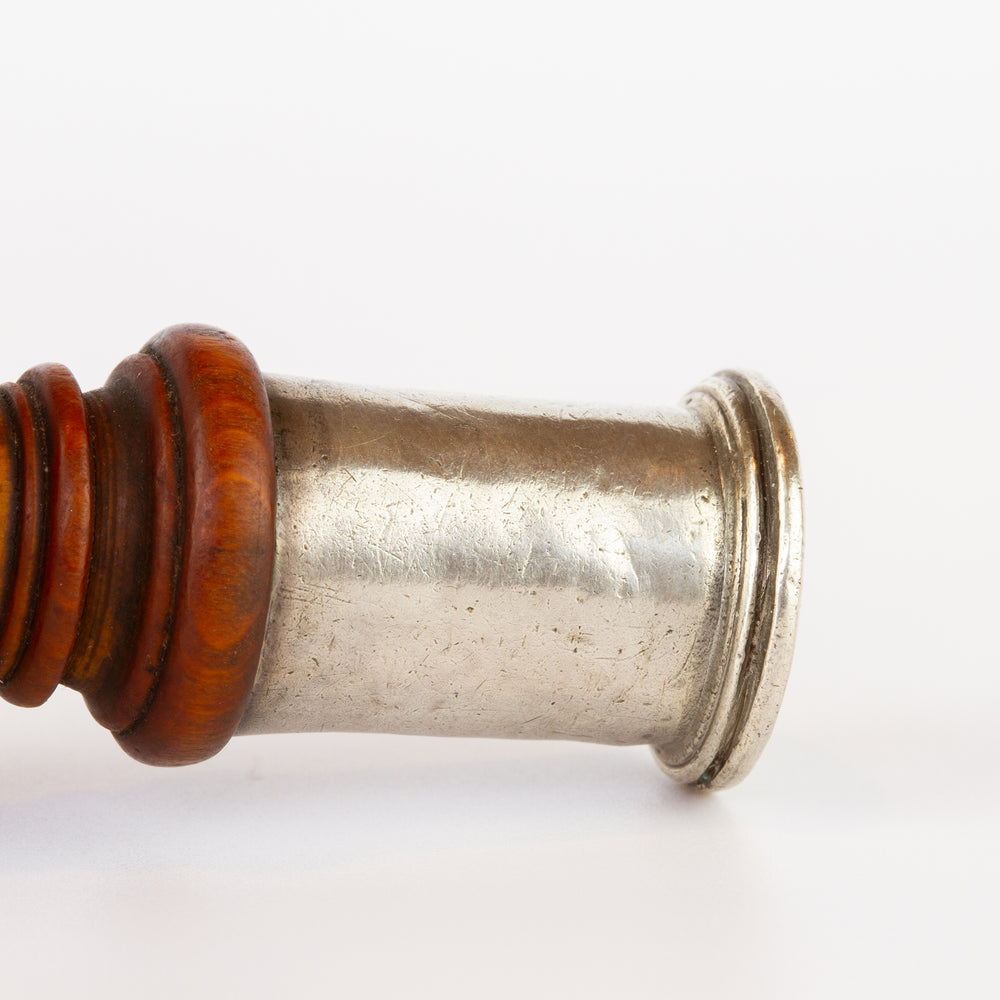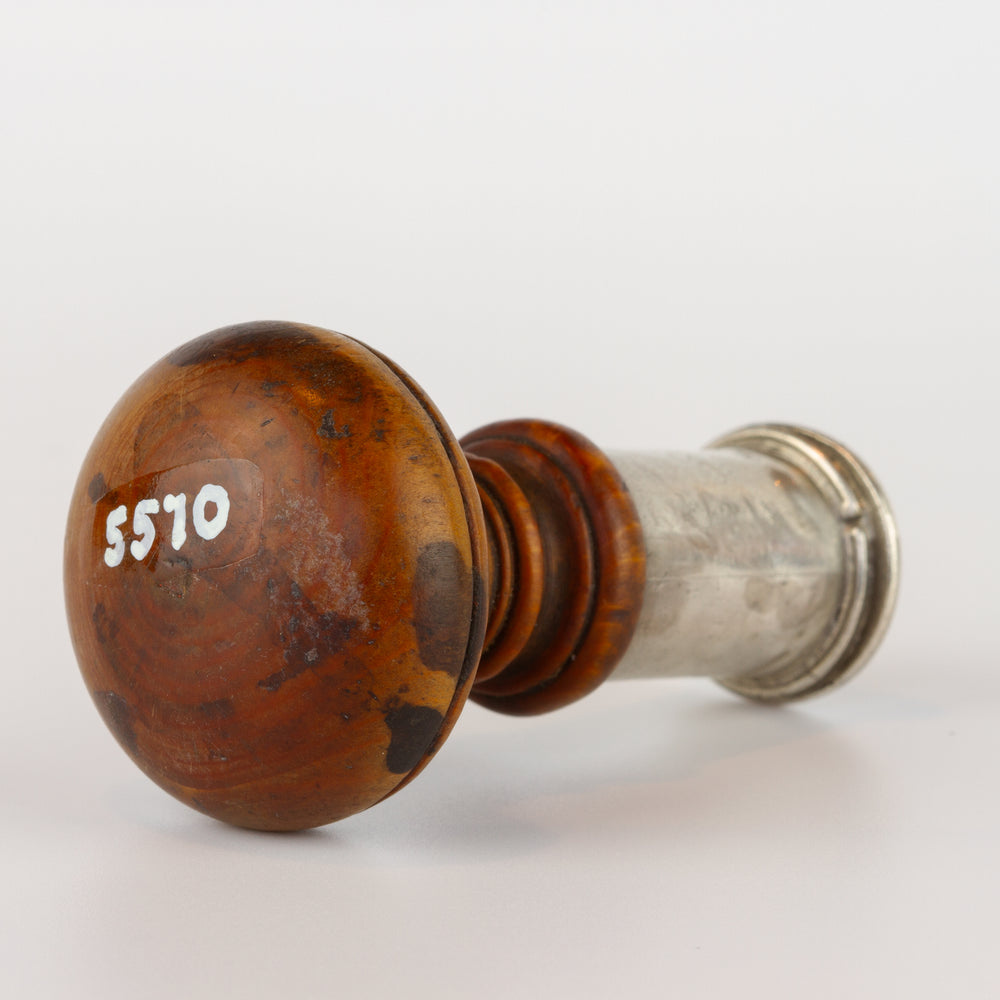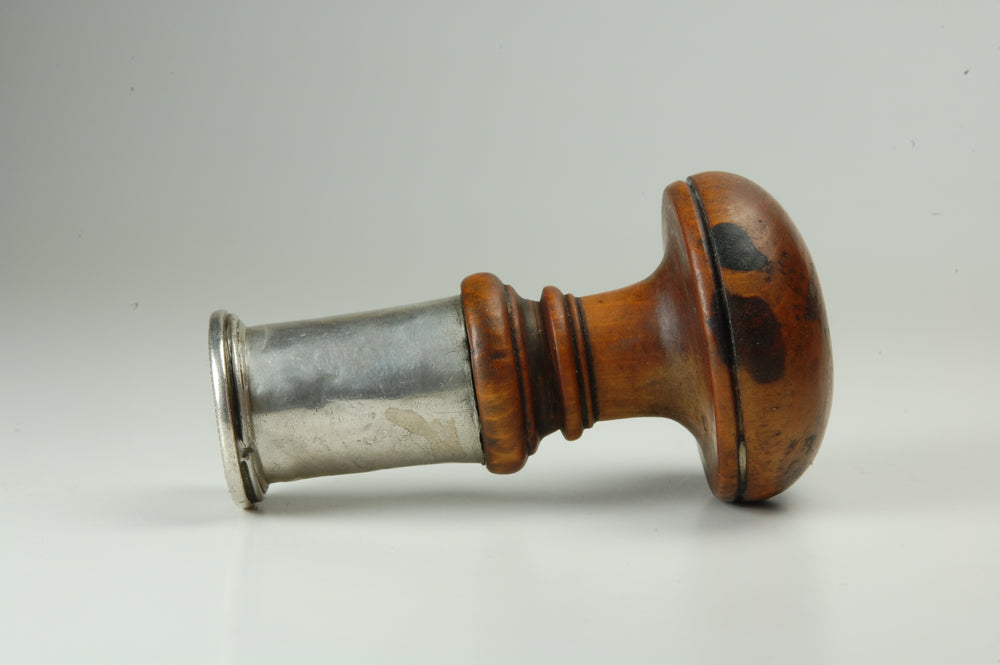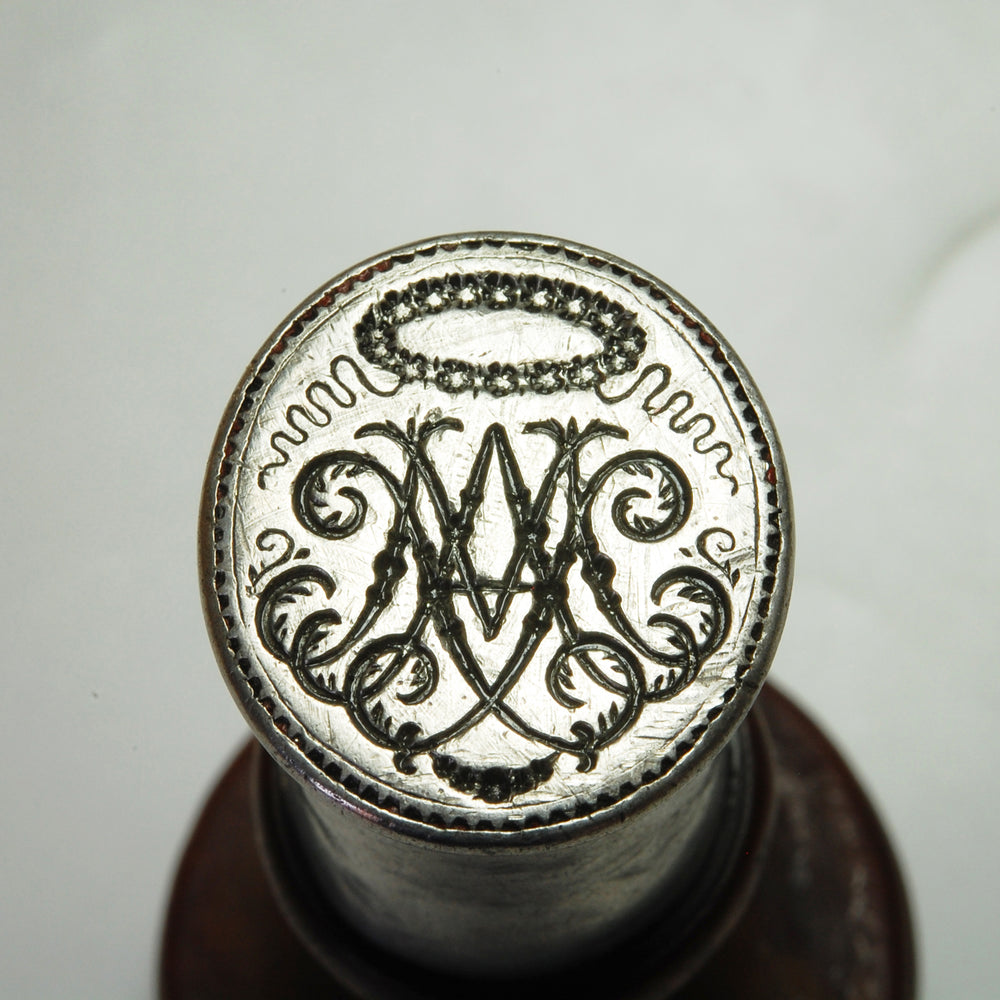 01.
French Fruitwood and Silver Desk Seal
Seal Detail
Almost certainly French in origin, dating to the early 19th century. The natural patternation of fruitwood gives this piece a unique charm. The handle is of turned wood, of mushroom form, with smooth rounded top, leading to a banded stem. The tall silver collar it sits on has a wonderful hammered patina which speaks to the age of this piece and its story. The oval silver matrix is engraved with a cypher of twin initials representing two families. 

Overall the condition is superb, with natural patina to the silver, and no apparent damage to the handle. 
Seal Specification
Height 55mm
Diameter of matrix  17 x 20mm
Weight 24g