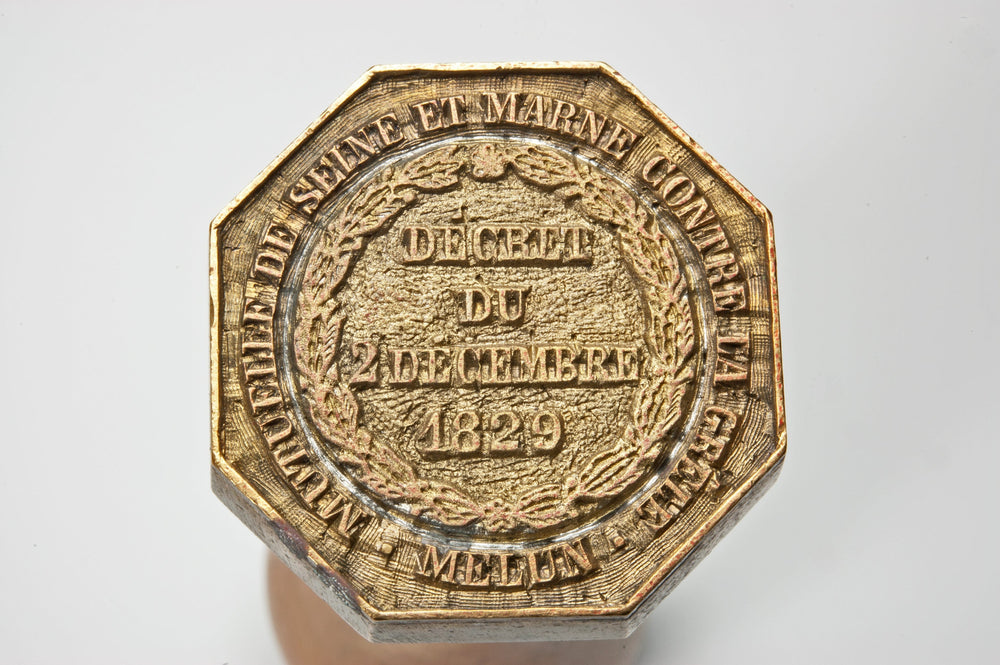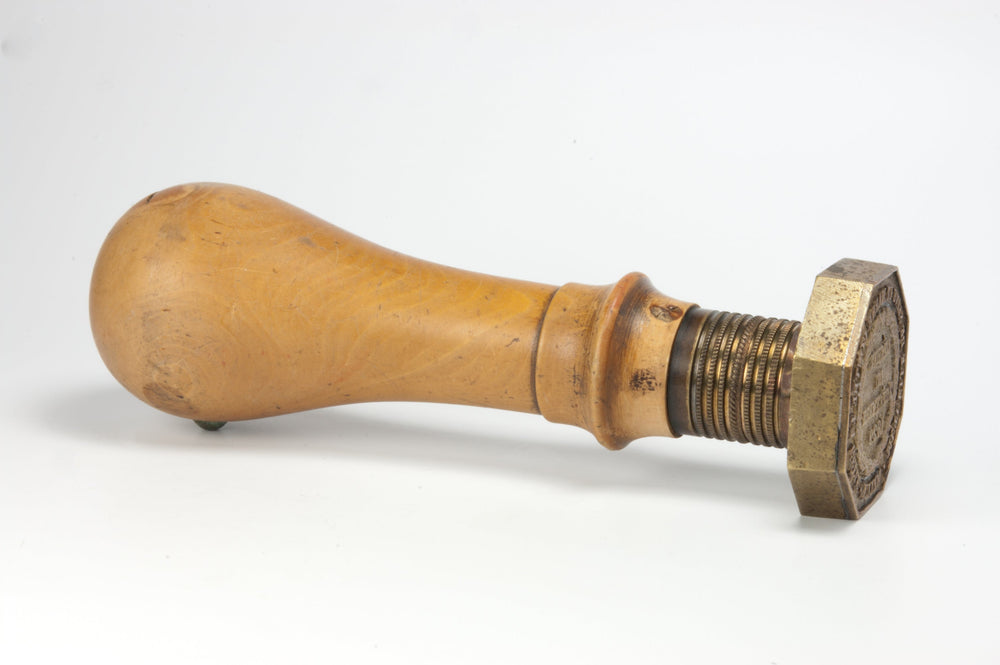 01.
A French Beech and Brass Insurance Desk Stamp
A well constructed French wood and brass stamp used by an insurance company and made circa 1829.  
Seal Detail
The beech turned handle of pommel form tapering to a reeded brass collar and octagonal cut brass matrix, the centre comprising an inscription:
DECRET DU 2 DECEMBRE 1829
along with a circumscription reading:
MUTUELLE DE SEINE ET MARNE CONTRE LA GRELE
The Mutuelle was an insurance company which, in this precise case, insured the agricultural harvest against the damages caused by hail.  The company was established in Melun (Seine et Marne) by royal decree on 2 December 1829.