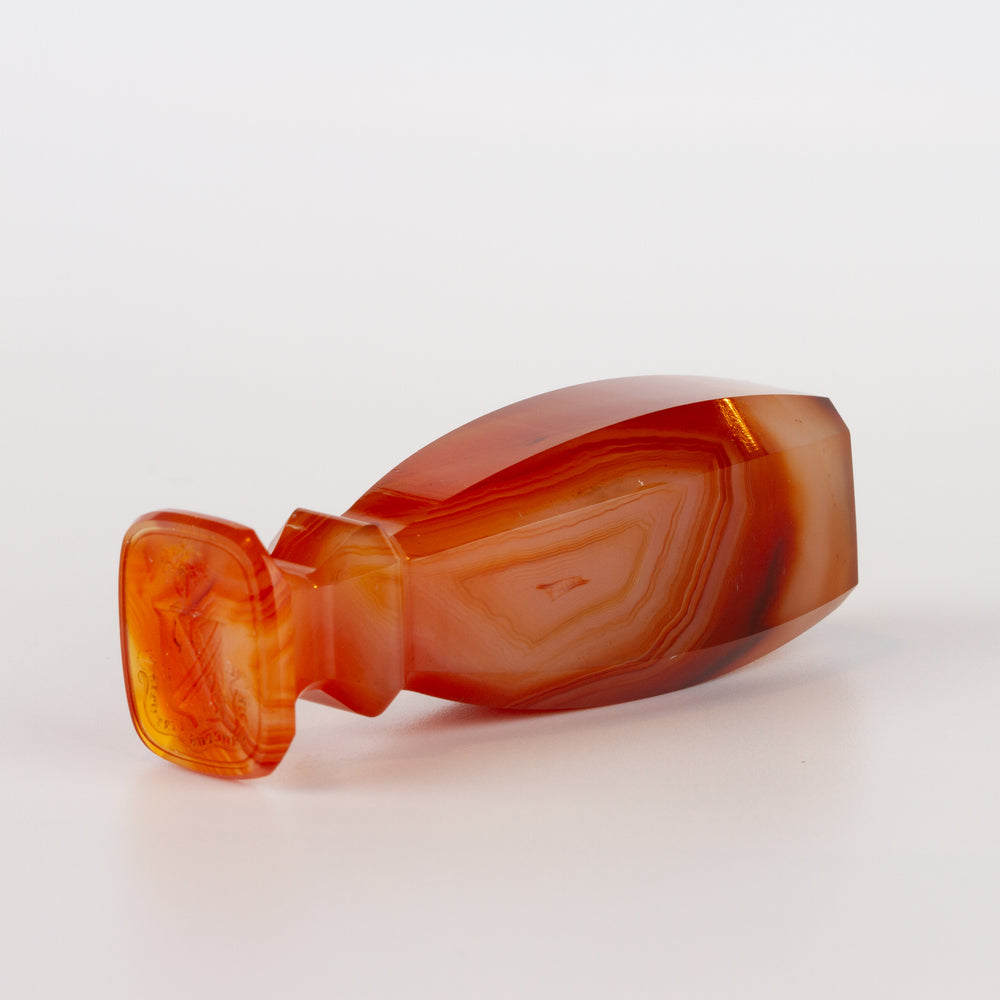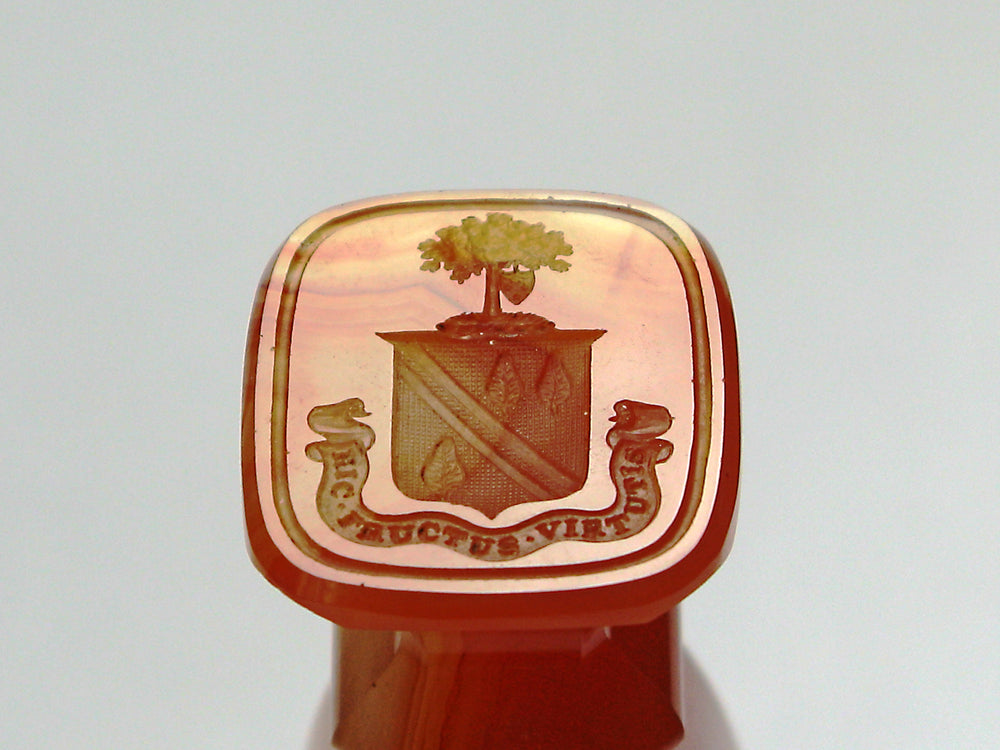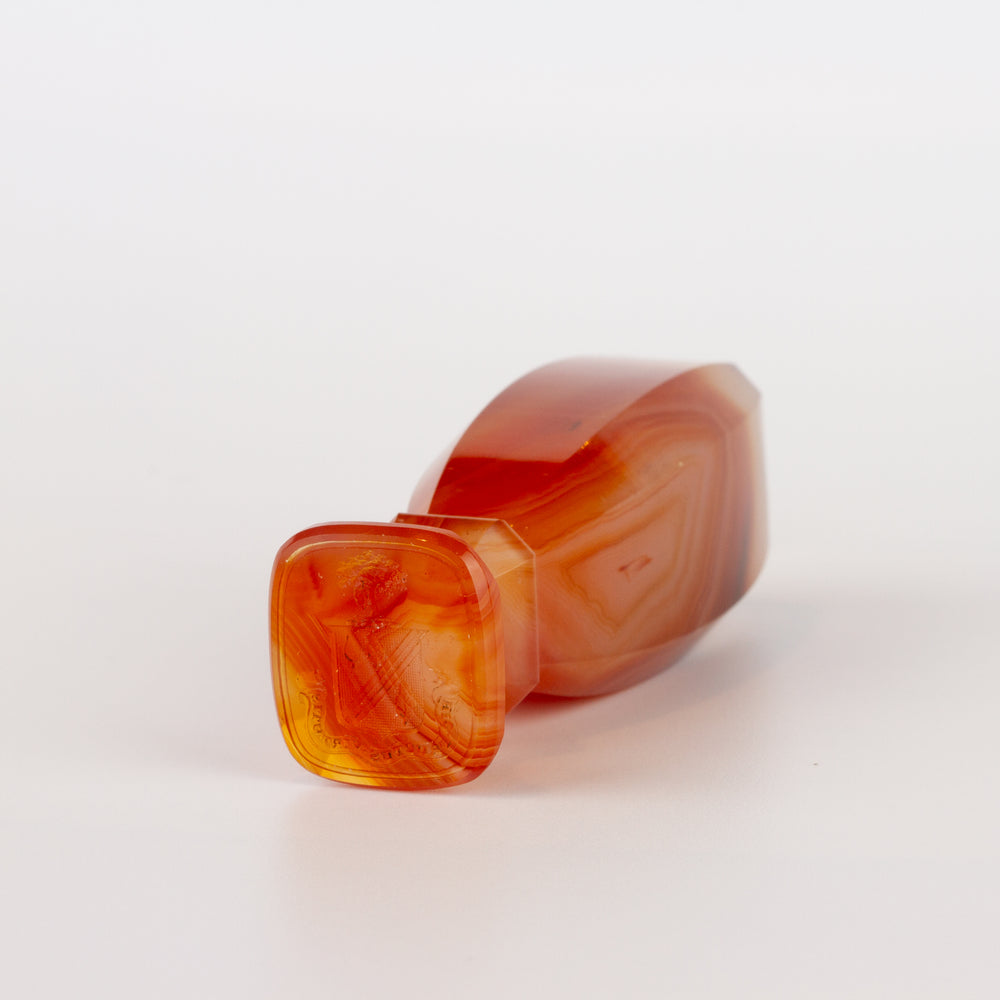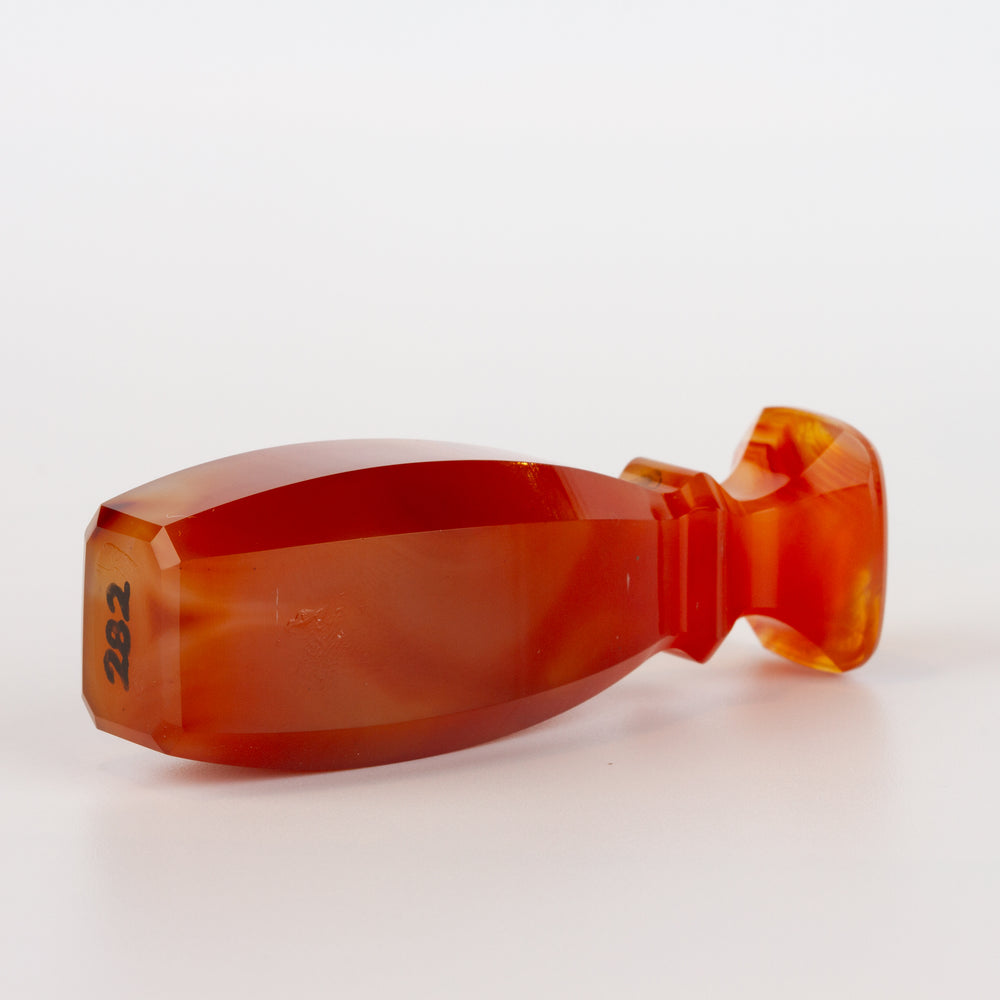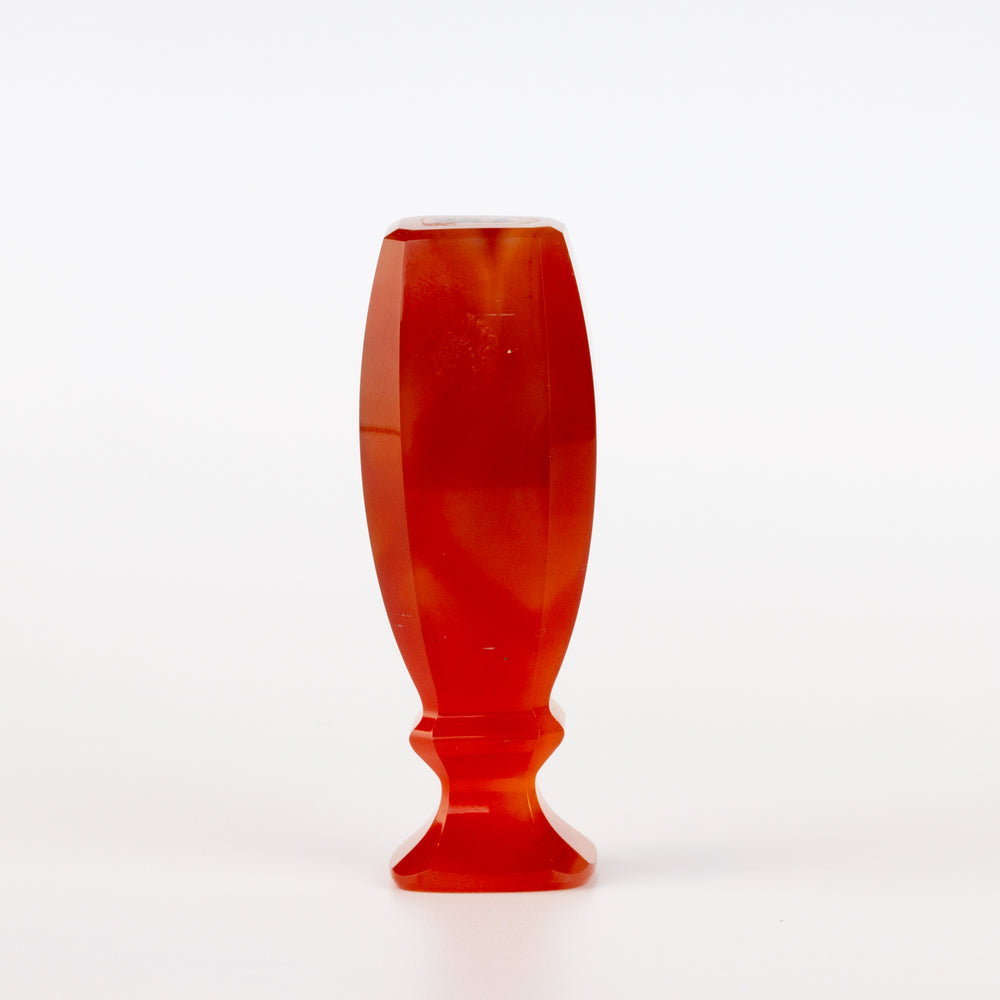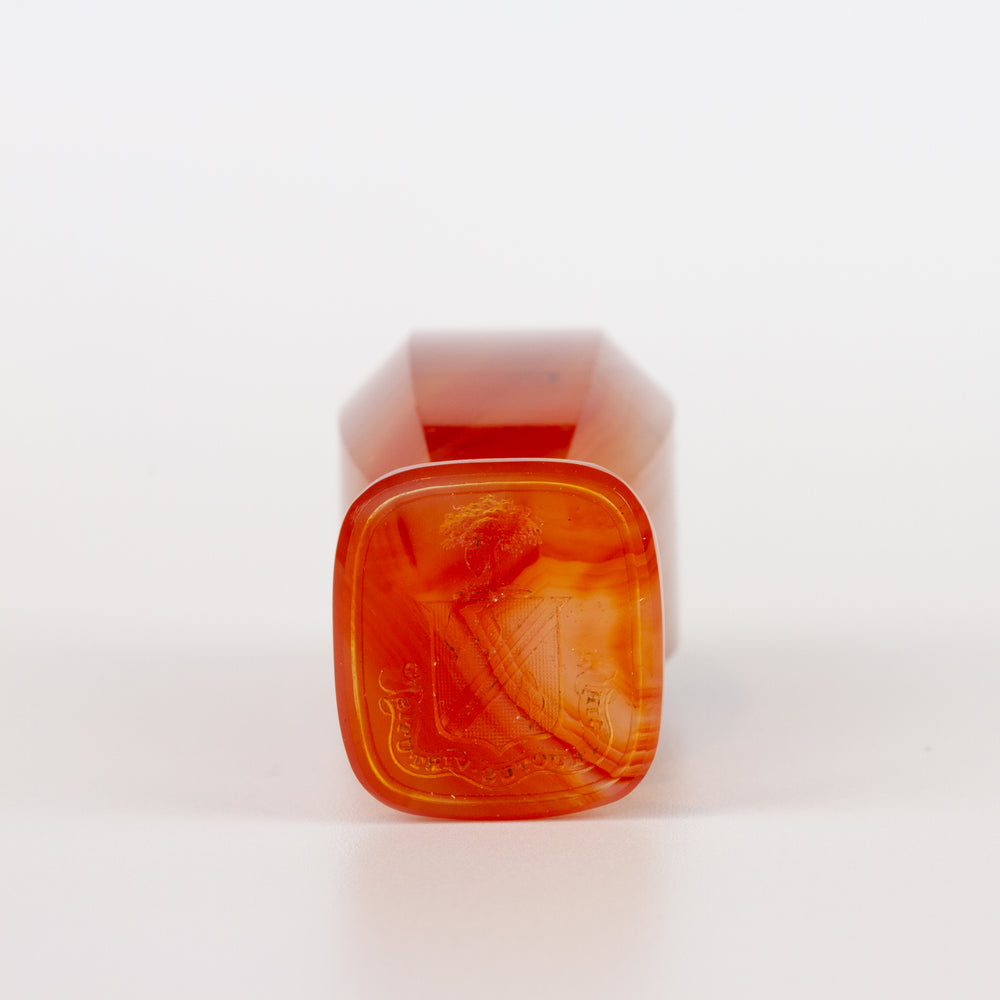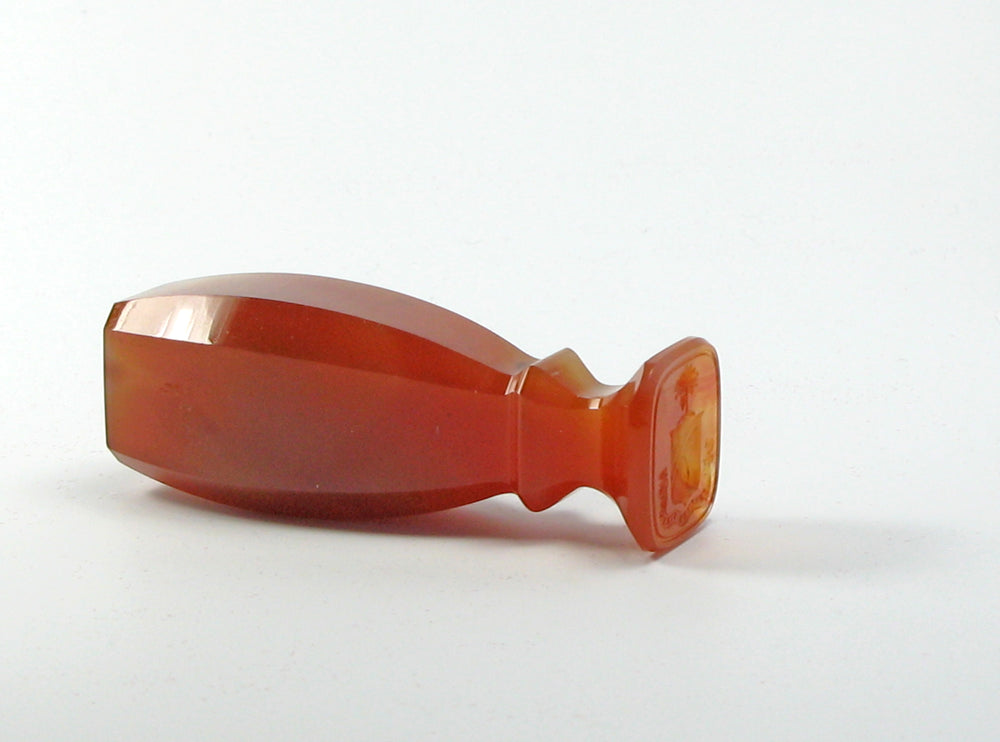 01.
English Banded Red Agate 19th Century Desk Seal
Seal Detail
An English banded agate desk seal, circa 1880. The bombe handle is of cut-cornered rectangular section with stepped collar, and the rectangular matrix is engraved with a coat of arms comprising motto, crest and shield. The motto reads: HIC FRUCTUS VIRTUTIS, meaning The Fruit of Valour. The arms are those of the family of Waller, who descend from Alured de Waller of Newark, 1183. The crest of the walnut tree was granted to Sir Richard Waller by Henry V after the battle of Agincourt.
The striations running through this seal are beautifully exhibited through the way the stone has been cut, along with exposing the natural variation of colours within the red-orange spectrum, running from burnt orange to pale apricot.
The seal is presented in quite superb condition given the nature of the material; save for a miniscule area of damage on the underside of the collar on one side.

Seal Specification
Height 63mm
Diameter of matrix  17 x 20mm
Weight 46g