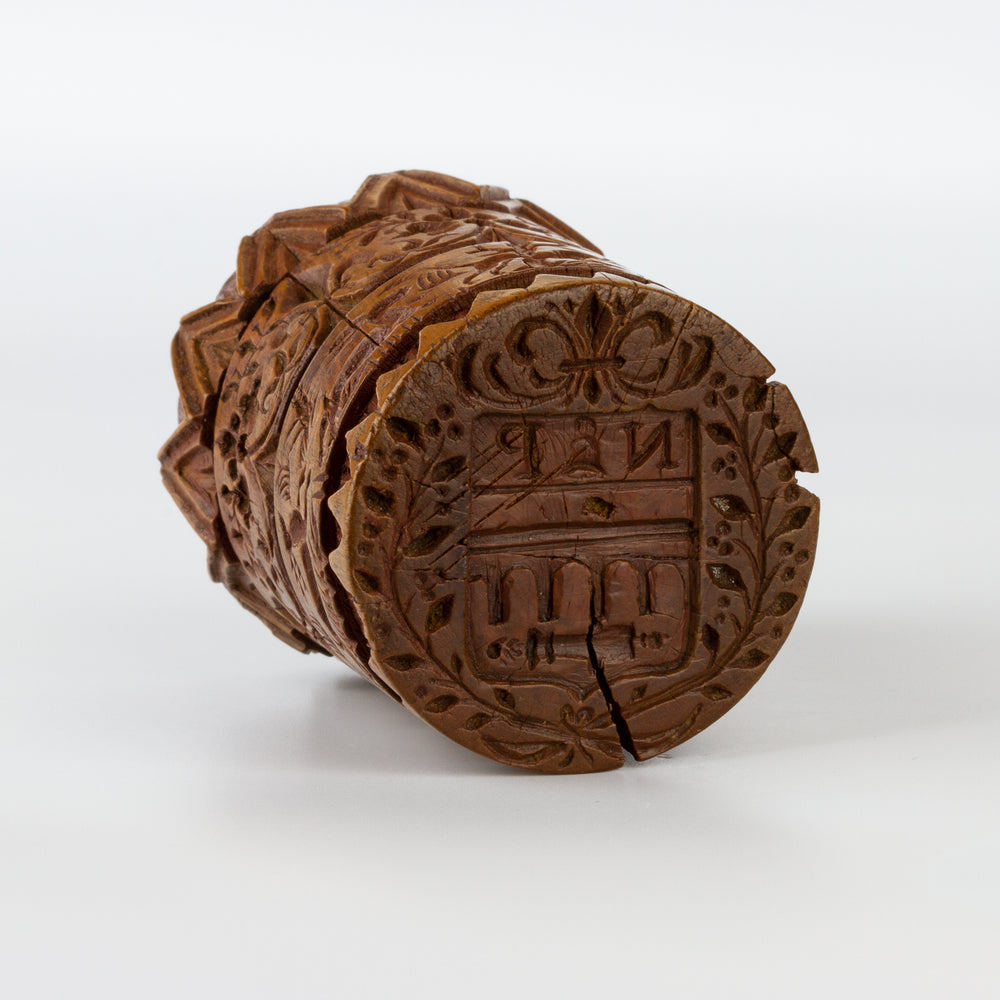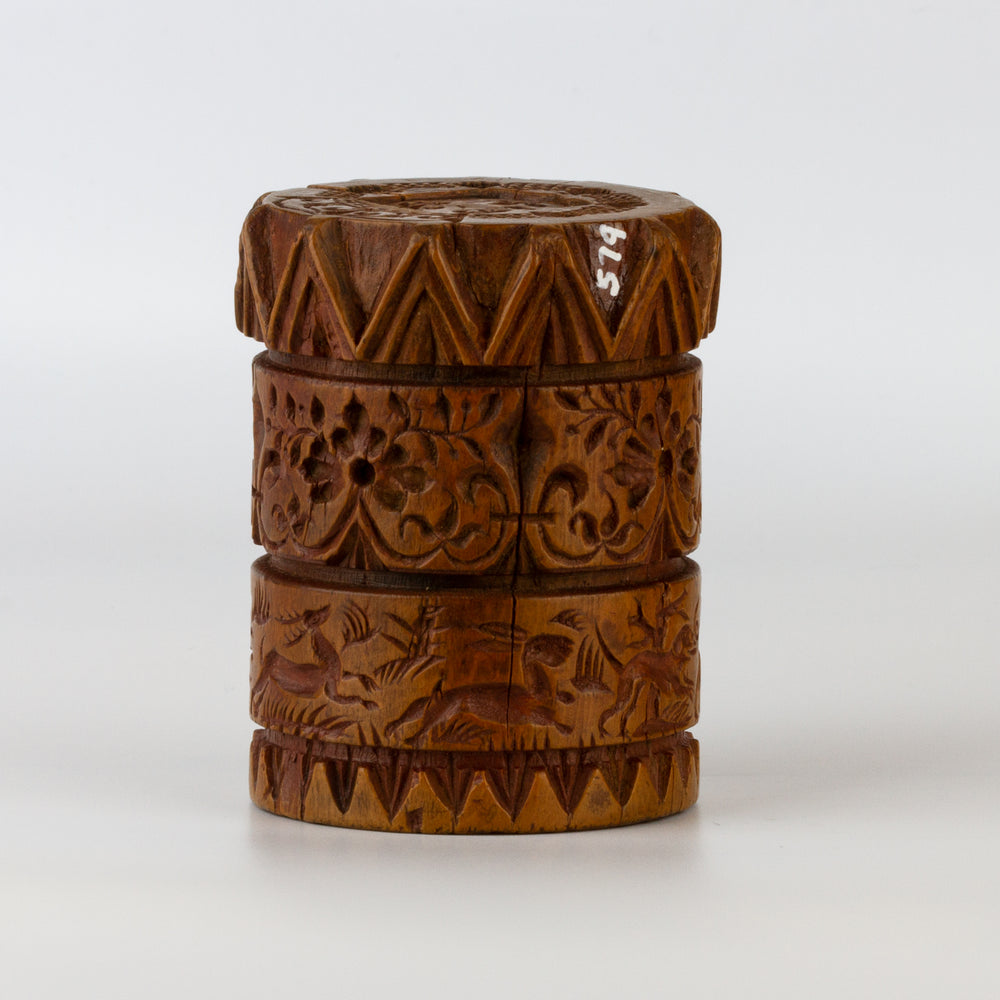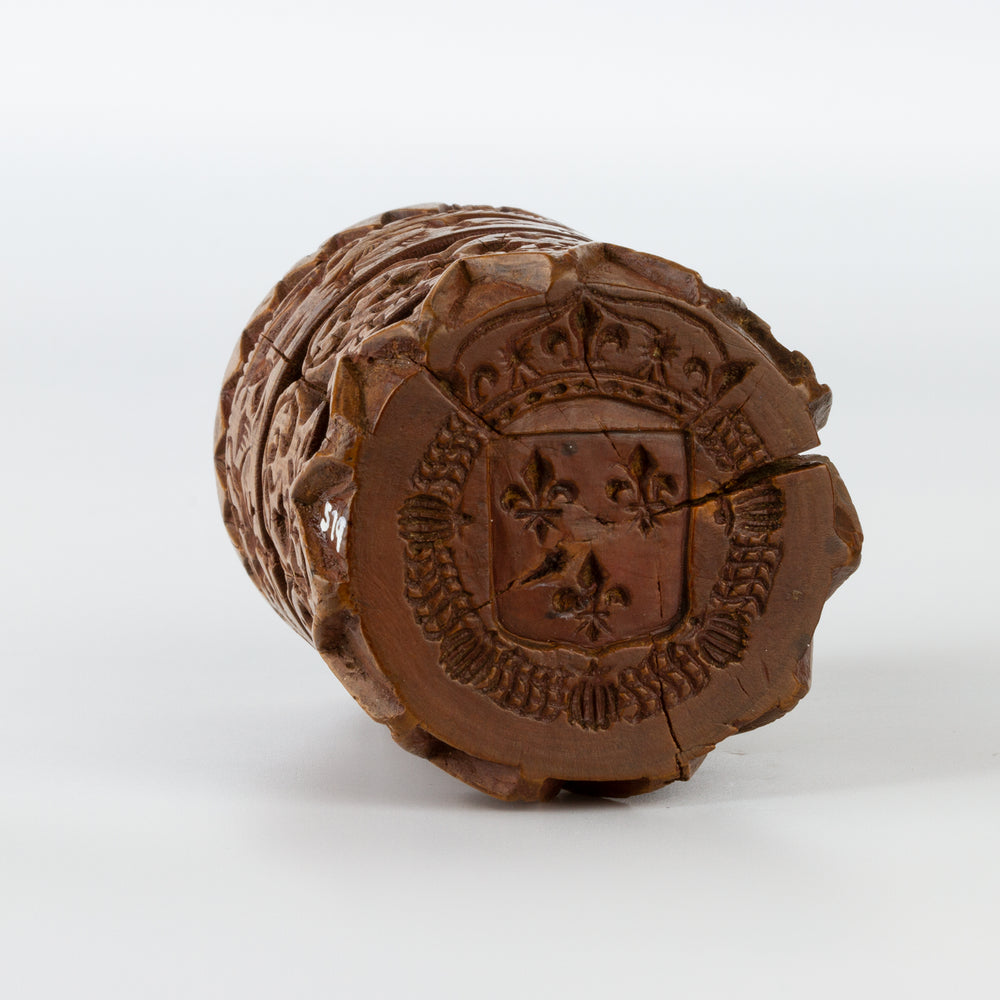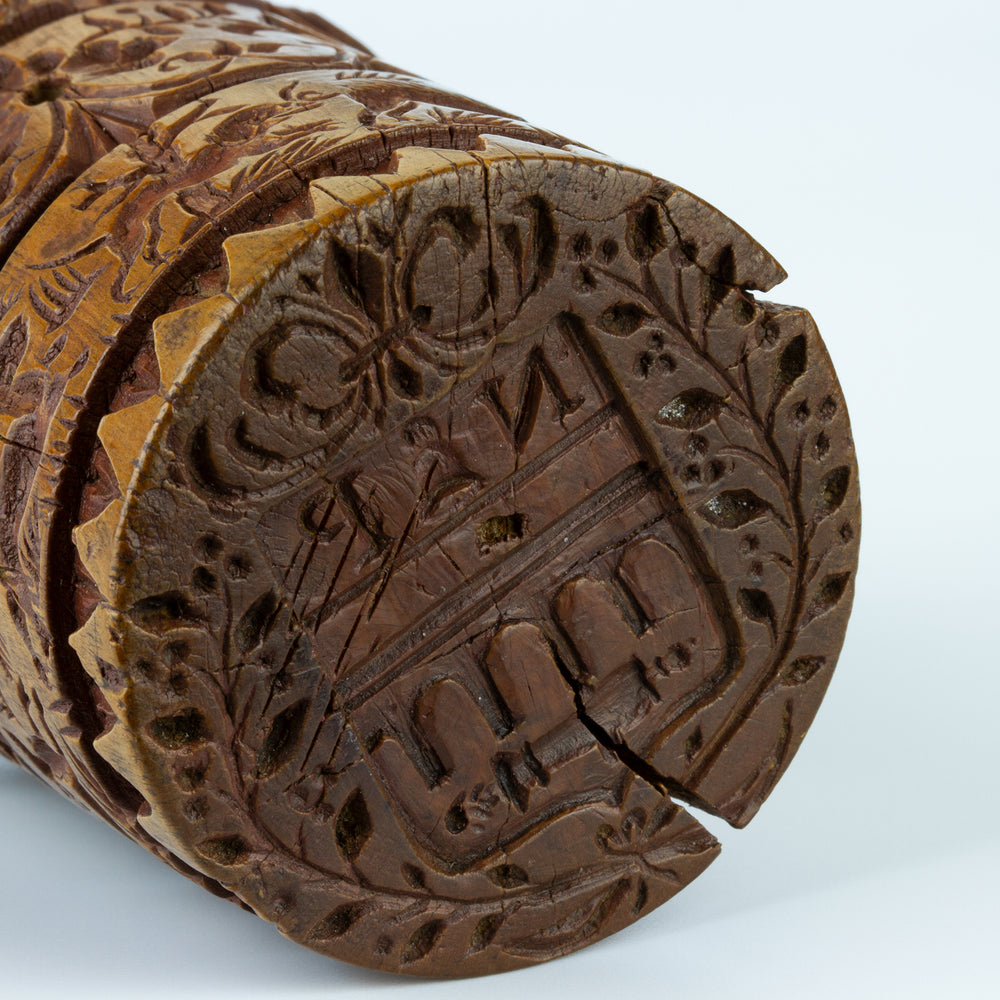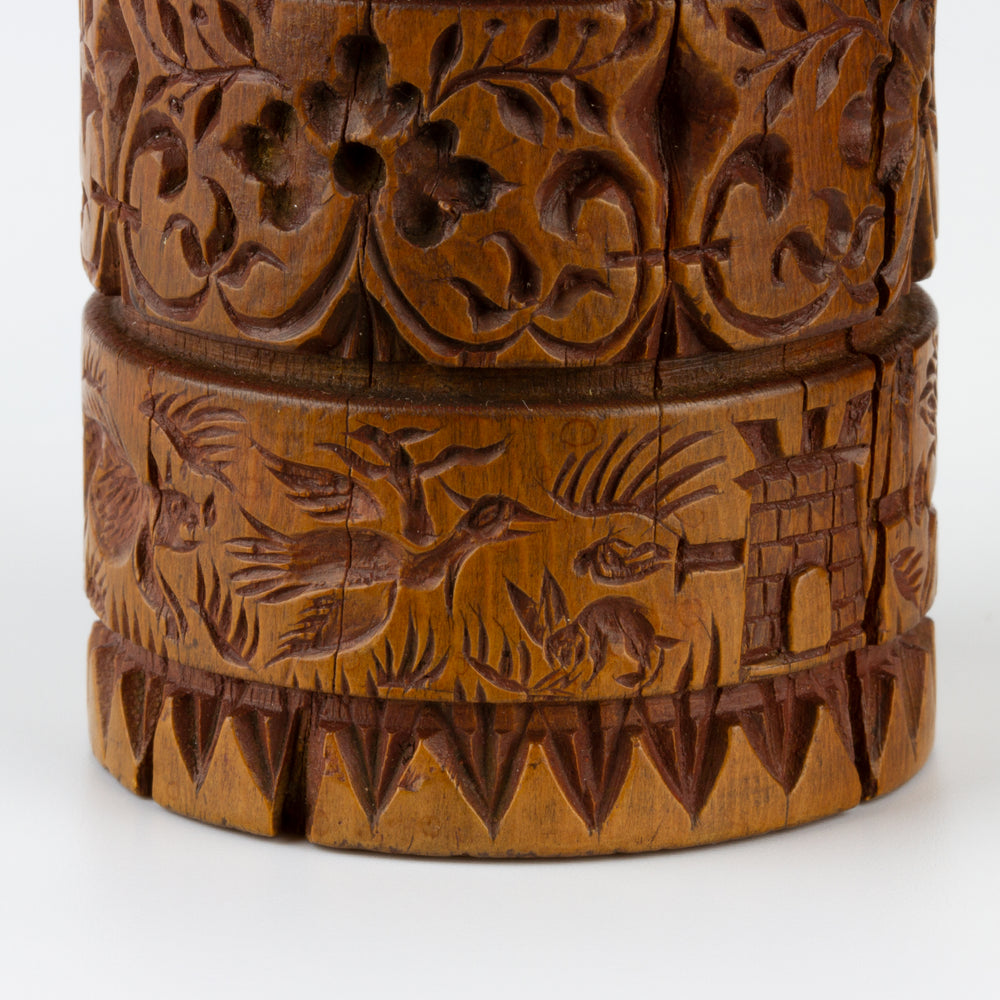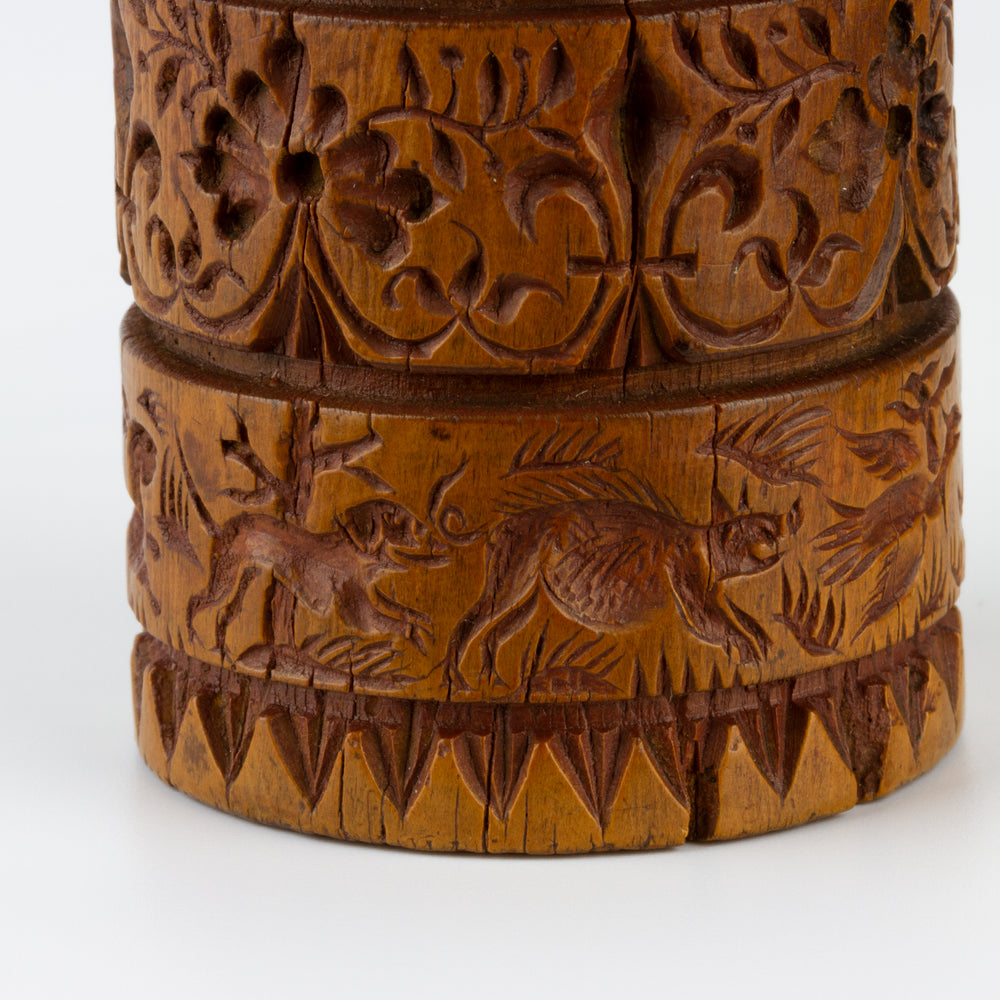 01.
Early Wooden Block French Military Desk Seal
A substantial French wax seal, dating to circa 1780-1800, constructed of an intricately carved cylindrical wood block, both flat ends engraved with seal matrices.

Seal Detail
Rarely found in substance as well as quality, this beautifully formed desk seal, dating to circa 17780-1800 is beautifully formed in a cylindrical fashion, heavily engraved around the shaft with decoration featuring a band of fleur de lys and floral motifs above a band of wild animals (and not so wild) and a castle.  The flat top is cut with a wax matrix, possibly more decorative than of actual function, but nevertheless well engraved with central shield within which are three fleur de lys below a coronet and circular patterned border.  The opposing matrix is also engraved with a central shield with initials NP separated by a bell, above a cannon firing a ball.  Whilst the ownership of this seal is unknown, great attention was spent on its formation and presumably from the subject engraved, would have been a loyal Royal artillery officer.
Seal Specification
Height 70mm (2.75")
Diameter of matrix 50mm (1.96")
Weight 156g (5.50oz)