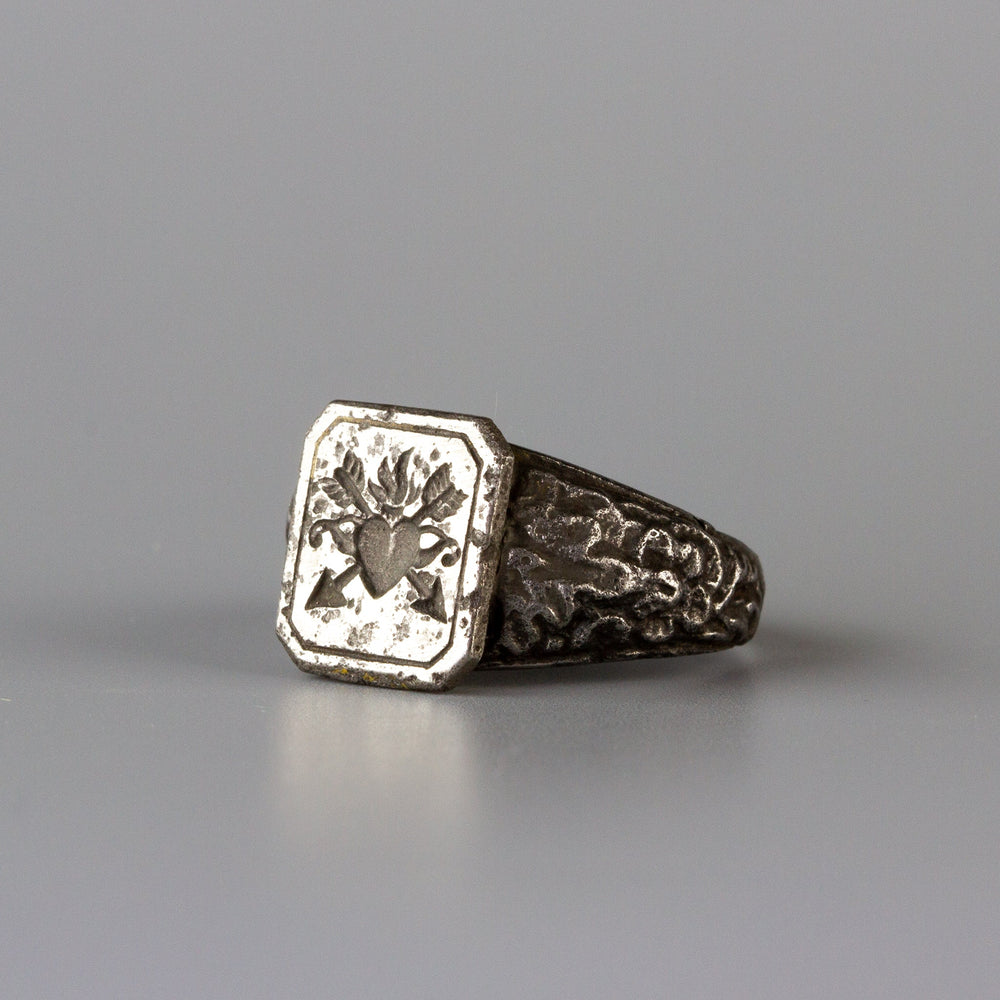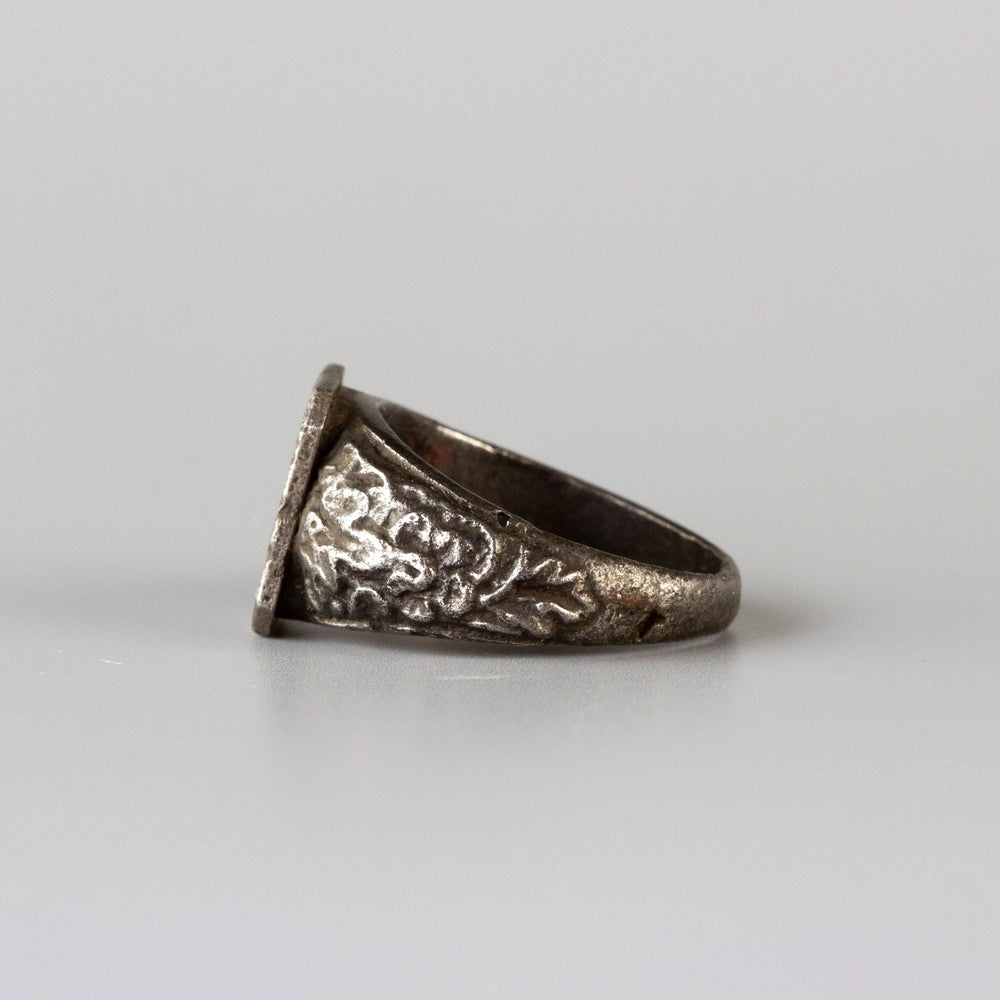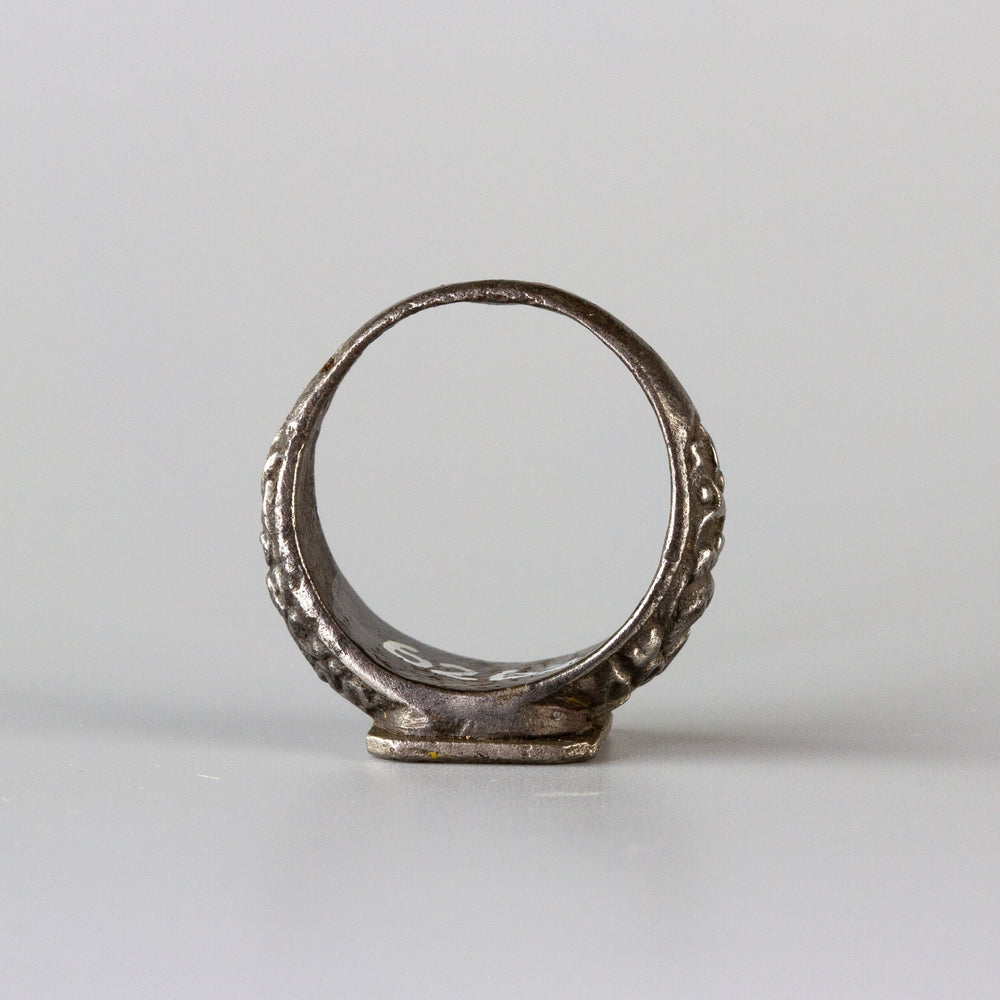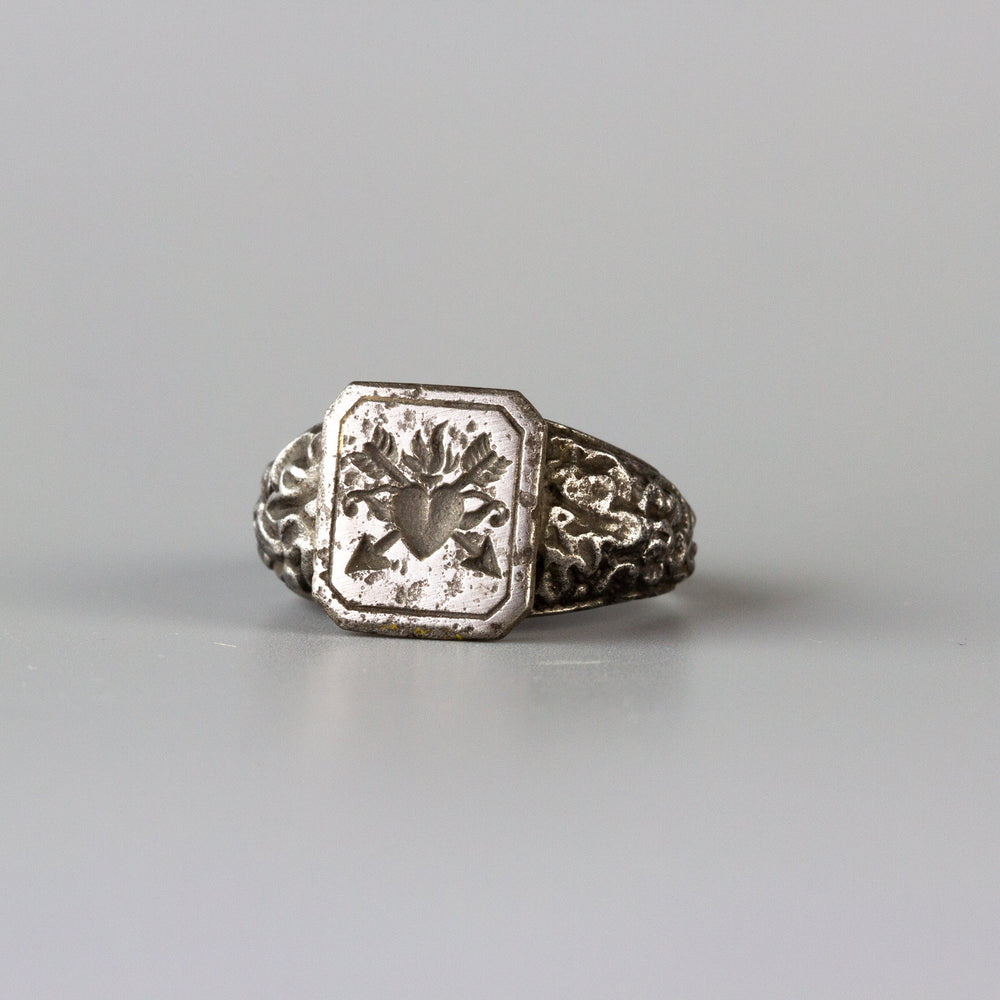 01.
Circa 18th Century Iron Love Ring
A fascinating gents finger ring, made seemingly of base iron and dating supposedly to the early 18th century.

Seal Detail
An unusual and fascinating finger ring, dating to supposedly the early part of the 18th century and made of iron.  Fashioned with a simple plain shank and with shoulders embossed with a charming floral pattern.  The roughly square matrix is engraved with a central heart motif, pierced by twin arrows, with a simple line border.
Seal Specification
Height 27mm (1.77")
Diameter of matrix 14mmx13mm (0.55"x0.51")
Weight 10g (0.35oz)